Phuket Lifestyle: C'mon light my fire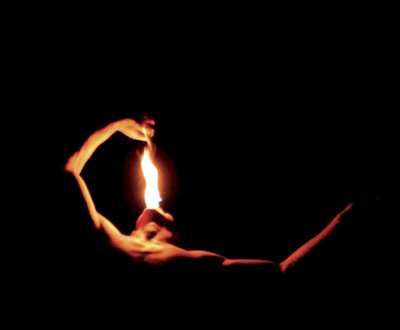 PHUKET: The smell of gasoline lingers on your hands after the flames have been extinguished, and the performance is over. But the smell itself is a little addictive, like a woman's perfume on the pillow of an empty bed – a reminder of a past flame.
A very talented busker (street performer) once took me aside and gave me a bit of advice, some insight that changed how I constructed my own street show: People don't want to see you get hurt, but if it happens, they don't want to miss it.
It was true. No one wanted to see the young American standing on the board walk of The Haag burst into flames, or drop one of the fire clubs he was juggling on the volunteer laying between his legs. But would they want to miss it? Would you?
Rasta bars and beach-side venues of Phuket are riddled with fire performers, some of them quite talented. The island's fire artists tend to rely on spinning arts, such as staff and poi. Rarely do you see fire juggling, hula-hoop, fans or eating. However, you do see some fire breathing, which always draws impressive cries from the crowd.
Fire performing simply plays on people's perceptions of what is dangerous.
Surely flames spraying out of a man's mouth, stretching six meters in a steady burst, must be dangerous.
Even fire breathing, which is by far the most dangerous of the fire arts, isn't that dangerous.
As with every other instance when you've "played with fire", all you do is take precautions and actually think about what you are doing.
The only time I was ever legitimately caught on fire was when I hadn't thought about what I was doing all the way through.
The flame was to run up one of my trouser legs, across my crotch (sparkling idea) and back down the other. We did a quick test – no pain when we put a little lighter fluid on my jeans and burned it… The flaw in my logic at that moment is so excruciatingly obvious that I won't go into details, but I was very glad that there was a fire extinguisher on hand.
I learned fire eating and breathing from a book (setting a person's pants on fire was not one of the chapters).
The concept for quality fire breathing is simple: aspirate.
"Fire breathing" is a misnomer, it should actually should be called fire aspiration, which is not nearly as sexy a name. Take any flammable liquid, from Bacardi 151 to gasoline, and instead of spitting it at the torch in your hand, you aspirate it.
It's like playing the trumpet. The liquid is sprayed out in tiny droplets allowing for the right mixture of air, fire and fuel.
Just a handful of safety precautions make such a dangerous stunt incredibly safe.
Perhaps the most important rule is never swallow. Spit it all out and rinse your mouth afterward.
Nipping at the heels of the "never swallow" rule (fire performing specific), is the obvious "never blow a flame into the wind" rule, because God's lungs are bigger than yours. Such a battle will singe your eyebrows at the very least and in a nastier scenario, after a trip to the hospital, you could easily end up a Voldemort look-alike.
Don't use gas. Yes, it produces the biggest flames, however 100 per cent pure paraffin is always a better choice, as it is less harmful if you do accidentally swallow a little.
Actually the best thing to do is to learn when you are sober and practice with water – yes I know it isn't flammable, but it helps a person understand aspiration.
But let's be honest, fire breathing is a standard "stupid human trick". I've seen drunks stumble onto the beach and give it a go with moderate success (this is by no means an encouragement for trying this). Yes, the more you practice the better you will get, but compared to the other fire arts, fire breathing is for barbarians. So instead of just being razzled by the big flames leaping from a performer's mouth, like hot air from a car salesman, pay attention to the athletic talent, creativity and showmanship that goes into the fire spinning that can be found on the island.
But no matter what part of a fire performance you enjoy most, from the intricate patterns of a poi master to the dragon bursts of a fire breather, remember, a change in the winds or a sudden gust could land them in the news – and you wouldn't want to miss that, would you?
— Isaac Stone Simonelli
Finance Ministry wants to give 1,500 baht to each domestic traveller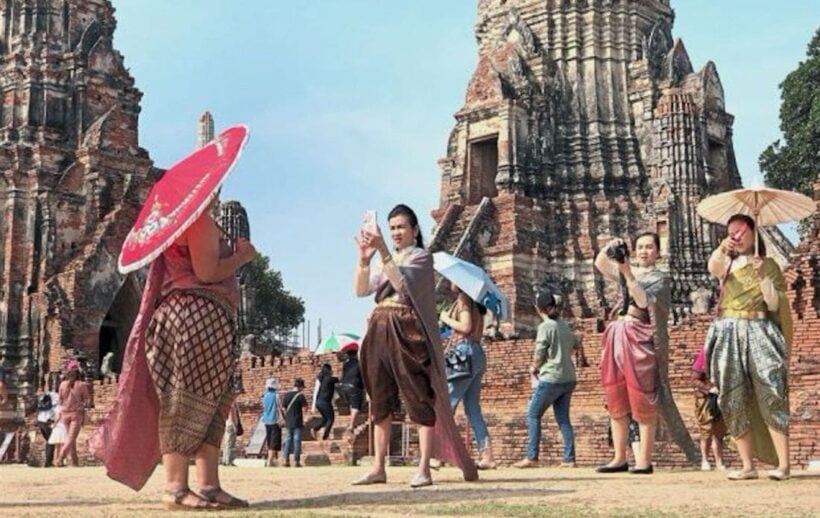 The Finance Ministry says they are launching a new stimulus package to boost the country's domestic tourism by giving Thais 1,500 baht each to spend when they travel to 55 provinces under the promotion campaign.
Under the campaign, Thais aged 18 and over can register for the program. The government will then deposit 1,500 baht into their accounts though the e-payment system. They can use the funds to make e-payments the shops that have joined the project.
"We are collaborating with the Tourism and Sport Ministry and Krung Thai Bank for the campaign and have set a budget of up to 15 billion baht. We will now propose the program to the deputy PM Somkid Jatusripitak and the cabinet to consider as soon as possible. We aim to launch the campaign before July this year," a source from the Finance Ministry said.
The ministry expects up to 10 million Thais to register for the program, he added.
SOURCE: The Nation
Bangkok named most popular city for Japanese tourists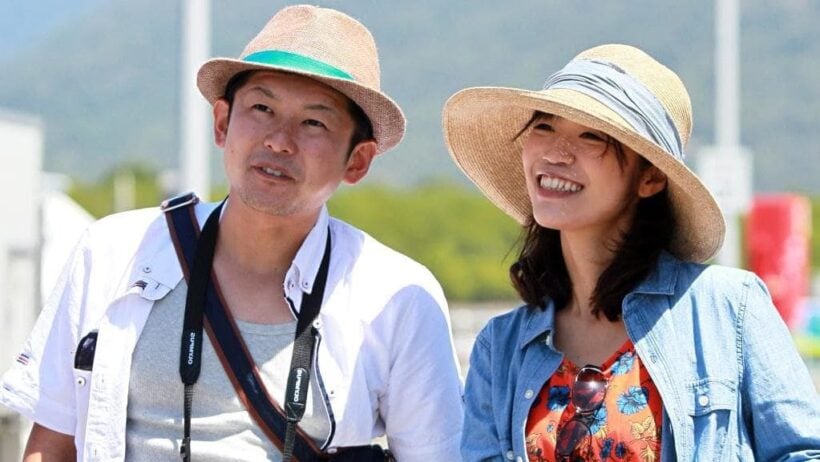 Thai PM Gen Prayut Chan-o-cha says he was happy after hearing that Bangkok was named the most popular destination for Japanese tourists during their Golden Week, a five-day long holiday which begins in late April.
The survey was conducted by Agoda, the online booking platform. Pattaya and Phuket were also ranked among the most popular destinations at #4 and #10 respectively.
"Japanese tourists are among the top 5 nationalities of foreign tourists visiting Thailand, particularly Bangkok where there are many beautiful attractions, delicious food, not-too-high cost of living, and friendly Thai people. The two countries's cultures are also quite similar. They can go along quite well," said a spokesperson for the PM.
Lt Gen Werachon Sukondhapatipak, the deputy spokesman of the Thai government, added that the PM loves to follow the updates on the tourism industry. Thai tourists love to escape the summer heat in Thailand, and visit Japan to experience the Japanese spring, visit popular tourist locations, sample authentic Japanese food and the Japanese people. The PM also invited the Thai people to be a good hosts, making all tourists feel welcome and helping keep them safe.
SOURCE: National News Bureau of Thailand
Bangkok luxury poised to push through the US$300 ceiling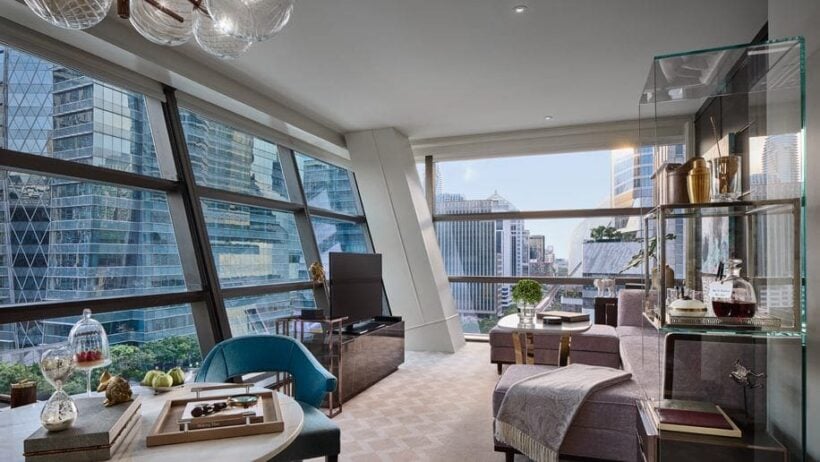 by Bill Barnett of c9hotelworks.com
PHOTOS: Rosewood Bangkok
For hotel owners and managers in South East Asia, one of the great mysteries of the past ten years has been the low rate profile of Bangkok's luxury hotel set. Despite soaring and sustained tourism growth, rising airlift and a strong economy, rates at Bangkok's top tier properties have remained fairly stagnant.
Have we reached the tipping point?
I had had the opportunity to visit the latest entry to the Bangkok luxury class a few days ago, the Rosewood. With 159 keys which includes a limited number of posh houses with private pools and terraces the property is seeing an exceptional response and already achieving high rates.
What's impressive about the entry is a take on the design approach that sees hotel developers apply a non-uniform approach with AvroKO coming in to focus on the restaurants and bars, while the rooms and public areas were led by Celia Chu Design and Associates.
While the speakeasy Lennon's has not be opened yet, the 6,000 record vinyl collection is impressive and the bar will clearly have a strong pull. Taking the approach to designing restaurants and not typical hotel outlets, the Chinese eatery Nan Bei is a breath of fresh air and limited seating provides a bespoke appeal.
Taking a step back, and looking at recent entries like the Waldorf Astoria, and upcoming 101 key Capella, what is clear is luxury properties are shifting in terms of key drivers of the segment of art, fashion, residential vibe, bar and restaurant offerings, wellness and events.
So, what about rates?
On a broad basis Bangkok's top tier hotels have averaged rates of US$200-240 for the past few years. This set has seen longer serving properties such as the St. Regis, Kempinski, and Okura effectively flatline on rates, though newer entries have come up including the Park Hyatt. On the broader horizon is the return of the Four Seasons and Capella by the river and the Orient Express at the MahaNakhon skyscraper.
With the entry of Rosewood driving rates, my expectation is that a few of the set will follow and at the end of 2019 we will set limited number of hotels crash through the US$300 average room rate barrier and effectively smash the legacy glass ceiling of Bangkok's luxury hotels.
As in any business there will be winners and losers. Smaller hotels with some rate leading premium key types will be able to push up average daily rates. Segmentation is another key and hotels on the river that lack substantial corporate numbers will remain challenged until transport links to the area improve.
Where in the world are Bangkok luxury hotels heading?
To sum up 2019, size and location matter, the shift on food and beverage and social events along with niches like wellness and  smaller meetings/weddings are the key to the future. As for the quantum leap in rates, it's about time Bangkok hoteliers be confident and push rates towards a more global norm.