Phuket Lifestyle – Cheap glasses a sorry sight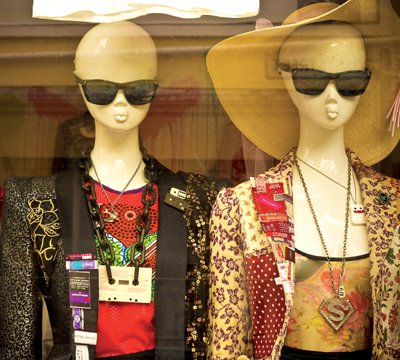 PHUKET: Everyone wants to look good in their new shades, but there are some important health issues and practical points to think about before you run out and buy those designer glasses that make you look absolutely fabulous.
The main health reason for wearing sunglasses is to shield your eyes from harmful ultraviolet (UV) rays found in natural sunlight. Overexposure can lead to UV radiation which can cause a myriad of short-term and long-term problems with your eyesight.
The EU standard for UV protection requires 95 per cent of the radiation to be reflected or filtered out and the lenses must also be impact resistant. As of 2009, the European "CE mark", has been added to the arms of sunglass frames to indicate that they offer a safe level of sun protection.
We turned to optician Somsak Laopratai, the successful operator of Somsak Optic in Phuket Town, to help us with the technical aspects of shopping for a pair of sunglasses.
Mr Somsak advised us that most quality sunglasses in Thailand are imported from Europe, so you just need to check for the CE mark on the arms of the frames.
Recently, high-energy visible light has been implicated as a cause of age-related sight loss. Studies suggest that blue light-blocking (amber-tinted) lenses could benefit patients with age-related eye problems.
Unfortunately, the sunglass standards don't always address protection from blue light. Often manufacturers simply indicate that the sunglasses meet the blue light blocking requirements of a specific standard rather than indicate a specific level of protection. To be safe, you should consider the color of the lenses. But proceed with caution: all blue or gray lenses, and even some of the yellow or brown lenses, don't offer blue light protection.
Glass lenses provide the best clarity and are easy to care for, but they're heavy and they're not impact-resistant. Consequently, 99 per cent of all sunglasses are now made from plastic. There are three types of lenses to consider: the new plastic, CR39 plastic, and cheap plastic.
The newest type of plastic lenses are available from Oakley and to a lesser extent, Ray-Ban, for about 4000 baht and up. Oakley's Plutonite lens material is engineered to stop 100 per cent of UVA, UVB, UVC, as well as harmful blue light. These lenses are also impact-resistant.
This type of plastic is innovative because the UV protection and color is blended into the plastic before the lenses are fabricated. A thin film is added to other types of plastic lenses to color or polarize the lens. Over time, this film often separates from the lens.
People who need to wear strong prescription sunglasses usually opt for this type of lens as the end-product is thinner than glass.
However, Mr Somsak warns us: "These lenses are difficult to care for. They scratch easily and they shouldn't be exposed to saltwater as this will damage them. They shouldn't be stored in high temperatures as the heat can also damage them."
CR39 is an older standard for plastic lenses that was originally designed to replace thick, heavy, glass prescription lenses. These are dipped in color and UV solution to make the final product. They're more expensive to make, however, the process is more flexible so it can be used to produce many different kinds of custom plastic lenses.
This standard is still used by most designer brands, except for Oakleys and some new Ray-Ban products. The designer brands are priced from 5000 baht and up.
"All designer brands meet the EU standard. They are easy to care for, are scratch-resistant and can be left in high temperatures without being damaged. They can also be exposed to saltwater without damaging the lenses. They have a higher level of clarity than the new plastic lenses, but they are heavier and more expensive," explained Mr Somsak.
It is almost impossible to tell the difference between the new plastic and CR39, as shown in the photograph above. "If you want to know what kind of lenses you're buying, you will need to ask a knowledgeable person at a quality eyewear shop," added Mr Somsak.
If the designer brands are too expensive, you can opt to buy custom sunglasses at an optical store. You can buy frames for as little as 800 baht and up, and CR39 lenses for 400 to 600 baht per pair.
Cheap sunglasses are a poor choice. They don't meet any of the UV standards, they have poor clarity, and they're not anti-reflective.
"Cheap sunglasses do not meet any of the UV standards. Although most of them block UV, they just don't block enough," advised Mr Somsak. Dark lenses are even more harmful because they stimulate the pupil to open wider. As a result, more unfiltered radiation enters the eye.
Mr Somsak adds, "If you wear cheap glasses, in the long run they will damage your eyes. They also promote the growth of cataracts."
Polarized lenses reduce the glare caused by light reflected from polarizing surfaces such as water and sky light. They are good for cutting reflected glare when driving. However, Mr Somsak cautions us again: "Polarized lenses are not popular in Thailand because they present a problem when you're driving, as most car windscreens have tinted film. I have had more than one customer who has come back to my shop in Phuket and said they got headaches from wearing their polarized glasses while driving."
As a final point, to fully protect your eyes from UV light, choose glasses that fit properly. The lenses should fit close enough to your face that very little stray light can reach the eye from the sides, above or below, but not so close that your eyelashes touch the lenses.
Okay, now go and buy the designer glasses you really wanted.
— Eugene Doberer
Keep in contact with The Thaiger by following our
Facebook page
.
Top 10 countries for investment in Covid era – World Trade Group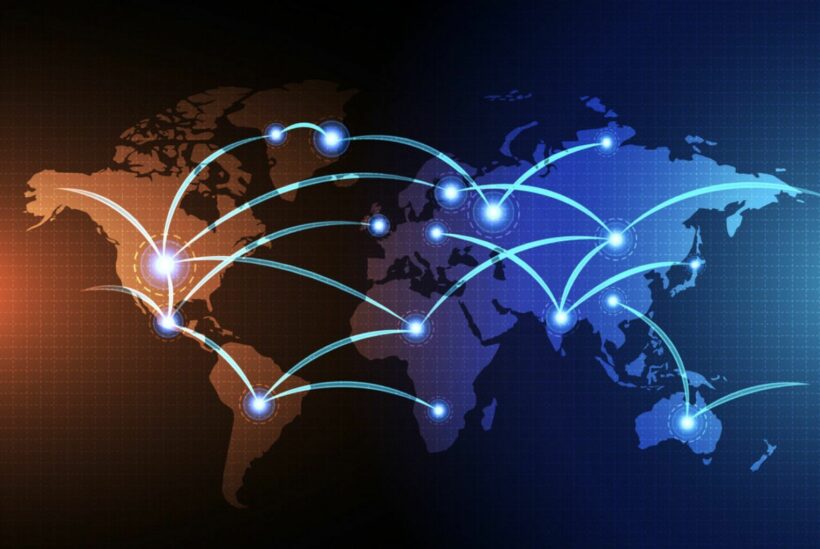 "Where to invest?". Where is the next 'good thing' as the world starts to look to opportunities and new business models? Looking around the world, and perusing stock markets, there continues to be some traditional businesses failing but others thriving during the Covid-19 era.
Investors look to countries with economical and political stability when choosing to invest money and unveil new businesses. Whilst global depression, drops in GDP, bankruptcy, and a realignment of trade and supply chains swirls around us, there will be emerging opportunities too. According to London Post, CEO World Magazine and the World Trade Group, some countries are very fortified to withstand an economic crash.
"They have a lot of internal growth drivers with minimal affiliation with global markets. They will be the least affected. The best countries to invest in 2020 are these fortified countries."
Their report lists four unique factors motivate an individual or a business entity to invest in a country. These are the country's natural resources, markets, efficiency, and strategic assets.
The London Post has used this information and parameters to compile The 2020 Best Countries to Invest In ranking based on a broad list of ten equally weighted attributes: corruption index, tax environment, economical stability, entrepreneurial freedom, innovativeness, skilled labor force and technological expertise, infrastructure, investor protection, red tape, and quality of life.
Somehow, and perhaps surprisingly to people who run businesses in Thailand, the Land of Smiles has scraped into the Number 2 position. 4 of the recommended Top 10 countries are in south east Asia.
1. Croatia
The country's growth is amazing because in 2019, it was ranked 25 positions lower in this list. The European country's stable economy, coupled with an entrepreneurial and innovative population, has made foreign investors very optimistic about the "progressive business environment". In the first quarter of 2019, Croatia had a whooping foreign direct investment of more than $389 million.
2. Thailand
Thailand occupies the second position on the 2020 Best Countries to Invest In ranking. The country has been able to capitalise on trade tension between the US and China. In the first nine months of 2019, the country received a 69% increase in the total value of Foreign Direct Investment applications, as compared to 2018. 65% of these applications were led by the automotive, electronics and electrical, and digital sectors. The growth of the Thai market and momentum indicators remain strong. Forbes listed the country as the 8th best-emerging market of 2020.
3. The United Kingdom
The UK is economically stable and has a skilled labour force and technological expertise. It is the sixth country attracting inflow of foreign direct investment. In the first 7 months of 2019, the US and Asian tech firms invested $3.7 billion in tech companies in the country, thus surpassing the $2.9 billion invested in the previous year.
"Despite Brexit, the UK remains the fifth largest economy in the world and has an industrialised and competitive market."
4. Indonesia
With about 650 listed equities and a market cap exceeding $500 billion, Indonesia boasts of one of the largest Asian stock markets. The report claims the Indonesian consumer market is largely undiscovered, hence its huge potentials.
"The robust economy and heavy investment in transportation and infrastructure make this country worthy of your investment. The only downside is that non-citizens are limited to only leasehold properties."
5. India
According to the UN, India was one of the top 10 countries with the highest inflow of foreign direct investment. India has been in the top 5 of the best countries to invest in since 2019.
"The Asian giant has invested so much in research and development and, and she is among the top countries having a comparatively skilled workforce."
6. Italy
Italy is one of the top countries attracting investors in 2020. This level of economical stability, its robust manufacturing sector, and the country's stable political environment make it a good choice for investment.
7. Australia
Australia boasts of more than 25 years of continued economic growth. It is the 9th country with the most direct foreign investment in 2020. Australia has been in the top 10 for ten years now.
8. Vietnam
Like Thailand, Vietnam has capitalised on the trade tension between China and the US.In recent years China's southern neighbour has gradually risen to become a formidable manufacturing hub. This growth became even more evident when multinational corporations like Samsung began relocating are from China into Vietnam.
9. Latvia
Latvia boasts of macroeconomic and political stability as well as good accessibility to large markets and a very business-friendly environment, according to the report. The government encourages investors by offering them a wide variety of advantages. Investors are offered significant cost advantages, including real estate expenses, competitive tax rates, and competitive labor.
10. Singapore
Aside from being the 10th best country to invest in 2020, Singapore is also the 10th country attracting the most foreign investments. Singapore's strong economic outlook has made many investors very optimistic. The country's world-class business-friendly environment is one major attribute attracting investors.
SOURCE: London Post
Keep in contact with The Thaiger by following our
Facebook page
.
First female doctor in Thailand celebrated by Google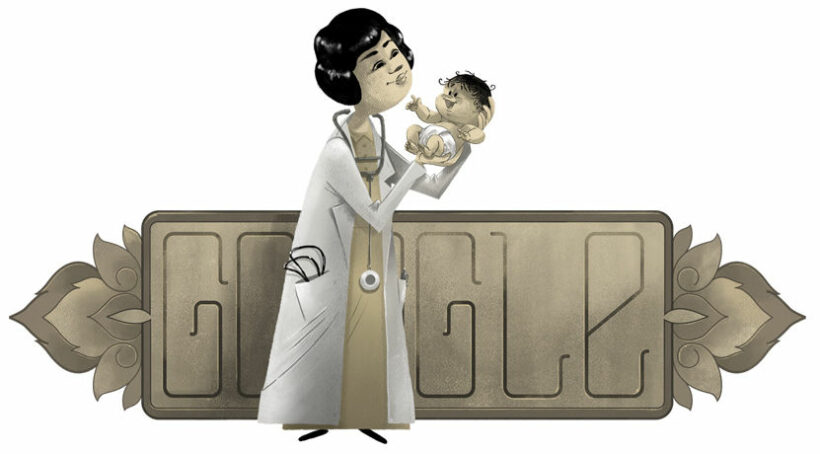 If you do any search on Google today you'll see a graphic of a doctor holding a baby. The image is of Thailand's first female doctor, Margaret Lin Xavier, and today marks her 122nd birthday.
Xavier, whose Thai name is Lin Srivisarnvaja, was an expert in obstetrics and gynaecology. She opened a private clinic with her sister who was a pharmacist. Many times she would treat women for free who couldn't afford care as well as sex workers, according to a Khaosod English story.
She was born in Bangkok and her father worked in foreign affairs for the government. She studied at schools in Penang and London, obtaining a medical degree from the London School of Medicine for Women. She then moving back to Thailand in 1924 when she was 26 years old and started working as an obstetrician at the Thai Red Cross, Chulalongkorn Hospital. She was the first Thai woman to earn a medical degree and practice in the country.
She only practiced medicine for 8 years. She was only 34 years old when she died in 1932 due to encephalitis and influenza. But her work opened doors in the medical field for Thai women. As of December, less than a century after Xavier started working, 45% of the 61,302 doctors in Thailand are women, according to the Medical Council of Thailand.
The Thaiger salutes this pioneer in Thai obstetrics and gynaecology, Margaret Lin Xavier.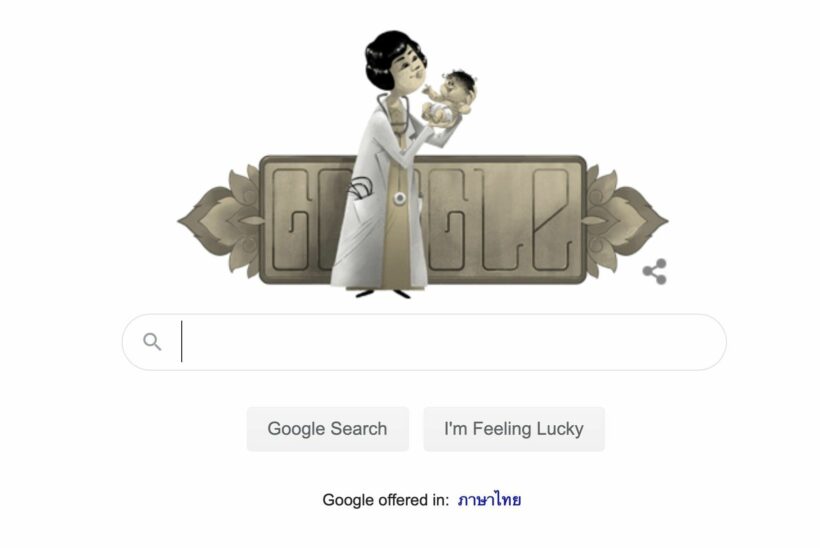 Keep in contact with The Thaiger by following our
Facebook page
.
Burma or Myanmar? Myanmarese or Burmese?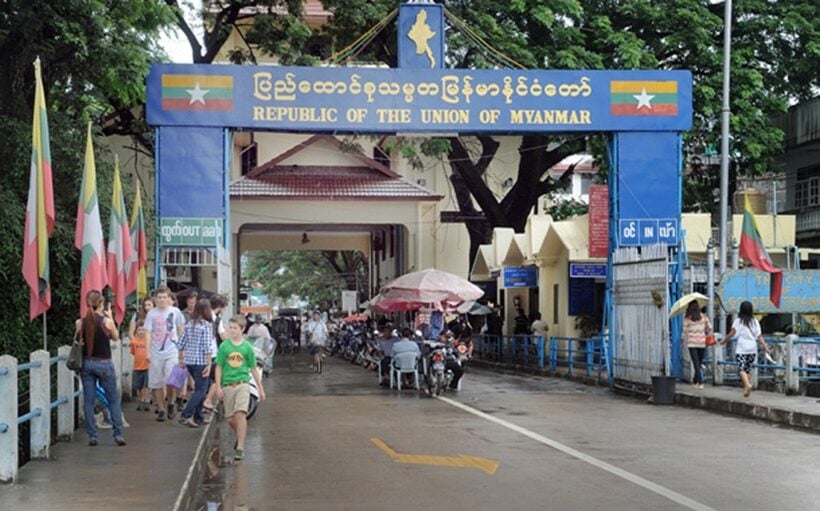 We refer to Myanmar a lot in our news because it's a bordering foreign country to Thailand and many people from Myanmar work in and around Thailand.
But is it Myanmar or Burma, and are the people that live there Myanmarese or Burmese?
As you'll read across the media there is no precise answer to the question with foreign powers still referring to the country with its two names although, officially, since 1989, the ruling party changed the country's name to Myanmar. But even in Myanmar locals continue to use both names.
"The ruling military junta changed its name from Burma to Myanmar in 1989, a year after thousands were killed in the suppression of a popular uprising. Rangoon also became Yangon."
At The Thaiger we've decided to refer to the country as 'Myanmar' and the people as 'Burmese'. Reading 'a man from Myanmar' is a lot more cumbersome than 'a Burmese man'. But for the country we're following the trend of most regional media using the official name Myanmar. Even the people living there continue to refer to themselves as Burmese.
Other publications have taken different decisions and that's fine too. Here's some information from The Culture Trip which provides a bit of background as to why our neighbouring country to the west lives on with two names and plenty of confusion.
Inside Asia Tours also has their own take on the name situation.
Keep in contact with The Thaiger by following our
Facebook page
.