Thai Life
Phuket to Koh Lanta: Mango House Festival a big success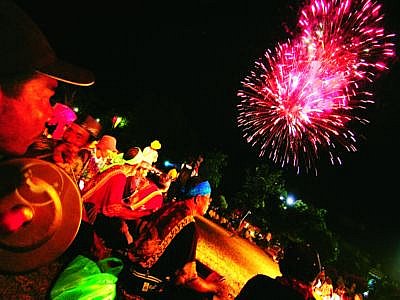 PHUKET: Across the bay from Phuket, the streets of Lanta Old Town, a century-old Thai-Chinese fishing village on the Krabi island of Koh Lanta, came alive earlier this month with the uplifting, funky music of the Mango House Festival 2011.

"We're delighted with the phenomenal reaction we had to this event," says Phuket-based event organizer Duane Lennie.

Lennie estimates that 300 to 600 people showed up each night for a street party the village won't soon forget. The first two nights of the six-day festival saw Phuket House Mafia resident DJs Tazz and Nu Trip grooving the crowd with Irish DJ Colin "Funky" Edwards dropping in for a late-night set.

On Wednesday, the house was packed to see Phuket-based DJ Tommy T from Canada with the driving drums of Koh Samui-based Steve Bray. On Thursday and Friday night, UK DJs Nick Power and Colin Edwards thrilled audiences to the wee hours of the morning.

"We think this festival is a huge step toward more quality house DJs playing in Asia," said 2 Good Souls.

"We saw the festival as a fantastic opportunity to meet like-minded people [to work with] on future projects and to grow our sound. The locals are very welcoming, with the regional DJs and club owners open to the idea of new ways to entertain the crowds."

The Mango House Festival 2011 was part of The Lanta Lanta Festival, the island's annual cultural event that showcases the town's cultural diversity. Its three distinct ethnic groups – Chinese, Muslim and sea gypsy – have lived in harmony for more than 100 years.