Phuket Gazette's weekly horoscope by Isla Star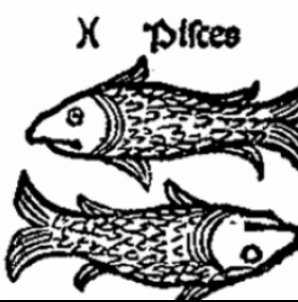 AQUARIUS (January 21-February 19): Opportunities could be missed in the heat of the moment this week. Aquarians who aren't on the ball are likely to miss out to others with keener attitudes. The stars suggest that you need to focus more strongly this is not an auspicious time for multitasking. The stars advise keeping negative thoughts to yourself as speaking your mind at an inappropriate moment is highlighted to land you in hot water.

PISCES (February 20-March 20): The stars shine on your attempts to make a lasting impression in the world of work. An air sign colleague could hold the key to helping you make progress, but decisions will need to be taken quickly. Those with a birthday in the week ahead will be more inclined to take chances in the coming year. In the realm of romance, a more confident approach to a relationship with another water sign is needed.

ARIES (March 21-April 20): Having to be strong for others is highlighted to drain Arians' energy this week. The stars suggest that you should encourage people to help themselves; if your door is always open, nothing will change. Where a possible romantic relationship is concerned, a plan is likely to backfire this week Arians should be careful who they trust with intimate secrets. Those already committed appreciate a partner's spontaneous gesture this weekend.

TAURUS (April 21-May 21): Taureans who turned over a new leaf at the start of the year could be compromised when a water sign acquaintance tries to persuade you to step out of line. The stars suggest that remaining true to your goals will require a strong will this week. In the realm of romance, there are signs that mixed signals from a fire sign indicate that history is repeating itself. Best days for financial matters are Tuesday and Wednesday.

GEMINI (May 22-June 21): A change of routine could be all that Geminis need to see life from a different angle. The feeling that you are stuck in a rut can be forgotten by approaching life in a more carefree way. The stars advise leaving work worries behind and joining a water sign friend in search of some fun this weekend. Your luck with money increases during the second half of February.

CANCER (June 22-July 23): Family affairs absorb much of Cancerians attention this week. The stars indicate that a problem involving children requires careful handling – a quick fix solution will not work in the long run. In the world of work, success during the second half of February is indicated to boost your confidence. Your luck in love is affected by cloudy astral conditions an earth sign takes distance when you least expect it.

LEO (July 24-August 22): Where work or business is concerned, an earth sign is forecast to beat about the bush early next week. Leos who feel their patience is running out should set definite ultimatums. On the other hand, your faith in another fire sign is restored when you see that they are ready to compromise. This weekend is a sparkling time for romance. Contact from an old flame comes at exactly the right moment.

VIRGO (August 23-September 23): Money is forecast to slip through your fingers too easily this week. Virgoans are advised to set a tight budget, particularly those with a partner or family member prone to over-spending. Your luck with finances picks up at the end of February, but caution should be a keyword until then. Love is in the air this weekend if you are single and seeking, expect a promising response from a water sign.

LIBRA (September 24-October 23): Your load is due to lighten this week. There are signs that Librans with too much on their plates will soon have more freedom. If this relates to work, you might want to think twice before accepting more responsibility in the immediate future. The stars indicate that an offer made in the second half of February could require more commitment than is indicated. Auspicious days for financial dealings are Wednesday and Thursday.

SCORPIO (October 24-November 22): A more harmonious week lies in store for Scorpios. The astral atmosphere should encourage you to be less preoccupied with minor details and ready to enjoy whatever the social scene has to offer. In the world of work, your networking skills should encourage new contacts to be made during the second half of February. An old liaison with another water sign could grind to a halt, but this is a positive development.

SAGITTARIUS (November 23-December 21): Negative feelings that have been bubbling under the surface could emerge this week. Some Sagittarians will have to contend with jealousy in the world of work, and others learn that a friend has a hidden agenda. Romance should be played by ear as what you see might not be what you should believe. A financial situation that has been occupying your thoughts for too long should be sorted out by the end of February.

CAPRICORN (December 22-January 20): A clash of cultures could arise at work this week. Those who have been finding it hard to communicate with a particular person are advised to seek advice from someone with more experience. Where romance is concerned, the stars predict that it will be time to admit that your heart's not in the romantic relationship another earth sign would like to have. Lucky days for money are Sunda
Keep in contact with The Thaiger by following our
Facebook page
.
First female doctor in Thailand celebrated by Google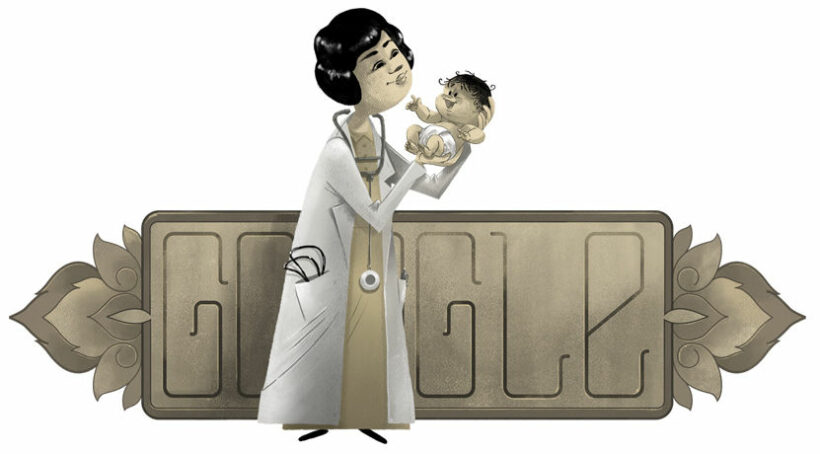 If you do any search on Google today you'll see a graphic of a doctor holding a baby. The image is of Thailand's first female doctor, Margaret Lin Xavier, and today marks her 122nd birthday.
Xavier, whose Thai name is Lin Srivisarnvaja, was an expert in obstetrics and gynaecology. She opened a private clinic with her sister who was a pharmacist. Many times she would treat women for free who couldn't afford care as well as sex workers, according to a Khaosod English story.
She was born in Bangkok and her father worked in foreign affairs for the government. She studied at schools in Penang and London, obtaining a medical degree from the London School of Medicine for Women. She then moving back to Thailand in 1924 when she was 26 years old and started working as an obstetrician at the Thai Red Cross, Chulalongkorn Hospital. She was the first Thai woman to earn a medical degree and practice in the country.
She only practiced medicine for 8 years. She was only 34 years old when she died in 1932 due to encephalitis and influenza. But her work opened doors in the medical field for Thai women. As of December, less than a century after Xavier started working, 45% of the 61,302 doctors in Thailand are women, according to the Medical Council of Thailand.
The Thaiger salutes this pioneer in Thai obstetrics and gynaecology, Margaret Lin Xavier.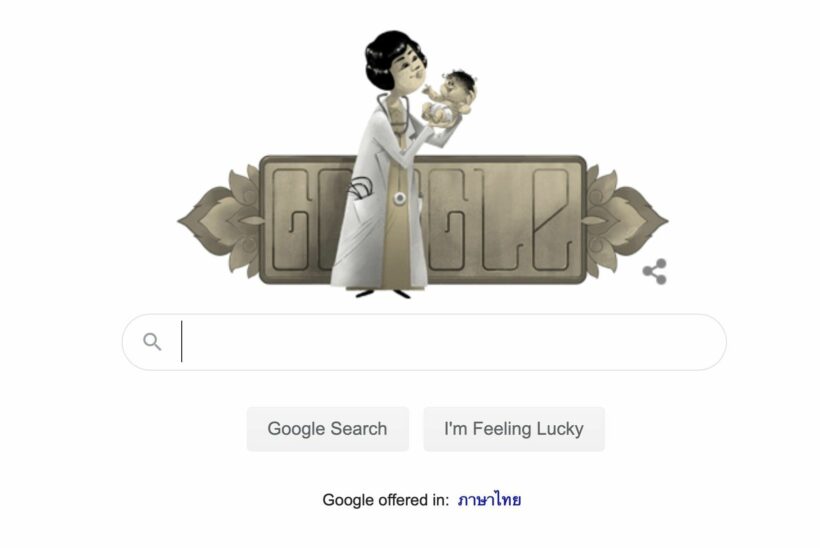 Keep in contact with The Thaiger by following our
Facebook page
.
Burma or Myanmar? Myanmarese or Burmese?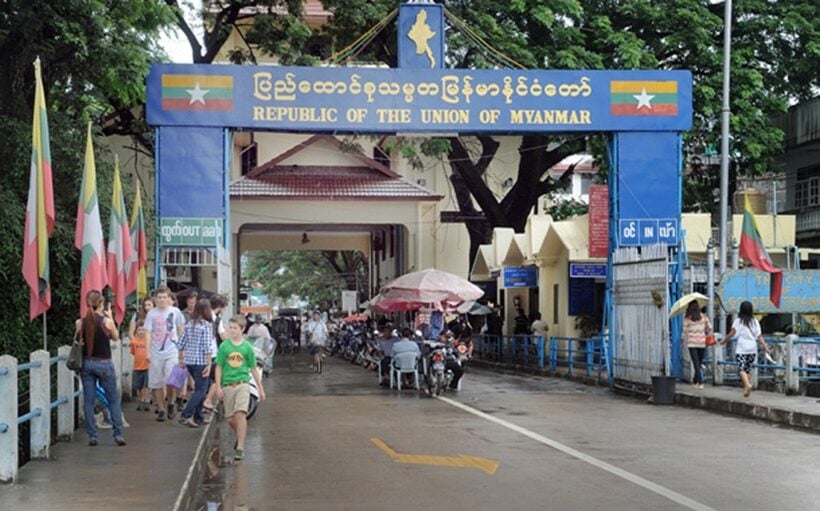 We refer to Myanmar a lot in our news because it's a bordering foreign country to Thailand and many people from Myanmar work in and around Thailand.
But is it Myanmar or Burma, and are the people that live there Myanmarese or Burmese?
As you'll read across the media there is no precise answer to the question with foreign powers still referring to the country with its two names although, officially, since 1989, the ruling party changed the country's name to Myanmar. But even in Myanmar locals continue to use both names.
"The ruling military junta changed its name from Burma to Myanmar in 1989, a year after thousands were killed in the suppression of a popular uprising. Rangoon also became Yangon."
At The Thaiger we've decided to refer to the country as 'Myanmar' and the people as 'Burmese'. Reading 'a man from Myanmar' is a lot more cumbersome than 'a Burmese man'. But for the country we're following the trend of most regional media using the official name Myanmar. Even the people living there continue to refer to themselves as Burmese.
Other publications have taken different decisions and that's fine too. Here's some information from The Culture Trip which provides a bit of background as to why our neighbouring country to the west lives on with two names and plenty of confusion.
Inside Asia Tours also has their own take on the name situation.
Keep in contact with The Thaiger by following our
Facebook page
.
Thousands of people have been travelling between provinces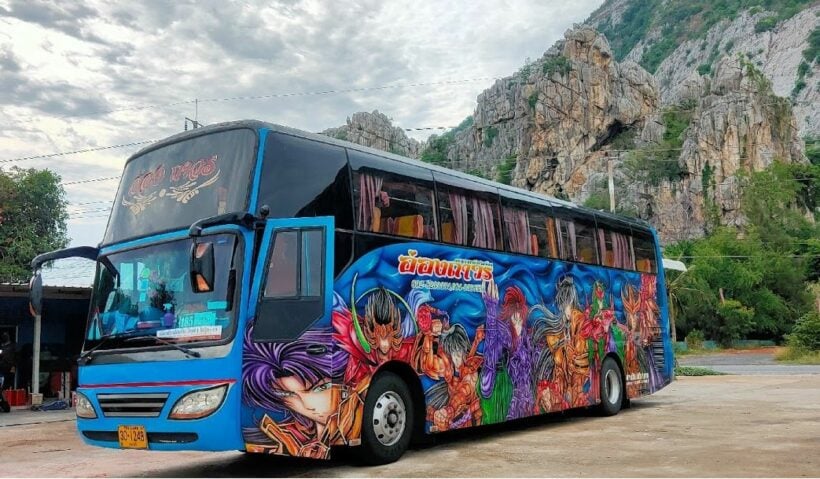 … but not quite as many as before, so far. The Director General of the Department of Land Transport says that more people have been using the inter-provincial buses services after the government recently easing Thailands' lock down situation.
He says…
"Although some long distance services are still not in operation to comply with the night time curfew, many inter-provincial routes of around 300 kilometres are open and have seen many commuters."
"The department will gradually add buses to facilitate increased use and maintain social distancing."
The department has announced that there were just under a million passengers per day using public buses running between Bangkok and nearby provinces from March 1-25, (the period before the State of Emergency).
141,240 passengers per day taking buses between the capital and other provinces,
9,128 using buses between provinces,
2,379 using buses within a province.
Reports have revealed that after the emergency was effective across the nation from March 26 to May 1, there was a decrease in the number of passengers with 472,210 passengers per day travelling from Bangkok to surrounding provinces, 4,090 from the capital to other provinces, 5,612 on inter-provincial routes and 2,156 passengers between provinces.
After the lockdown was eased on May 2 up to today, the number of passengers has increased to 508,490 per day travelling from Bangkok to surrounding provinces, 6,000 from Bangkok to other provinces, 9,020 on inter-provincial routes and 4,020 passengers between provinces.
SOURCE: Nation Thailand
Keep in contact with The Thaiger by following our
Facebook page
.