Phuket Gazette's weekly horoscope by Isla Star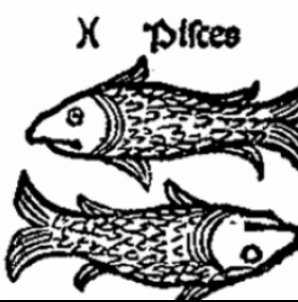 AQUARIUS (January 21-February 19): Opportunities could be missed in the heat of the moment this week. Aquarians who aren't on the ball are likely to miss out to others with keener attitudes. The stars suggest that you need to focus more strongly this is not an auspicious time for multitasking. The stars advise keeping negative thoughts to yourself as speaking your mind at an inappropriate moment is highlighted to land you in hot water.

PISCES (February 20-March 20): The stars shine on your attempts to make a lasting impression in the world of work. An air sign colleague could hold the key to helping you make progress, but decisions will need to be taken quickly. Those with a birthday in the week ahead will be more inclined to take chances in the coming year. In the realm of romance, a more confident approach to a relationship with another water sign is needed.

ARIES (March 21-April 20): Having to be strong for others is highlighted to drain Arians' energy this week. The stars suggest that you should encourage people to help themselves; if your door is always open, nothing will change. Where a possible romantic relationship is concerned, a plan is likely to backfire this week Arians should be careful who they trust with intimate secrets. Those already committed appreciate a partner's spontaneous gesture this weekend.

TAURUS (April 21-May 21): Taureans who turned over a new leaf at the start of the year could be compromised when a water sign acquaintance tries to persuade you to step out of line. The stars suggest that remaining true to your goals will require a strong will this week. In the realm of romance, there are signs that mixed signals from a fire sign indicate that history is repeating itself. Best days for financial matters are Tuesday and Wednesday.

GEMINI (May 22-June 21): A change of routine could be all that Geminis need to see life from a different angle. The feeling that you are stuck in a rut can be forgotten by approaching life in a more carefree way. The stars advise leaving work worries behind and joining a water sign friend in search of some fun this weekend. Your luck with money increases during the second half of February.

CANCER (June 22-July 23): Family affairs absorb much of Cancerians attention this week. The stars indicate that a problem involving children requires careful handling – a quick fix solution will not work in the long run. In the world of work, success during the second half of February is indicated to boost your confidence. Your luck in love is affected by cloudy astral conditions an earth sign takes distance when you least expect it.

LEO (July 24-August 22): Where work or business is concerned, an earth sign is forecast to beat about the bush early next week. Leos who feel their patience is running out should set definite ultimatums. On the other hand, your faith in another fire sign is restored when you see that they are ready to compromise. This weekend is a sparkling time for romance. Contact from an old flame comes at exactly the right moment.

VIRGO (August 23-September 23): Money is forecast to slip through your fingers too easily this week. Virgoans are advised to set a tight budget, particularly those with a partner or family member prone to over-spending. Your luck with finances picks up at the end of February, but caution should be a keyword until then. Love is in the air this weekend if you are single and seeking, expect a promising response from a water sign.

LIBRA (September 24-October 23): Your load is due to lighten this week. There are signs that Librans with too much on their plates will soon have more freedom. If this relates to work, you might want to think twice before accepting more responsibility in the immediate future. The stars indicate that an offer made in the second half of February could require more commitment than is indicated. Auspicious days for financial dealings are Wednesday and Thursday.

SCORPIO (October 24-November 22): A more harmonious week lies in store for Scorpios. The astral atmosphere should encourage you to be less preoccupied with minor details and ready to enjoy whatever the social scene has to offer. In the world of work, your networking skills should encourage new contacts to be made during the second half of February. An old liaison with another water sign could grind to a halt, but this is a positive development.

SAGITTARIUS (November 23-December 21): Negative feelings that have been bubbling under the surface could emerge this week. Some Sagittarians will have to contend with jealousy in the world of work, and others learn that a friend has a hidden agenda. Romance should be played by ear as what you see might not be what you should believe. A financial situation that has been occupying your thoughts for too long should be sorted out by the end of February.

CAPRICORN (December 22-January 20): A clash of cultures could arise at work this week. Those who have been finding it hard to communicate with a particular person are advised to seek advice from someone with more experience. Where romance is concerned, the stars predict that it will be time to admit that your heart's not in the romantic relationship another earth sign would like to have. Lucky days for money are Sunda
Prem Tinsulanonda dies of heart failure at 98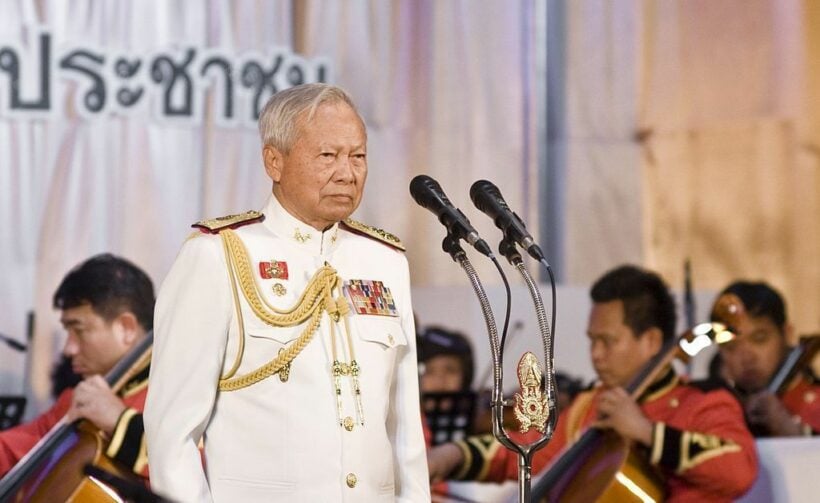 The President of the Privy Council, Prem Tinsulanonda (General Prem), is reported to have died of heart failure early this morning at the Phramongkutklao Hospital at the age of 98. He has had important roles in many levels of Thai society and politics for most of modern Thailand's recent history (since 1932).
Just three weeks ago he was participating in the coronation of HK The King.
He served as president of the Privy Council during late King Bhumibol's reign and, more recently, served HM King Maha Vajiralongkorn in the same role.
Between 1980 and 1988 he served as Thailand's 16th prime minister. Among many other achievements he is credited with ending a communist insurgency and presiding over accelerating economic growth in the developing country.
A retired army general, he was a statesman who played a pivotal role in Thai politics with a firm commitment to and belief in sacrifice for the Thai Monarchy.
SOURCE: Thai PBS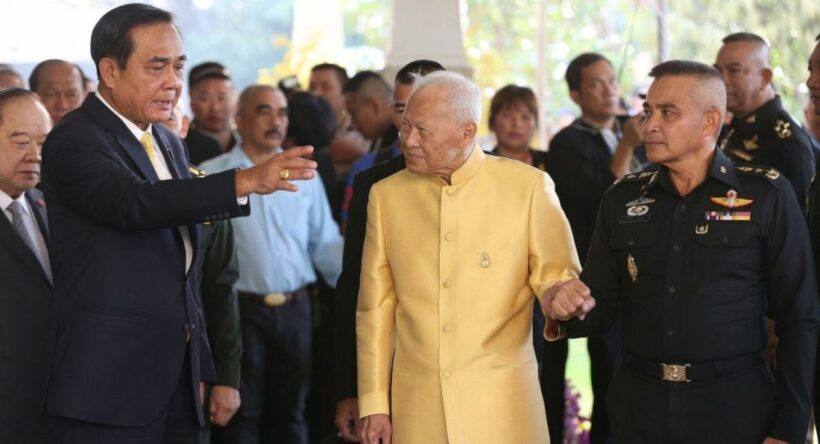 Travel's dynamic changes – A personal perspective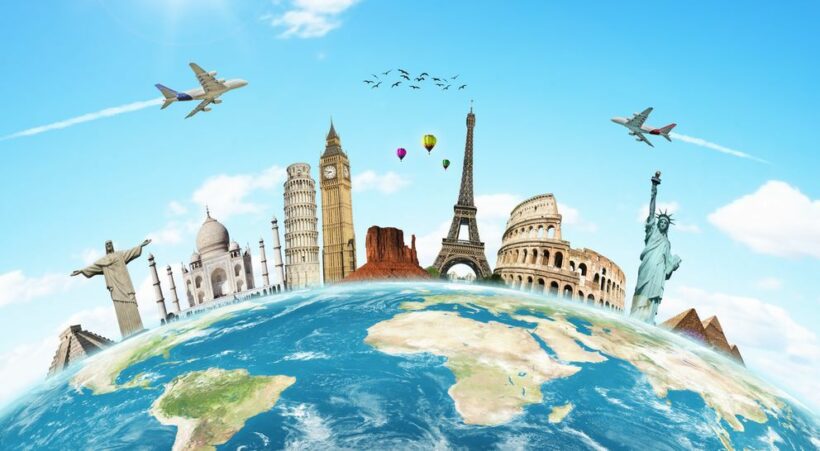 by Andrew J Wood – President SKÅL International Bangkok
With the dramatic announcement of the sale of retail travel giant Thomas Cook following the loss of £1.5 billion brings the blight of the travel agent community into the news once more. Last week Wall Street bank Citigroup advised investors to sell shares in the travel company.
Confidence that travel agents can survive in the age of DIY bookings online is paper thin.
The sheer convenience and ease of being able to book flights and holidays online, with loved ones participating in the process AND at a time and place convenient to yourself, is very attractive to most of us.
Gone are the days when you make a trip to the travel agent on the high street during office hours.
It was the only way to book a holiday in the bad old days. Booking travel online then was a complex, mystical and stressful experience with lots of jargon we didn't understand. On top of that booking a flight was only possible on airline-backed computer systems using special codes and trained staff. Most of us didn't know where to start.
Now it's out with the laptop, sitting in bed in your pajamas at home, or on the settee with a cup of tea and it's as easy as 1-2-3.
My family own a travel company. Business is nothing what it used to be. My friends work in DMCs – they certainly aren't what they used to be.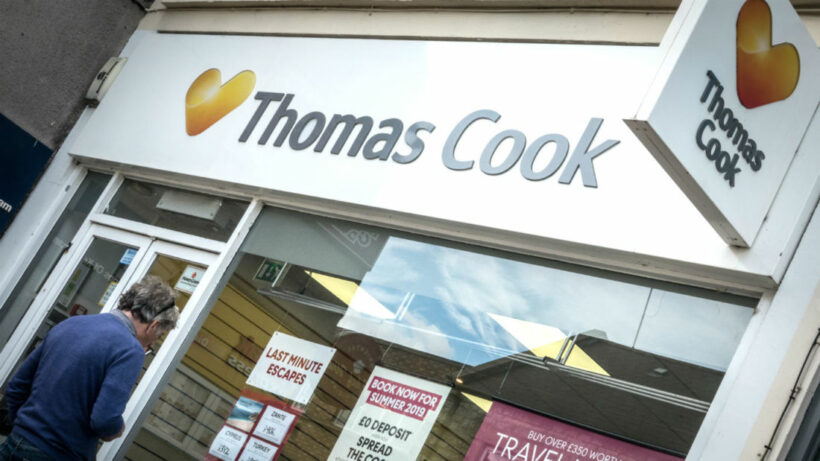 A high-profile BBC journalist speaking at a travel industry event, recently warned the travel industry that large, well-established brands no longer have the trust they once enjoyed. That is certainly true.
"We are living through a crisis of trust," the journalist warned.
Today instead of listening to 'experts' or 'institutions', we now now put more faith in the opinions of our colleagues, or friends on Facebook.
The BBC journalist also said, "We live in an age where feelings resonate more than facts. People now value empathy over expertise. We all need to work out what this means about how we should talk to customers."
So it's clear that selling travel has fundamentally changed, as was forecast more than 10 years ago. I fear during this time that this advice has largely been brushed under the carpet and as an industry, we have been largely unsuccessful in making these changes. The example of Thomas Cook demonstrates that even big travel hasn't worked it out neither. We all need to talk to our customers in a way that appeals to them. There's a danger for any industry that doesn't adapt quickly enough to new audiences — remember Kodak?
Thomas Cook looks like the latest failure.
In the last 18 months there have been more retail failures than since the start of the century. Many brands have lost the art of communicating with the marketplace. They don't know how to engage with customers.
My family are already talking about diversifying and moving into other areas of tourism and travel. I hope it's not too late.
SOURCE: Travel Daily News – Asia Pacific
Andrew J Wood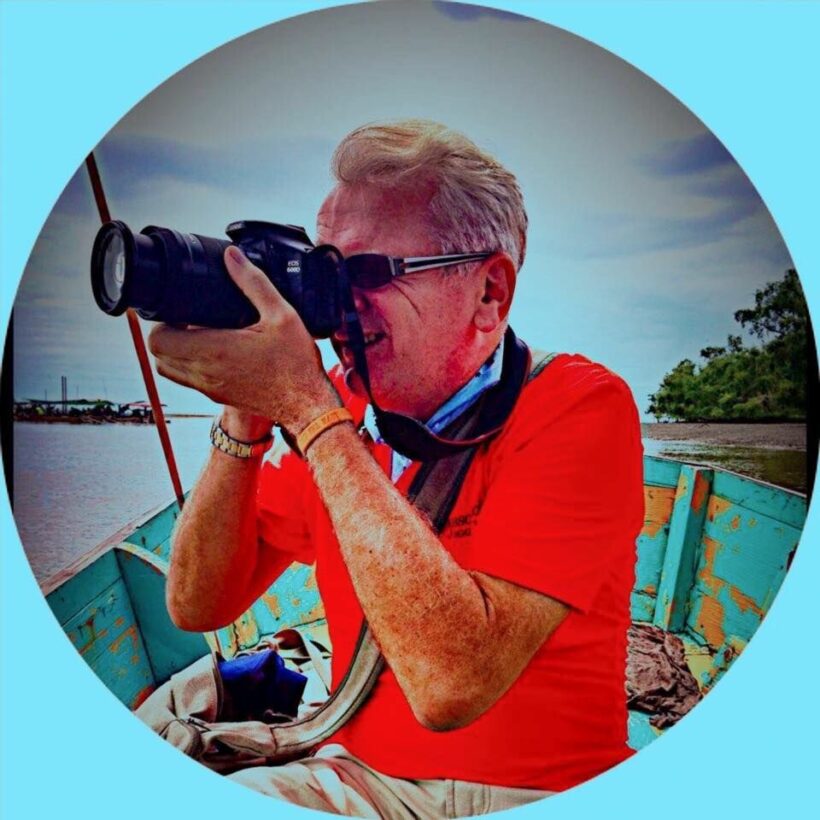 Bali flights cancelled as Mount Agung stirs again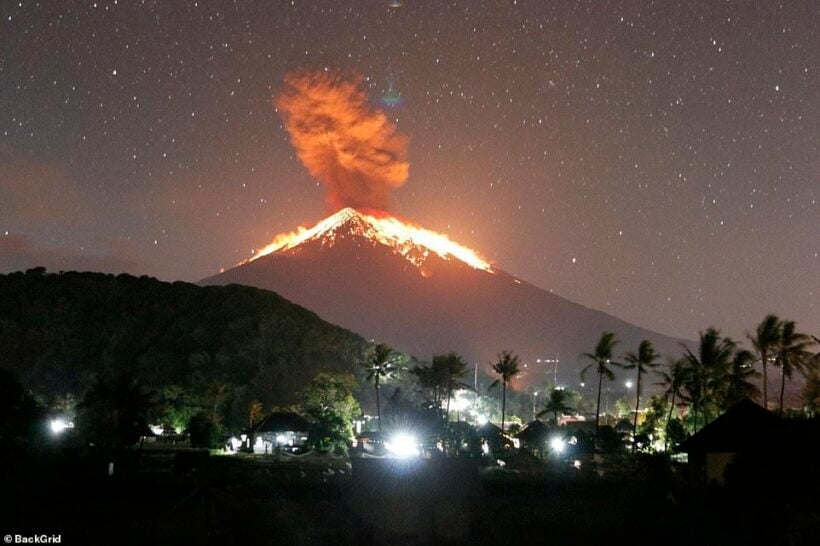 Mount Agung, Bali's active volcano, has erupted again, spewing ash and hot lava that ran down 3 km from the crater, causing authorities to cancel flights in and out of Denpasar.
Indonesia's Center of Volcanology and Geological Disaster Mitigation (PVMBG) says the eruption was recorded at 19:30 Central Indonesian Time (WITA) and lasted for 4 minutes and 30 seconds.
The eruption also threw smoldering lava and pieces of stone into the air, fell in areas around 2.5-3 km from the summit. PVMBG say the current alert level on Mount Agung is set at Level III.
Residents, trekkers and tourists are strictly prohibited to be around the red zone areas set at 4 km away around Mount Agung summit.
Bali airport has cancelled all flights following an eruption of the Mount Agung volcano that spread ash over the south of the Indonesian island.
A Mount Agung eruption in November in 2017 also forced the authorities to close down the airport for several days, hampering tourism in Indonesia's popular island destination.
The volcanic disaster had forced over 43,000 residents in Bali's eastern regencies to refuge in shelters. Dozens of elder refugees died in the shelters due to the ensuing eruption.
SOURCE: The Nation