Phuket Gardening: Our sunny reminders
PHUKET: Typhoon force winds, teeming torrents of rain, roads like lakes, uprooted trees and fractured boughs – hardly the conventional image of a "Land of Smiles" burnished by tropical sunshine beaming from azure heavens.
Leaden skies, accompanied by profound gloom suggest that something much more ominously potent than Venus has blotted out the sun. Despite the meteorological office's pronouncement that such weather is normal, it is freakish rather than typical.
Our terraces and gardens were unprepared. On patios everywhere, precious potted plants have been blown over like ninepins, their containers smashed to smithereens; in garden borders, shallow rooting shrubs have lost their footholds and collapsed, even flowers that have dared to bloom in the inclement conditions are wearing a sodden and bedraggled air.
The only denizens of my patch that are genuinely thriving are the water-babes: flowering plants such as heliconias, zingibers (gingers), cannas, spider lilies, spathyphyllums and swamp lilies.
A number of foliage plants are also enjoying life, notably caladiums, marantas, climbing philodendrons, aglaonemas, and ferns such as the asplenium (bird's nest fern).
So, all is not doom and gloom. In tropical gardens it never is. As soon as the sun returns, there will be golden blooms aplenty to remind us of the sunny days that inevitably lay ahead.
One such shrub is the allamanda, last week's selection, a shrub whose intensely luminous golden flowers look like mini suns. Some blooms are literally hanging on, despite the storms.
Another yellow shrub that is coping better than most is the cananga odorata, sometimes known as the ylang ylang. Its unusual blooms hang down from pendulous branchlets; slim, greenish talons that change to golden as they age. The narrow, fleshy petals never open wide, but they are tough cookies, and seem more-or-less impervious to anything the weather can throw at them.
The blooms appear almost continuously amid the glossy dark green foliage, not as spectacular in appearance as the golden-trumpeted allamanda, but with the advantage of possessing a delicate fragrance that is justly famous in Thailand. Go to any spa or cosmetic department and there you will find the distinctive aroma of the ylang ylang, distilled into perfume samples, massage oils or sweet-smelling soaps.
The shrub makes a medium sized evergreen tree or large shrub, and can be trained to cover a trellis. I am aware of one ylang ylang, which covers a metal framework fully twenty feet long and ten feet wide with an overarching canopy of foliage and flowers. There is also a smaller, denser form of the shrub which grows only about two meters high. In both cases, propagation is best achieved by planting hard-wood cuttings.
Doing reasonably well in the monsoon is the yellow oleander (thevetia peruviana). Like its relative, the common oleander or nerium, it is not a fan of wet, windy conditions, but unlike the nerium it does not sulk, and stop producing its yellow or apricot, bell-shaped flowers.
Certainly there are fewer blooms than in the dry season, but thevetia is a shrub – perhaps better described as a treelet – which carries on flowering all the year round. Moreover thevetia is evergreen, and its narrow, bright green leaves are an added attraction. Because it is both striking and reliable, it has been widely planted as a roadside presence around the island.
It is also an excellent plant if you want a quick garden screen: the only drawback is that all parts are poisonous, and other smaller plants may find it difficult to grow under its canopy, especially if fallen leaves are not removed. And there are plenty of those right now.
But come rain or shine, the yellow oleander will rise above the conditions. A real survivor.
Tip of the week: Recovering from storm damage
These last few weeks have seen some of the wildest weather in years.
Trees and potted plants have been particularly hard-hit: trees because their roots have been rendered sodden and unstable by the constant rain, and their boughs and foliage
weighed down by the amount of water they have had to absorb. Add to that the wind's ferocity and you have a deadly combination.
Particularly affected have been evergreens, heavyweight vines, and beach trees such as sea-almonds, and casuarinas. If you have a casualty or two, make a neat cut well inside the splintered wound. In that way, the tree is less liable to become infected.
Plants in containers have been toppling over like skittles. Temporarily remove their platens; which can sometimes make the pots less stable. Resist the temptation to water: they have had more than enough for the time being.
Phuket Gardening is the Phuket Gazette columnist Patrick Campbell's feature of all things flora.
If you have a question or a garden that you would like featured, you can email Patrick Campbell here.
Keep checking our online Phuket Lifestyle pages or join our Facebook fan page for regular gardening features and tips.

— Patrick Campbell
Keep in contact with The Thaiger by following our
Facebook page
.
Thai authorities track down contacts of Covid-19 victim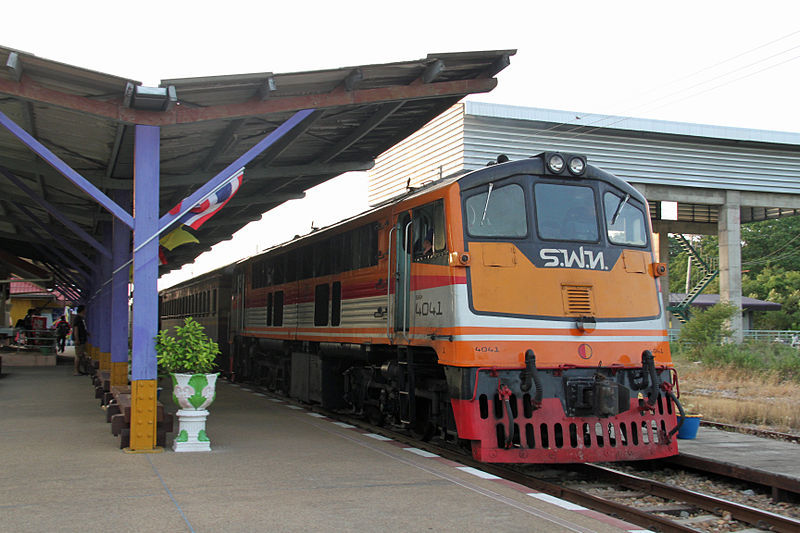 Yesterday a 57 year old man, named as 'Anan Soho', passed away due to the effects of the Coronavirus. Authorities are now trying to track down people who came in contact with the man. The man died travelling on a southbound train on Monday night.
A spokesperson from the Immigration Bureau says that Anan had returned to Thailand from Islamabad, Pakistan, on Flight TG350 at 5.50 am on Sunday along with 279 other passengers, who were mostly Thai students returning home."
"6 Immigration police have been identified as those who had potentially been in contact with Anan as they were involved in handling his immigration clearance documents upon his arrival at Suvarnabhumi airport," according tot he Bangkok Post.
"At least 13 of the students arriving on the same flight were found to have body temperatures exceeding 37.5C and were transferred to a hospital serving as a Covid-19 quarantine zone. Anan had travelled to Pakistan alone and passed a Covid-19 screening test at the immigration check counter upon return."
Kittiphong Kittikahchon, Suvarnabhumi deputy director of airport operations, says that the passenger had been walking with a limp and requested a wheelchair and spent a long time at the baggage claim area due to long queues.
"An airport worker pushing the wheelchair for him and the taxi driver who took him from the airport after baggage claim were located and have been tested for Covid-19."
The State Railway of Thailand director for train service operations, says that a male passenger, who happened to be at Bang Sue central station at the same time as Anan on Sunday morning, was caught on a security camera as the infected man appeared to cough on him.
"After the security footage was aired by the media, the man in the video contacted the SRT to say Anan did not cough on him. However, he now must quarantine himself in case of possible infection."
SOURCE: Bangkok Post
Keep in contact with The Thaiger by following our
Facebook page
.
Thai Airways goes into hibernation until end of May, others ground fleets too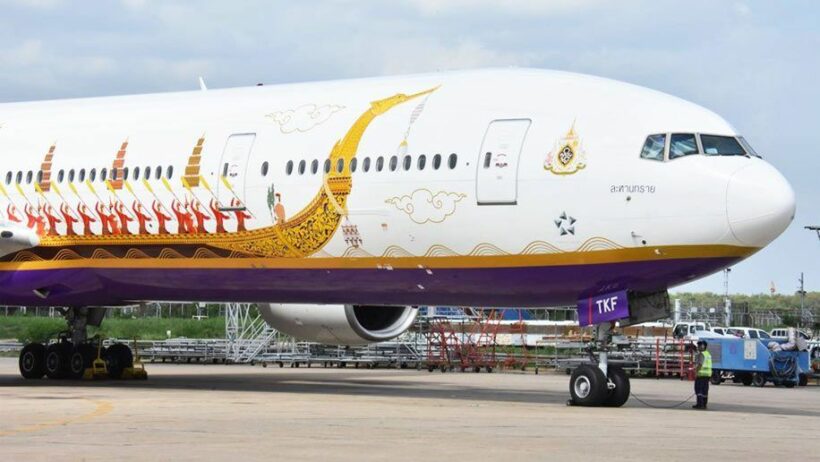 After a decade of financial struggles and corporate upheaval, Thailand's national flag carrier, Thai Airways, with a previous reputation as one of Asia's premier airlines, is ceasing all flights for a period of at least two months, due to the Covid-19 coronavirus pandemic. The Civil Aviation Authority of Thailand has now allowed the suspension of all domestic and international flights.
The once proud airline made the initial announcement a week ago, suspending some flights at that time. Then, acting president Chakkrit Parapanthukul said in a statement that, compounded by a sharp reduction in passenger numbers, the continuation of operations would increase the airline's already massive losses. So, the company has now asked employees to take two months off from Saturday (tomorrow) to May 31. Along with this, staff salaries will be reduced by 10-50%.
Thai has transferred flights from Bangkok to Phuket, Krabi and Chiang Mai to its sister company Thai Smile Airways.
Passengers who have Thai Airways or Thai Smile code-share tickets issued before March 25 with the date of travel between March 25-May 31 for Asian routes and between April 1-May 31 for European, Australian and New Zealand routes can convert the tickets to one-year-valid travel vouchers without a fee and surcharges. Visit thaiairways.com.
It's not only Thai Airways grounding its fleet. Thai Smile suspended all international flights beginning on March 23 but is still operating a few domestic flights. Passengers can ask for a full refund without any charge via member.thaismileair.com/customerservice/refund.
Thai AirAsia has temporarily suspended all international flight services from now until April 25, and April 30 for domestic flights.
Passengers who booked tickets before March 20 can rebook the flights on the same routes within 180 calendar days from the original date without additional cost. They can change the tickets to credit accounts, which can be redeemed for booking within 365 calendar days from the issuance date.
Passengers can ask for a full refund in the amount equivalent to the original booking. Visit support.airasia.com.
Bangkok Airways also halted international services until further notice. It's also reducing domestic flights and has temporarily closed its lounges at Suvarnabhumi and other airports.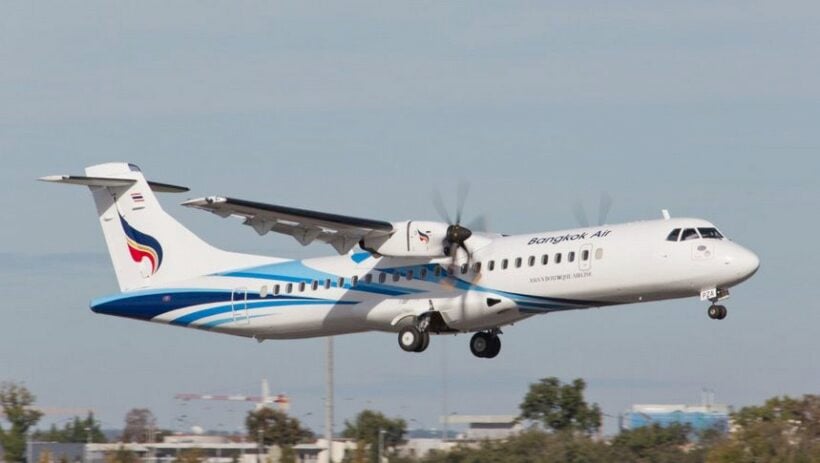 Passengers can request refunds without a service charge by contacting its sales offices, or call Bangkok Airways' call centre at 1771.
Nok Air has suspended services from Bangkok to Nanning, Chengdu, Hiroshima and Yangon until April 30. Direct flights from Bangkok to Ho Chi Minh City are halted until May 31.
Passengers can rebook or reroute for a new flight until Nov 30 without a fee. The change must be made before the date of departure. Passengers can also request a ticket refund via its contact centre at 1318.
Thai Lion Air has suspended all domestic and international flights until April 30. Passengers can rebook tickets without a change fee or fare difference. The new travel date must be on or before September 30. Passengers can request a full refund at lionairthai.com.
To check which airlines still offer international flights, visit the website of Airports of Thailand at airportthai.co.th/en/flight-schedule.
SOURCES: The Nation | Bangkok Post
Keep in contact with The Thaiger by following our
Facebook page
.
Thai banks report they can handle the impacts of the virus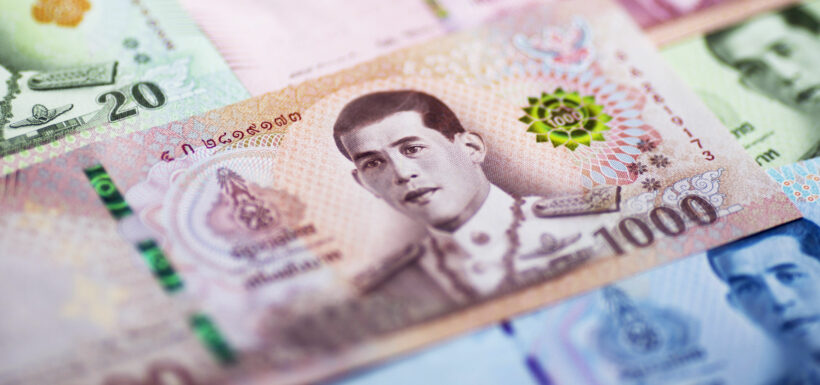 As the Covid-19 coronavirus continues to spread in Thailand, authorities have temporarily shut off shopping malls, entertainment and sporting venues while allowing food stalls and restaurants to open, but only for take-out and delivery services. The measures have led to social disruption, unemployment, leave without pay and salary cuts.
However, a senior official at the Bank of Thailand reports, "Thailand's banking sector is strong enough to defend against a potential upsurge in bad debt as well as debt restructuring cases stemming from the ongoing Coronavirus outbreak and official measures to contain the spread."
Senior director for the economic and policy department Don Nakornthab says that banks have a sufficient capital buffer in the event of higher past-due payments and debt restructuring. Unlike the 1997 Tom Yum Kung (Asian financial crisis in Thailand) crisis, the banking system's financial position is much more solid now."
"At the end of 2019, the banking system's capital funds totalled to 2.85 trillion baht, with a capital adequacy ratio of 19.6% and loan-loss provision of 701.2 billion baht, according to central bank data."
"The non-performing loan coverage ratio was stable at 149.9% at the end of last year, and the liquidity coverage ratio remained high at 187.5%."
"The banking system delivered a 30.8% rise in net profit to 270.9 billion baht in 2019."
Siam Commercial Bank 's co-president Apiphan Charoenanusorn says that more than 100,000 clients with over 150 billion baht worth of total loans have requested financial aid to ease their burden after the bank launched the scheme in February.
Last week The central bank has set guidelines for the minimum assistance that financial institutions must offer to debtors to ease their financial burden amid the pandemic, which is effective from April 1st. All lenders, comprising commercial banks, specialised financial institutions, and non-bank and leasing companies, are required to comply with the guidelines covering 6 types of loan product…
Credit cards
Personal and car title loans
Auto and motorcycle loans
Machinery leasing
mortgages
SME – Nanofinance and Microfinance loans
Krungthai Bank data shows that the bank has already provided financial aid to 1,500 customers with combined loans of 30 billion baht, while another 70,000 clients with total loans of 250 billion baht are in the process.
The strongest demand for debt restructuring is seen in the bank's mortgage and personal loans.
At the state-owned Government Savings Bank, President and chief executive, Chatchai Payuhanaveechai says that the GSB has offered a three-month grace period on principal and interest for all debtors who still service debt and miss payment for less than three months as of the end of March.
"The scheme, will run until June 30 and is automatically applied to qualified debtors without any registration requirement, adding that those who do not want to participate in the scheme can honor their debt as usual."
SOURCE: Bangkok Post
Keep in contact with The Thaiger by following our
Facebook page
.