Phuket Gardening -a sticky note for gardeners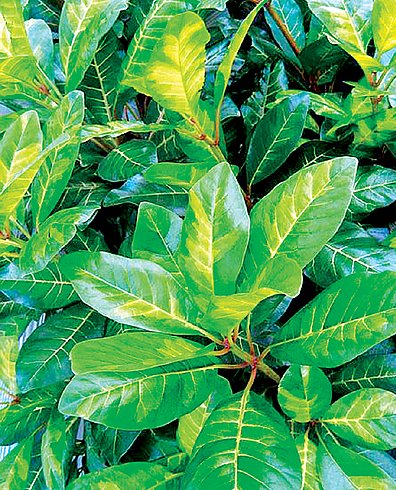 PHUKET: Despite its unfortunate name, pisonia is a most unusual and spectacular plant. It's unusual because it's grown as a garden shrub or small tree entirely for its distinctive foliage, which is sometimes a brilliant light green, but often a luminous golden yellow. It's spectacular because no other shrub has leaves of quite the same hue.
An unlikely member of the bougainvillea family, it occurs widely in tropical regions of the world with most of the species hailing from America. But Pisonia grandis, which can grow into a large tree, is now found on many islands in the Indian and Pacific Oceans where it forms dense thickets.
Perhaps that's why one variety seems to be so at home here in Phuket. There are magnificent examples dotted around the island, mostly in front yards, especially in the Nai Harn and Rawai areas. These are specimens of Pisonia alba, a cultivar known in Thailand as saeng chan, a shrubby tree which produces the most showy and translucent leaves – hence its popular names of 'lettuce tree' or 'moonlight tree'.
The sticky seeds are relatively insignificant. Although they trap insects, apparently they do not absorb or ingest the creatures, unlike the carnivorous pitcher plant I described last week. Interestingly, these seeds account for its other name of 'catchbirdtree', since they supposedly trap birds in their gummy embrace. This may be a fascinating idea, but it's highly improbable. Anyway, in Phuket at least, it produces very few sticky seeds.
Pisonia alba is a tricky shrub to establish since it requires well-drained, sandy, slightly acidic soil. However, once pisonia gets going, it grows rapidly and soon provides a striking contrast to nearby shrubs.
Because it produces such dense foliage, it's particularly effective as a verdant screen next to a lawn. It's readily available here as a container plant in nurseries. It's best situated in a dryish part of the garden where drainage is good, and where it will get plenty of sun.
It will survive as a container plant, but it tends to get leggy and is happier in the open garden. You can propagate from fresh seeds or cuttings. Variegated forms are now being developed, but pisonia remains a shrub that is more or less ignored in books on gardening. I find this to be a strange omission.
On a side note, the story continues on Lavender – the subject of my last article. You may recall that a reader asked if Lavender could be grown in Phuket, to which my answer was a resounding "no". Just recently, one of our readers kindly pointed out the fact that Lavender is being grown at the Royal Agricultural Station on Doi Ang Khang in Chiang Mai.
Actually, lavender potpourri is being sold under the Doi Khan brand, and lavender water (eau de toilette) will be marketed soon. Of course, the growing site is higher and much cooler than Phuket. But at least it is being given a run here in Thailand, as many other subtropical plants should be.
After all, you never know until you try.
Phuket gardening tip of the week
Recently we discussed how to create areas of shade in your pristine garden. Trees such as golden cane palms and sturdy evergreen shrubs grow so rapidly they can provide pools of shade quicker than you ever believed possible. My garden, all of three years old, now has more shady than sunny spots.
No problem. The intensity of the Phuket sun is such that none of the tropical plants object to living in partial or filtered shade – what the Italians poetically call chiaroscuro. So out and out sun-seekers, including the popular ixoras, cacti, euphorbias, durantas, acalyphas, adeniums, and allamandas, will do equally well in semi-shade, so long as their root systems are in well-drained soil.
On the other hand, all of those rainforest understory plants, such as bromeliads, aglaonemas, dieffenbachias, philodendrons, anthuriums and indeed most twining climbers, will appreciate the newly secluded parts of the garden.
Phuket Gardening is Phuket Gazette columnist Patrick Campbell's feature of all things flora.
If you have a garden that you would like featured on this page, please email Patrick by clicking here.
Keep checking our online Phuket Lifestyle pages for regular gardening features and tips.
— Patrick Campbell
'Fast and Furious 9' to be partly filmed in southern Thailand, including Phuket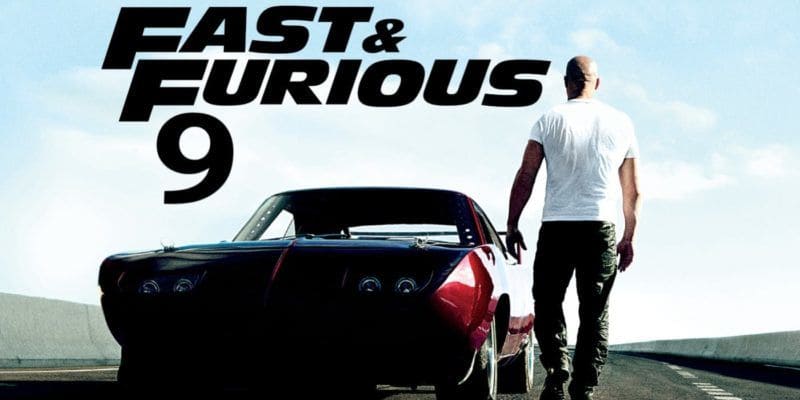 The latest sequel of the 'Fast and Furious' movie franchise will partly be filmed in Phuket, Phang Nga, Krabi and Surat Thani next month.
Yesterday Piya Petonji, the film's production manager, met with Krabi Governor M.L. Kitibadee Prawit at the Krabi City Hall before the cast arrives and filming begins.
The filming will be from July 1-27 in locations around Phuket, Phang Nga, Krabi and Surat Thani. It is estimated the production will bring a 340 million baht benefit to Thailand and the local film industry.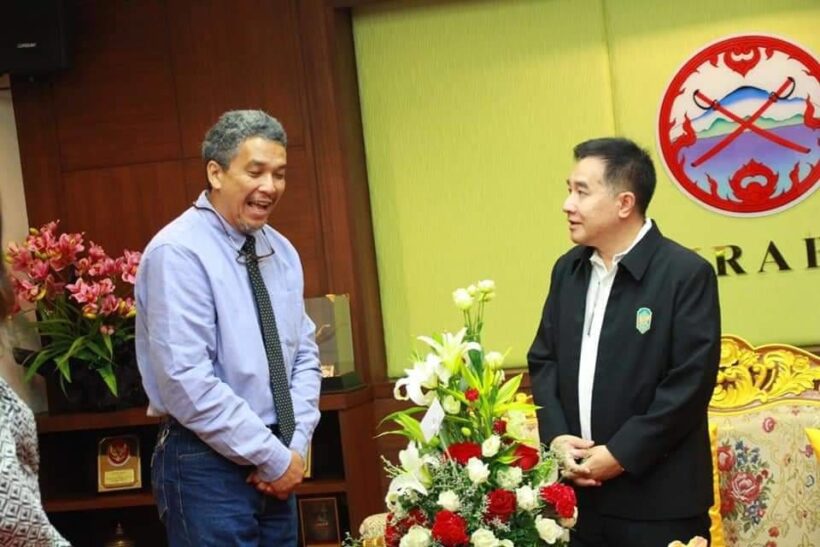 The Krabi Governor says this is a good opportunity for Thailand to present its beautiful nature, culture and history to the world through the film. There has been no announcement of when filming may be taking place around Phuket's roads.
The Thaiger recommends the plot of the film as a race between a visa-run passenger van and a Chinese Tour Bus to the Malaysian border, with a feature muay thai face-off on Maya Bay beach between Vin Diesel and Leonardo DiCaprio (though the 45 year old might have to get some training in before returning to 'The Beach').
Here's our Top Ten movies made around Phuket and Thailand.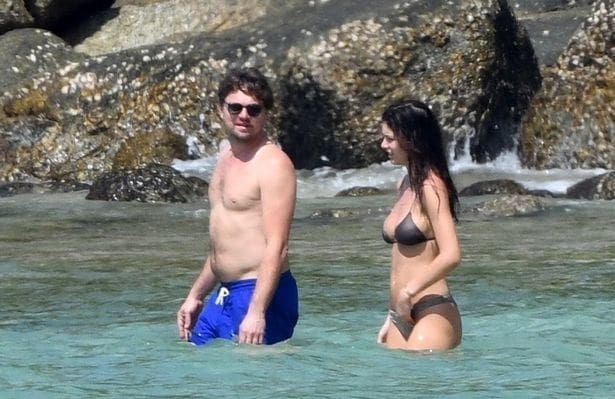 Leonardo in Phuket last year during a quick break
From 'Sawadee' to 'Pad Thai'. Who was Phibun?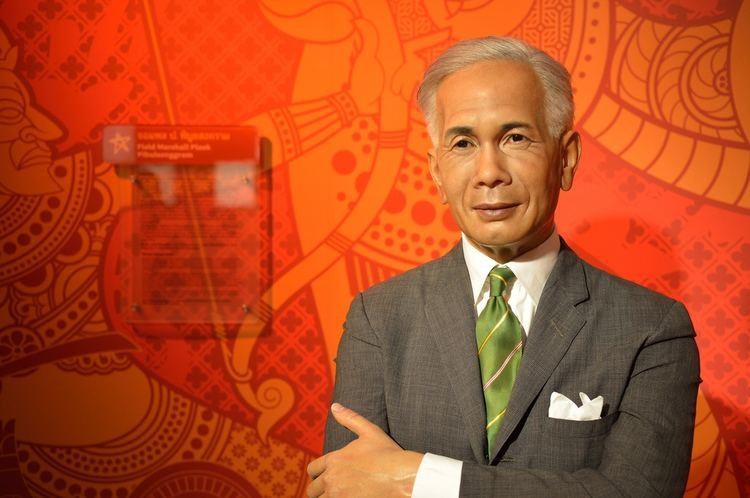 by Dan Brook
Thai culture is ancient and one can even see evidence of its beautiful bronze-age civilisation in Ban Chiang, near Udon Thani in Isaan, Thailand's lesser-visited north-east region.
But not everything in Thai culture is quite so old. In fact, some major things closely associated with Thailand are relatively recent — and all of them are related to Field Marshal Plaek Phibunsongkhram.
Phibun – as he is often called in the West, though he is better known as Chomphon Por in Thailand — was one of the leaders of the coup that overthrew the absolute monarchy in 1932, creating the constitutional monarchy that Thailand has had since. He also exerted more state control over the economy through nationalisation.
Culturally, however, Phibun may have had even more influence. As Thailand's longest serving prime minister, he supported fascism (though he later de-emphasised this and embraced a form of democracy), extreme nationalism, and a cult of personality focused on himself. His photos were ubiquitous and his quotes were regularly in the newspapers. He mandated that Thais salute the flag, know the national anthem, and speak Thai.
Phibun changed the country's name from Siam to Thailand in 1939, changed the new year from the traditional Thai one on April 13 to the European Gregorian one on January 1, and codified, promoted, and possibly created Thailand's signature eponymous dish, pad thai, by adapting a Chinese noodle dish. His law requiring Thais to wear hats in public, however, clearly did not endure.
Shortly after he simplified the Thai script, Phibun adopted the word sawadee (from svasti, the Sanskrit word for blessing or wellbeing) from a Chulalongkorn University professor and made it the "official" Thai greeting, starting in 1943, still commonly used.
Any one of these changes is huge. Combined, Phibun helped create modern Thai culture as we know it!
Dan Brook, Ph.D. teaches sociology at San Jose State University, from where he organises the annual Hands on Thailand (HoT) program. Dan has free ebooks on Smashwords.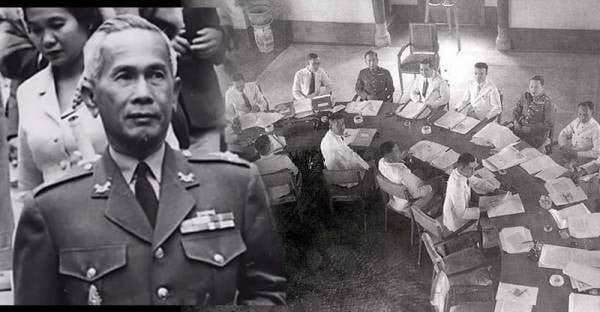 Toon's running again, pounding the pavement for Thailand's hospitals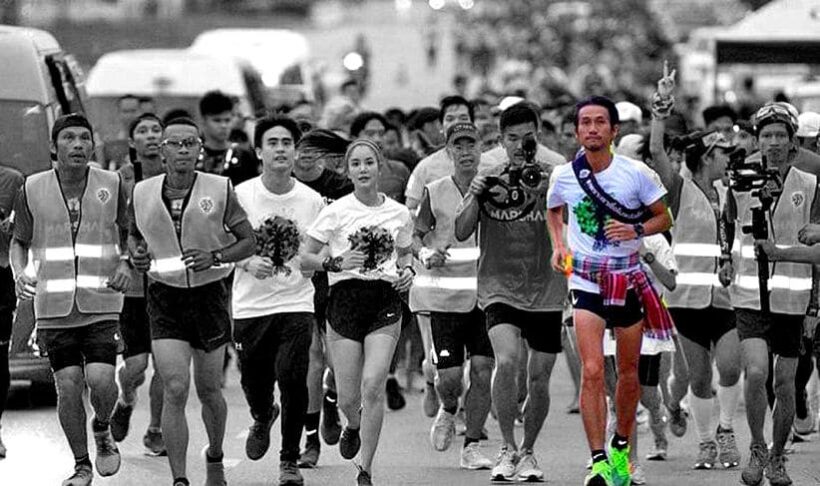 PHOTO: Kao Kon La Kao Foundation
Artiwara "Toon" Kongmalai has started his latest series of charity runs, kicking off in north-eastern Nong Khai province to raise funds for small hospitals to help them buy much-needed equipment.
Artiwara and his entourage started at 5am under the title of "Kao Kon La Kao – Kao Tor Pai Duay Palang Lek Lek – Isaan" (One Step Each by Each Person – Move On With Small Force – Northeast).
Artiwara led the first lap of the run for 10 kilometres before handing over the task to another actor. During the first hour of the run, donations worth of 15 million baht poured in, according to the Kao Kon La Kao Foundation Facebook page.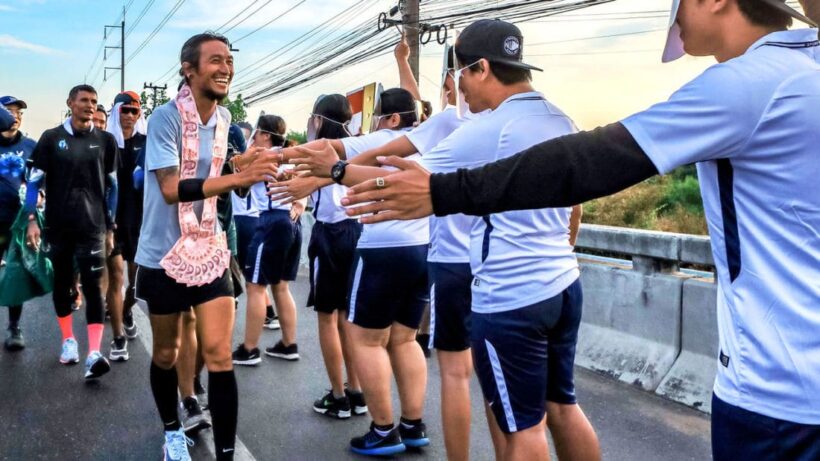 The first run of the Isaan charity run series aims to raise funds for eight hospitals in the region.
Toon became a national hero following the huge success of his epic 2017 charity run "Kao", which took him and other participants all the way from Thailand's southernmost to northernmost tips.
By the conclusion of that drama-filled effort, Toon had not only raised more than 1 billion baht for hospitals in need, but also catapulted Toon to 'national hero' status. That run has even become the subject of a Netflix documentary film (highly recommended viewing. It's called "2,215", referring to the number of kilometres he ran during the epic fund-raising journey).
Toon's 'Kao' project raised more than 1.6 billion baht in total for hospitals between 2016 and 2018. On May 8 this year, the project officially evolved into the Kao Kon La Kao Foundation. The Thaiger will continue to follow the progress of the new fund-raising journey.