Phuket Lifestyle – Book reviews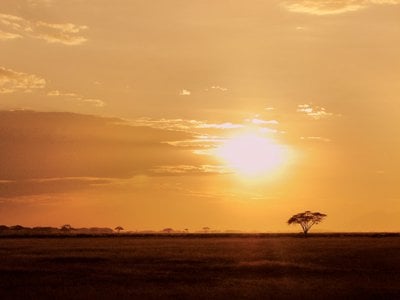 PHUKET: In 2001, Alexandra Fuller wrote the best memoir of the decade: Don't Let's Go to the Dogs Tonight. This was a funny, tender, brutal, harrowing, lyrical account of her childhood growing up on a farm in Rhodesia on the border of Mozambique in the middle of a war between white farmers and black insurgents. She followed this with a darker book about the white veterans of that war, Scribbling the Cat.
A decade after her astonishing debut, she is back with a rollicking book about her mother, 'Nicola Fuller of Central Africa', who is a bred-to-the-bone white African, and who thoroughly despised her daughter's memoir, referring to it as "That awful book".
In Cocktail Hour Under the Tree of Forgetfulness (The Penguin Press, New York, 2011, pp235), the author goes back to her mother's bloody and batty Scottish ancestors and to her glorious childhood in colonial Kenya, complete with horse races, polo games, costume balls and hunts with riding to hounds. The cover photo dates back to 1946 and shows a blond two-year-old Nicola Fuller hand-in-hand with her best friend, Stephen Foster, a baby chimpanzee wearing a matching blue top. They had tea parties together and took turns on the chimp's tricycle. Many years later, her daughter asked her if she were not afraid of the chimp biting her.
"Mum gives me a look as if I have just called Winnie-the-Pooh a pedophile. 'Stephen? Bite me? Not at all, we were best friends. He was a very, very nice, very civilized chimpanzee.'"
She had a charmed young adulthood too. Married at 19 to Tim Fuller, a recently arrived English jack-of-all-trades who had bounced from jobs in Canada to Montserrat in Spain to Barbados.She set up house in a beautiful sprawling bungalow and won a shelf full of jumping trophies with her thoroughbred champion 'Violet'. Later the horse would die a horrible death when another horse drove her into a barbed wire fence.
This was also the time when the Mau Mau rebels were agitating for independence from Britain. The uprising, which began in 1952, spelled the end of an idyllic life.
"Kenya, in Mum's telling, was a land of such sepia loveliness, such fecundity, such fulfillment that it was worth dying for if you were white. (If you were black and you wanted to die for Kenya, that was another matter altogether. Then you were an 'unpleasant, uppity Kikuyu anarchist'). Mum made it clear that leaving Kenya was one of the great shocks of her life. 'I never thought I would leave,' she says. 'I had such a magical childhood, filled with such magical people.'"
So the couple settled in Rhodesia, just in time for another uprising of independence. This period is covered in Alexandra Fuller's great memoir and it's really necessary to read this if one is to derive maximum pleasure from this sequel.
The author went on to marry an American and settle in Wyoming. Her parents lived in Malawi for a year and then moved to Zambia to set up a fish farm and a banana plantation. They are still there today.
"People often ask me why my parents haven't left Africa. Simply put, they have been possessed by this land. Land is Mum's love affair and Dad's religion."
Mum paid a steep price. Three of her five children died in Africa and she was thrown into such deep depressions that she was hospitalized for catatonia. But she always bounced back. Africa was both the disease and the cure: "We longed for the warmth and the freedom, the real open spaces, the wild animals, the sky at night."
Mum is the star throughout. She loves drinking, dancing, dogs and horses. She is quirky, prickly, headstrong, and full of wild energy. Her two daughters often find her exasperating, but delight in swapping stories about her. The results are hilarious set pieces about their wildly eccentric childhood, and yet another 'awful book'.
Last year we introduced you to The Backlash: Right-Wing Radicals, High-Def Hucksters and Paranoid Politics in the Age of Obama. This is a thoroughly researched, informative and intriguing book about the Tea Party's emergence, written by Pulitzer Prize-winning reporter, and Media Matters for America senior fellow, Will Bunch.
The Backlash was just released in paperback and is now available online.
In The Backlash, Bunch examines the political conditions, personalities, right-wing machinery and media activity that shaped the Tea Party. Indeed, during the past few years Media Matters has demonstrated that the commercial news media – most notoriously Fox News – had a significant role in fueling and sustaining the Tea Party. But now, a year after The Backlash was released, some parts of the landscape have changed.
Thanks in part to your efforts, one of the Tea Party's loudest cheerleaders, Glenn Beck, no longer has a national TV platform to promote the Tea Party. Further, in a recent interview with Newsweek, Fox News executives reportedly admitted that the network took a sharp turn to the right during a period overlapping with the Tea Party's growth. Yet, The Backlash's insights remain valuable, especially since its central arguments have withstood the test of hindsight
The Backlash is the definitive book for anyone who wants to understand what the Tea Party is really all about and how the media helped cultivate it.
Celebrated St. Louis writer Trey Dowell takes you through the smoke and fire of a hit gone bad in Ballistic, a pulse-pounding short story now available through Untreed Reads.
Murder can be an act of rage, but it can also be a job. When professional-killer Danny prepares an unreliable accountant for his final audit he realizes this is no normal day at the office.
Trapped in a run-down hotel with a hysterical mark and a growing realization of how badly he's screwed up, Danny has two .45s and his wits to see him through. Facing multiple killers he has to move fast and shoot faster. Worse, the leader of the hit squad – the legend who trained him – lies somewhere in the depths of the hotel…waiting. A short work of crime fiction from their Fingerprints line.
Trey has won Grand Prize and Honorable Mention honors several times, including both Writer's Digest's Annual Writing Competition and their Popular Fiction Awards.
Originally published in 1994, Barbara Metzger's award-nominated Regency Romance is now available as an eBook. An Angel for the Earl follows on the heels of the recently re-released House of Cards Trilogy and is among ten backlist titles soon to be released by Untreed Reads.
Lucinda's life was tragically cut short in a most scandalous manner, and her only means of entering Heaven lies in saving Lord Stanford from Hell. Perhaps while guiding the notorious rake onto a virtuous path, she can show him how true love will save his immortal soul…
Barbara Metzger is the author of over three dozen books and a dozen novellas. She has also been an editor, a proofreader, a greeting card verse-writer and an artist. When not painting, writing romances or reading them, she volunteers at the local library, gardens and goes beachcombing and 'yard-saling'.
Her novels, mostly set in Regency-era England, have won numerous awards, including the Romance Writers of America RITA, the National Reader's Choice Award and the Madcap award for humor in romance writing. In addition, Barbara has won two Career Achievement Awards from Romantic Times Magazine.
Works by Untreed Reads represent a variety of electronic formats, including ePub, the new industry standard. Titles like An Angel for the Earl are downloadable to computers, mobile devices, and dedicated ebook readers, including the iPad, nook and Kindle. You can purchase the titles through UntreedReads.com and everywhere ebooks are sold, including Amazon and Asia Bo
— James Eckardt
Paris Airshow overshadowed by Boeing's woes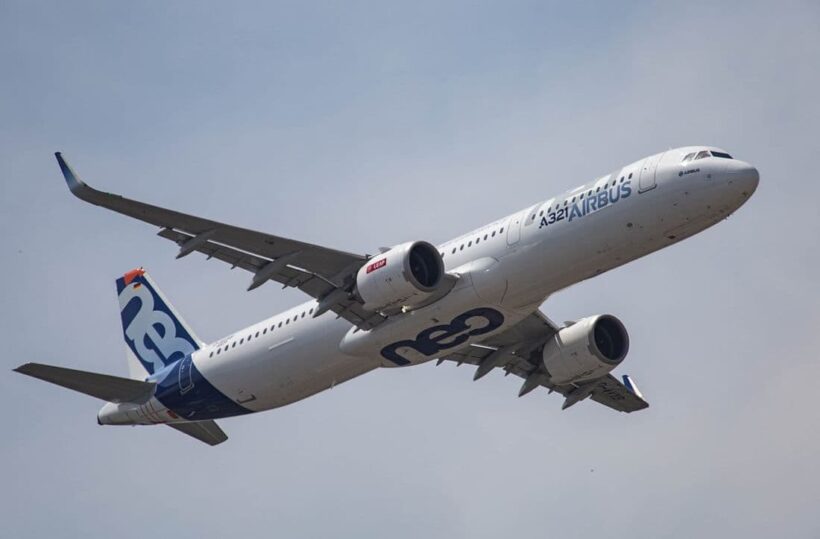 PHOTO: The new, single-aisle Airbus A321NeoXLR, extra-long-range version
Boeing suffered more setbacks whilst Airbus launched an update to their single-aisle line up. Day one at the Paris Airshow.
Boeing's latest creation the 777X will have to wait for General Electric's specially-constructed new jets to arrive following another delay in testing.
The long delay is a blow to Boeing, already struggling to cope with the crisis in its single-aisle 737 MAX jet program. It will likely postpone the new 777's entry into service, planned for the middle of next year, and will hit both Boeing's airline customers and the downstream supply chain.
GE Aviation say they've found unexpected wear in a component for the new GE9X engine it is making for Boeing's latest version of the 777, the world's largest twin-engined jet, forcing a delay of several months while it redesigns and tests the part.
Boeing commercial airplanes boss Kevin McAllister told Reuters it was premature to predict any delays to the 777X program. The planemaker says they're still targeting a maiden flight this year and entry into service the next.
This year's Paris Airshow, usually a slug-fest between the US and European plane manufacturers, is being over-shadowed this year by the problems the US Seattle-based company is facing, on many fronts.
Meanwhile, Airbus has used the show to launch a long-range version of its A321neo jet, which will allow airlines to carve out new routes with smaller planes.
The Airbus chief salesman Christian Scherer says the new single-aisle A321 variant will be able to economically fly "from north-eastern Asia into south Asia, from the Middle East to Bali or from Japan deep into Australia, and so on".
The new A321 variant is a direct competitor to the troubled Boeing 737 make-over, the MAX 8 & 9 series, which has become embroiled in controversy since the crash of two of the new planes, in October last year and March this year. The model remains grounded around the world as airlines moot cancellations of orders and court cases are being mounted by families of the dead passengers from the two disasters.
Sources at the Paris Airshow says Airbus was trying to assemble close to 200 orders or conversions to the new A321 model as it chases deals with carriers including American Airlines, JetBlue, Cebu Air and Frontier Airlines owner Indigo Partners.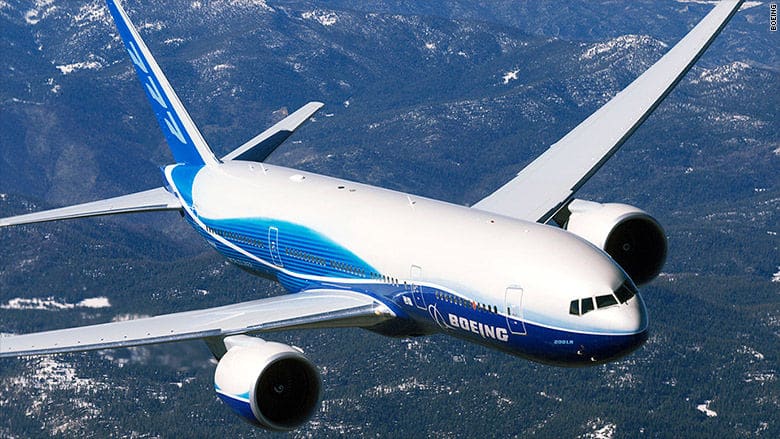 The new Boeing 777X model is facing further delays with an announcement that GE have to do further testing of the jet's new engines.
Chinese move their purchase power away from Bangkok condo market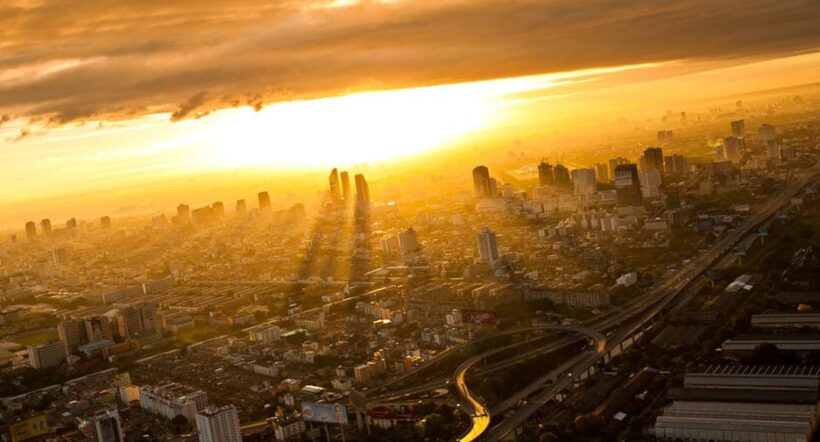 Chinese condo buyers are veering their purchase power away from the Bangkok property market citing the strong Thai currency, overpricing and a supply glut.
2015 – 5.8 Yuan to the Thai Baht
2019 – 4.4 Yuan to the Thai Baht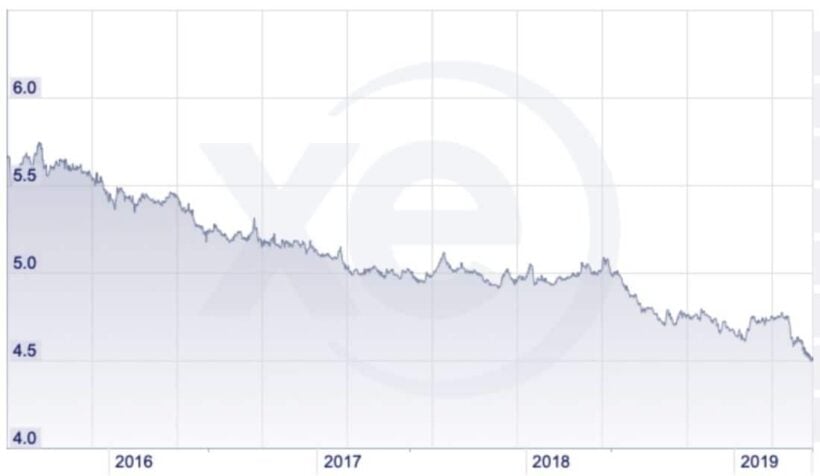 The rise of the baht and the weakening of the Chinese Yuan over the past four years, have culminated in a 25% softening in Chinese investment power in the Thai property market (chart from xe.com)
Property consultants say that Chinese buyers are now containing their investment risk by buying into the lower-end 2-6 million baht condo market instead of the 5-10 million baht condos they were previously purchasing.
At the same time the annual returns for Bangkok condominiums is reported to have dropped from 6-7% five years ago to only 3-4% in some locations in the current market.
Speaking to the Bangkok Post, Simon Lee, President of property brokerage Angel Real Estate Consultancy, says overall sales volume of Bangkok condos bought by Chinese buyers will shrink by half in 2019.
He also notes that the current Thai government crackdown on investors renting out condos on daily or weekly leases, has scared a lot of new investment into the sector away  as the 'law' appears to be applied in a haphazard manner.
The Chinese investors are also expressing disappointment when they buy into a development at one cost, only to find that locals pick up the balance of the stock at a lower price as the developers clears the stock.
Bangkok's soaring land prices, which should see the value of condos rise, is being balanced out with the sheer glut of stock available, pushing down values. Rental returns are also being pushed down by the volume of stock available to the rental market.
SOURCE: Bangkok Post
Here's another report about signs of weakness emerging in the Bangkok condo market from The Thaiger.
'Fast and Furious 9' to be partly filmed in southern Thailand, including Phuket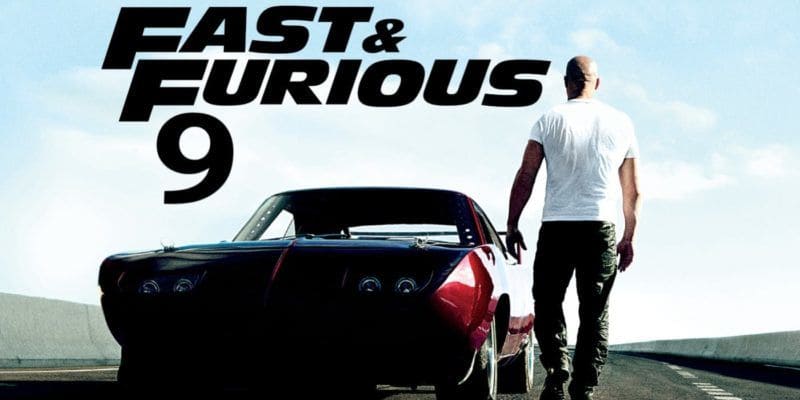 The latest sequel of the 'Fast and Furious' movie franchise will partly be filmed in Phuket, Phang Nga, Krabi and Surat Thani next month.
Yesterday Piya Petonji, the film's production manager, met with Krabi Governor M.L. Kitibadee Prawit at the Krabi City Hall before the cast arrives and filming begins.
The filming will be from July 1-27 in locations around Phuket, Phang Nga, Krabi and Surat Thani. It is estimated the production will bring a 340 million baht benefit to Thailand and the local film industry.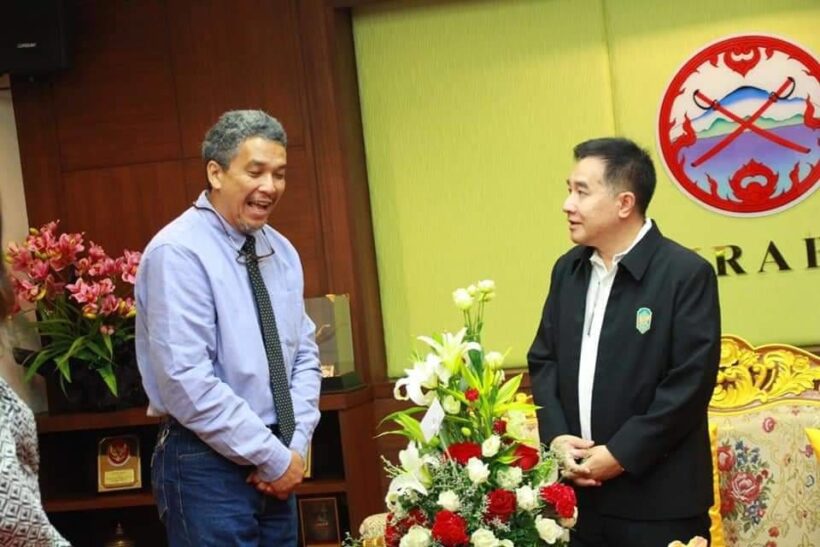 The Krabi Governor says this is a good opportunity for Thailand to present its beautiful nature, culture and history to the world through the film. There has been no announcement of when filming may be taking place around Phuket's roads.
The Thaiger recommends the plot of the film as a race between a visa-run passenger van and a Chinese Tour Bus to the Malaysian border, with a feature muay thai face-off on Maya Bay beach between Vin Diesel and Leonardo DiCaprio (though the 45 year old might have to get some training in before returning to 'The Beach').
Here's our Top Ten movies made around Phuket and Thailand.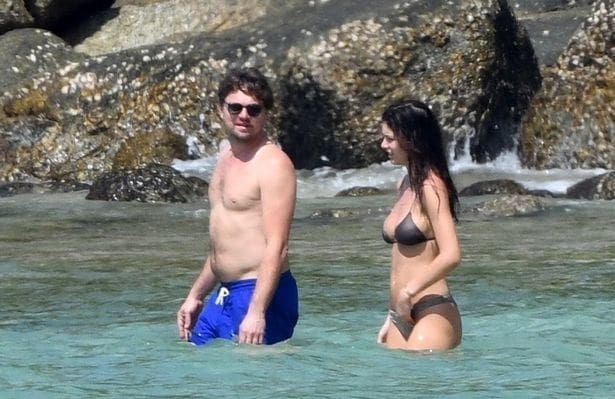 Leonardo in Phuket last year during a quick break