Phuket Explore: Blazing saddles – Capering "round the cape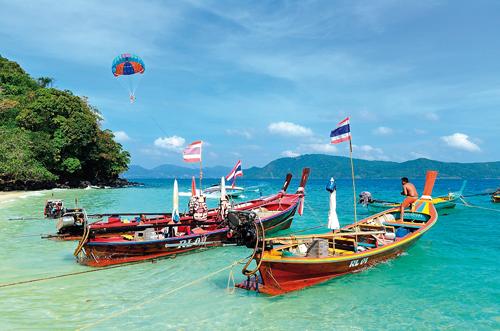 PHUKET: Seeking quieter backwaters where the cycling is relaxed and relatively traffic-free, the locals laid-back and the scenery dramatic, is a challenging task these days in Phuket. However, one corner in the island's southeast certainly ticks all these boxes with the added bonus of offering one of the island's cleanest, most beguiling swimming beaches.

Last week I took a trip around Cape Panwa on one of our blessedly cooler "green season" Sundays and discovered the abundant pleasures of cruising through this quieter corner of the island and meeting a few of the local eccentrics who choose to hang their hats there.

Cape Panwa, as its name suggests, is a peninsular jutting out into the Andaman Sea from the main island of Phuket. Just south of Phuket Town, the cape commands spectacular west-facing views across Phang Nga Bay. The access to the ride around Cape Panwa itself is not particularly attractive, but once you leave behind the traffic, bric-a-brac shops and houses of the approach roads, you will immediately start to enjoy this peaceful sanctuary.

Highway 4023 is the main road running parallel to the east coast of the Cape. It is wide and undulating and carries more traffic than the smaller road which snakes down the peninsula's west coast. The 4023 becomes the 4129 at the Ban Ao Makham-Laen Panwa Muslim Cemetery then climbs over a couple of hills and runs down to the southern tip of the Cape. Here you'll find the Phuket Aquarium which is well worth visiting, and there are a couple of nice waterfront restaurants in which to break your ride for a drink while you watch the world drift by.

You can make a circuit of the ride by cutting through from the main east coast onto the smaller west coast road at the signs for "Cloud 19 and Khao Khad Lookout" where you can get some terrific views across Chalong Bay towards the Big Buddha, who sits serenely atop the Nakkerd Hill. This little road winds through abundant groves of trees and vegetation and also offers a number of good, leg-pumping climbs followed by breathtaking descents into such treasures as Ao Yon Beach.

As the actual circuit around Cape Panwa is only about 13 kilometers long, many riders make a few loops to give them the work out they are seeking, which of course they get from several ascents on the steep west coast road. If you are really fit, you can cycle up to the stunning Khao Khad Lookout which is well sign-posted off both the west and east coast roads, a climb that's guaranteed to get your adrenalin pumping!

Talking of adrenaline, the quietude of Cape Panwa seems to attract a breed of eccentric resident whose very lifestyle involves a veritable symphony of terror-inducing activities.

Take my friend Ian Jamieson, who lives in a beautiful little cottage on the steep hillside overlooking Ao Yon Beach. Ian came to Phuket many years ago to open the island's first Bungee Jump, having spent a lifetime risking body and soul as a stuntman jumping off huge towers into piles of cardboard or over a row of as many as five single-decker buses on his motorbike.

Below Ian on this same hillside lives the famous Finnish Birdman Jari Kuosma, inventor of the modern commercial wing-suit who has over 5,000 jumps to his credit. Further down the hill lives legendary base-jumper Jani Makinen who was honored after the 2004 tsunami for his extreme bravery in helping save dozens of people. Finally, you can often see one of the world's free-diving champions Paul Bettard holding his breath for endless periods off the beautiful sands of Ao Yon amidst the flotilla of marine craft lulling at anchor.

All these alarming acolytes of adrenalin ended up on this tranquil hillside, with its stunning views and beach, quite independently and by coincidence. I can't help but think that it's the beautiful quiet anodyne to their regular life's activities that this blessed spot provides that must have attracted them all.

My own Sunday ride took me to Ian Jamieson's house at the top of the hill by about noon and after a cold drink and a chat, we decided we would swim south across Ao Yon Bay to the rustic grass-roofed restaurant and bar "The Ship Inn" for lunch. Ian donned gigantic fins for this escapade as he is in training for his next death-defying caper which will involve a motorbike jump over a helicopter gunship with its huge 17-foot rotors flailing. Why an otherwise serene and centered 61-year-old would want to do such a thing is beyond me… but then some people look at me as though I am mad when I tell them I enjoy cycling around Phuket!

We swam the kilometer or so around the headland to the south of Ian's cottage to "The Ship Inn" and there replenished ourselves with fried rice and watermelon juice while looking out on the peace and tranquility of this amazing Phuket hideaway. Sail boats bobbed at anchor, children fossicked in the sand looking for crabs and two long-legged girls in red bikinis sauntered by. It felt a million miles away from the hassles of daily Phuket life and we can only hope that it stays that way for many more "capers around the cape".


— Baz Daniels
Keep in contact with The Thaiger by following our
Facebook page
.
Grieving husband on a mission to take his wife's ashes to all the places she longed to see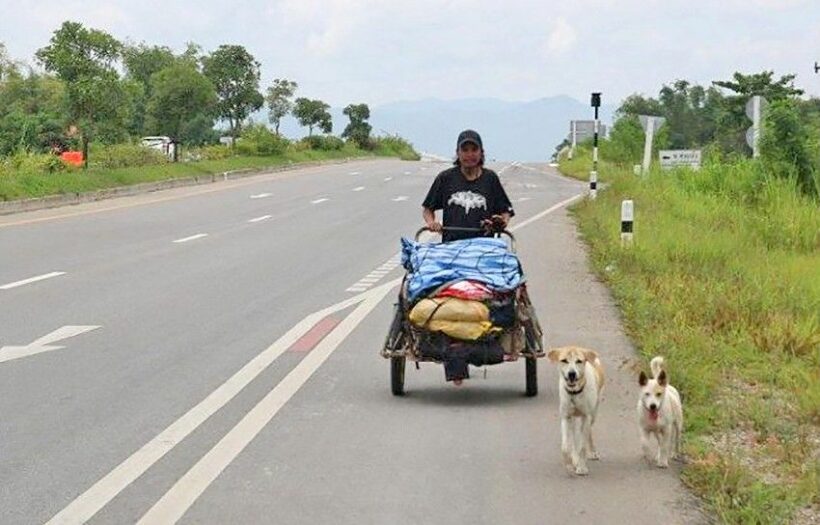 Every day, Sakchai Suphanthamat can be seen pushing his cart along the highway, in the company of three dogs, two of whom he has picked up along the way.
Sakchai carries his wife's ashes, on a pilgrimage to take her to all the places she longed to see while she was alive.
The Bangkok Post reports that the bereaved man started his journey three years ago. He left from Trang, the province where he married his wife, who died of tetanus in 2016.
She had always wanted to see Doi Inthanon in Chiang Mai, Thailand's tallest mountain, and so Sakchai decided to head there first. The journey of more than 1,500 kilometres took him over a year.
Sakchai, 40 years old and from Udon Thani, says his wife had also wanted to see the sea in Trat, south-east Thailand, and he decided to take her ashes there too.
The Bangkok Post reports that Sakchai has been left heartbroken. He says being left with nothing to look forward to after his wife's passing led to the decision to embark on this epic journey with her ashes.
"I am determined to take her bones around the country. She liked the sea and wanted to stay close to it. She used to tell me that she wanted to visit the sea in Trat province in the East. During my journey I stop every three kilometres or so, so the dogs can have a rest."
Sakchai and the dogs sleep under mosquito nets at night and local people who've heard about his journey bring food for him and the dogs. As Sakchai sleeps, his wife's ashes are always by his side.
"I still love her and have vivid memories of our time together, even though she left me three years and four days ago.''
See previous story HERE
SOURCE: bangkokpost.com
Keep in contact with The Thaiger by following our
Facebook page
.
Out of 37 countries, Thailand has the worst pension system, says Bloomberg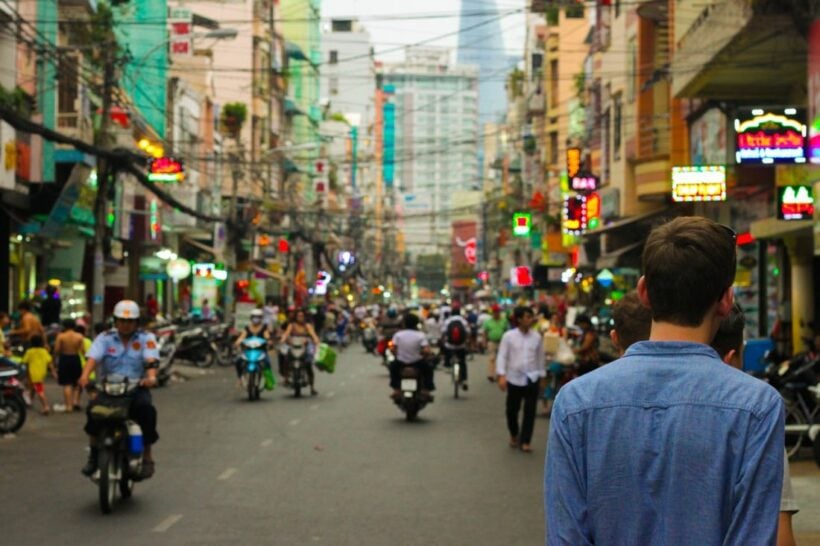 Thai Residents reports that on Sunday, Bloomberg published an article on the world's best pension systems, using information gathered from the 2019 Melbourne Mercer Global Pensions Index.
The survey looked at the pension systems of 37 countries with metrics including employee rights, savings, the number of homeowners, growth of assets, and growth of the economy. The purpose of the analysis was to determine what was needed to improve state pension systems and to gauge the level of confidence citizens had in their state pension system.
The Netherlands and Denmark were found to have the world's best state pensions, with Australia, Finland, Sweden, Norway, Singapore, New Zealand, Canada, and Chile next. Out of all 37 countries, Thailand finished last, with what the report described as an extremely ineffective and ambiguous system.
"Thailand was in the bottom slot and should introduce a minimum level of mandatory retirement savings and increase support for the poorest."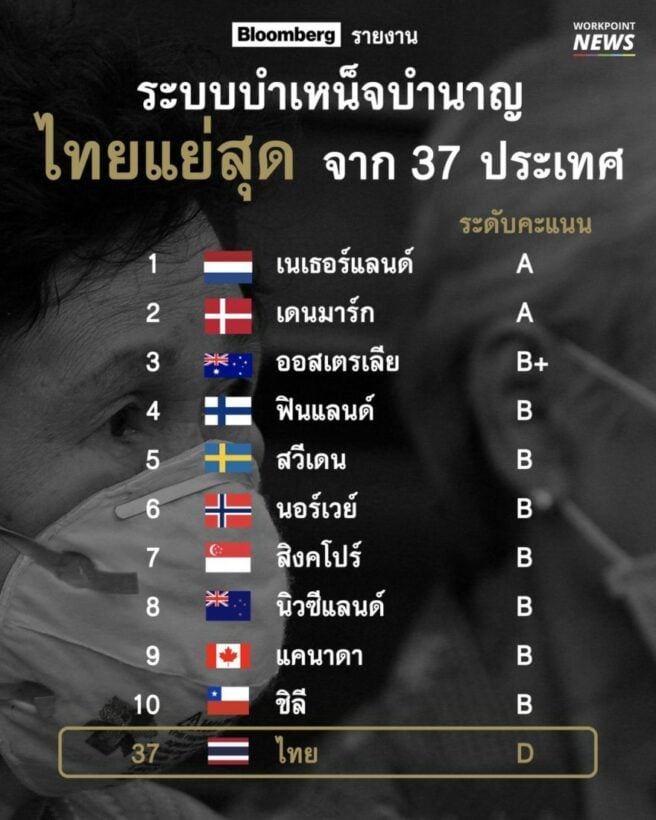 Photo: WorkpointNews
Thai Residents states that only those employed within the government system in Thailand are eligible for a pension based on salary. For most Thai citizens, pension amounts vary from 600 baht to 1,000 baht a month, depending on the recipient's age.
A report carried out by The Securities and Exchange Commission (SEC) advises Thai citizens to have at least 4 million baht saved by the time they retire, but Thai Residents reports that 60% of Thai retirees have less than 1 million baht in savings, with one in three citizens who have reached retirement age are forced to continue working in order to survive.
SOURCE: thairesidents.com
Keep in contact with The Thaiger by following our
Facebook page
.
Tax on salt content being considered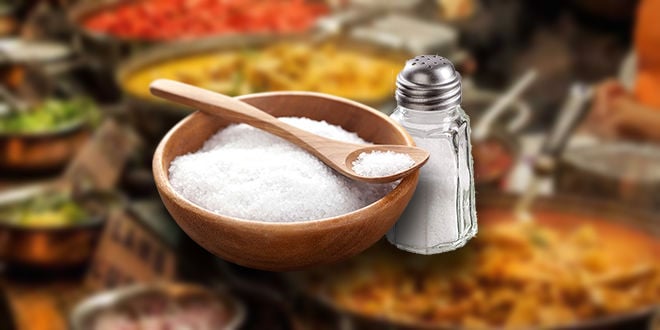 The Excise Department is considering imposing a tax on the salt content of food to encourage food producers to reduce the sodium content of snacks, instant noodles and seasoning cubes.
The director of the Office of Tax Planning said that the department is discussing a limit on the amount of sodium food can contain, in line with the standard set by the World Health Organization (WHO), which is 2,000 milligrams of salt per day.
In reality, Thai people consume an average of 1,000 milligrams per meal, making their daily intake well above WHO guidelines, according to the director.
He said any tax imposed would be at a level which would encourage food producers to reduce the sodium in their processed food without being punitive, adding that the proposal isn't intended to generate more tax revenue, but to help protect the health of consumers. Excessive sodium in the diet can lead to high blood pressure and kidney disease.
Fish sauce, soy sauce and salt would not be taxed.
SOURCE: thaipbsworld.com
Keep in contact with The Thaiger by following our
Facebook page
.