Phuket Lifestyle: Blazing Saddles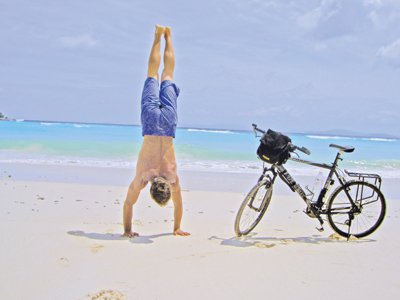 PHUKET: THE thought of cycling around Phuket probably enters most people's minds about as frequently as wondering what it would be like to thrust a live cobra down the front of their underwear.

However, cycling around Phuket is undoubtedly growing in popularity, despite the obvious challenges associated with the endeavor.

On most days in the early dawn mist you'll see phalanxes of Lycra-clad figures blithely darting in and out of the traffic, ascending vertiginous inclines, or chilling at roadside cafes.

The resurgence of cycling is a global phenomenon of which Phuket is a part, despite the fact that in all fairness it cannot be said that Phuket is particularly "cyclist-friendly".

There are three key challenges the budding pedal-file must meet, whether you're a road bike enthusiast, or a mountain biker. It's hot, hilly and often hair-raising!

Ambient temperature need not be a deterrent to enjoyable cycling if a few basic rules are observed. Clearly early morning and late afternoons are the best times to be "on yer bike". It's cooler, and at 6am there's a lot less traffic to dodge. In addition, at dawn and dusk the light is more beautiful, and that wonderful aspect of cycling that seems to closely unite you with the environment you're gliding through, is all the more intense.

When out pedaling, drink lots of water, much more than you think you'll need and sip it frequently, as your body can't actually absorb a huge deluge all at once. After riding there's nothing wrong with a couple of icy beers or a cola to replace the sugars you've used up and the minerals that sweating removes from your system.

Remember, even when it's 30 degrees in Phuket, by cycling you are essentially in a 20 kilometer-an-hour wind if that's your average speed, and the free flow of air over your skin cools you down and facilitates sweating. A sort of movable detox!

Over time, this column will introduce you to a whole range of fairly flat rides, but it's an undeniable fact that there are hills aplenty around Phuket and some of them are very intimidating. However, as your fitness grows, climbing and conquering Phuket's hills becomes an enjoyable challenge.

One morning you'll find yourself saying, "I wonder what it would be like to cycle up and have a chat with the Big Buddha." Then you'll realize that your moment of pedaling enlightenment has arrived.

Like all sports, start off slowly only doing what your current fitness level will comfortably allow. You'll be amazed how quickly your fitness builds with regular riding. Then it's a case of, "Hills?… I laugh in the face of hills!"

Hair-raising is certainly a fair description of many cyclists' reaction to dealing with marauding traffic, mangy dogs, potholes, broken glass and overloaded noodles carts coming at you with no lights on the wrong side of the road. The main arteries of Phuket are a raw Darwinian struggle for survival in which you, dear cyclist, are the lowest man in the brutal hierarchy of "Might is Right."

You MUST cycle with the utmost care and attention at all times, looking every which way at every moment.

Always wear your crash hat and riding after dark cannot be recommended.

However, this column will take you to the many pleasant backwaters of Phuket, where riding is quiet and enjoyable, and you can delight in just being on a bike, in the fresh air, riding slowly along savoring the delights of our tropical island and discovering myriad quiet corners you never knew existed.

In the next column join Bicycling Baz for a classic Phuket ride… down to the lake at Nai Harn and along and around that delightful southern-most beach.
— Phuket Gazette / Baz Daniels
Statesman, influencer and pacifier – reflections on the death of "General Prem"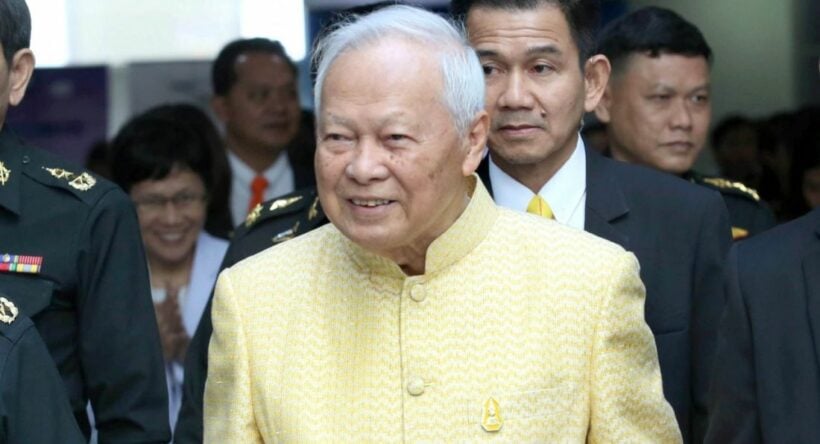 "It will be a long time for another person with the charisma and respect that Prem enjoyed to rise, if Prem did not appoint his successor."
by Jintana Panyaarvudh
Academics believe the death of statesman and former PM Prem Tinsulanonda could bring about a new and more open political era – a shift away from "Thai-style" democracy and military domination.
Prem, one of the country's most influential political figures for more than four decades. He served as Army commander, PM and adviser to the Royal Palace. General Prem died at the age of 98 yesterday morning.
After the Thammasat University massacre on October 6, 1976, Prem became a central "political influencer" and as one of the founders of "semi-democracy" in Thai politics, which has continued until current times as "Thai-style" democracy, Stithorn Thananithichot, a political scientist from King Prajadhipok's Institute said.
Although during some periods, Thai politics was a true democracy, it has reverted to a "backward democracy", especially with the current Constitution, he said.
Without contesting a general election or joining a political party, Prem held the PM's post with the backing of political parties from 1980 to 1988.
Prem left politics and later was appointed a privy councillor and a statesman in 1988 but his charisma and influence continued over Thai politics.
"He was a symbol. You can see why every prime minister and Armed Forces commander had to pay their respects to him on special occasions," he added.
Stithorn referred to then-premier Thaksin Shinwatra, whose party Thai Rak Thai had won a majority of 375 MP seats in the 2005 election, deciding to dissolve the House in 2006 after a meeting with Prem. At that time, Thaksin was under siege from yellow-shirt protesters.
In his view, Prem was the person who served as the bridge or balance between the conservatives or the establishment and liberal democracy.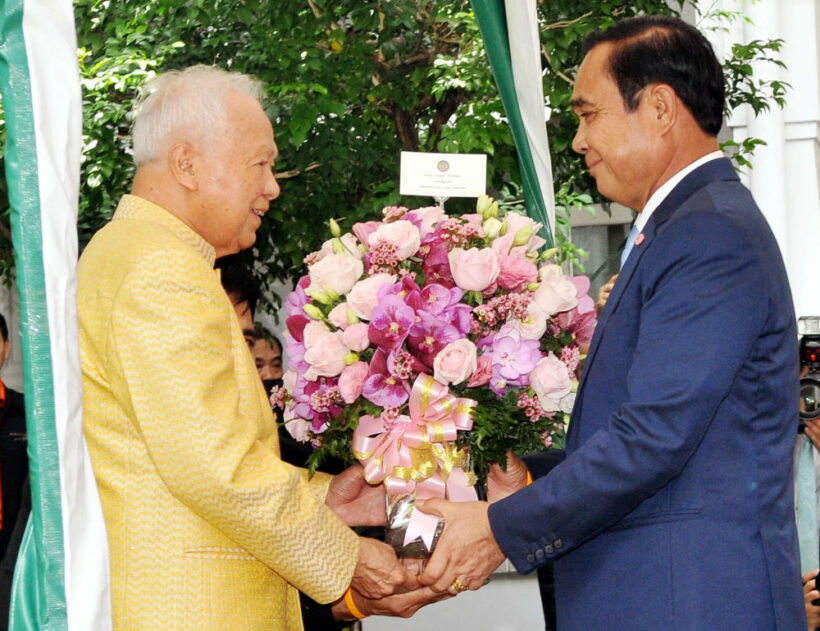 Titipol Phakdeewanich, dean of political science at Ubon Ratchathani University, said Prem's influence and significant role in the military had helped society and people endorsed the role of military in Thai politics.
"Prem represented a 'good general'. His charisma helped convince people to respect or believe in what he said," Titipol said.
With Prem's passing, from now on, military and junta chief and PM Prayut Chan-ocha would not have that endorsement any more and that could lessen their credibility, he added.
He said although the military now would be able to consolidate power in Parliament as the pro-junta bloc appears likely to form the next government, several processes leading to the progress of democracy are taking place as well.
"The military-linked government would be scrutinised as the opposition party is quite strong in Parliament, while people would be more open to new voices or the real philosophy of true democracy," Titipol said.
However, Yuttaporn Issarachai, a political scientist at Sukhothai Thammathirat Open University, sees no political implications for politics, as Prem's connection, or the so-called "Look Pa" or Prem's son, are currently not a major player in the society.
For example, the Democrat Party, the political party seen as closest to Prem and the main party that supported Prem during his premiership, is not a key player in politics anymore, the analyst said.
Analysts agreed that it would be difficult to find a man who has such charisma and respect to replace him and play his role. Yuttaporn said it is not easy in the modern era that a most influential person like the late prime minister would rise to fame and be as well-respected as him, as society now has diversity in power.
"Society has evolved. The new generation has its own ideology. I think the tradition of respecting or clinging to a sole senior person would be in gradual decline," said Yuthaporn.
"It will be a long time for another person with the charisma and respect that Prem enjoyed to rise, if he did not appoint his successor," Stithorn said.
If there is any concern during the transition period it could be the relationship inside the military, he added.
As in the past, Prem helped keep the balance of power and relationship of two big factions in the Royal Thai Armed Forces that have dominated the Army for several years. The two are the Burapha Payak royalist military faction – known as the "Eastern Tigers" that propelled junta chief General Prayut to power, and Wong Tewan, or military officers in the 11th Infantry Regiment King's Guard, known as the "Raab 11".
"I don't know if Prayut or Prawit Wongsuwan, the defence minister can balance the power. If not, a well-respected person like Prem might be needed," he added.
SOURCE: The Nation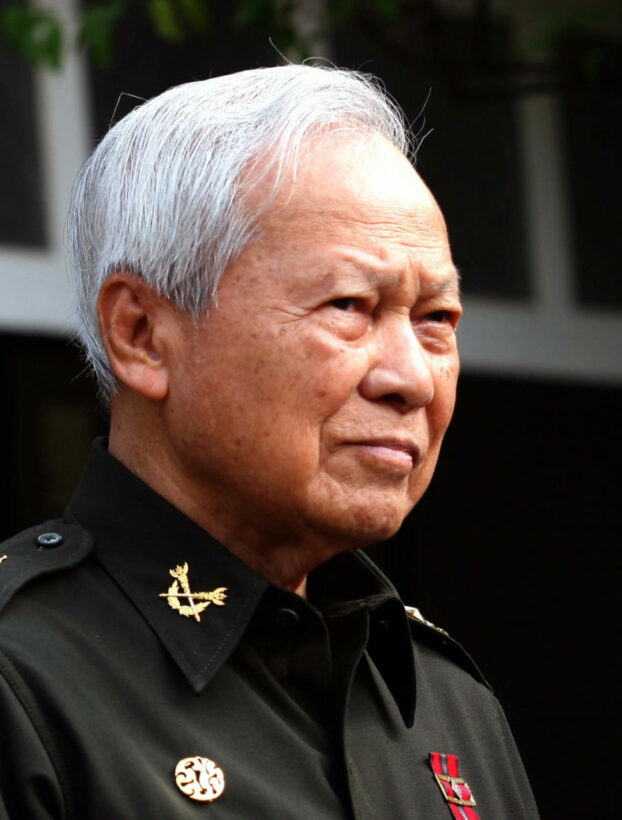 Prem Tinsulanonda, an enduring symbol of grace and power, died yesterday at the age of 98
Prem Tinsulanonda dies of heart failure at 98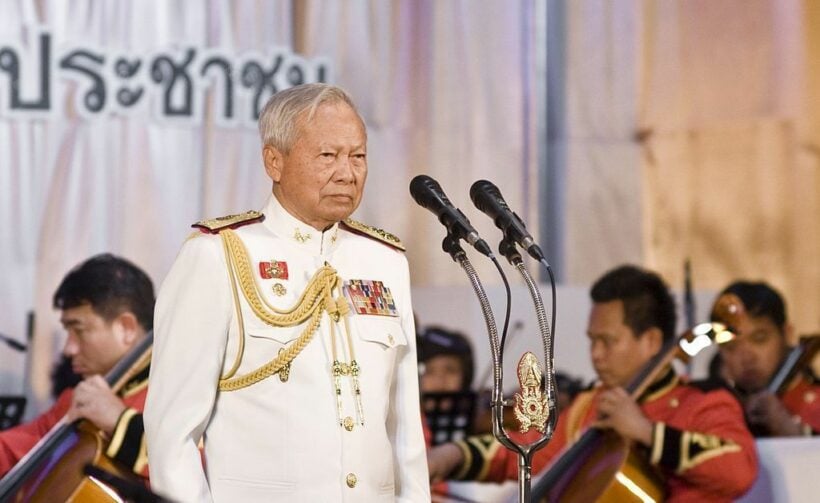 The President of the Privy Council, Prem Tinsulanonda (General Prem), is reported to have died of heart failure early this morning at the Phramongkutklao Hospital at the age of 98. He has had important roles in many levels of Thai society and politics for most of modern Thailand's recent history (since 1932).
Just three weeks ago he was participating in the coronation of HK The King.
He served as president of the Privy Council during late King Bhumibol's reign and, more recently, served HM King Maha Vajiralongkorn in the same role.
Between 1980 and 1988 he served as Thailand's 16th prime minister. Among many other achievements he is credited with ending a communist insurgency and presiding over accelerating economic growth in the developing country.
A retired army general, he was a statesman who played a pivotal role in Thai politics with a firm commitment to and belief in sacrifice for the Thai Monarchy.
SOURCE: Thai PBS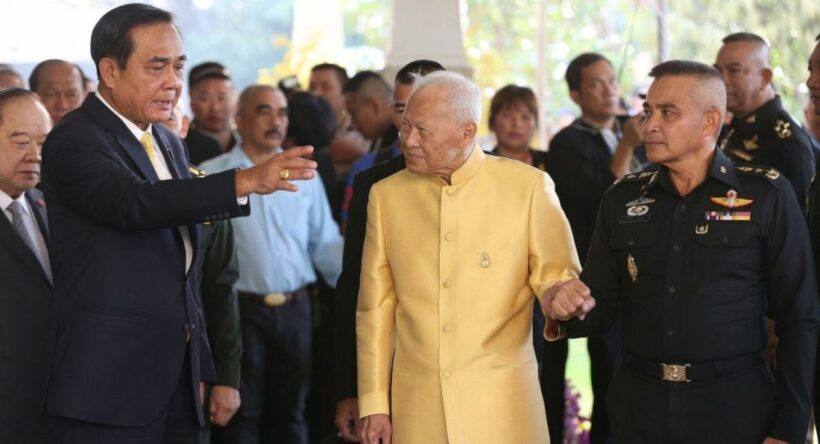 Travel's dynamic changes – A personal perspective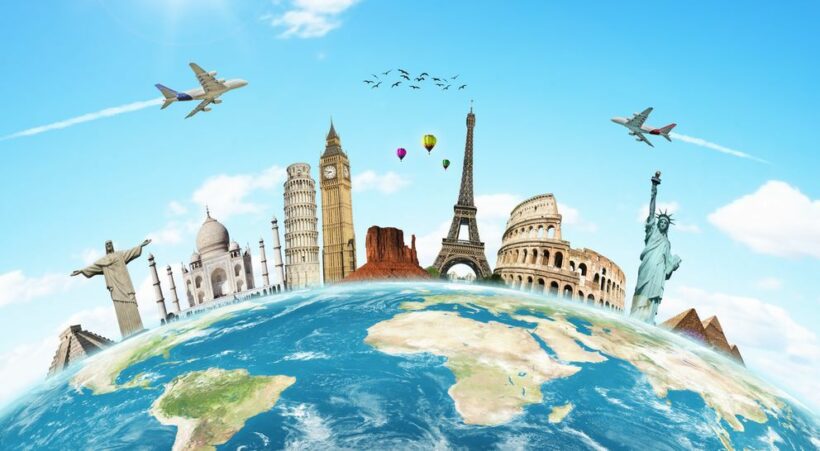 by Andrew J Wood – President SKÅL International Bangkok
With the dramatic announcement of the sale of retail travel giant Thomas Cook following the loss of £1.5 billion brings the blight of the travel agent community into the news once more. Last week Wall Street bank Citigroup advised investors to sell shares in the travel company.
Confidence that travel agents can survive in the age of DIY bookings online is paper thin.
The sheer convenience and ease of being able to book flights and holidays online, with loved ones participating in the process AND at a time and place convenient to yourself, is very attractive to most of us.
Gone are the days when you make a trip to the travel agent on the high street during office hours.
It was the only way to book a holiday in the bad old days. Booking travel online then was a complex, mystical and stressful experience with lots of jargon we didn't understand. On top of that booking a flight was only possible on airline-backed computer systems using special codes and trained staff. Most of us didn't know where to start.
Now it's out with the laptop, sitting in bed in your pajamas at home, or on the settee with a cup of tea and it's as easy as 1-2-3.
My family own a travel company. Business is nothing what it used to be. My friends work in DMCs – they certainly aren't what they used to be.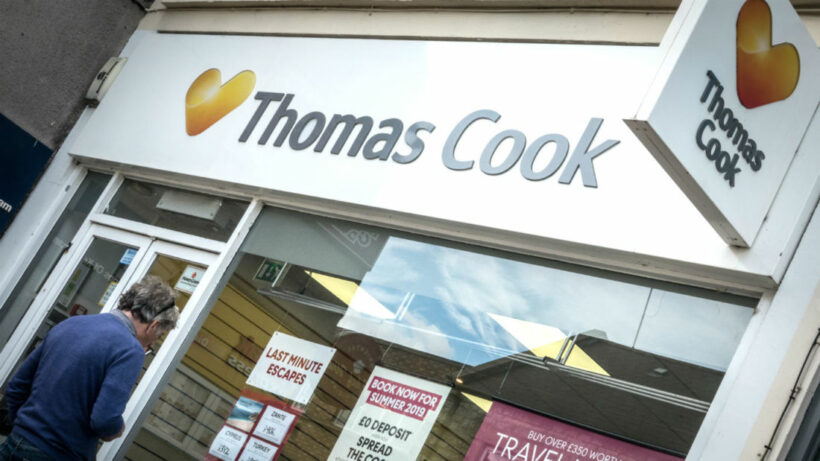 A high-profile BBC journalist speaking at a travel industry event, recently warned the travel industry that large, well-established brands no longer have the trust they once enjoyed. That is certainly true.
"We are living through a crisis of trust," the journalist warned.
Today instead of listening to 'experts' or 'institutions', we now now put more faith in the opinions of our colleagues, or friends on Facebook.
The BBC journalist also said, "We live in an age where feelings resonate more than facts. People now value empathy over expertise. We all need to work out what this means about how we should talk to customers."
So it's clear that selling travel has fundamentally changed, as was forecast more than 10 years ago. I fear during this time that this advice has largely been brushed under the carpet and as an industry, we have been largely unsuccessful in making these changes. The example of Thomas Cook demonstrates that even big travel hasn't worked it out neither. We all need to talk to our customers in a way that appeals to them. There's a danger for any industry that doesn't adapt quickly enough to new audiences — remember Kodak?
Thomas Cook looks like the latest failure.
In the last 18 months there have been more retail failures than since the start of the century. Many brands have lost the art of communicating with the marketplace. They don't know how to engage with customers.
My family are already talking about diversifying and moving into other areas of tourism and travel. I hope it's not too late.
SOURCE: Travel Daily News – Asia Pacific
Andrew J Wood