Phuket Lifestyle: Blazing Saddles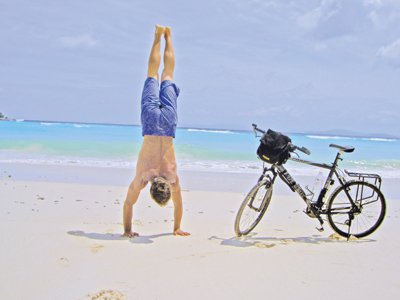 PHUKET: THE thought of cycling around Phuket probably enters most people's minds about as frequently as wondering what it would be like to thrust a live cobra down the front of their underwear.

However, cycling around Phuket is undoubtedly growing in popularity, despite the obvious challenges associated with the endeavor.

On most days in the early dawn mist you'll see phalanxes of Lycra-clad figures blithely darting in and out of the traffic, ascending vertiginous inclines, or chilling at roadside cafes.

The resurgence of cycling is a global phenomenon of which Phuket is a part, despite the fact that in all fairness it cannot be said that Phuket is particularly "cyclist-friendly".

There are three key challenges the budding pedal-file must meet, whether you're a road bike enthusiast, or a mountain biker. It's hot, hilly and often hair-raising!

Ambient temperature need not be a deterrent to enjoyable cycling if a few basic rules are observed. Clearly early morning and late afternoons are the best times to be "on yer bike". It's cooler, and at 6am there's a lot less traffic to dodge. In addition, at dawn and dusk the light is more beautiful, and that wonderful aspect of cycling that seems to closely unite you with the environment you're gliding through, is all the more intense.

When out pedaling, drink lots of water, much more than you think you'll need and sip it frequently, as your body can't actually absorb a huge deluge all at once. After riding there's nothing wrong with a couple of icy beers or a cola to replace the sugars you've used up and the minerals that sweating removes from your system.

Remember, even when it's 30 degrees in Phuket, by cycling you are essentially in a 20 kilometer-an-hour wind if that's your average speed, and the free flow of air over your skin cools you down and facilitates sweating. A sort of movable detox!

Over time, this column will introduce you to a whole range of fairly flat rides, but it's an undeniable fact that there are hills aplenty around Phuket and some of them are very intimidating. However, as your fitness grows, climbing and conquering Phuket's hills becomes an enjoyable challenge.

One morning you'll find yourself saying, "I wonder what it would be like to cycle up and have a chat with the Big Buddha." Then you'll realize that your moment of pedaling enlightenment has arrived.

Like all sports, start off slowly only doing what your current fitness level will comfortably allow. You'll be amazed how quickly your fitness builds with regular riding. Then it's a case of, "Hills?… I laugh in the face of hills!"

Hair-raising is certainly a fair description of many cyclists' reaction to dealing with marauding traffic, mangy dogs, potholes, broken glass and overloaded noodles carts coming at you with no lights on the wrong side of the road. The main arteries of Phuket are a raw Darwinian struggle for survival in which you, dear cyclist, are the lowest man in the brutal hierarchy of "Might is Right."

You MUST cycle with the utmost care and attention at all times, looking every which way at every moment.

Always wear your crash hat and riding after dark cannot be recommended.

However, this column will take you to the many pleasant backwaters of Phuket, where riding is quiet and enjoyable, and you can delight in just being on a bike, in the fresh air, riding slowly along savoring the delights of our tropical island and discovering myriad quiet corners you never knew existed.

In the next column join Bicycling Baz for a classic Phuket ride… down to the lake at Nai Harn and along and around that delightful southern-most beach.
— Phuket Gazette / Baz Daniels
Keep in contact with The Thaiger by following our
Facebook page
.
First female doctor in Thailand celebrated by Google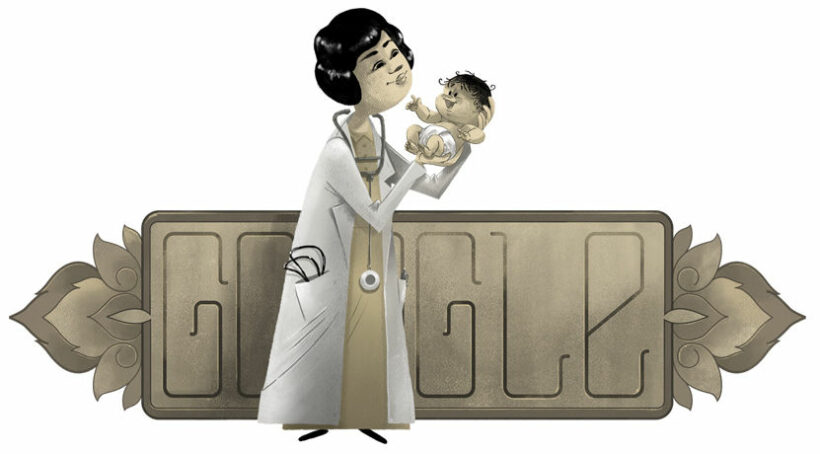 If you do any search on Google today you'll see a graphic of a doctor holding a baby. The image is of Thailand's first female doctor, Margaret Lin Xavier, and today marks her 122nd birthday.
Xavier, whose Thai name is Lin Srivisarnvaja, was an expert in obstetrics and gynaecology. She opened a private clinic with her sister who was a pharmacist. Many times she would treat women for free who couldn't afford care as well as sex workers, according to a Khaosod English story.
She was born in Bangkok and her father worked in foreign affairs for the government. She studied at schools in Penang and London, obtaining a medical degree from the London School of Medicine for Women. She then moving back to Thailand in 1924 when she was 26 years old and started working as an obstetrician at the Thai Red Cross, Chulalongkorn Hospital. She was the first Thai woman to earn a medical degree and practice in the country.
She only practiced medicine for 8 years. She was only 34 years old when she died in 1932 due to encephalitis and influenza. But her work opened doors in the medical field for Thai women. As of December, less than a century after Xavier started working, 45% of the 61,302 doctors in Thailand are women, according to the Medical Council of Thailand.
The Thaiger salutes this pioneer in Thai obstetrics and gynaecology, Margaret Lin Xavier.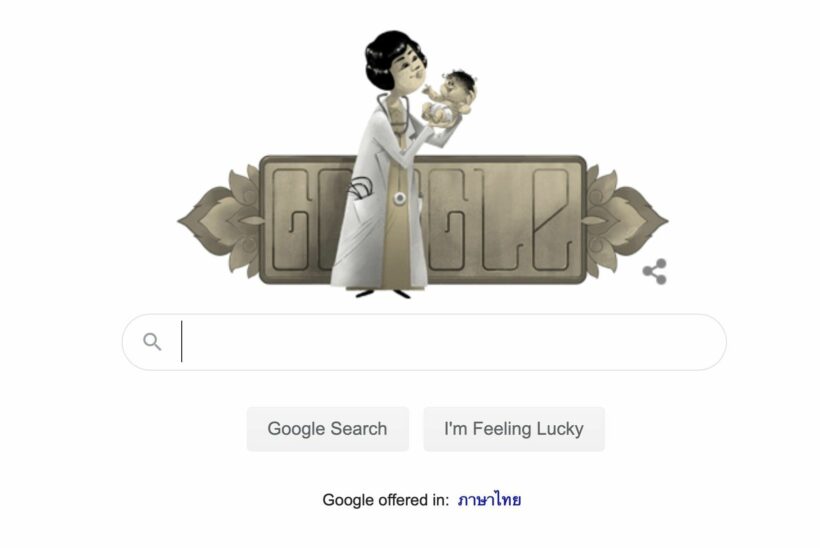 Keep in contact with The Thaiger by following our
Facebook page
.
Burma or Myanmar? Myanmarese or Burmese?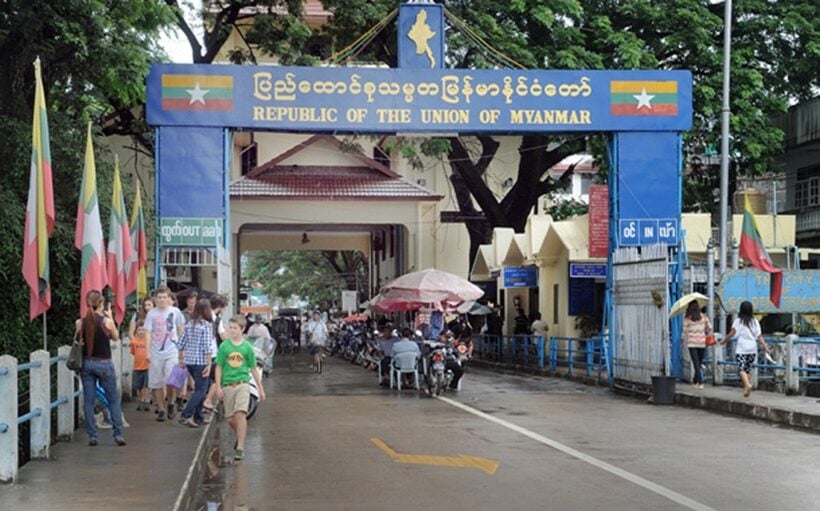 We refer to Myanmar a lot in our news because it's a bordering foreign country to Thailand and many people from Myanmar work in and around Thailand.
But is it Myanmar or Burma, and are the people that live there Myanmarese or Burmese?
As you'll read across the media there is no precise answer to the question with foreign powers still referring to the country with its two names although, officially, since 1989, the ruling party changed the country's name to Myanmar. But even in Myanmar locals continue to use both names.
"The ruling military junta changed its name from Burma to Myanmar in 1989, a year after thousands were killed in the suppression of a popular uprising. Rangoon also became Yangon."
At The Thaiger we've decided to refer to the country as 'Myanmar' and the people as 'Burmese'. Reading 'a man from Myanmar' is a lot more cumbersome than 'a Burmese man'. But for the country we're following the trend of most regional media using the official name Myanmar. Even the people living there continue to refer to themselves as Burmese.
Other publications have taken different decisions and that's fine too. Here's some information from The Culture Trip which provides a bit of background as to why our neighbouring country to the west lives on with two names and plenty of confusion.
Inside Asia Tours also has their own take on the name situation.
Keep in contact with The Thaiger by following our
Facebook page
.
Thousands of people have been travelling between provinces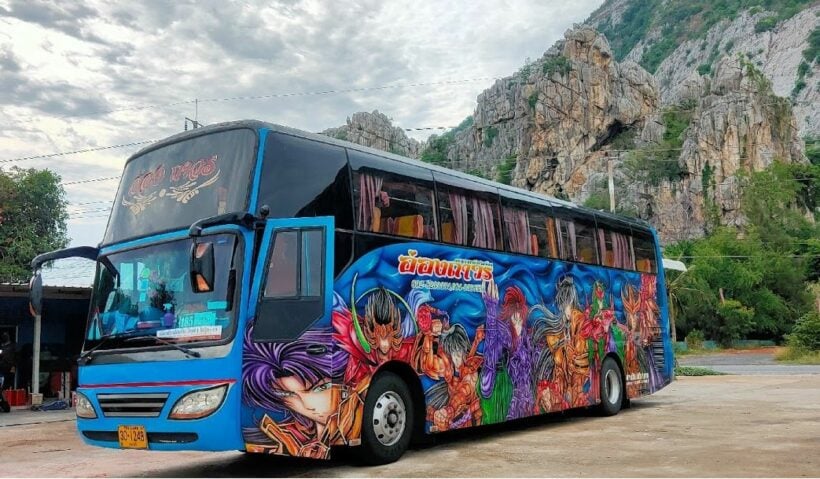 … but not quite as many as before, so far. The Director General of the Department of Land Transport says that more people have been using the inter-provincial buses services after the government recently easing Thailands' lock down situation.
He says…
"Although some long distance services are still not in operation to comply with the night time curfew, many inter-provincial routes of around 300 kilometres are open and have seen many commuters."
"The department will gradually add buses to facilitate increased use and maintain social distancing."
The department has announced that there were just under a million passengers per day using public buses running between Bangkok and nearby provinces from March 1-25, (the period before the State of Emergency).
141,240 passengers per day taking buses between the capital and other provinces,
9,128 using buses between provinces,
2,379 using buses within a province.
Reports have revealed that after the emergency was effective across the nation from March 26 to May 1, there was a decrease in the number of passengers with 472,210 passengers per day travelling from Bangkok to surrounding provinces, 4,090 from the capital to other provinces, 5,612 on inter-provincial routes and 2,156 passengers between provinces.
After the lockdown was eased on May 2 up to today, the number of passengers has increased to 508,490 per day travelling from Bangkok to surrounding provinces, 6,000 from Bangkok to other provinces, 9,020 on inter-provincial routes and 4,020 passengers between provinces.
SOURCE: Nation Thailand
Keep in contact with The Thaiger by following our
Facebook page
.