Phuket Books: The Cambodian book of the dead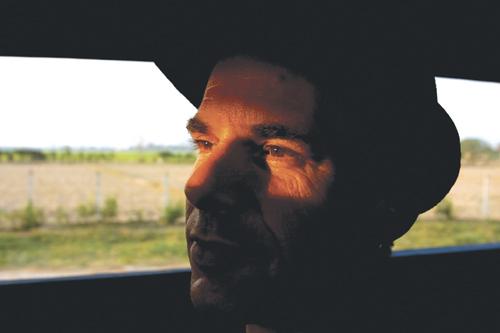 PHUKET: A veteran journalist on the Asian beat, Tom Vater certainly knows Cambodia. In the crime novel The Cambodian Book of the Dead (Crime Wave Press, Hong Kong, 2012, 287pp), his descriptions of Phnom Penh, Kep and Siem Reap are spot on.

The hero is Maier (no first name) who grew up in East Germany under the communist government, where he worked as a foreign correspondent in East Europe. He slipped over to the West before the Berlin Wall fell and became a war correspondent for a German news agency for the next decade.

This career ended when his Cambodian colleague Hort was killed by a Khmer Rouge mortar shell. Maier then became a detective for a Hamburg agency that specializes in taking on international cases.

The case he is on now brings him back to Cambodia.

Maier is hired by the heiress to a coffee fortune to report on her only son and induce him to come home. Rolf Muller-Overbeck is running a dive shop in the seaside town of Kep in the south of Cambodia. He is also involved with a beautiful Cambodian woman named Kaley.

On the flight to Phnom Penh, Maier provides a thumbnail history of Cambodia: medieval empire, French colony, an independent nation under Prince Sihanouk, the American B-52 bombings, the terror of the Khmer Rouge, the Vietnamese invasion:

"Finally, UNTAC, the United Nations Transitional Authority of Cambodia, had shown up, organized elections of sorts and had then fled the burnt out, tired country as quickly as possible."

Maier surveys his fellow plane passengers now: "Young, self-confident backpackers in search of post-war adventures, a French tour group in search of temples and a few old men in search of women, or children, or anything else that would be available in hell for a few dollars, had replaced the soldiers and gangsters who alone dared to fly into Phnom Penh a few years earlier."

In Phnom Penh, Maier heads for the Foreign Correspondents Club of Cambodia and his description of the riverside Sisowat Quay is brilliant as well as everyone's favorite late night dive of choice, The Heart of Darkness, throbbing with disco music and wreathed in clouds of marijuana smoke.

He runs into an old flame, Carissa Stevenson, a Kiwi reporter from the UNTAC days, who leads him to meet Pete, an English wide-boy, who is Rolf's partner in the Kep dive shop. With him at a table are Tep, a former Khmer Rouge general, and his murderous son who actually does plug an obstreperous bar customer that night.

The scene then shifts to Kep. Maier meets Rolf and accompanies him on a drive trip to Koh Tonsay or Rabbit Island.

There is a magnificent description of sharks eating a corpse, which has been recently deposited on the seafloor with his feet tied to stones.

Rolf knows who the victim is, it's Sambat, the co-founder with his twin sister of an orphanage in Kampot.

We're nearly a third of the way into the book now and the plot loses its wheels.

There's the mysterious Kaley who may be a reincarnated malevolent spirit; a mysterious German, "The White Spider", with a Nazi and Yugoslav Communist past who had been an adviser to General Tep and the Khmer Rouge, and a mysterious Russian, Vladimir, who is holed up in the old French hill resort of Bokor, an old, fat homosexual giant alcoholic who may possibly be a world-class professional assassin.

All these are jumbled together in a plot of increasing complexity and absurdity. Maier is captured, drugged and tortured not once, not twice but three times.

The story also moves, absurdly, to an ancient temple in the Angkor Wat complex, hundreds of miles to the north, the headquarters for a cadre of crop-haired teenage orphan girls clad in black pajamas and rubber-tire sandals, who have been trained as Khmer Rouge-style killers. There are heaps of bloody explosions and large dollops of violence and torture porn.

The novel, which had begun with such style and promise degenerates into a ridiculous shambles, amid much pretentious verbiage about how Cambodia is cursed, doomed and riddled with ghosts.

It is cursed by one seemingly skilled writer who actually turns out to be a hack.

The book is available from amazon.com or by ordering through the main bookshops in Phuket.
— James Eckardt
📱 Download our app on Android or iOS for instant updates on your mobile
📧 Subscribe to our daily email newsletter
👍 Like/Follow us on Facebook
🔔 Subscribe to or Join our YouTube channel for daily video updates
Cannabis may ease lung inflammation from Covid-19, study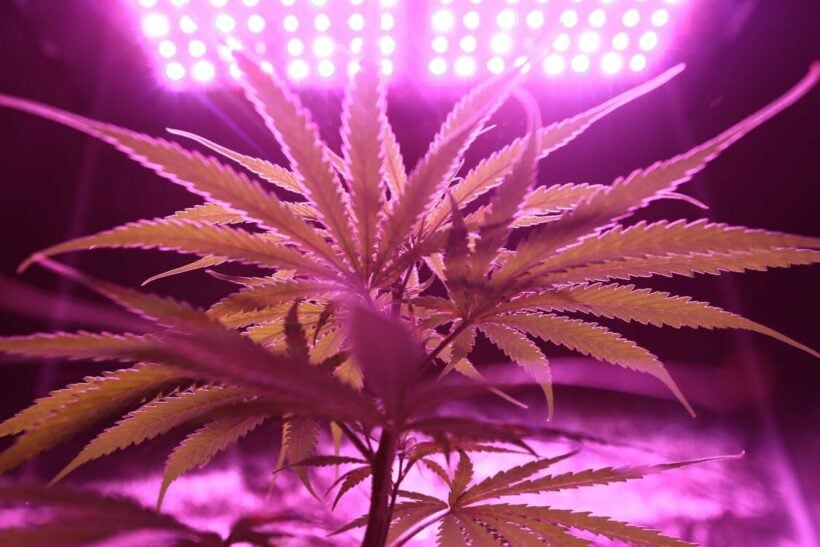 Cannabis may help ease and reduce lung inflammation for Covid-19 patients, according to a recent study. Researchers in the study claim the non-psychoactive component of cannabis, cannabinol, or CBD, has anti-inflammatory properties.
More research should be done on how CBD and treating severe lung inflammation from the coronavirus, according to researchers from University of Nebraska and the Texas Biomedical Research Institute indicates. Their recent peer-reviewed article in the latest issue of Brain, Behaviour, and Immunity investigates cannabis' anti-inflammatory qualities.
Covid-19 can cause inflammation that leads to pneumonia which can clog lungs and cause breathing difficulties, an often deadly symptom of the coronavirus. This is why researchers are emphasising anti-inflammatory treatments for infected patients.
"There are drug treatments like Tocilizumab that clears patients' lungs with a 90% success rate, but the side effects are harsh, including the risk of coronary artery disease and pancreas inflammations. Cannabis may be a key solution since it doesn't carry such severe negative side effects."
The CBD treatment made from cannabis does not carry the same effects of THC or smoking marijuana would, though THC has also been shown to be anti-inflammatory but is with more side effects. Cannabis already carries FDA approval, even being used for children with intractable epilepsy.
Aside from anti-inflammatory use, CBD also reduces several factors that contribute to severe Covid-19 cases and also increases proteins that prevent the virus from replicating by activating immune cells. Previous studies with asthmatic animals showed CBD reduced airway inflammation as well as pulmonary fibrosis, which can be an after-effect of Covid-19 damaging and scarring lung tissue causing breathing problems.
The cannabis study on lung inflammation shows that doses up to 1500 milligram a day were safe for up to 2 weeks. The researchers also noted that as an added bonus CBD reduces anxiety, something very useful for the stress of life during a pandemic. Helpfully, cannabis was recently legalised in Thailand and the government has been drafting regulations on importing it.
While the article doesn't directly link cannabis as a treatment for Covid-19, the evidence on CBD's effect on lung inflammation, a dangerous symptom of coronavirus, makes further research worthwhile. The researchers urge further research to experiment if cannabis can be directly incorporated into Covid-19 treatment to help with inflammation and anxiety too.
SOURCE: Forbes
📱 Download our app on Android or iOS for instant updates on your mobile
📧 Subscribe to our daily email newsletter
👍 Like/Follow us on Facebook
🔔 Subscribe to or Join our YouTube channel for daily video updates
Thailand drafting new regulations for cannabis and hemp seeds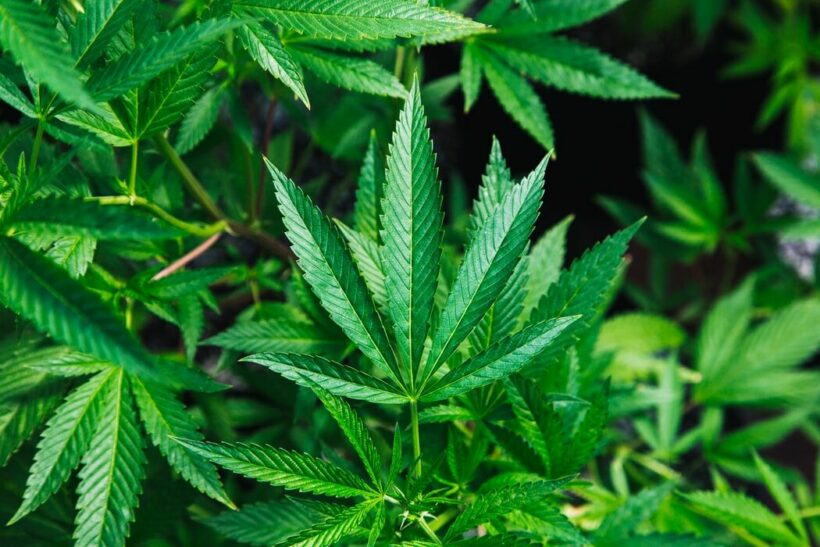 A new regulations for cannabis and hemp seeds imports is in the works by Thailand's Agriculture Department. With certain parts of the cannabis plant now off the narcotics list, many are tapping into the market for CBD, or cannabidiol, the non-psychoactive component in hemp and cannabis.
With the rising demand for hemp and cannabis, the department is revising regulations to make the rules more clear, according to department's director general, Pichet Wiriyapapha. Those importing cannabis and hemp seeds will also need to get permission from the department. He says they plan to announce the new plan on cannabis and hemp seed regulations in May.
"Now we have only four strains of hemp developed for higher fibre yield, but not for the strain for higher CBD that is currently required for cosmetics and healthcare products. That is why we do need to actively develop such a strain to respond to the high demand in the market."
CBD is known for its relaxing effects. Although there is still little research to back the claims, many say CBD can lesson anxiety and depression as well as provide relief for muscle pain and arthritis. In Thailand, CBD is growing in popularity, but parts of the cannabis plant high in the psychoactive component tetrahydrocannabinol, or THC, are still classified as a Category 5 narcotic.
SOURCE: Bangkok Post
📱 Download our app on Android or iOS for instant updates on your mobile
📧 Subscribe to our daily email newsletter
👍 Like/Follow us on Facebook
🔔 Subscribe to or Join our YouTube channel for daily video updates
Thai farmers warned of hemp – growing scams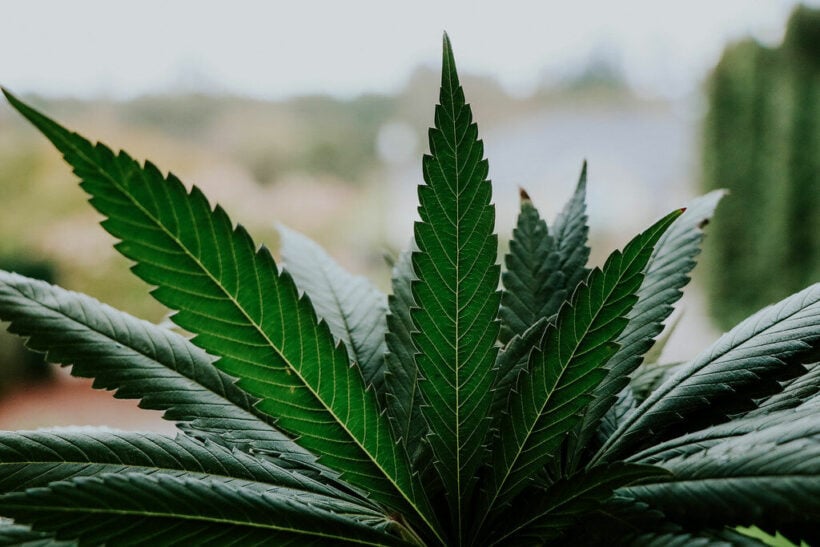 Thai farmers are being warned of hemp – growing scams after the FDA says some farmers may be approached to grow without gaining permission to import hemp seeds yet. The possible scams have farmers fearing they may be cheated after some have reportedly already started setting up networks in other provinces in preparation to start new enterprises.
According to the FDA, there are only 7 companies currently allowed to import hemp seeds, but they haven't been given permits yet. Furthermore, none have been told they can start growing hemp as the process has not been solidified. As of now, any company that wants to import the seeds, but notify authorities of where they are getting the seeds from.
They also have to notify authorities of what specific strain of hemp they intend to grow as well as what factories would buy the hemp in order to process it.
Health Minister Anutin Charnvirakul is pushing the FDA to start issuing permits for the cultivation, importation and production of hemp seeds as he says it could help farmers increase their incomes, especially after Covid has hit Thailand's economy hard.
"As for hemp cultivation, each farmer must seek permission individually."
"A permit to grow hemp cannot be applied to a group of farmers because each one must inform authorities about which land is being set aside for cultivation and when."
Potential hemp growers can visit www.fda.moph.go.th to get information regarding the application procedures with interested parties needing to contact the FDA to set the process in motion.
Thailand's Narcotics Control Board agreed late last year to remove cannabis and leaves from its list of banned drugs for medicinal purposes. Now, restaurants are sprouting up nationwide, offering CBD – infused food and drinks for public consumption.
CBD is different from the psychoactive ingredient of THC, which is still currently illegal in Thailand.
SOURCE: Chiang Rai Times
📱 Download our app on Android or iOS for instant updates on your mobile
📧 Subscribe to our daily email newsletter
👍 Like/Follow us on Facebook
🔔 Subscribe to or Join our YouTube channel for daily video updates