Phuket books: Battle of the Eco-Warriors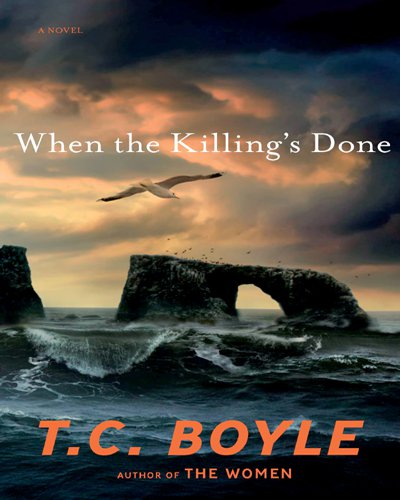 PHUKET: T.C. Boyle is the hardest working man in the literary business. Like the late Aleksandr Solzhenitsyn, he writes seven days a week, and it shows.

He has written 13 novels and nine collections of short stories. His first two novels – Water Music and Budding Prospects – are about the 18th century African explorations of Mungo Park and contemporary marijuana growers in northern California. They rank among the two funniest novels ever written in the English language.

His subsequent novels are biographies of famous figures like John Harvey Kellogg, Frank Lloyd Wright and Alfred Kinsey, or ecological doomsday tracts about the clash of man and nature. They lack the wild humor of his early novels, but are graced with Boyle's limpid, onrushing, extravagant literary style. Whatever he writes is a good read.

Like many of his novels, his newest takes place in Santa Barbara, California. Specifically, most of the action of When the Killing's Done (Viking, New York, 2011, 369pp) takes place in the northern Channel Islands, Anacapa and Santa Cruz, called the Galapagos of North America.

The novel opens with a young married couple, Till and Beverly Boyd, on a weekend fishing trip to Anacapa in their newly refurbished cabin cruiser. The year is 1946. Tilden is a veteran of the Pacific War and along for the trip is Warren, Tilden's ex-Marine brother. The boat sinks in a storm and Boyle's description of Beverly's fight against the elements is brilliant and harrowing.

At the time, Beverly was pregnant with her daughter, who would later marry a Japanese American fisherman and have a daughter of her own, Alma Boyd Takesue. She would grow up to become a National Park Service biologist with a mission to eradicate the rats that have overrun Anacapa to the detriment of native species of birds.

In this she is fiercely opposed by the ecological warriors of the Friends for the Protection of Animals (FPA), led by Dave LaJoy, semi-retired owner of four home-entertainment stores and new convert to ecological purity. An irrascible misanthrope, here he is walking down a Santa Barbara street after making a big public scene at his habitual breakfast restaurant:

"He's walking now, striding along in his business-as-usual gait, forty-two years old and as fit as the gym, Dr Reiser's Lotensin and blood thinners can make him, ignoring the cars lined up at the light with their wipers clapping and the exhaust coiling out of their tailpipes in the last petrochemical gasp of the black stuff pooled up under layers of shale in Saudi Arabia and Nigeria and Venezuela, the death of the earth, the death of everything, smelling crushed worm, rotting leaf and the wet acidic failure of the newspapers stuck to the sidewalk where the Mexicans tossed them short of the house stoops and storefronts in the grim, desperate hour before dawn."

You can see how this style will do well to describe the upcoming battles over the next stage of the National Parks campaign: ridding the island of Santa Cruz's feral pigs. In protest, Dave LaJoy plots of his own infestation of racoons and rattlesnakes.

Oddly enough, the biologist and the protest leader are alike in that they find their only moments of peace amid the solitary beauty of the islands. They share this with their lovers, Alma with Tim Sickafoose, a fellow biologist, and Dave LaJoy with Anise Reed, a Joan Baez-type folksinger who spent four and a half of her early teenage years with her mother Rita, a fellow musician and singer, on an isolated sheep farm on Santa Cruz.
They all love the islands and will fight over them until five lives are lost. In the end, Alma, abandoned by her lover Tim, brings her newborn daughter in celebration to Santa Cruz Island just as Rita is returning to her old sheep ranch to scatter the ashes of her own daughter. Through ancient Indians, Spanish seafarers, Italian vintners, American sheepherders, shipwrecked rats, feral hogs, the Channel Islands abide forever. The novel ends:

"The grass stirs. The moon sinks into the water. Night on Santa Cruz Island, night immemorial."

The book is available as an e-book at amazon.com or by ordering through all good bookshops in Phuket.
— James Eckardt
Want more from the Thaiger family?
📱 Download our app on Android or iOS for instant updates on your mobile
📧 Subscribe to our daily email newsletter
👍 Like/Follow us on Facebook
🔔 Subscribe to or Join our YouTube channel for daily video updates
Cannabis drinks now available in Thailand convenience stores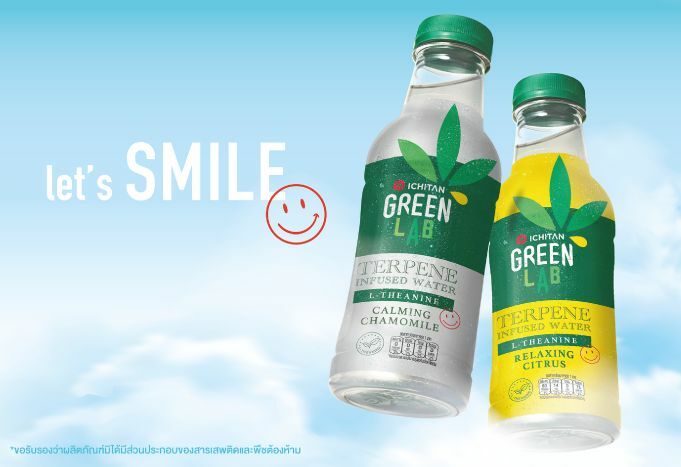 From darkened back alleys to brightly lit 7-11 aisles, people in Thailand can now get their once-illegal cannabis fix in flavoured drinks at convenience stores and vending machines. The nation's biggest bottled tea producer Ichitan Group has launched 2 new drinks with terpenes, the compounds that give that ganja smell.
The cannabis drinks Ichitan launched are not aimed at the party crowd like other combinations of drinks and controlled substances – they are less Four Loko at the club and more sipping while curled up with a good book. One is a terpene scented sugar-free camomile green tea and the other is a lemon and terpene infused sweet green tea. Cannabidiol or other psychoactive elements have been left out of the teas.
These cannabis drinks are selling for 30 baht across Thailand in 7-11 stores, malls, conveniences stores, and more than 13,000 vending machines. Ichitan is hoping to sell 500 million baht worth of the teas this year as the first company to nationally mass market cannabis products. Their CEO said the "urban new generation" is their target demographic and that being first to market is an important strategy.
Thailand first legalised registering medicinal marijuana in 2019, but in January restrictions were loosened to open the gates to various products and usage. Restaurants and cafes sprung up cooking hemp dishes, and bars created hemp-infused cocktails. People can now get a permit to grow hemp and manufacture and sell cannabis products. Thai law still treats hemp and cannabis differently as hemp is almost completely free of THC and is traditionally used for making clothes, rope, paper and similar products from its strong fibres.
Ichitan admits that the cannabis used in their drinks aren't fully legalised yet, though they expect the entire supply chain and process to be approved soon as the cannabis legalisation trend grows around the world. Farming is still only allowed with strict government observation, and the narcotic use of ganja is only allowed for cultivation, research and medical use.
Recreational use is not permitted in Thailand yet, though 16 states in the US allow it, and Mexico has legislation pending. Medicinal marijuana is legal in 50 countries already.
Covid-19 has delayed a surge of cannabis progress in Thailand, with businesses on lockdown and a Bangkok cannabis convention postponed from April 19-20 (4/20 – cannabis enthusiast's magic number) to July 19-20, as well as a seminar on cannabis extracts cancelled yesterday.
But in Thailand, the government sees huge potential, with MFC Asset Management planning Thailand's first hemp-related mutual fund with expectations of over 17% annual growth over the next 5 years. Farmers could grow hemp and cannabis with large profits, and the Thai government is even eying a tourism boost for medical tourism and just plain curious travellers.
SOURCE: Nikkei Asia
Want more from the Thaiger family?
📱 Download our app on Android or iOS for instant updates on your mobile
📧 Subscribe to our daily email newsletter
👍 Like/Follow us on Facebook
🔔 Subscribe to or Join our YouTube channel for daily video updates
Cannabis may ease lung inflammation from Covid-19, study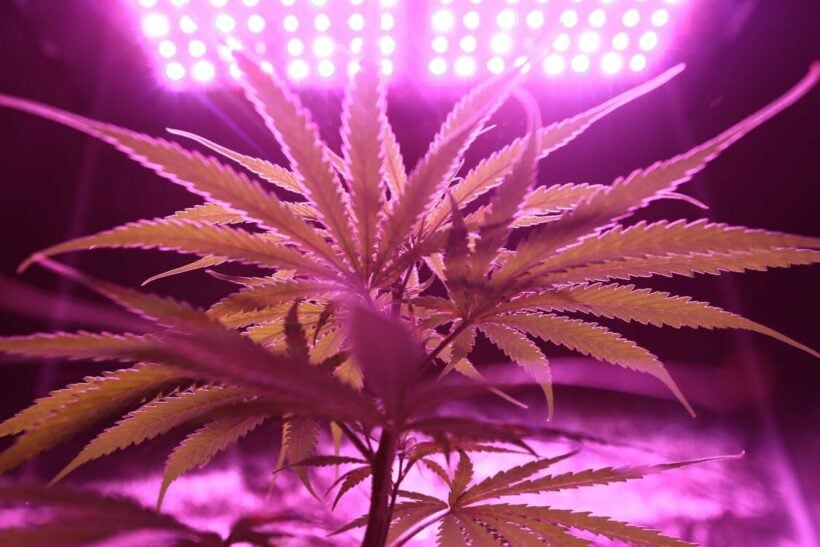 Cannabis may help ease and reduce lung inflammation for Covid-19 patients, according to a recent study. Researchers in the study claim the non-psychoactive component of cannabis, cannabinol, or CBD, has anti-inflammatory properties.
More research should be done on how CBD and treating severe lung inflammation from the coronavirus, according to researchers from University of Nebraska and the Texas Biomedical Research Institute indicates. Their recent peer-reviewed article in the latest issue of Brain, Behaviour, and Immunity investigates cannabis' anti-inflammatory qualities.
Covid-19 can cause inflammation that leads to pneumonia which can clog lungs and cause breathing difficulties, an often deadly symptom of the coronavirus. This is why researchers are emphasising anti-inflammatory treatments for infected patients.
"There are drug treatments like Tocilizumab that clears patients' lungs with a 90% success rate, but the side effects are harsh, including the risk of coronary artery disease and pancreas inflammations. Cannabis may be a key solution since it doesn't carry such severe negative side effects."
The CBD treatment made from cannabis does not carry the same effects of THC or smoking marijuana would, though THC has also been shown to be anti-inflammatory but is with more side effects. Cannabis already carries FDA approval, even being used for children with intractable epilepsy.
Aside from anti-inflammatory use, CBD also reduces several factors that contribute to severe Covid-19 cases and also increases proteins that prevent the virus from replicating by activating immune cells. Previous studies with asthmatic animals showed CBD reduced airway inflammation as well as pulmonary fibrosis, which can be an after-effect of Covid-19 damaging and scarring lung tissue causing breathing problems.
The cannabis study on lung inflammation shows that doses up to 1500 milligram a day were safe for up to 2 weeks. The researchers also noted that as an added bonus CBD reduces anxiety, something very useful for the stress of life during a pandemic. Helpfully, cannabis was recently legalised in Thailand and the government has been drafting regulations on importing it.
While the article doesn't directly link cannabis as a treatment for Covid-19, the evidence on CBD's effect on lung inflammation, a dangerous symptom of coronavirus, makes further research worthwhile. The researchers urge further research to experiment if cannabis can be directly incorporated into Covid-19 treatment to help with inflammation and anxiety too.
SOURCE: Forbes
Want more from the Thaiger family?
📱 Download our app on Android or iOS for instant updates on your mobile
📧 Subscribe to our daily email newsletter
👍 Like/Follow us on Facebook
🔔 Subscribe to or Join our YouTube channel for daily video updates
Thailand drafting new regulations for cannabis and hemp seeds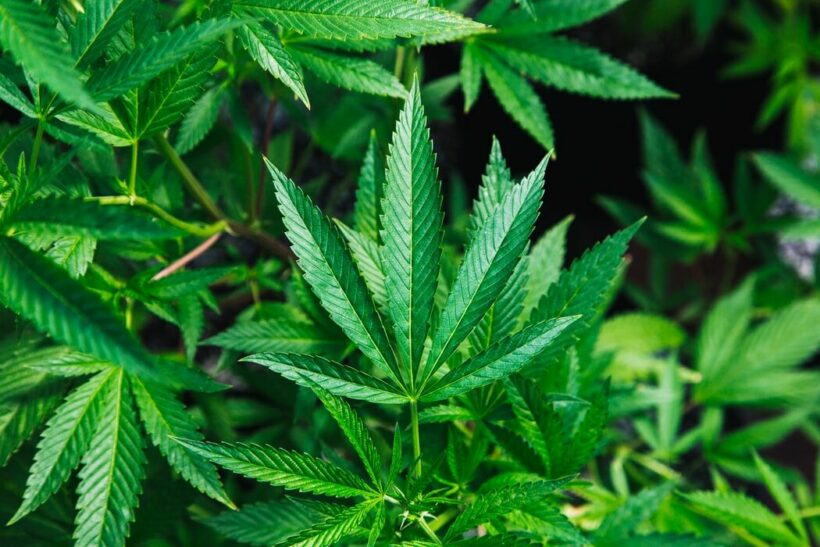 A new regulations for cannabis and hemp seeds imports is in the works by Thailand's Agriculture Department. With certain parts of the cannabis plant now off the narcotics list, many are tapping into the market for CBD, or cannabidiol, the non-psychoactive component in hemp and cannabis.
With the rising demand for hemp and cannabis, the department is revising regulations to make the rules more clear, according to department's director general, Pichet Wiriyapapha. Those importing cannabis and hemp seeds will also need to get permission from the department. He says they plan to announce the new plan on cannabis and hemp seed regulations in May.
"Now we have only four strains of hemp developed for higher fibre yield, but not for the strain for higher CBD that is currently required for cosmetics and healthcare products. That is why we do need to actively develop such a strain to respond to the high demand in the market."
CBD is known for its relaxing effects. Although there is still little research to back the claims, many say CBD can lesson anxiety and depression as well as provide relief for muscle pain and arthritis. In Thailand, CBD is growing in popularity, but parts of the cannabis plant high in the psychoactive component tetrahydrocannabinol, or THC, are still classified as a Category 5 narcotic.
SOURCE: Bangkok Post
Want more from the Thaiger family?
📱 Download our app on Android or iOS for instant updates on your mobile
📧 Subscribe to our daily email newsletter
👍 Like/Follow us on Facebook
🔔 Subscribe to or Join our YouTube channel for daily video updates