Change Thailand's helmet culture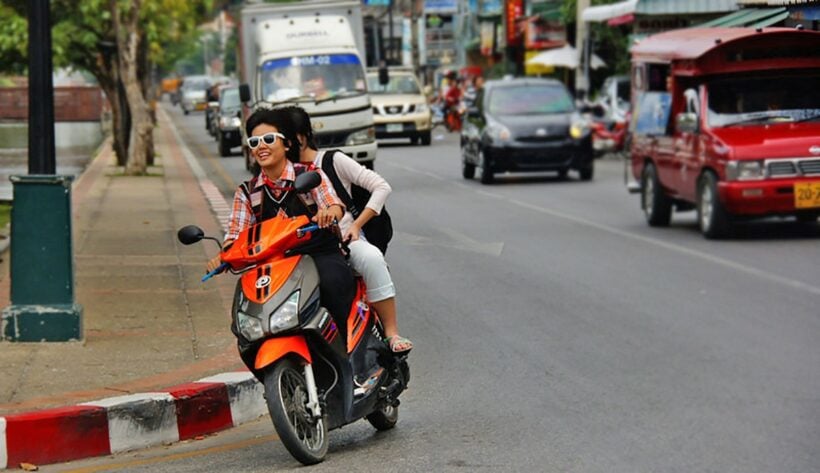 by Patrick Mattimore
On a recent trip to Ho Chi Minh City, Vietnam, I was struck by an interesting phenomenon traveling from the airport to my hotel. I saw perhaps more than a thousand motorcycle riders and passengers, and only one person was not wearing a helmet. Yet, the entire two weeks I spent in that city, I didn't see a single police officer giving out tickets enforcing a helmet law.
When I got back to Phuket I read many stories about the tragic deaths of various drivers and passengers (cars and motorcycles). The story emphasised several things.
First, at least two of the three motorcycle riders who were killed (in one story I was reading) were not wearing helmets (no mention as to whether the third rider was or was not).
Second, the police spokesperson in the article pointed out that the police here are constantly giving tickets to riders who fail to wear helmets – Thais and farang. The fine for not wearing a helmet is still 500 baht.
Third, that same spokesperson implied that the police are relatively powerless to stop the riders who insist on disobeying the helmet laws.
Finally, he suggested that it is up to people to protect themselves by wearing helmets.
The first issue is whether having everyone wearing helmets is a good thing and, if it is, how to get them to do it. In the US, where the helmet debate has been studied extensively, the National Highway Traffic Safety Administration (NHTSA) estimates that wearing a helmet reduces the risk of dying in a crash by 37 per cent.
Helmet-less riders are three times more likely than helmeted ones to sustain traumatic brain injuries in the event of a crash. The NHTSA estimates that helmets saved 1,829 motorcyclists' lives in 2008 and that 822 of the helmet-less motorcyclists who died would have survived if they would have worn helmets.
Here's a more recent study HERE.
The World Health Organisation (WHO) concurs, estimating that wearing a helmet correctly can reduce the risk of death by almost 40 per cent and the risk of severe injury by more than 70 per cent. So, let's assume that wearing helmets is a good thing.
Danai Ruangsorn, president of the Thai Roads Foundation, said the percentage of children wearing helmets is only 7 per cent.
In Thailand, accidents involving motorcycles account for more than 80 per cent of traffic injuries. If punishing non-helmeted riders isn't the answer, what is? The answer is simple: Create a social norm in which wearing helmets, as in Vietnam, is the usual practice.
A social norm is a group-held belief about how persons should behave in various contexts. Norms in every culture create conformity that allows for people to become socialised to the culture in which they live.
Here are two simple suggestions using social norm models.
Soap operas are popular in Thailand. Introduce characters and situations on those programs in which helmets are prominently displayed, not just when characters are riding on their bikes, but also when they are transitioning from or to the motorcycles. This model has been effective in Latin American countries during soap opera presentations in encouraging the use of birth control.
The second idea is to establish a public relations campaign in which the message is that other Thais are already using helmets. Being helmet-less will therefore be viewed as being against socially normative behavior.
It is time to change this behavior pattern in Phuket, and Thailand, which contributes nothing but sadness to people's lives.
Patrick Mattimore
Why the Chinese are infinitely more important than Western tourists to Thailand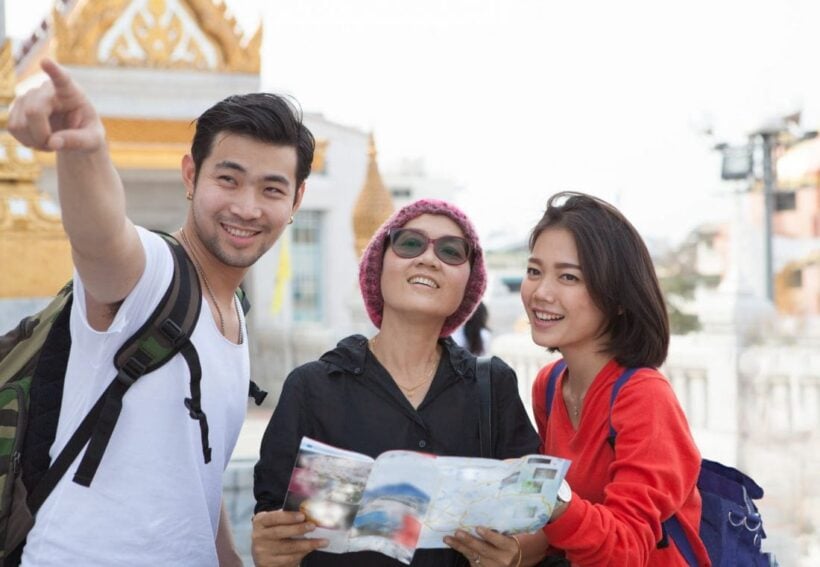 OPINION by Dan Cheeseman – Dan About Thailand
We need to wake up and smell the roses, us Westerners are no longer an important group for the Thailand tourism industry – in fact, we are what you would call 'niche' – and with good reason.
The Chinese are here in numbers and not only will this continue to grow but they also outspend Europeans per capita by 53% when in Thailand.
There are more Chinese…
The Chinese now account for 57.48% of all tourists in Thailand and what makes this even more staggering is only 8.7% currently have passports (120 million).
According to Jing Travel this could double by 2020 – that means 240 million Chinese able to travel (363% of the UK population – 66 million). They also go on to state that first time Chinese travellers are more likely to travel more close to home to begin with, so places like Vietnam and, you guessed it, Thailand.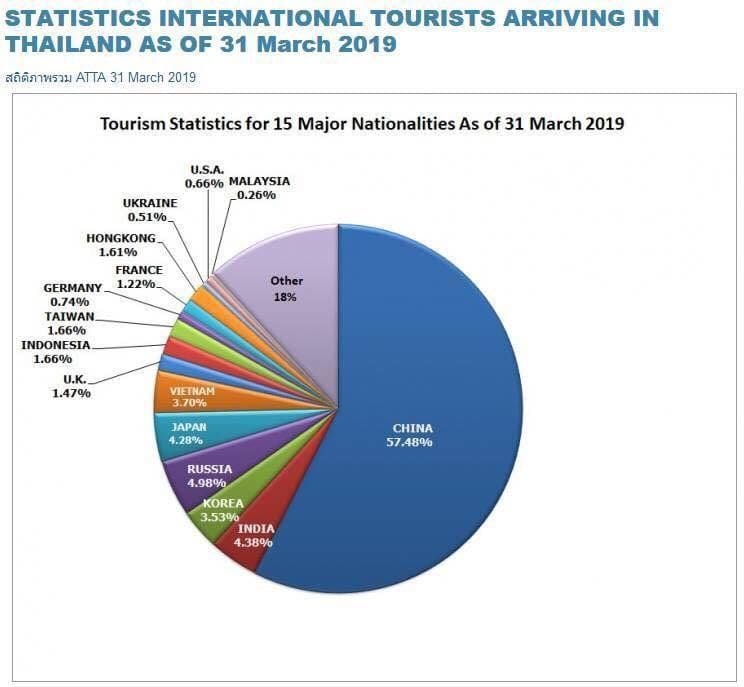 And the Chinese share of the pie will only grow.
No wonder Thailand are forecasting tourism to grow from the 38 million now to over 79 million by 2030.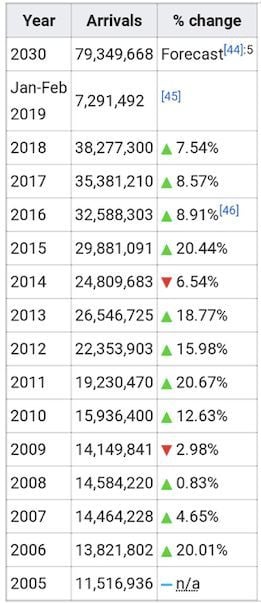 The Chinese Spend More…
Quite often I hear the European retaliation that they would like to see the spend levels per capita of Chinese, suggesting it to be low. This could not be further from the truth as shopping is an important factor for when they go on holiday.
The Chinese expenditure into Thailand is US$15,342,000,000 each year, which is more than any other nation. The average spend per day for a Chinese tourist in Thailand is US$192 – which is 53% more than the average Europeans US$125 daily spend.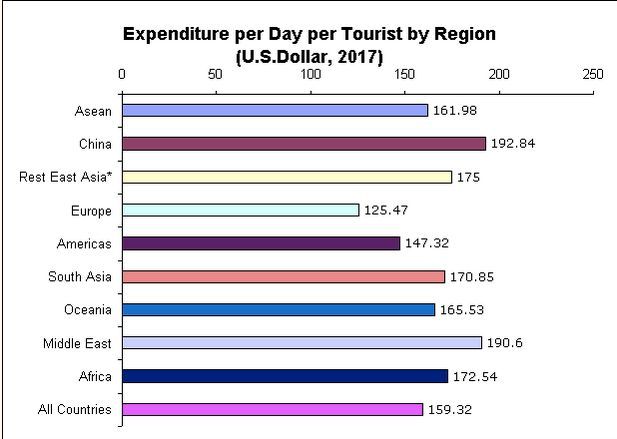 Read the rest of the story… Dan About Thailand
"Racial profiling and xenophobic" – a rant against Dual Pricing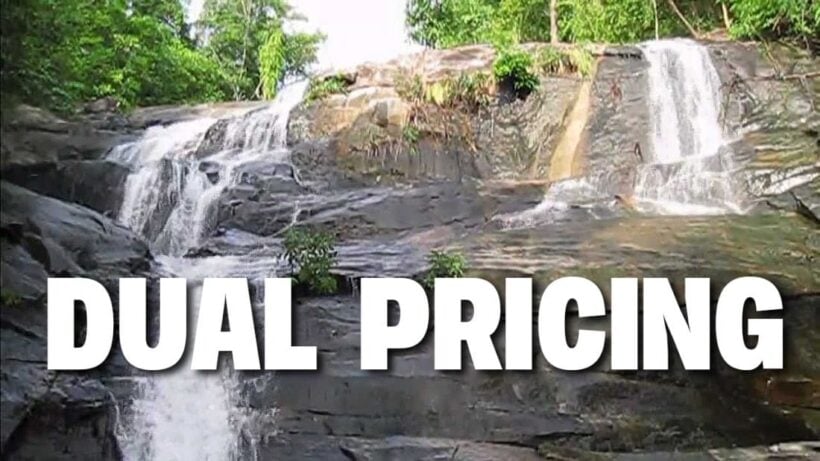 The rules are applied in a lumpy fashion at various tourist hot spots around the country as well as some national parks. Sometimes it's applied, sometimes, not, sometimes there are signs, sometime they make it up as they go, sometimes they will allow local expats in for the Thai price.
There are dual-pricing apologists who say 'Hey, it's cheap anyway, so pay up and shut up'. Whilst dual-pricing whiners say it's unfair, racist and shows a lack of grace towards tourists and foreigners.
Here's the story from 'Despondant Foreigner'. You can have your say on the post at our Facebook page…
"I would like to share my story with you that happened to me this morning. I visited Promlok waterfall in Nakhon Si Thammaratt with my Thai wife, child and wife's family. Upon arrival two soldiers approached our car and my wife began talking to them. They explained to her that as today is Songkran all Thai's get to go to the waterfalls free of charge but I had to pay. Then a woman dressed in yellow approached the car who confirmed what the soldiers said and told my wife that this is a new law. Well we were all disgusted and proceeded to drive back down to the bottom of the waterfall where we could all swim for free.
I am absolutely disgusted by this. Yet another example of Thailand's racial profiling and xenophobia towards foreigners. The fact that I am married and have children here doesn't make a difference. Because I have white skin I must pay the fee whilst all Thais go in free."
SOURCE: ThaiVisa
Fox News fake news, Phuket gets a bullet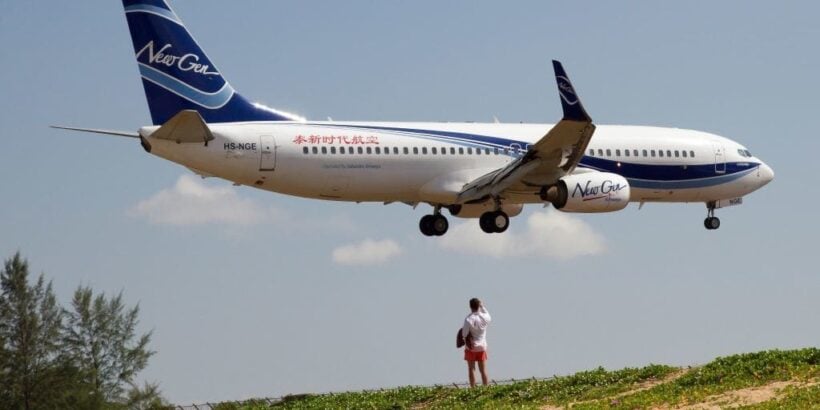 by Bill Barnett, C9Hotelworks.com
As Phuket moves slowly into low season, a story published in the international media by the US-based Fox News about how tourists could face the death penalty over taking photos at the island's airport is a highly flaw piece of sensationalist fake news.
Clearly there is no likelihood that the Thai authorities will apply a legal maximum penalty under the Air Navigation Act for tourists posing for selfies as airplanes land. More likely would be a  charge of trespassing and a fine.
Clicking into Google this morning the story is now running with the New York Post, MSN and other news outlets abroad.
What is distressing is to see how news providers sensationalize Thailand and Phuket with little regard as to the consequences of the economic impact of such a story.
For most readers, what they will remember when reading such a piece is only the headline about Phuket, Mai Khao Beach and the death penalty.
What a sorry state of affairs mainstream news has become.
To read the Fox News article clock HERE.