Changing Thailand's helmet culture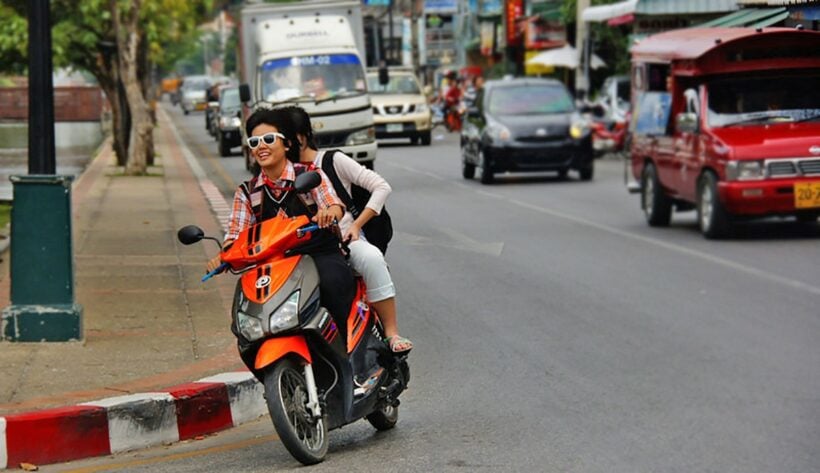 by Patrick Mattimore
On a recent trip to Ho Chi Minh City, Vietnam, I was struck by an interesting phenomenon traveling from the airport to my hotel. I saw perhaps more than a thousand motorcycle riders and passengers, and only one person was not wearing a helmet. Yet, the entire two weeks I spent in that city, I didn't see a single police officer giving out tickets enforcing a helmet law.
When I got back to Phuket I read many stories about the tragic deaths of various drivers and passengers (cars and motorcycles). The story emphasised several things.
First, at least two of the three motorcycle riders who were killed (in one story I was reading) were not wearing helmets (no mention as to whether the third rider was or was not).
Second, the police spokesperson in the article pointed out that the police here are constantly giving tickets to riders who fail to wear helmets – Thais and farang. The fine for not wearing a helmet is still 500 baht.
Third, that same spokesperson implied that the police are relatively powerless to stop the riders who insist on disobeying the helmet laws.
Finally, he suggested that it is up to people to protect themselves by wearing helmets.
The first issue is whether having everyone wearing helmets is a good thing and, if it is, how to get them to do it. In the US, where the helmet debate has been studied extensively, the National Highway Traffic Safety Administration (NHTSA) estimates that wearing a helmet reduces the risk of dying in a crash by 37%.
Helmet-less riders are three times more likely than helmeted ones to sustain traumatic brain injuries in the event of a crash. The NHTSA estimates that helmets saved 1,829 motorcyclists' lives in 2008 and that 822 of the helmet-less motorcyclists who died would have survived if they would have worn helmets.
Here's a more recent study HERE.
The World Health Organisation (WHO) concurs, estimating that wearing a helmet correctly can reduce the risk of death by almost 40% and the risk of severe injury by more than 70%. So, let's assume that wearing helmets is a good thing.
Danai Ruangsorn, president of the Thai Roads Foundation, said the percentage of children wearing helmets is only 7%.
In Thailand, accidents involving motorcycles account for more than 80% of traffic injuries. If punishing non-helmeted riders isn't the answer, what is? The answer is simple: Create a social norm in which wearing helmets, as in Vietnam, is the usual practice.
A social norm is a group-held belief about how persons should behave in various contexts. Norms in every culture create conformity that allows for people to become socialised to the culture in which they live.
Here are two simple suggestions using social norm models.
Soap operas are popular in Thailand. Introduce characters and situations on those programs in which helmets are prominently displayed, not just when characters are riding on their bikes, but also when they are transitioning from or to the motorcycles. This model has been effective in Latin American countries during soap opera presentations in encouraging the use of birth control.
The second idea is to establish a public relations campaign in which the message is that other Thais are already using helmets. Being helmet-less will therefore be viewed as being against socially normative behavior.
It is time to change this behavior pattern in Phuket, and Thailand, which contributes nothing but sadness to people's lives.
Patrick Mattimore
Keep in contact with The Thaiger by following our
Facebook page
.
Foreigners in Thailand worried about their security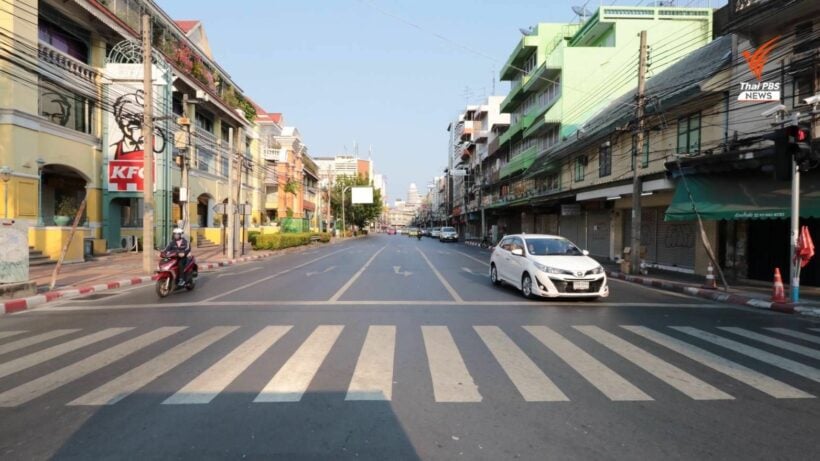 Ever had the feeling you're not wanted at the moment?
As the highly infectious Covid-19 disease spreads through Bangkok's streets, Thai PBS World reports the city's expatriate community has multiple reasons to be nervous.
The trouble began in early last month when Thailand's mercurial Public Health Minister Anutin Charnvirakul blasted "all farang" (a derogatory term for white-westerner), for not wearing face masks, adding offenders "should be kicked out of Thailand". (He was at a PR event handing out free masks to travellers at the Siam BtS station). 
A few days later a Twitter account registered to his name doubled down, criticising "dirty" unmasked Westerners who were "more likely to spread the disease than Asians".
The account was quickly deleted but the message was loud and xenophobic – and also ran counter to World Health Organisation advice at the time. The global body declared that, to prevent shortages, masks should only be worn by Covid-19 sufferers and medics, and that good hand hygiene was the best defense against the virus. Thai hospitals were indeed complaining of mask shortages at the time.
Expat forums lit up with complaints that farang were being singled out in public for not wearing masks. A western diplomat told Thai PBS World that he was shouted at by an armed sentry for leaving his face uncovered as he strolled passed a Bangkok barracks.
There were also plenty of cases where expats and visitors in Thailand were denied the sale of a face mask, being told the "masks were only for Thai people".
Yet not all expats were comfortable with the bare-faced look being advocated by the WHO and Western media.
"As a farang, I'm embarrassed that while almost every Thai is responsibly wearing a face mask, many foreigners aren't," said Alan Simon, a 61 year old Australian retired software developer living in Bangkok.
"I don't know if it's ignorance or complacency, but I fear the toll is going to surge soon. I'm in a high-risk age group so I'm definitely not taking any chances."
The mask controversy was eventually solved not by Anutin's ranting, but by hygiene policies implemented by shops and supermarkets, forcing shoppers to cover up their face. It simply became 'expected' that everyone would wear a face mask anytime they were in public, and the vast majority of visitors and expats were happy to comply with the public will, and later, direct orders.
But foreigners are now facing more serious problems than just a health minister's prejudices.
Immigration offices around the country have been packed with expats and tourists desperate to extend their visas or meet the 90 day report requirement to remain 'legal'.
Popular expat blogger Richard Barrow shared the frustration of many foreigners who were being forced to herd together at a time when Covid-19 was spreading at a rate of more than 100 cases a day. Lines extended down the streets as people queued up at immigration offices around the country, putting themselves and immigration officials at risk because of the slightly-panicked situation and people standing around for hours in close quarters.
"Will this madness ever end? We are in the middle of a global pandemic and the Immigration Bureau are still insisting for stranded tourists and expats to jump through hoops to extend their stay."
The exasperated rant from Richard in an April 1 post, citing Trat Immigration's list that required expats to "take the house owner with you for interrogation".
On the same day, PM Prayut Chan-o-cha vowed action after hearing that hundreds were queuing in long lines outside immigration offices from 5am. The government announced it would approve automatic extensions for tourists until June in order to lower the health risk for both immigration staff and foreigners, though holders of other visas will still have to brave crowds to get extensions.
But nothing clear happened, or was announced at that stage, and expats and tourists are still trying to wade their way through the conflicting reports and the nuances of local offices.
More worrying is local anger brewing amongst Thais, some of who remain convinced, partly fuelled by the comments from the Thai Health Minister, that Thailand's Covid-19 problem is a 'farang' import. And that the dirty farangs are the reason that Thai people are currently holed up in their homes and losing their jobs.
Last night a post was made on a popular Phuket Facebook page calling on upset Thai locals to grab some stones and make a slingshot to fire at foreigners who may have been flouting the local curfews. The same site was posting photos of 'white' foreigners around the island, most not wearing masks. They were becoming the target to vent three anger.
"#Get out from my country if you can not stay at home shit tourist."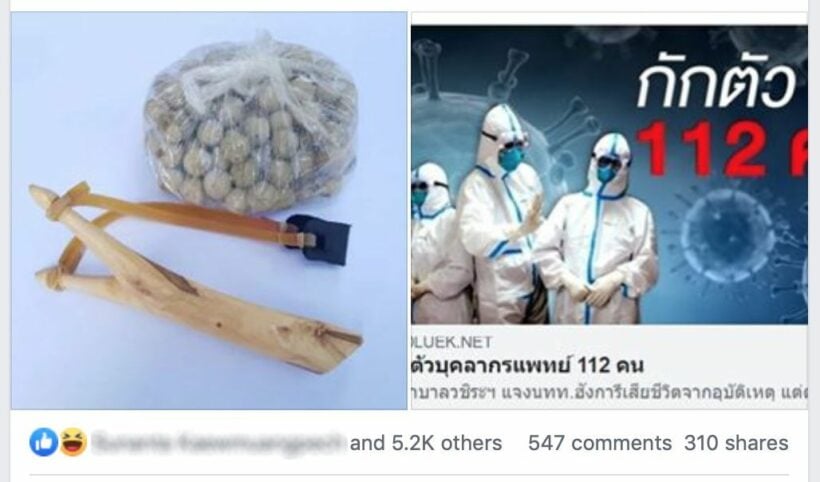 There were 5.7K of likes and 540 comments (as of lunchtime today), and hundreds of supportive comments from disgruntled locals saying they were ready to 'take up arms' and take on the dirty foreign tourists flaunt. In amongst some of the more violent comments there were a few voices of reason, not many. The Thaiger has contacted the author for comment. No response has been provided at this stage.
Trying to navigate their way through the maze of conflicting travel advice, new rules, visa changes and, well, just their own safety at this time, has been a really difficult time for foreigners, particularly the ones stranded here and perhaps not as nuanced about living with the locals and Thai culture.
Also foreigners are now having to confront more checkpoints and inspections, along with everyone else at the moment. The language barrier, added to the urgency of the situation, adds additional stress. On this note, we'd strongly advise foreigners heading outdoors to carry their passports and any other documents at the moment.
Still, it's a difficult time for everyone right now.
Stay safe and stay at home.
Keep in contact with The Thaiger by following our
Facebook page
.
PCT – we're all going to be suffering from Post-Coronavirus Trauma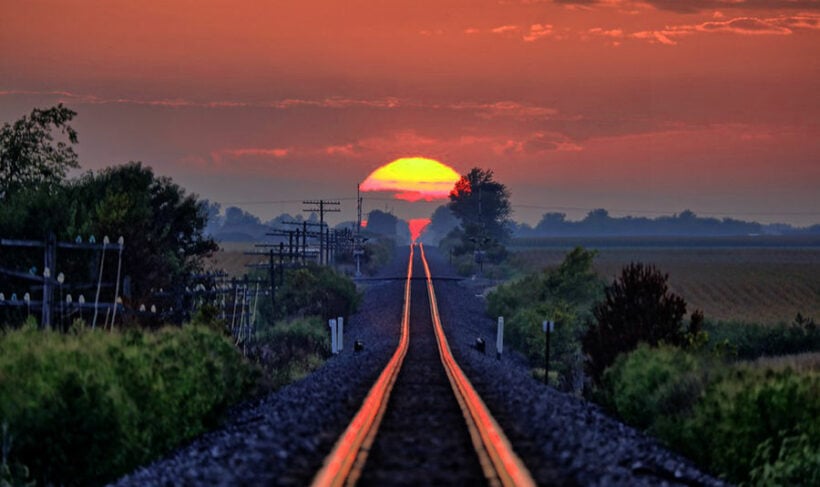 OPINION
The sun will rise. All this utter disruption to our lives will come to an end at some time. But the hangover will linger a lot longer than the fairly sudden stop to just everything we were familiar with. Whilst economists will argue whether it's a recession or depression, the world will go into a long re-awakening after the social and economic devastation caused by a tiny unseen virus.
We can be assured that life will continue but things will NOT be the same again. We will all emerge into a battered and bruised new 'normal'.
What will things be like when this is all over? Will things snap magically back into place? No. How f##ked up will things be and how long will it take for our lives to get back to where they were, if ever?
We don't know but have been scanning the channels and come up with some general consensus…
Governments will be less able to revive their battered economies
Governments are throwing cash into the local economy – either as handouts or as business stimulus – to prop up the businesses who suddenly have fewer, or no, customers, and the citizens who need cash simply to get through the next day. The situations will be very different around the world but all governments, some already with high debt ratios, will be less capable of stimulating their local economies than before. Remember interest rates, almost everywhere, were at historic lows and the world economic growth, even before all this disruption kicked in, was fragile at best.
Xenophobia and introspection
China will be blamed for the pandemic. Whether people feel inclined to point the finger at Chinese officials, people eating wildlife from a wet-market in Wuhan, Chinese doctors or the entire Chinese population, there will be a powerful blame game as western governments, who largely failed to act early after months of clear and present warnings, will try and deflect blame. Their responses will also be reflected in coming elections.
China has already become introspective. After 50 years of incredible growth and integration – if not domination – with world trade, they've closed their borders and looking to contain their own problems whilst showing some good faith and sharing their technology and experiences with other governments. They would be acutely aware of the finger pointing that's on the way and are on a charm offensive, even now, to soften the tsunami of vitriol.
Meanwhile, the world's other governments will be focussing on reviving their local economies and less concerned about broader world trade issues. The need to stimulate their own back yard will become an economic necessity and there will be commensurate rises of nationalism and xenophobia to stoke the local fires and spur on national action. Some of this will get ugly.
Conspiracy theories will abound, there's already plenty of this nonsense circulating.
The way we work and commune will be different
We are social animals. But gatherings for watching sport and entertainment, working together in offices, getting together in smaller and larger groups, are all going to be different. 
Whilst many businesses have continued to function with their employees working from home, there will be some that found new efficiencies in that arrangement and will continue to work that way. With so much tech these days to support working from home – video conferencing, online checks and screengrab software that allows bosses to monitor work, fast internet that brings everyone together in an instantaneous digital office – some businesses will say goodbye to renting expensive offices and put the rent money into better tech, staffing and training.
Workers will wonder why they spend hours commuting to work when they could get two hours or more of their lives back EVERY DAY to do useful things – like spending time with family or doing some extra work. Of course that situation isn't going to work for many businesses, but for many it will, and there will be more people working remotely in the future for sure.
Up Close and Personal, will be replaced with notions of greater personal space. More people will wear face masks, indeed they'll become a fashion accessory. Being checked for your temperature, routine (and cheap) testing for Covid-19, and greater attention to personal hygiene, will just become new habits.
Them and us
Get ready for the "I survived Covid-19" T-shirts. The world is going to have yet another way of pigeon-holing people. There will be those who were infected and survived Covid-19 and the plenty of others, the majority, who were able to remain uninfected.
There will be another opportunity for social stigma, the same way the the HIV patients were shunned in the 80s and 90s, as people approach those who had Covid-19 sort of differently to everyone else. In the early days, as we emerge into this brave post-coronavirus world, there will be lots of unanswered questions about the possibility of infection from those who had the virus. 
Health workers are heroes
It used to be fire fighters and war veterans that attracted our admiration and outbursts of applause. Added to that will be health workers after their toil and sacrifice during the peaks of this outbreak. And, wow, do they deserve it?! Long under-recognised for their skills and crazy work hours, they will now be rightfully remembered and celebrated as true community heroes for staying at the frontline, in harms way, and fighting the good fight.
The cult of the celebrity chef and celebrity DJs is hopefully over and the world will now admire the doctors, nurses, clinicians, scientists and workers who helped save thousands of lives and had to witness the loss of far too many.
There will hopefully emerge a much better appreciation for science and the value of scientific methods and the opinion of people who work with facts. Many of the problems we're facing at the moment are because governments and decision-makers acted from the perspective of opinions and economic fear and not the safety and health of their populations.
Covid-19 is not going anywhere
It's here and and it's here to stay. Like some of the other coronaviruses, it may eventually become 'contained' to the extent that there are just smatterings of new infections from time to time. But the genie is out of the bottle and Covid-19 is now part of the rich world biology. It may even move from being pandemic to endemic, where it just gets added to the long list of possible infections that can attack humans.
A safe and reliable vaccine will eventually be developed and large segments of the world population will become immune so that new hosts for the Covid-19 virus become fewer. But the economic pain and social changes will linger on for years, perhaps decades.
Covid-25? Covid-30?
Lessons will be learned
A new pandemic emerges every decade or so. Every time there is an expectation that people and governments have learned fro the mistakes made and a commitment to better readiness next time it happens (and it WILL happen again). The Covid-19 coronavirus has been particularly insidious because it was the right virus at the wrong time. 1) It was very infectious and infectious in people days before they started feeling sick or showing symptoms. 2) It was deadly enough to kill 10-20 times the number of people killed by the seasonal flu, but not so deadly that it killed off its hosts too quickly. 3) The huge increase in global air travel over the past decade made the global transmission of the virus quick and efficient. Global airline passenger growth almost doubled in the past ten years. And fares got cheaper and cheaper, all perfect recipe for a nasty virus.
Government's will be forced to take the threat of future outbreaks much more seriously and plan for 'outbreak' teams to be able to quickly, efficiently and safely isolate neighbourhoods and communities. They will need reserves of equipment and medical resources to cope if needs be. Countries will need to plan the manufacture and stockpile of lifesaving drugs and equipment without having to depend on other countries. The US has been caught with its pants down in this crisis with most of its drugs they need now being manufactured in…. you guessed it… China.
Organisations like the World Health Organisation will also have to become better funded and equipped to monitor and report any of these outbreaks much quicker in the future and all governments will have to commit to open and transparent reporting, non-negotiable. They will also need to rebuild confidence with the world community.
There will be winners and losers
Through no fault of their own, people are going to emerge from this mess on the better or worse side of the fence. Some businesses and workers will thrive, there will be many whose businesses are decimated from the situation, and some may return to the old 'normal'. But it won't be the same 'normal' as before.
With a world economy deep in some sort of recession, discretionary spending is going to be way down the list. The 'nice things' people used to splash cash on will be low in their priorities – the manicure, the holiday, the new car, the holiday house, the new clothes, the extension on the house, the sparkly jewellery, the new fangled smartphone. Businesses who trade in items of discretionary spend will do poorly in the next few years. Businesses that trade in the 'essentials' will do better. 'Luxury' anything will be less in demand. 
Recovery will be 'lumpy'
The hit was high-impact and quick. The drops in world markets and business activity were swift. But the recovery is expected to take years. Yes, sorry to say, most economic pundits are talking about slow and ponderous recovery back to economic health – nationwide and personal.
And the virus won't suddenly disappear. Whilst there will be slow re-openings and loosening on restrictions, it will only take a few new cases to emerge for another local 'lockdown' again. Governments will be keen to keep the lid on new outbreaks because they've experienced the economic pain of widespread outbreaks.
When will this be over?
Impossible to accurately predict and much will depend on how carefully and skilfully governments let people get back to work, restart the engines and monitor any new outbreaks. Even the most optimistic western politicians are admitting a 'June' date at earliest. Other are predicting that the rest of 2020 will just be a long, slow clawing back to normality, albeit a new normal.
One way or the other, there is still a to to learn and a long way to go before the new 'normal' emerges. But it will.
Keep in contact with The Thaiger by following our
Facebook page
.
Smoke and mirrors, northern Thailand's annual smog problem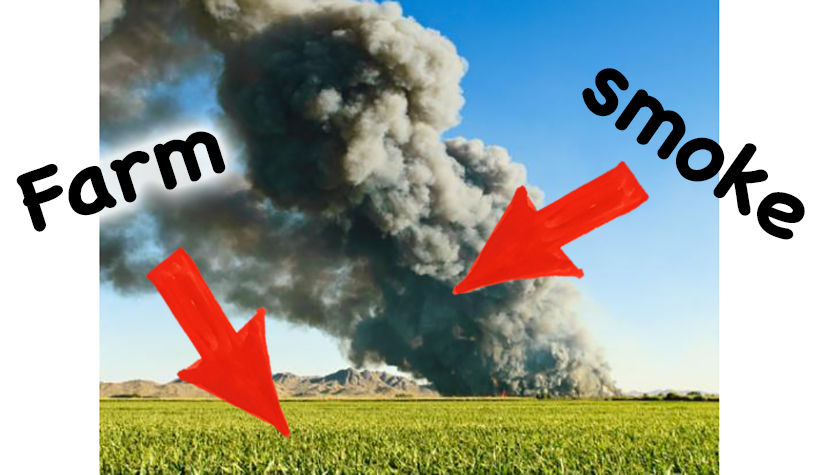 Congratulations Chiang Mai. Again you are the world's Number One.
Sadly, you're the number one in the world's worst air pollution, again. The third time in this week alone. And, sadly, because the problem is almost completely avoidable, but not easily solved.
Chiang Mai city has a PM2.5 micron reading this morning of 282, whilst just north of the city in Nong Han they have the staggering reading of 380 (hazardous).
PM2. 5 refers to atmospheric particulate matter (PM) that have a diameter of less than 2.5 micrometers, which is about 3% the diameter of a human hair. Commonly written as PM2.5 particles in this category are so small that they can only be detected with an electron microscope.

GRAPHIC: airvisual.com
Other heavily populated areas around Chiang Rai, Mae Hong Son and Lampung are also suffering serious smog and smoke problems today. Last week the Royal Thai Army announced it would head to the northern provinces, track down and arrest plantation and farm owners who were allowing fires to be started on their properties. They would work with local rangers to detect the fires and enforce orders from the government not to light fires to clear land in preparation for new crops.
"The newly deployed rangers will be sent to fire-prone areas to patrol for fires and arrest anyone they find starting them. The rangers will also assist fire officers in fighting fires."

If anyone in the government or Royal Thai Army has access to a computer, internet or smartphone, they can download this interactive 'live' map which shows all the active fires in any region in the world, accurate to about 100 metres. Or if that's too difficult they could could drive around the region and look for the smoke. HERE's the link to the live satellite imagery and a photo of what smoke looks like.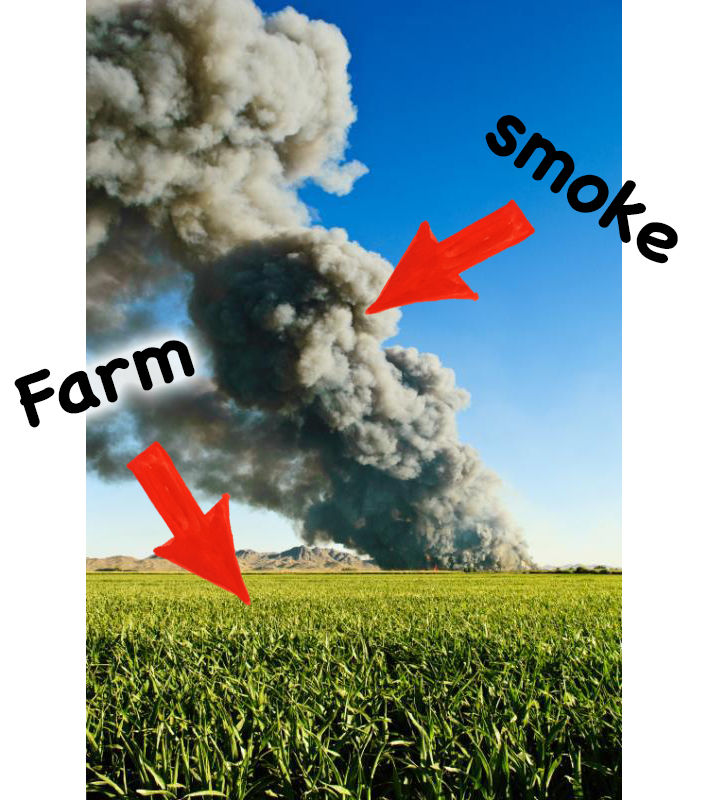 But, even if the government is able to abate some of the local burning off of farmlands on their own soil, they have a more nuanced problem negotiating with the Myanmar, Laos and Cambodian governments to enforce the same limits on their farmers. The winds blow across the borders and, as the satellite images show, much of the smoke is floating across in the prevailing winds from fires in neighbouring countries.
Thailand could show the lead and be a regional facilitator in vital changes to agricultural practices which are causing human tragedy and enormous damage to the region's tourist potential. ASEAN (where Vietnam is the Chair for 2020) has the regional 'teeth' to be able to bring these changes about and help arrange subsidies for farming districts to jointly share the costs of the harvesting and plowing machinery that would render the annual burn-off unnecessary.
Health effects
PM2.5 particulate are able to travel deeply into the respiratory tract, reaching the lungs. Exposure to fine particles can cause short-term health effects such as eye, nose, throat and lung irritation, coughing, sneezing, runny nose and shortness of breath.
PM2.5 particulate primarily come from car, truck, bus and off-road vehicle, construction equipment, snowmobile, exhausts, and other operations that involve the burning of fuels such as wood, heating oil or coal and natural sources such as forest and grass fires.
Exposure to these fine particles can also affect lung function and worsen medical conditions such as asthma and heart disease. Scientific studies have linked increases in daily PM2.5 exposure with increased respiratory and cardiovascular hospital admissions, emergency department visits and deaths. Long term exposure to fine particulate matter may be associated with increased rates of chronic bronchitis, reduced lung function and increased mortality from lung cancer and heart disease. (NY Department of Health)
The Thai government rate the upper safe level of air pollution as 50. The World Health Organisation rate the upper level at half of that, only 25 mg per cubic metre. Either way, the smog and smoke levels in Thailand's north are many, many times the acceptable safe levels for the region's populations and is doing incalculable damage to northern Thailand's future tourist potential.

PHOTO: Survivor Guide Chiang Mai
Keep in contact with The Thaiger by following our
Facebook page
.