On Deck: Dive ban to impact yachting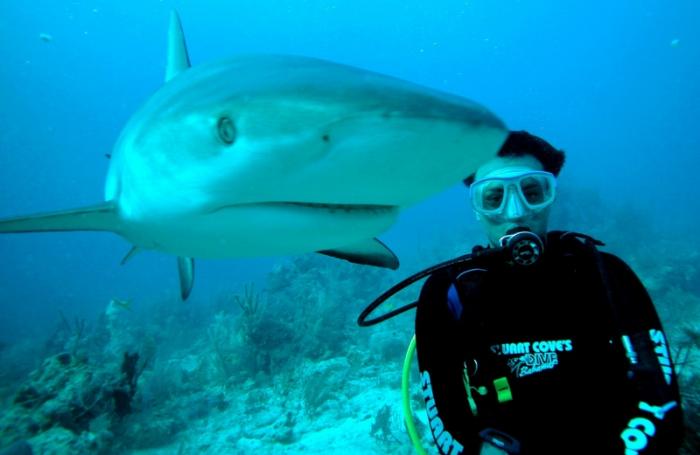 PHUKET: "Move to regulate diving industry" was a recent headline and front page story in the Phuket Gazette. At first glance I thought; 'fair enough', until I read further.
Following a spate of deaths and accidents, the Ministry of Tourism and Sports (MOTS) Phuket Office, headed by Santi Pawai, has taken it upon themselves to improve safety in the dive industry.
Improving safety is a good thing, but the upshot of this is to ban private diving. "It doesn't matter how qualified you are or if you're diving with a buddy; it's necessary for your diving excursion to be linked to a recognized dive business," said Mr Santi.
Yet again this is knee-jerk reaction from local officialdom is a hasty response with little or no thought and planning.
While there are injuries and deaths in diving, there are plenty more injuries and incidents (and deaths) from snorkeling, jet skiing, and even more when simply driving on Phuket's roads. Roads, jet skis, and snorkeling, however, are not under the remit of Mr Santi, so let's not go there. Diving, apparently, now is.
Banning private diving is unlikely to fix anything. The MOTS is assuming that all the injuries and deaths come from private diving, which they don't. I would go as far as to say that private diving accounts for far less than half.
Perhaps paying attention to snorkeling trips, tour guides, and speedboat drivers and their safety competency would improve the safety in Phuket's waters. In my opinion, resources spent on these issues would be spent wisely, whereas a blanket ban on private diving will have negligible effect on safety.
Where a private ban is likely to have a significant effect is the yacht charter industry.
Firstly, how can you realistically enforce this private diving ban? The MOTS in Phuket has a hard enough time controlling illegal Chinese guides, which I can find at any 7-11 on this island any evening of the week.
Back to yacht charter: if you missed it, the Royal Thai Government has been shouting a lot about a new 12-month superyacht charter license they have introduced, with the aim of attracting yachts over 30 meters to spend more time in Thailand, and charter their yachts while they are here. Good idea, good revenue for the industry and economy, but what if a charter guest wants to dive off the yacht? Or what if the owner flies in and wants to dive off his own superyacht?
Assuming the MOTS enforces its blanket private diving ban, then individuals on any yacht (owners or charter guests) simply cannot dive. Unless of course they go with an official diving company, which they are unlikely to do.
What's next? Following the tragic death of a Russian crewman on a superyacht off the Similan Island recently, can we expect another knee-jerk reaction to safety? Let's hope not.
Looking at the marine big picture, there is clearly a need to bring relevant stakeholders together. Jet Skis, speedboats, tour boats, yachts and yacht charters are the remit of the Phuket Marine Office. Diving, previously self-regulated and following the international PADI system on the whole, is now being claimed by the MOTS in Phuket. Perhaps a single authority for everything marine would make more sense?
Rather than making rash announcements and public statements, which as history has proven time and time again results in little action, how about officialdom consulting with the industry stakeholders.
There seems to be apathy by public officials towards the private sector yet the knowledge and experience in the private sector far outweighs that in the public sector, and if a more open-minded and inclusive approach to safety discussions and industry development can happen, I'm sure the improvements will be clear for everyone to see.
Thailand Marine Business Association anyone?
Duncan Worthington is a long time Phuket resident and through Infinity Communications (www.infinity-comms.com) consults to leading consumer brands, hospitality and marine clients in Thailand. In his 'spare time' he runs the marine portal www.MarineScene.asia. #OnDeckPhuket
— Duncan Worthington
Keep in contact with The Thaiger by following our
Facebook page
.
Tax on salt content being considered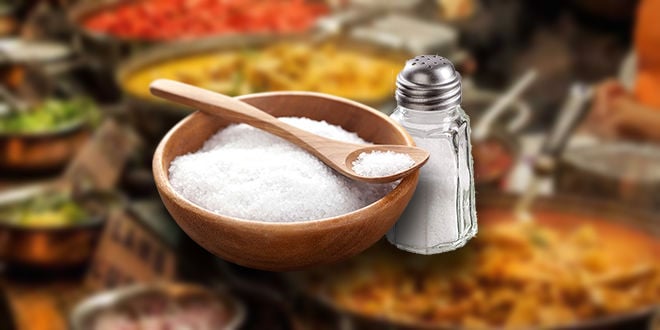 The Excise Department is considering imposing a tax on the salt content of food to encourage food producers to reduce the sodium content of snacks, instant noodles and seasoning cubes.
The director of the Office of Tax Planning said that the department is discussing a limit on the amount of sodium food can contain, in line with the standard set by the World Health Organization (WHO), which is 2,000 milligrams of salt per day.
In reality, Thai people consume an average of 1,000 milligrams per meal, making their daily intake well above WHO guidelines, according to the director.
He said any tax imposed would be at a level which would encourage food producers to reduce the sodium in their processed food without being punitive, adding that the proposal isn't intended to generate more tax revenue, but to help protect the health of consumers. Excessive sodium in the diet can lead to high blood pressure and kidney disease.
Fish sauce, soy sauce and salt would not be taxed.
SOURCE: thaipbsworld.com
Keep in contact with The Thaiger by following our
Facebook page
.
Water shortage warnings in 22 provinces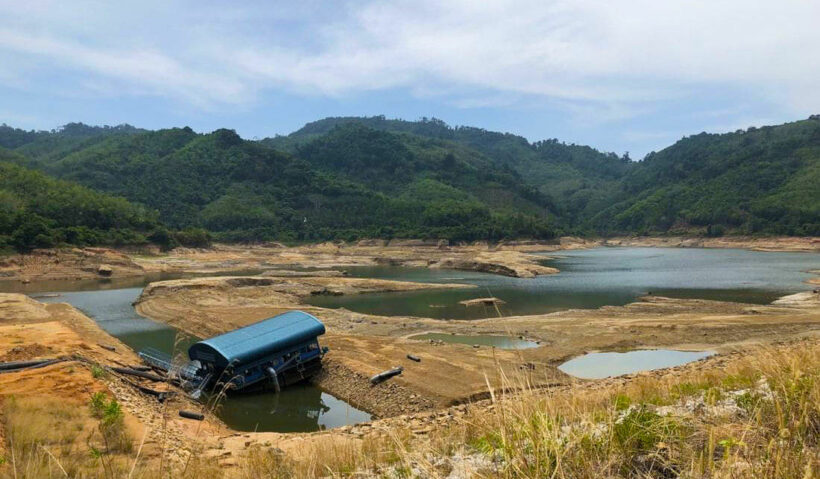 People living in 22 Thai provinces are being warned to prepare for shortages of drinking water during the upcoming dry season, due to start on November 1st.
The warning was issued by the National Water Resources Office, citing low levels in reservoirs, which are the main sources for tap water production waterworks in 22 provinces.
Areas at risk identified by the office are in northern, north-eastern, eastern and southern provinces.
Measures have been adopted by agencies charged with dealing with water shortages. including dredging water channels to allow greater volumes of water to flow into reservoirs, drilling underground wells, enlarging storage ponds and the purchase of water to supply to those in urgent need.
The Royal Irrigation Department has announced that people should use water sparingly.
There are currently about 6 billion cubic metres of usable water in reservoirs in the affected provinces, with 5 billion cubic metres reserved for consumption and ecological preservation, leaving only 1 billion cubic metres for use in agriculture.
This means farmers in the Chao Phraya river basin may not be able to grow a second crop of rice this year.
SOURCE: thaipbsworld.com
Keep in contact with The Thaiger by following our
Facebook page
.
Green Day heading back to BKK in 2020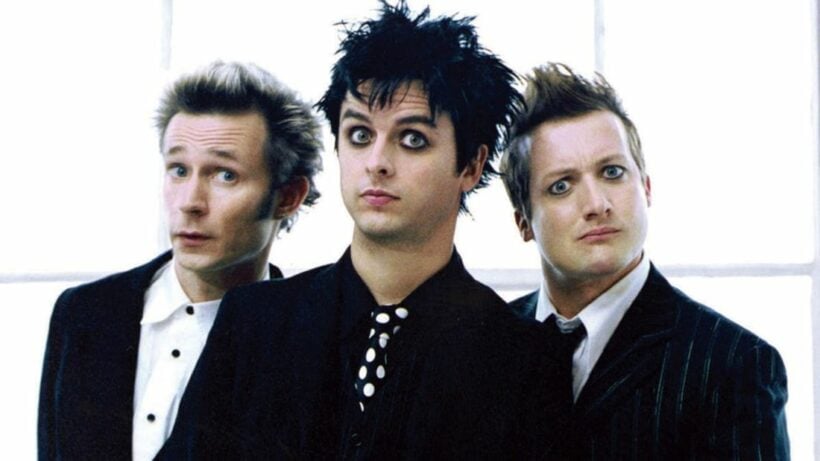 Green Day, five-time Grammy Award winners, are embarking on a global tour in 2020, including a stop-over in Bangkok during March. The rock 'n' roll Hall of Fame inductees will perform a series of concerts throughout Europe, UK, North America and Asia.
"Green Day Live in Bangkok" takes place on March 11, 2020 at Impact Arena, Muang Thong Thani. But it's not their first time. Green Day sold out concerts in their last Thai live gigs in 1996 and 2010.
Formed in 1986 in Berkeley, California, Green Day is one of the world's best-selling bands of all time, with more than 70 million records sold worldwide and 10 billion cumulative online streams of their music and performances. Their 1994 breakout album "Dookie" is widely credited with popularising and reviving mainstream interest in punk rock, catapulting a career-long run of No 1 hit singles.
In 2004, Green Day released the rock opera "American Idiot", selling more than 7 million copies in the US alone and taking home the Grammy Award for Best Rock Album. In 2010, a stage adaptation of "American Idiot" debuted on Broadway to critical and commercial acclaim. Entertainment Weekly called Green Day, "The most influential band of their generation," while Rolling Stone said, "Green Day have inspired more young bands to start than any act this side of KISS, and that doesn't seem to be changing."
Green Day Live in Bangkok 2020 is on March 11, 2020 at Impact Arena, Muang Thong Thani.
Ticket prices start at 2,000 baht and tickets go on sale on November 2 at all ThaiTicketMajor outlets via www.livenation.co.th or www.thaiticketmajor.com or call: 02 262 3838 for more information.
SOURCE: The Nation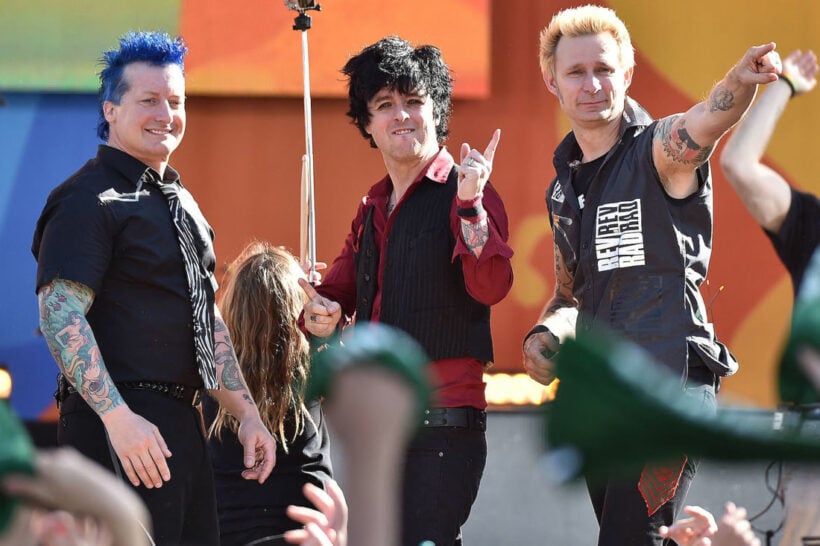 Keep in contact with The Thaiger by following our
Facebook page
.