Property Watch: Influence of crime on land value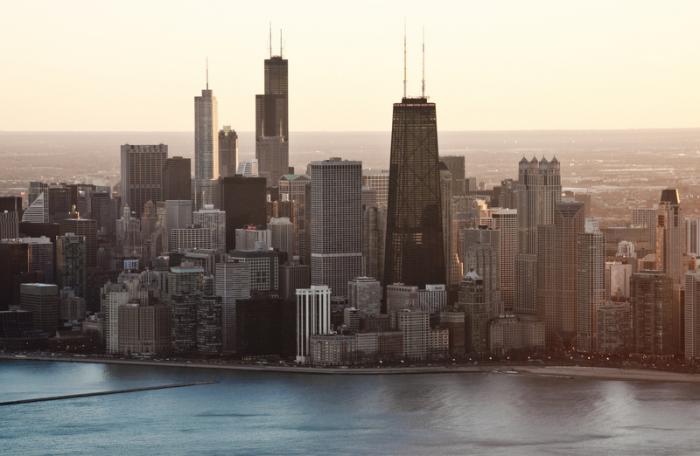 PHUKET: Reading through the news each week for Phuket, we all see the stabbings; suicides; drive-by shootings; drug hauls; crazed mini-van and other public vehicle smashes; horrific murders and assaults.
Some elect to comment on these stories in the hope that those who can do something about the levels of crime will take action not just to deal with crime, but to try and prevent it. I have personally commented on some of the more shocking news items that I have seen. Sometimes it is hard to hold inside the negativity surrounding this type of news.
To be fair, crime isn't exclusive to Phuket. In recent times Chicago has been going through a series of crime waves and, as with all places that allow guns to be traded fairly easily in the public domain, gun deaths ensue. Many sub-Saharan countries, such as Somalia, are rife with crime, and in many major cities around the world there are 'neighborhoods' which, for one reason or another, become crime centers.
However, many of those places don't rely primarily upon tourism in a direct or indirect manner, and many of those places aren't seeking to expand their tourism market through attracting higher quality and longer-staying tourists, as is the case in Phuket.
Phuket's crime and its management, will continue to significantly shape the neighborhoods of Phuket, and therefore their property prices.
Land and property prices used to be subject to quite a simple set of parameters: sea view; proximity to a beach; access; and proximity to the airport.
We all know this has changed and developed to include proximity to retail outlets, sports/recreational facilities, schools and hospitals, as well as distance from congested traffic areas.
With the continuing Phuket crime-waves that seem to increase each year, neighborhoods will be impacted, with the value of land upon which properties are constructed being influenced. Below, I have listed the crime dimensions that might influence the development of neighborhoods in future:
– Whether or not motorbike gangs operate in the area
– Proximity to communities with known drug issues
– Proximity to an entertainment area, or drinking establishment known to be a hotbed of criminal activity; excessive noise and illegal closing times
– Proximity to a 'cut-through' or 'short-cut' road around a traffic congestion zone, resulting in public vehicles frequently violating traffic laws including speeding and driving dangerously
– Proximity to a public park were crimes are often committed
– Proximity to a perceived danger area such as a taxi rank
Will the Surin Beach area become an area with high burglary rates due to the large number of upscale villas, or will the security guards and CCTV cameras function to ward off intruders?
Will Kathu become the new Patong? Will Rawai become an underage motorbike driver-free zone? Will public parks have roaming security guards policing the theft of coins from Krathongs at Loy Krathong?
Time will tell.
Our neighborhoods will develop according to the normal factors that influence real estate values, but crime will also play a large part in determining the attractiveness of various locations and the re-sale market will reflect that accordingly.
Neighborhoods in other countries have created 'Neighborhood Watch' programs, in which communities and residents cooperate to fill the gaps where the enforcement authorities lack the resources to cope with the amount of crime. The focus in such groups is always on crime prevention. I understand more CCTV cameras are coming to Phuket soon, and provided they are monitored properly, they are welcome.
Desmond Hughes has been an owner and operator of his law firm in Thailand for 14 years, and is a Senior Partner at the Hughes Krupica law firm: www.hugheskrupica.com
— Desmond Hughes


Find more property for sale and rent across Thailand at Thaiger Property, powered by FazWaz. You can even list your property for free.
Top Five things to consider if you're buying a condo in Thailand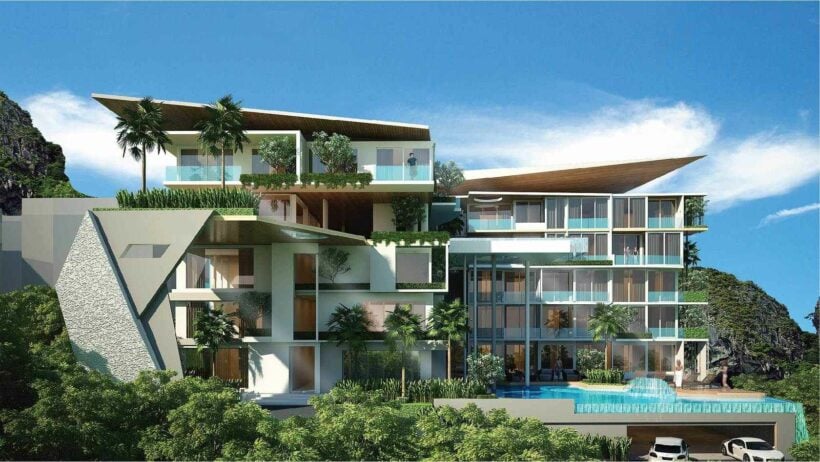 Not quite a Top Ten but some good straight-talking about buying condominiums in Thailand from Desmond Hughes from Hughes Krupica…
One of the most commonly read or spoken summary of foreign ownership of property in Thailand is along the lines of
"Foreigners can buy a foreign freehold condominium in their name".
At this sentence, many foreign investors switch off, and assume that the rest of the detail provided by the author may be legal mumbo jumbo or a thinly veiled attempt to win their business.
In fact, there is quite a lot you should know about Thai condominiums, before you start property hunting. As my clients don't generally spend their time reading legal journals and legislation unless they have to, I have set out a mixture of legal and practical matters below without much distinction:
1. Only 49% of the Registrable Area of a condominium can be sold to foreigners.
In Bangkok, this is not likely to have any impact on you. Most of the buyers and owners of condominiums in Bangkok are Thai nationals. Even in condominiums popular with foreigners, it is an uncommon phenomena that foreigners would ever outnumber Thais as owners in a building. You might ask why the rule even exists, but there is a fear and protectionism in many Asian countries, not just Thailand, to try and keep foreigners 'controlled' through numbers and perecentages.
In other places – Phuket; Pattaya; Koh Samui; Chiang Mai and Hua Hin particularly you should apply caution to ensuring that the correct 'quota' of foreign units is available to be sold to you on a freehold basis.
2. Banks often advertise they will give finance, even potentially to foreigners, but in the end – don't
I speak from personal experience and from that of my clients. For my first condo investment in Bangkok, I had to take out a loan with HSBC which was then taken over by a Thai bank. My loan had to be in foreign currency, because in order to buy a foreign freehold condominium – you have to send foreign currency into Thailand from overseas to generate 'foreign exchange transaction forms' to register the title to a foreigner at the land office. This means a lot of hoops for a bank to jump through simply to provide a mortgage. Foreigners are also viewed as flight risks by Thai banks and they do not wish to spend their time chasing foreign assets. This all means that a very high percentage of the foreign buyer market is cash based, which is good for the stability of that part of the condo market.
If you are tempted to try and take out finance applications to banks, be aware that the banks are looking for you to have some business in Thailand; perhaps to be married to a Thai national who preferable from the bank's perspective will have some degree of wealth for self-support; and that you have other assets in Thailand with a history of using and paying off credit such as credit cards.
3. There is an oversupply of condominiums in Bangkok at the moment and rental yields are traditionally low in terms of % compared to more expensive Asian neighbors – Hong Kong and Singapore, and further afield
A condo in a prime rentable area at a high investment price can remain rentable due to its extremely useful location and amenities. If such condo has a 24 hour supermarket in the basement of the retail area and dozens of restaurants, as a condo building I am thinking of does have such amenities, then it will remain rentable for some time if the property is maintained. However, another condo at the end of the same 'Soi' and post building and delivery could remain unrented after many months and even if the rent is cut to 50% of the market price. Don't just take my word for the state of the market for condo rentals in Bangkok, ask the agents.
In addition to this, the authorities are taking a closer eye at tax declarations and 'cracking down' on undeclared taxes – not just personal income tax, but the 'business tax' of 12.5% for renting units out. This all adds to the costs of investing and renting in a condo, and you must calculate this into your budget and forecasts to avoid living in fantasy land about dream returns.
3. You won't have any say in how the condominium is managed
Unless you buy up over half of the voting rights attached to units in the entire building, you will be a minority voice on issues like the raising of the common area fees; use of the 'sinking fund' – the fund to make capital repairs, changes to the rules and regulations and general maintenance decisions, even of some significance. Don't imagine standing up at an co-owners meeting voicing your opinions and somehow making headway in 'changing' the direction of the management of a building. The way in which a building is managed boils down to how the developer has structured ownership, whether the developer retains many units and a large % of the voting rights or not, and whether the developer plans to self-manage or outsource management of the asset to a reputable or not-so-reputable management company.
If you don't check the management plan then I can reference lots of analogous situations where you would take more care – if you buy a car, you should think if there are any decent repair centres nearby and at a reasonable price – Ferraris in Phuket aren't currently easy to maintain, I would imagine, as a non-Ferrari owner and observer of the state and condition of the roads in that Province. You also wouldn't, I hope, buy a smart phone without knowing you could have the phone service, fixed and various parts replaced on reasonably short notice. As a property is a far higher value of investment, a lot of investigation into the management plan is necessary.
4. Don't Believe the Hype – It's a Sequel
False Media, we don't need it do we? If you see a glossy marketing brochure and are told that the developer 'has to deliver on its promises by law' – be wary. To take one example, I bought a condo under which a 'private wine cellar area with personal secure wine bottle storage space' would be provided to every buyer. Amazingly, without any shame at all, the famous developer constructed an unchilled cheap wooden cabinet with glass doors, no locks next to 4 sofa chairs in the open space corridor between a swimming pool and the gym. If you wanted to fry an egg on the 'wine cabinet' then that was highly likely to have been possible.
These kind of things are not all 'horror stories' – I actually got a decent condo notwithstanding the missing items. However, you will often have to compromise when in more highly regulated and supervised jurisdictions, you would not. Compromise is a very common work in Thai society and it applies to business and consumer purchases too.
5. Set up your ownership for easy re-sale
If you are buying a condo as a 'foreigner' and paying cash, then you can buy your condo through a foreign company, and sell the company later. This is only worth doing if the cost of setting up and maintaining the foreign company is reasonable and the company you set up is 'saleable' and attractive to others. You should not carry out this kind of structuring to 'avoid tax'. However, you can set up this kind of structure, pay tax on the purchase, and subsequently deal with your company as you see fit, provided a buyer is willing to buy it. If such a company receives rental income, then even if it is foreign it is till liable to taxes as the use of the 'immoveable property' for generating revenue isn't deemed to be 'outside' of Thailand, and that applies even if the company tries to contract for and receive the rent outside of Thailand.
Desmond Hughes has operated and owned 2 law firms in Asia in 14 years spanning Thailand; Vietnam; Indonesia with clients in all of Asia and other markets investing inwards into the region with his existing firm Hughes Krupica possessing a large market shares in its fields of expertise. 
Phuket's hotel and property players look north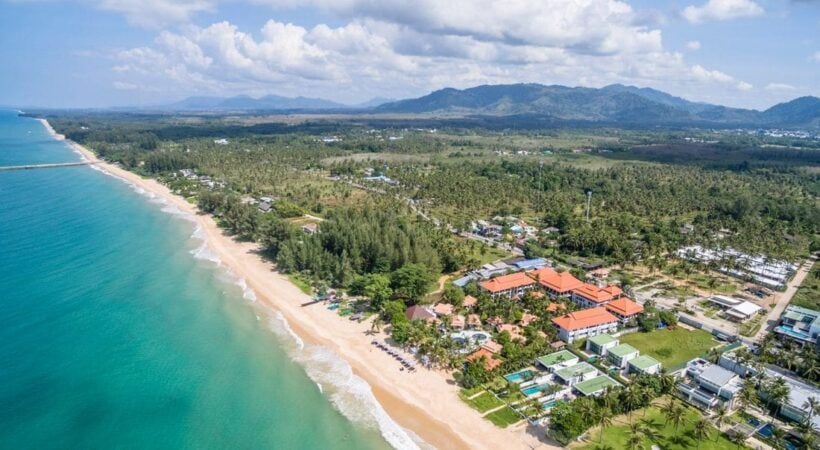 by Bill Barnett of c9hotelworks.com
One of Greater Phuket's real estate and hotel market's that has a decided buzz of late is the area north of Phuket over the Sarasin bridge in Phang Nga.
In Natai Beach, the entry of the Baba Beach Club and nearby Akyra has created renewed visibility for the broad West Coast stretch of white sand beach, extending north beyond Phuket.
Two upscale hotels are in the development phase in the vicinity, with one being flagged to an international hotel operator.
Up at the 1,000 plus rai Thai Muang mega-project, movement is once again underway, as is a nearby massive Japanese-led mixed-use project including a golf course.
Land values are currently running amuck in the Koh Kloi area where the AOT (Airports of Thailand) has reportedly acquired land for an upcoming Phang Nga airport which will provide Phuket with a second gateway alternative.
Premium land transactions are taking place, with the most notable being the recent trade of the former oceanfront site in Bodan that was to be at various stages first a Raffles and later a Ritz-Carlton Reserve.
Looking at Phuket's light-rail initiative, one knock-on effect will be the eventual linkage between the island and larger connection to a broader rail terminus in Koh Kloi. This will likely spur real estate speculators to acquire peripheral locations.
As Phang Nga's West Coast four land highway expansion moves forward to Khao Lak and beyond, Phuket's Northern neighbor is seeing a renewed push in its tourism, property and infrastructure.
Ocean Property launch first Phuket development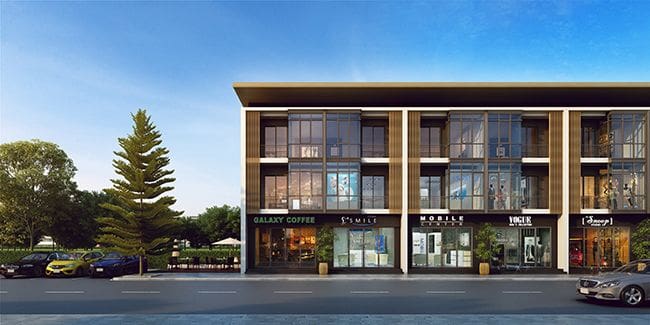 Thai real estate developer, Ocean Property, are continuing to expand outside of the capital with the launch of their first real estate development in Phuket – a townhome and modern commercial home office project "Ocean Town Muang-Ratsada".
Located in the heart of Phuket providing owners with easy access to all major infrastructure and island facilities, prices start from just 2.69 million baht.
With property interests in Bangkok, Pattaya and Khon Kaen already, Ocean Property recognises central government's considerable investment in the island's infrastructure and Phuket's strong tourism fundamentals, and are investing in Phuket confident of residential demand on the island.
"Ocean Property is confident in Phuket's property market. We see a trend of future growth and market expansion on the back of the island's ongoing development and tourism industry growth. Our research has identified a number of buyer groups, for example, civil servants, private-sector employees and entrepreneurs, that we believe will be interested in our Ocean Town Muang-Ratsada project," said Mr. Napong Paripontpochanapisuti, Acting Managing Director of Ocean Property Company.
"Government investment in the island is set to continue with planned expansion of the island's transportation network such as enlarging Phuket's international airport as well as a Light Rail Transit system from Phang Nga to the south of Phuket."
Ocean Town Muang-Ratsada is a quality townhome and modern commercial home office development located on more than 20-rai in Phuket City and with a total development value of 700 million baht.
The project comprises 187 units including two types of two-storey townhomes: "Tide" (116 units) and "Shallow" (55 units). Tide's architectural plan offers four bedrooms, three bathrooms and two parking spaces with a 5.7-metre wide frontage.
Sizes start from 20 square-wah with a usable area of 155 sq.m. Shallow's architectural plan offers three bedrooms, two bathrooms and one parking space, also with a 5.7 metre wide frontage, and sizes start from 20 square-wah with a usable area of 115 sq.m.
In addition, there are 16, three-storey commercial home office buildings known as "Crest".
All have a 5-metre frontage, sizes start from 23.80 square-wah and have usable area of 195 sq.m. The townhome prices start from 2.69 million baht and the commercial home office's from 4.89 million baht.
The properties use warm and relaxing colour tones together with quality materials, and include home innovations that help reduce the use of electric lighting through smart roofing systems which allow more natural light inside (Smart Touch Tech Roof and Sky Light Roof), the latest LED Panels which use considerably less electricity than more traditional bulbs, as well as new tech glass which allows 75% of natural light through and only 49% of the heat, helping to keep the property cooler.
There are additional green areas around the development and security onsite includes CCTVs, a key card system, Smart Home Security System and 24-hour guard team, giving resident's peace of mind.
Ocean Town Muang-Ratsada is located on Srisuthat Road in Phuket City. The area offers convenient travel to schools, universities, government offices, hospitals and shopping centres. Construction has started and is expected to be completed in the third quarter of 2020 with show homes to be open for visiting this coming May.
Units at Ocean Town Muang-Ratsada are available for reservation and purchase.
Register now at www.oceanproperty.co.th for more information.