Muay Thai gains momentum in Nepal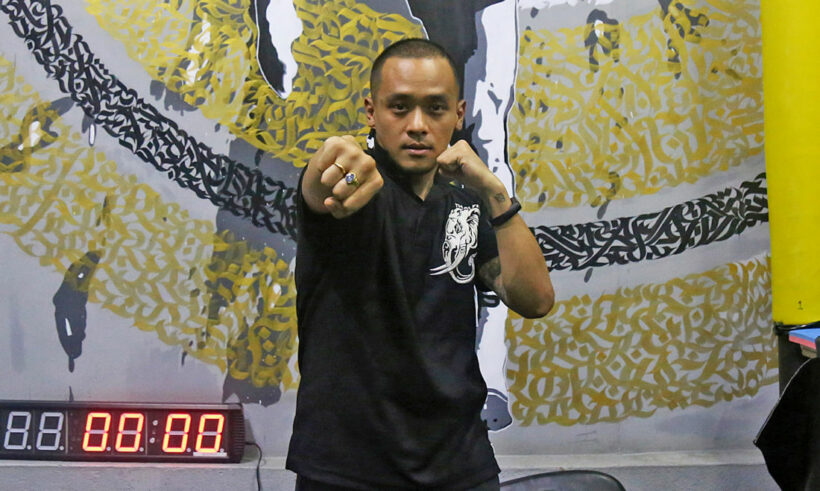 "Muay Thai fighters are so strong, they can knock down a tree with a single kick."
Gymkhana, with the help of Nepal National Muay Thai Association, organised the first semi-professional competition and plans more in the future.
While still a child Rahul Moktan heard his father talking about the Thai sport of Muay Thai, which has since paved his way to pursue the sport. A young Moktan wanted to become a Muay Thai fighter himself and now has over 10 years of Muay Thai  experience.
"Yes, a Muay Thai fighter can bring down a tree. But it has got to be a small lean banana tree. Not the big ones I believed during my childhood."
"I didn't plan to go pursue Muay Thai but I was good at sports and was fascinated especially by the martial arts."
Edgar Noosdanus, a Dutch national trained Moktan and also suggested he go to Thailand – the country of origin of Muay Thai – for proper training. Since his intensive training in Thailand there has been no turning back.
In 2014, he returned to Nepal and started Gymkhana Muay Thai in 2017. Moktan now trains Muay Thai fighters at Gymkhana. His fitness centre recently organised its first Muay Thai and boxing competition and received rave reviews.
Twelve fighters took part in three different weight categories – 60, 65, 70 kilogram – in semi-professional five-round bouts.
"Any combat sports in dangerous so we thought about getting permission from the governing body. We informed about our intention to the sports governing body — Nepal National Muay Thai Association — and got the green light," said Moktan.
He now hopes such tournaments will give a proper platform to aspiring Nepalese Muay Thai fighters.
Moktan, however, believes it's still tough to give Muay Thai a professional touch in Nepal.
"Whatever tournaments are organised in the country, they are still amateur events. Such amateur tournaments won't help much in the popularity of the sport. Fighters don't have a financial incentive or motivation to pursue it for long."
"But now the national association take athletes to Thailand which helps grow their game. The sport is gradually finding it's foothold across the country."
President of Nepal National Muay Thai Association Ganesh Lal Kakshyapati says Muay Thai needs a greater fan base to help it gain greater heights.
"We see fans flocking the airport every time the Nepali football or cricket teams fare well abroad at international tournaments. But whenever we (Muay Thai athletes) win big and return home, we hardly see anyone at the airport to welcome us back."
We may lag behind in terms of infrastructure but what we lack is the support from the public. People still don't understand Muay Thai well. They believe it a kind of karate or taekwondo. There is a need to clear this misconception about the sport."
ORIGINAL ARTICLE: Kathmandu Post
Keep in contact with The Thaiger by following our
Facebook page
.
Thailand ranked sixth best in the world for healthcare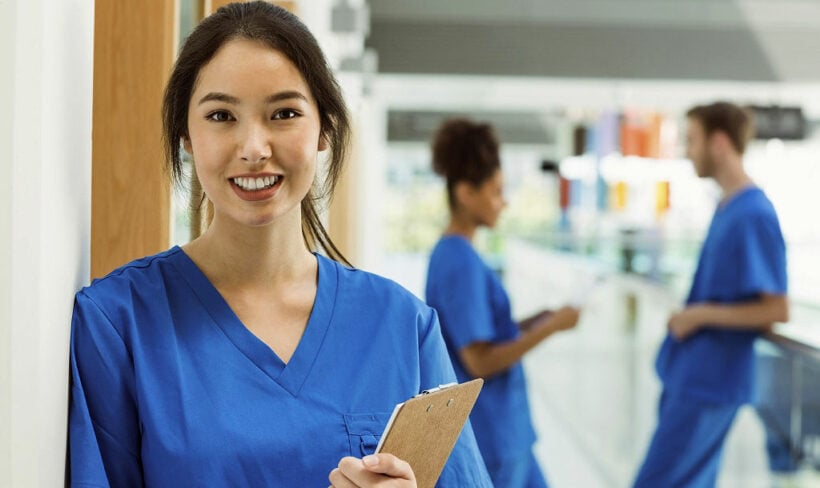 Sixth best healthcare system in the world! Well done Thailand.
The Kingdom is gaining worldwide recognition for quality healthcare services after placing sixth in a ranking of countries with the best healthcare systems. The ranking was conducted by the US magazine CEOWORLD who do annual rankings of a number of world businesses and services. The rankings came out last month.
The annual Health Care Index is a statistical analysis of the overall quality of a country's healthcare system.
Thai Public Health Minister Anutin Charnvirakul says the ranking as an indication of Thailand's success in developing a sustainable and valued healthcare sector.
According to CEOWORLD Thailand is among few Asian countries which managed to place in top 10 in 2019. Thailand joins South Korea who reached second place and Japan in third place.
But European countries dominate the list – Austria leading at fourth place, followed by Denmark (5th), Spain (7th), France (8th) and Belgium (9th). Australia rounded out the top 10 at 10th place.
Taiwan's health care topped the the list of 89 countries, scoring 78.72 out of 100 on the Health Care Index. At the opposite end of the spectrum, with a score of 33.42, Venezuela was named the country with the worst health care system in 2019.
The Health Care Index rates a number of factors in a country's health care services, including infrastructure; health care professionals' (doctors, nursing staff, and other health workers) competence, cost, availability of quality medicine, and government readiness.
The Public Health Minister, responding to the great result, says that the government must not rest on its laurels, "as mere rankings do not matter as much as how well the ministry performs its duty of maintaining public health".
SOURCE: Bangkok Post
To find the latest medical procedure info and make bookings, go HERE.
Keep in contact with The Thaiger by following our
Facebook page
.
Travel giant Thomas Cook teetering on financial collapse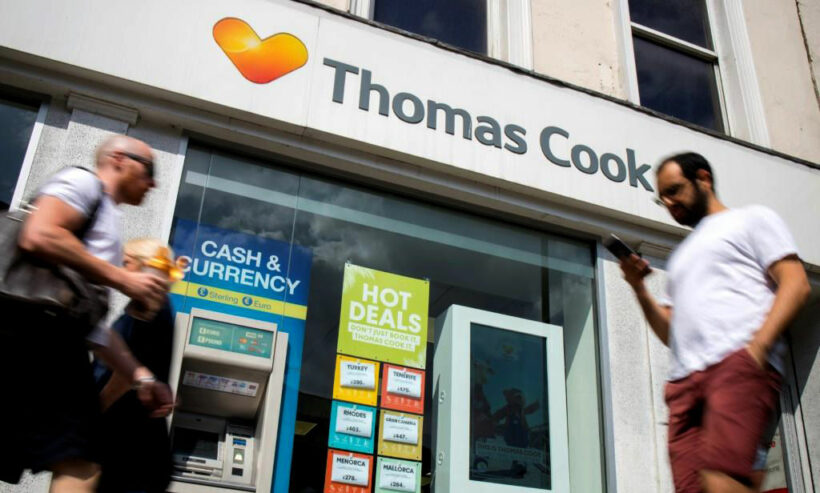 Unable to adapt to the move online as smaller, nimbler travel companies thrive, Thomas Cook, the household name in international travel, is close to financial collapse. And the collapse could leave up to 150,000 British tourists stranded overseas.
The iconic British travel giant Thomas Cook say they've failed to find any further private investment to stave off collapse and now relies on an unlikely government bailout. The group is blaming "Brexit uncertainty" as the major problem with their current malaise.
The operator announced they needed £200 million (US$250 million) – in addition to the £900-million rescue deal secured last month – or else face administration, which could potentially trigger Britain's largest repatriation since World War II – customers who are currently overseas.
A source close to the negotiations told AFP the company had failed to find the £200 million from private investors and would collapse unless the government intervened. Without another bailout by its Chinese major shareholder Fosun, the brand's financial options are few.
But ministers are unlikely to step in due to worries about the pioneering operator's longer-term viability leaving it teetering on the brink of collapse and stranding up to 150,000 British holidaymakers abroad.
"We will know by tomorrow if agreement is reached," the source told AFP. The firm's shareholders and creditors are scheduled to meet from 9 am (0800 GMT) on Sunday morning, followed by a meeting of the board of directors in the afternoon.
The Transport Salaried Staffs Association, which represents workers at the company, called on the government to rescue the firm.
"It is incumbent upon the government to act if required and save this iconic cornerstone of the British high street and the thousands of jobs that go with it," said TSSA General Secretary, Manuel Cortes.
"The company must be rescued no matter what."
Two years ago, the collapse of Monarch Airlines prompted the British government to take emergency action to return 110,000 stranded passengers, costing taxpayers some £60 million on hiring planes.
The government at the time described it as Britain's "biggest-ever peacetime repatriation".
Thousands of workers could also lose their jobs, with the 178 year old company employing about 22,000 staff worldwide, including 9,000 in Britain.
Chinese peer Fosun, which was already the biggest shareholder in Thomas Cook, agreed last month to inject £450 million into the business. In return, the Hong Kong-listed conglomerate acquired a 75% stake in Thomas Cook's tour operating division and 25% of its airline unit.
Creditors and banks agreed to inject another £450 million under the recapitalisation plan announced in August, converting their debt in exchange for a 75% stake in the airline and 25 percent of the tour operating unit.
Thomas Cook in May revealed that first-half losses widened on a major write-down, caused in part by Brexit uncertainty that delayed summer holiday bookings. The group, which has around 600 stores across the UK, has also come under pressure from fierce online competition.
SOURCE: Agence France-Presse
Keep in contact with The Thaiger by following our
Facebook page
.
Vietnam Airlines opening direct Phuket to Ho Chi Minh City flights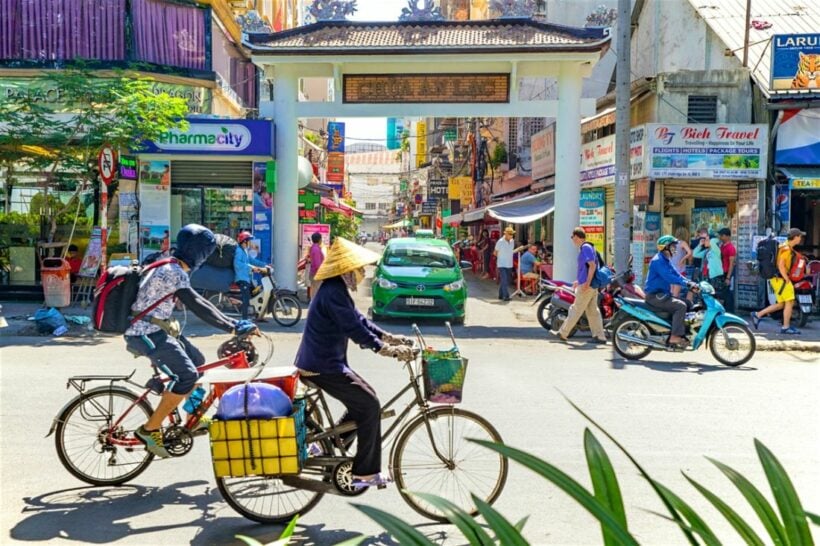 by Bill Barnett c9hotelworks.com
Vietnam Airlines will commence direct flights between Ho Chi Minh City (Saigon) and Phuket on October 27.
Flights will operate three days a week, on Tuesday, Friday and Sunday. The airline is also launching direct Ho Chi Minh City to Denpasar (Bali) service.
Vietjet Air, the popular new low-coast airline out of Vietnam, is currently servicing the increasingly popular route.
Keep in contact with The Thaiger by following our
Facebook page
.