Thai Life
Melting your worries away at Breeze Spa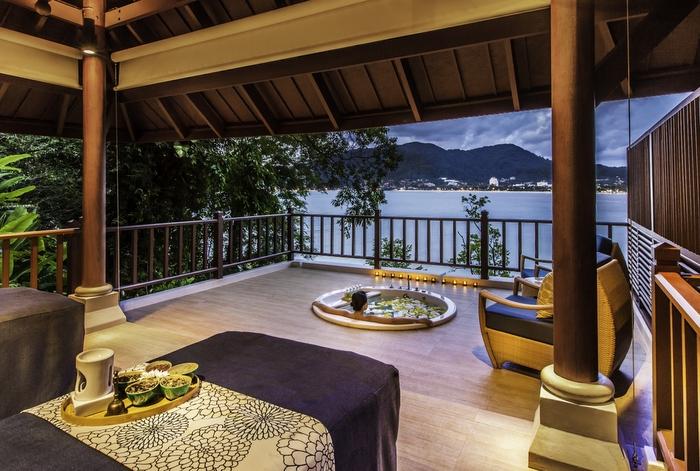 PHUKET: Breeze Spa, located in the four-star Amari Phuket hotel in Patong, recently announced its partnership with leading American dermatologist Dr Howard Murad.
Combining Dr Murad's innovative skin therapies with Breeze Spa's facilities, the partnership introduces five new facial treatments this month, which I, of course, had to try.
Once I arrived at the reception area, I was welcomed by a bouquet of smells – peppermint and rosemary oil. I was greeted with the spa's signature drink of passion fruit, pineapple and lime, served in a glass with the rim covered by crystalline sugar and local honey from their responsibly-sourced apiary.
There are several facial treatments to choose from: hydration, deep cleansing, sensitive and after-sunburn, brightening and anti-aging.
I chose the anti-aging facial treatment and was led to a wooded sala. On the way there, we passed a small natural stream. Before my treatment started, I was offered a visit to the steam room, just to warm up my body.
Sitting wrapped in a soft cold towel in the steam room, I began to relax and lose my worries. I spent a few minutes in the room before the 75-minute facial treatment began.
Breeze is one of Phuket's most impressive spas. The teak wood sala sits atop the edge of a cliff, overlooking a dazzling sea and the enchanting sounds of nature enveloping the spa experience. Each of the four salas is separated by a garden walkway to ensure the privacy of the guests.
The anti-aging facial treatment is meant to reduce wrinkles with a powerful and intensive peel that also infuses the skin with long-lasting hydration.
After we completed the treatment, I jumped in the outdoor jacuzzi at the edge of the cliff overlooking Patong Bay. Warm water was just what I needed after the treatment, and I could felt a tingling sensation all over.
The spa staff were waiting for me with water when I stepped out of the dressing room. While sipping it and leaving the spa, I passed the stream again and saw birds and the sea at low-tide. I felt completely relaxed and calm. The skin of my face also felt much softer.
Breeze Spa treatments focus on boosting energy and bringing back balance with a diverse range of therapies and relaxing treatments based on 'mood analysis', which do refresh and create a sense of well-being.

The spa is open daily from 11am to 9pm. For more information, visit www.breeze-spa.com.
— Chutharat Plerin