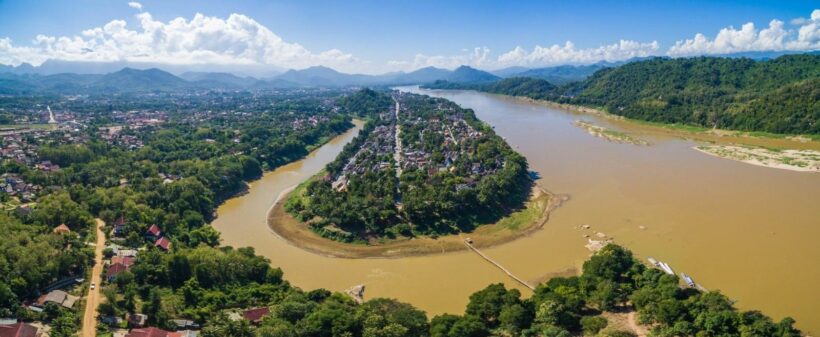 Tourism is booming in the regions bordering Thailand as tourists look further afield of the well-trodden temples and beaches route.
More than 59 million travellers visited the five countries that are members of the Greater Mekong Sub-region during 2017, according to the Pacific Asia Travel Association's Annual Tourism Monitor 2018.
Monitoring travel movements in Cambodia, Laos, Myanmar, Thailand and Vietnam, the report noted arrivals grew 13% giving the region 59.9 million arrivals.
But, Thailand still dominates the inbound travel count with more than 35 million, while Vietnam is the second largest with 12.9 million arrivals in 2017.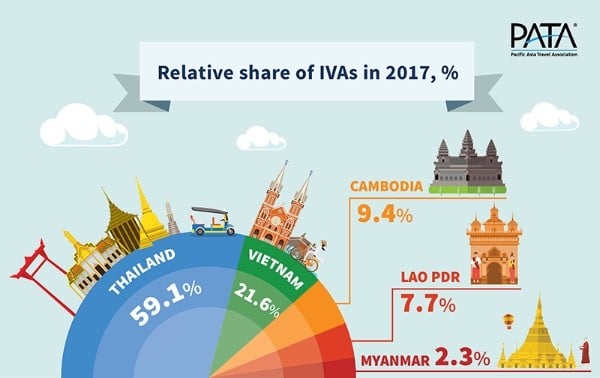 The good news for the GMS five is the robust 13% growth rate that out performs the average growth rate of 5.8% for the Asia-Pacific region.
The positive performance added 6.9 million visits to the GMS countries, while collectively the five countries had a 48.4% market share when compared with all tourist arrivals to the 10-member ASEAN bloc of which they are members.
Asia remains the dominant supplier of foreign arrivals to the GMS countries, followed by Europe, but travel from the latter is losing ground to massive surges from China and South Korea.
The two countries led the list of top 10 travel suppliers to the GMS in 2017. China supplied 16 million, up 22.8% and South Korea 4.7 million, up 31.3%.
The others were: Laos 2.1 million, up 20.3%; Russia 1.4 million (+23%); India 1.5 million (+17.9%); Thailand 3.1 million (+6.9%); Cambodia 1.1 million (+21.2%); Japan 2.7 million (+6.7%), Taiwan 1.4 (+14.2%); USA 2 million (+7.6%).
The report suggested there was considerable potential to increase arrivals from Vietnam to other GMS countries while tapping the potential of Indonesia and Singapore.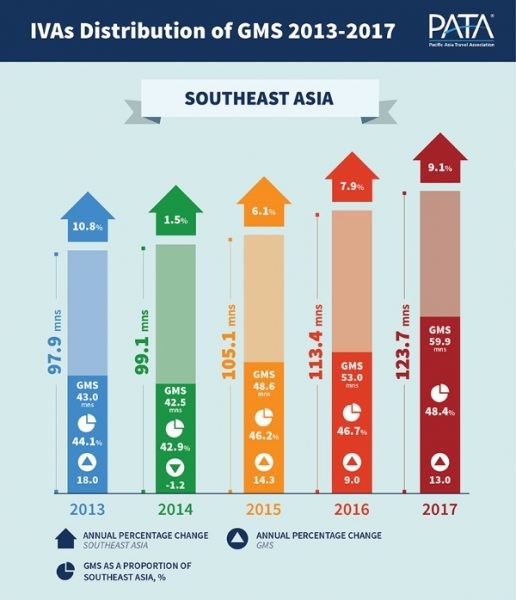 You can read the report HERE.