Making Phuket conservation profitable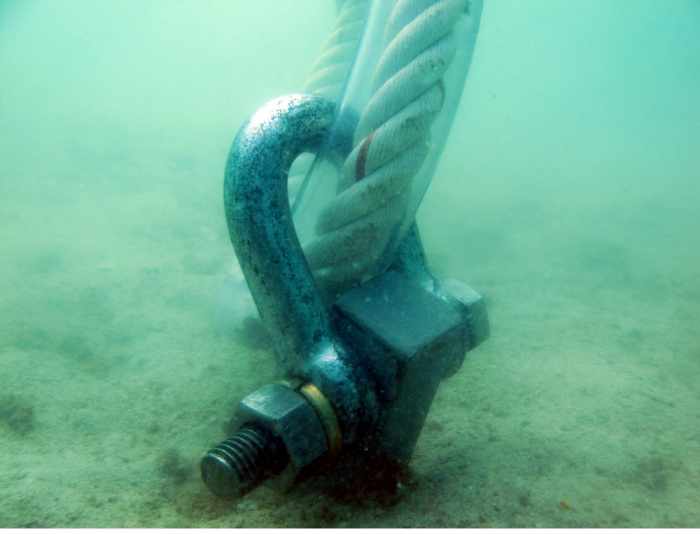 PHUKET: Most boaters and divers are sensitive about coral reef areas and try to do the right thing. However, now, with many corporate social responsibility (CSR) projects recognizing the importance of our coral reefs worldwide, a possible alliance between conservationists and businesses in Phuket could be forming to find a profit-oriented solution to the problem of boaters anchoring in coral reef areas.
The premise has two simple, but essential components: make it local and make it pay. Many successful conservation stories around the world have proven that a solution which engages the local community and benefits them financially has a much greater chance of seeing long-term success.
Driven by Safer Phuket, the alliance is growing quickly and already includes Prince of Songkla (Phuket) and Mahidol Universities (Bangkok), as well as leading businesses and marine conservation organizations. The fascinating difference between this and many other conservation efforts on the island is that it is a business-driven proposition which looks to bring a return on investment and financial benefit.
First up on the alliance's shopping list is a mooring program to replace the current free-for-all that seemingly allows boats to anchor anywhere.
Anchor damage is a huge issue.
According to Dr Wayne Phillips of Mahidol University, "The first priority in reef conservation is to ensure that they are not being ripped up on a daily basis by anchored boats. Our research shows that this is a major issue in Thailand and needs urgent attention. In a recent survey, 71 per cent of divers reported seeing anchor damage to reefs."
Islands in other parts of the world such as those in the Caribbean, as well as those that compose Hawaii, have banned anchoring for years with strict penalties for yacht owners who do not use mooring buoys.
Penalties in Hawaii include administrative fines of up to US$1,000 (about 32,000 baht) per specimen damaged and impose an additional criminal fine of a minimum of US$250 (about 8,000 baht) for a first offense, US$500 (16,000 baht) for a second offense, and US$1,000 for three or more offenses.
"We have been conducting a scientific research program at Koh Sak island off Pattaya for some time where there has been nine mooring buoys placed and we're very pleased to see the improvement," Dr Phillips explains.
The Department of Marine and Coastal Resources (DMCR) has been supporting this program in Pattaya, and they have now agreed to extend this support to other parts of Thailand.
The mooring system being used by Dr Phillips and his team is different than others in Thailand in that it uses "helix sand screws" instead of concrete blocks.
"We use the helix mooring system, which is the best available and is a proven ecological alternative to concrete blocks. In short, we drive a large screw into the sea bed, making it utterly secure and safe," explains Gwyn Williams of Dive Tribe, who developed, built and installed the mooring buoys.
The conservation alliance is now looking to populate all of Phuket's bays with adequate mooring buoys so that anchoring can be banned.
Boats will be charged for mooring and this will help fund the reef conservation work that the universities are doing.
The revenue from the moorings is essential for conservation, and it will also allow the alliance to operate a "quasi-franchise" system for each bay, with a member of each community being awarded a profitable business opportunity that manages, maintains and services the moorings.
— Duncan Stewart
Keep in contact with Thaiger by following our Facebook page.
Never miss out on future posts by following Thaiger.
Tourism officials slash Songkran travel expectations by half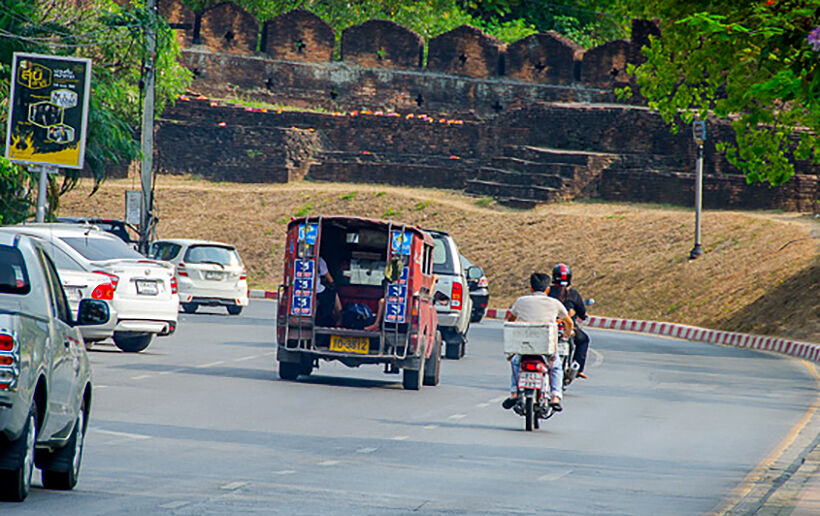 The TAT, ever the optimists regarding anything tourism related, even domestic tourism, predict that the Bangkok clusters that have emerged in the week before the Songkran break could reduce traffic and spending by up to half.
Today the CCSA is reporting 789 new infections and one additional death. 522 were local infections, mostly walk-ins to Bangkok hospitals, 259 were discovered through track and tracing. The remaining 8 were found in quarantine from overseas arrivals. In Phuket, another 17 cases have been reported today, taking the island's week total to 43.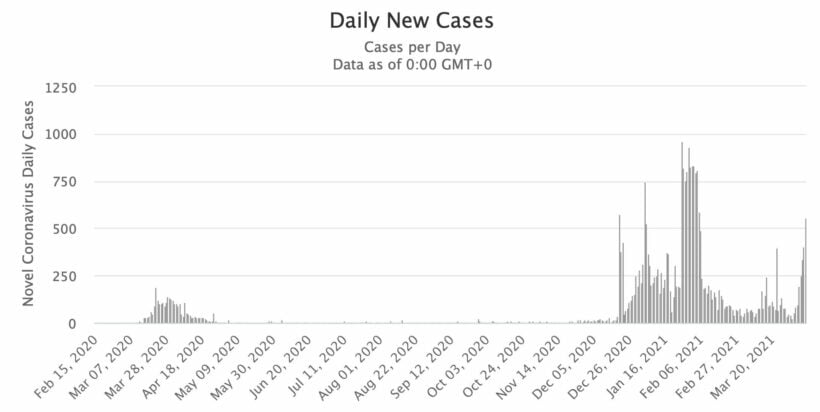 GRAPH: Worldometer figures for Thailand, up to April 9
A 68 year old man from Nakhon Pathom province died on April 4 but wasn't reported until today. The CCSA report that he died from Covid and "complications". 33 other former patients have recovered and been discharged.
Last week the TAT estimated 3.2 million domestic trips would circulate 12 billion baht for the Thai economy. But the Tourism Authority has now slashed their estimates by half after hotels, airlines and bus companies reported mass cancellations in the last few days. Other provinces are reporting less than 20% cancellations. Although this weekend will see a lot of travel, Songkran doesn't formally start until next Tuesday and the TAT expect there could be additional fallout as travellers decide to have a staycation for Songkran instead heading home.
Bangkok Post reports that 70% of travellers to Prachuap Khiri Khan and Hua Hin have already cancelled hotel bookings. Similar cancellations have been reported in Pattaya, Phuket and Chiang Mai. Many other provinces, particularly in the north east and north, are also enforcing quarantine on arrivals or additional paperwork to try and protect their provinces from any of the Bangkok clusters.
8 north eastern provinces rare now requiring 10 or 14 day quarantine periods for anyone arriving from areas where new clusters have been reported. Chiang Mai provincial officials say that tourists from Samut Prakan, Nakhon Pathom, Bangkok, Pathum Thani and Nonthaburi – basically Bangkok and surrounding provinces – must complete a 14 day mandatory quarantine or conduct a test for Covid when they arrive.
The reality is that the travel and quarantine changes are outstripping the ability to communicate them all. Anyone crossing into other provinces in the next few day, especially if you're travelling from Bangkok and surrounding provincial 'red zones' can expect some additional paperwork or a Covid test. Or even quarantine.
Keep in contact with Thaiger by following our Facebook page.
Never miss out on future posts by following Thaiger.
Unemployed elephants walk 500 kilometres from Pattaya to Surin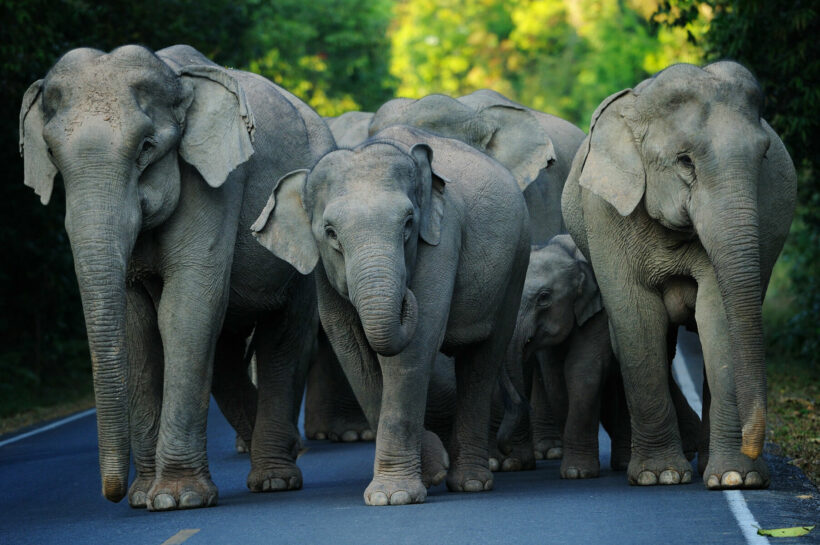 A group of 5 elephants and their owners began the long walk today from Pattaya to Surin after giving up on the return of tourism anytime soon. The 500 kilometre journey has to be done on foot as they couldn't afford to hire trucks large enough to carry each elephant.
After waiting a year for the Chinese tourists that make up a majority of their customer base to return, the families decided to embark on the long journey with the 5 elephants to their home in the northeastern province of Surin. As they walk they're protected on both sides by pickup trucks to keep them safe from cars.
5 years ago Napalai Mai-ngam came with her relatives to work in an elephant resort in Tambon Lam Huay Yai of Bang Lamung near Pattaya with their 5 elephants. They told the Bangkok Post that their earned a good living, about 75,000 baht (15,000 per elephant) plus tips from the tourists to ride elephants on nature trails, each month.
But with the borders closed due to the Covid-19 pandemic the tourists from China who usually flocked to elephant activities, were stuck back in China and Napalai's boss had to cut their pay. Even with vaccinations finally underway, tourists in numbers, enough to sustain activities like elephant camps, may not be back anytime soon. The families finally had to surrender to the reality and start the long walk home.
They avoid the blistering Thai sun by walking early mornings while the weather was still cool, and hope the roadways out of Pattaya would provide snacking opportunities for the elephants to graze. They expect the journey to take about 2 weeks. The families have turned down offers of cash donations for fear that their long walk will be viewed as a publicity stunt.
That said, the families have expressed gratitude to the locals in towns they pass who have donated drinking water, food and fruit to the entourage of people and elephants. If you would like to donate resources you can contact them on phone number 093 335 7062.
SOURCE: Bangkok Post
Keep in contact with Thaiger by following our Facebook page.
Never miss out on future posts by following Thaiger.
Japanese man allegedly beaten by Pattaya bar security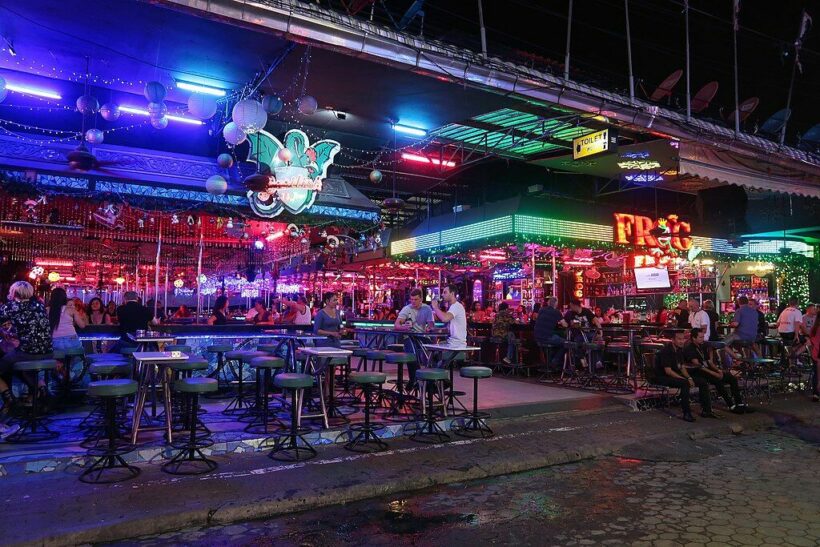 A Japanese man is recovering after allegedly receiving a beating by security guards at a bar in central Pattaya just after midnight this morning, according to the Pattaya City Police. The 41 year old Japanese man, Takeshi Shigami, arrived at the police station at 1am, saying that two nightclub guards assaulted him "without provocation". He claims he did nothing to aggravate the bouncers into attacking. The man filed the police report and then went to the local hospital a checkup out of an abundance of caution.
The Pattaya News reports that Pattaya police attempted to locate the suspect after investigating the incident at the bar, asking the suspect's father to tell the bouncer to turn himself in. The suspect, Nipon Prakong, arrived to be interviewed at the police station at 4am, and proceeded to lay out a very different tale than that of the victim's.
He accepted full responsibility for attacking the Japanese man, but claimed that the other security guards at the club were not involved. He also stressed that the incident was not unprovoked. His version of events described a very drunk Takeshi entering the bar after closing time demanding a beer even though they were clearly shut and had all the house lights on.
Pattaya currently has a midnight curfew for bars because of Covid-19, just as Bangkok is considering a 9pm curfew so the bar was obligated to follow that restriction. They refused to serve him, at which point the Japanese man got visibly agitated. Nipon said that Takeshi was disappointed and upset and clearly drunk and began shouting loudly, demanding to be served.
The bouncer asked him to leave the bar, but the man allegedly refused demanding repeatedly to be given a beer before he would agree to vacate the closed nightclub. Eventually the man pushed the bouncer, though the bouncer admits it was a light push, but Nipon was enraged and hit Takeshi in the face.
The bouncer is now facing criminal charges of committing bodily harm causing injuries. The name of the bar hasn't been disclosed at this stage as Pattaya Police considered it an ongoing investigation. They plan to review the CCTV footage inside the bar to confirm if the beating was unprovoked as the Japanese man claims or came after intoxicated belligerence escalated to a violent outburst as the bouncer asserts. They also plan on taking additional statements from both the security guard and the Japanese men, including investigating further Takeshi's claim that there were two bouncers involved not just Nipon.
SOURCE: The Pattaya News
Keep in contact with Thaiger by following our Facebook page.
Never miss out on future posts by following Thaiger.