Thai Life
Keep it Green: Going to the zoo – part one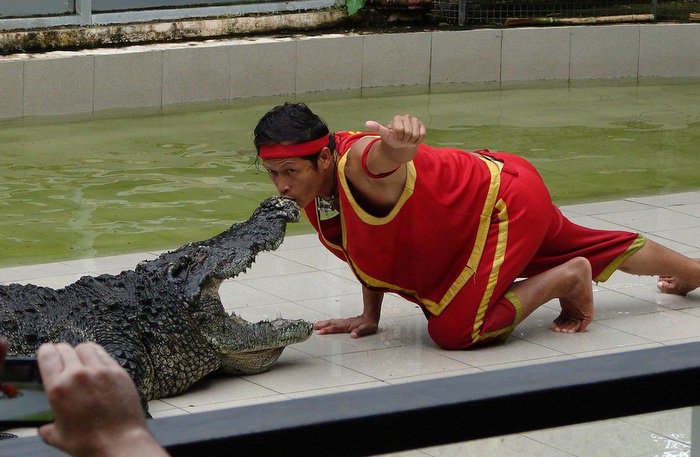 PHUKET: Today, I took the advice offered in the children's nursery rhyme 'Going to the zoo, zoo, zoo / How about you?' It's a long time since I did so. My last visit to Phuket Zoo some seven years ago resulted in my penning a piece which, while critical of some aspects of the place, made encouraging noises about others. For some reason, the article was never published, but perversely, a more recent and much more condemnatory piece – not written by me – did see the light of day.
Clearly, the whole idea of animals in captivity – for that is what zoos are – provokes widely divergent and sometimes irrational reactions. Witness the "brouhaha" about the proposed Nemo Dolphinarium – an initiative which has resulted in a twelve-point opposition letter to the Thai Minister for Tourism.
Feelings are running high.
On one side of the barricade are proponents who think it would make a significant tourist attraction and would bring in revenue for Phuket and profits for the businessmen involved.
But such supportive arguments pale into insignificance when set against the dissenting voices. While some animals might conceivably benefit from being 'protected', many species such as orcas, porpoises and pilot whales, as well as dolphins – are, by their very nature, free spirits that live in complex social groups.
They need oodles of space, since they may travel a hundred miles a day in the vast oceans of the world. Cribbed and confined in so-called 'marine parks', they endure lives diminished by the unnatural conditions. Worse, they are fed on dead flesh and made to perform, and therefore on average only live half as long as they would in the wild.
Highly intelligent and sensitive creatures with a strong sense of kinship, dolphins are hunted in particularly appalling ways, especially in Japan, where in an annual cull at Taiji, they are herded into shallow coves and brutally killed. A few traumatized individuals are singled out, still alive, for sale to marine parks.
Similarly, photographs of pilot whale massacres in the Faroe Islands show the animals pulled ashore by hooks inserted in their blowholes, then cut open while alive. The beach runs red with blood.
The case for zoos – as opposed to marine parks – is not nearly so black and white. The days of the old style menagerie, where animals were kept in tiny barred cages, often in solitary confinement, are largely gone, thanks to animal rights movements such as the Wildlife Conservation Society; controls exercised by The American Zoo and Aquarium Society (ASA); and burgeoning public awareness of ecological issues.
And while zoos cannot offer an exact replica of conditions in the wild as do game reserves or national parks, many are trying, laudably, to create more spacious and natural environments for their charges.
Phuket Zoo is a case in point. Still undergoing radical improvements with many zones currently closed for redevelopment, it has dispensed with most of the ancient, barred cages, or at least sited them away from the popular areas. And they are limited to less vulnerable groups of companionable creatures such as purple swamp hens or pigeons.
Happily, there are pairs of most animals such as otters and ostriches, while a colony of pig-tailed macaque monkeys enjoy life in a spacious area. Both the fallow deer and crocodiles, creatures used to each other's company, have compounds in which they can roam.
The central lake provides a natural, if under-used focal point, and the abundance of plants, including thousands of bromeliads and specimen bird's nest ferns, means that the setting looks in places more like a botanical garden than a haven for animals.
Whether it is, however, a 'haven' for many of these inmates and whether they are less stressed than their fellow species in the wild is a moot point. But it can be argued that they at least suffer no anxiety from potential attack, no grisly deaths from predators and no threat of starvation. And certainly some inmates, reptiles such as terrapins, pythons and crocs, do adapt more readily to confinement.
Next week I will look in more detail at the issue of the value of zoos to the animals kept in them and to the humans who visit them.
If you have gardening or environmental concerns, contact Patrick at drpaccampbell@gmail.com. Many of his creative and academic publications can be found at his website: Green galoshes WordPress.

— Patrick Campbell


Join the conversation and have your say on Thailand news published on The Thaiger.
Thaiger Talk is our new Thaiger Community where you can join the discussion on everything happening in Thailand right now.
Please note that articles are not posted to the forum instantly and can take up to 20 min before being visible. Click for more information and the Thaiger Talk Guidelines.