Talking to your home, and other smart-home ideas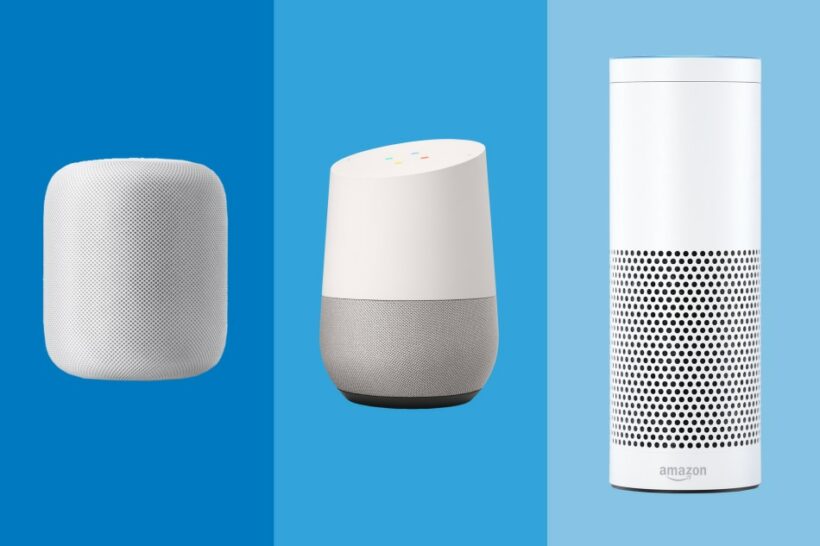 by Ben Hobbs, H3 Digital, Cherngtalay
Starting with Apple's Siri, released back in 2011, and followed by Google Now in 2013 on Android, smart phone users became accustomed to talking to smart devices with their voice. Sure, it feels a bit strange at first but once you got over the psychological hurdle of talking to your phone, instead of into it, we took it as granted as one more weapon in the smart phones arsenal.
For many of us though, myself included, it all felt a bit clunky and convoluted and was relegated to the interesting but not particularly useful scrap-pile of smartphone apps.
It all could have stayed that way, except out of nowhere in late 2014, Amazon, currently the 4th largest company in the world, unveiled the Amazon Echo and alongside it Alexa – their intelligent personal assistant. Inspired by the voice control system featured on board the Starship Enterprise in the TV series Star Trek, the Echo is a cylindrical speaker and microphone array that can listen to voice commands and play back music and speak back to users. It might have gone mostly unnoticed however shortly after introduction Amazon launched a $100 million dollar venture capital fund – The Alexa Fund, a program that invested in companies making voice control skills and technologies. A slew of young technology companies started purposing the technology for real life needs and integrating it with other technologies already available.
Initially Echo sales where limited by invitation only, eventually they opened up general USA sales in mid 2015, Canada in mid 2016 and UK in late 2016.
The response has been incredible – Amazon will ship more than 10 million Echo devices in 2017. In addition, Amazon users increased their spending by an average of 10% after their purchase of an Echo device.
So what can you do with Amazon Alexa?
Right out of the box you can ask; about the weather, traffic and road conditions, news updates, to listen to music, podcasts or audiobooks and even get it to help answer maths questions for the kids homework.
Where it gets really interesting is when you have smart home technology within your home, for example the Philips Hue range of smart bulbs. I have those in my home and I can simply Ask "Alexa, dim living room lights" or "Alexa turn off bedroom lights". We haven't used light switches on a daily basis for months.
Because it can control any other device on your home wifi network you can buy a smart plug for a thousand baht or so, connect it to a fan, name the socket as "fan" and Alexa can then then be told "Alexa, turn on the fan". Replace fan with coffee machine, air purifier, computer, lamps etc… and suddenly it's very easy to control anything in your home. What's even better is that electrical manufacturers are lining up to build Alexa technology into their products. At the Consumer Electronic Show (CES) in Las Vegas this year the buzz was all around Amazon's Alexa with manufacturers building it into fridges, washing machines, cookers, fans, speakers, tv's, stereo systems, air conditioners and all manner of home appliances. This means in the future we will see white goods that can connect with Alexa natively, directly, Alexa can automatically find them and you can issue commands directly to them through Alexa without buying any new hardware or complex programming.
It's not all good news though for users or Amazon.
As Alexa isn't currently released in Thailand, to use it here you will first need to sideload an app, rather complicated, then you will not have access to location based services such as traffic. You can still ask "Alexa, whats the weather like in Phuket" but will have to pretend you are in another country for initial setup, not ideal.
For Amazon the competition is phenomenal. Google (2nd largest company in the world) has launched Google Home – another smart speaker promising all the same control and assistance but backed by Googles exceptional search experience and Apple (the largest company in the world) is launching their HomePod at the end of this year, it's own voice-equipped assistant for the home – essentially Siri for their home. They have a unique advantage of a tested technology tied to a very loyal fan base and although late to the game in terms of home assistants, with Alexa and Home already released. Apple have a history of being game changers in the technology space.
So there you have it, voice may well be the future of how we control our homes. With the worlds 1st, 2nd and 4th largest companies battling it out with competing technologies, we can certainly expect innovation to come hard and fast and soon you might be saying hello to your truly smart home.
To find out more about making you home smart, home automation, sound systems and home theatres, contact the team at h3-digital.com
Keep in contact with The Thaiger by following our
Facebook page
.
Out of 37 countries, Thailand has the worst pension system, says Bloomberg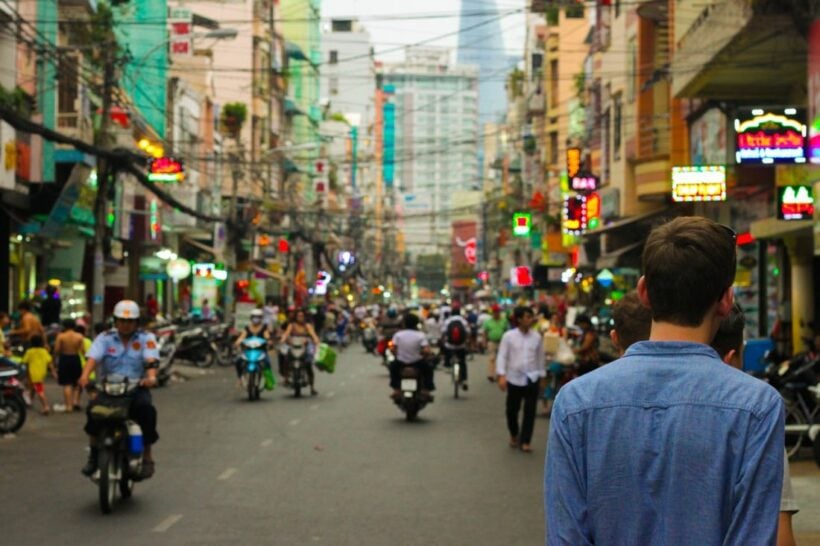 Thai Residents reports that on Sunday, Bloomberg published an article on the world's best pension systems, using information gathered from the 2019 Melbourne Mercer Global Pensions Index.
The survey looked at the pension systems of 37 countries with metrics including employee rights, savings, the number of homeowners, growth of assets, and growth of the economy. The purpose of the analysis was to determine what was needed to improve state pension systems and to gauge the level of confidence citizens had in their state pension system.
The Netherlands and Denmark were found to have the world's best state pensions, with Australia, Finland, Sweden, Norway, Singapore, New Zealand, Canada, and Chile next. Out of all 37 countries, Thailand finished last, with what the report described as an extremely ineffective and ambiguous system.
"Thailand was in the bottom slot and should introduce a minimum level of mandatory retirement savings and increase support for the poorest."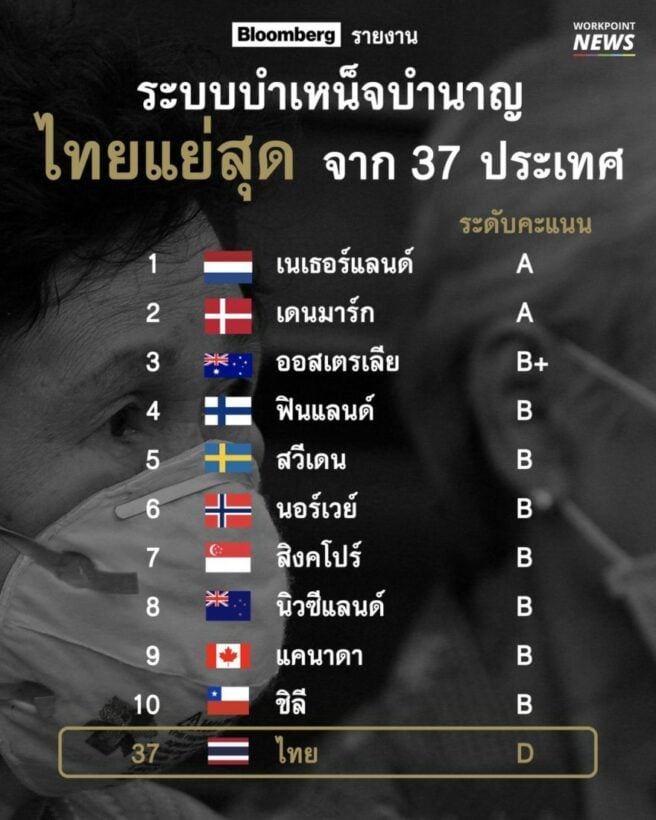 Photo: WorkpointNews
Thai Residents states that only those employed within the government system in Thailand are eligible for a pension based on salary. For most Thai citizens, pension amounts vary from 600 baht to 1,000 baht a month, depending on the recipient's age.
A report carried out by The Securities and Exchange Commission (SEC) advises Thai citizens to have at least 4 million baht saved by the time they retire, but Thai Residents reports that 60% of Thai retirees have less than 1 million baht in savings, with one in three citizens who have reached retirement age are forced to continue working in order to survive.
SOURCE: thairesidents.com
Keep in contact with The Thaiger by following our
Facebook page
.
Tax on salt content being considered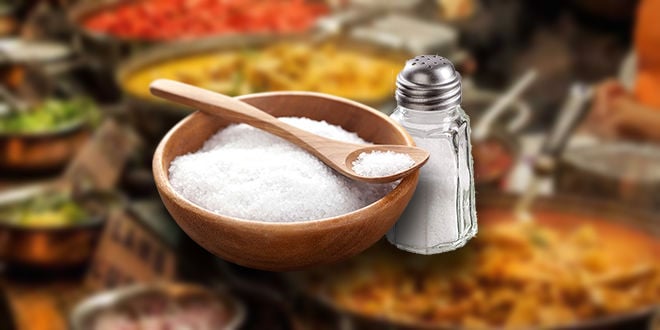 The Excise Department is considering imposing a tax on the salt content of food to encourage food producers to reduce the sodium content of snacks, instant noodles and seasoning cubes.
The director of the Office of Tax Planning said that the department is discussing a limit on the amount of sodium food can contain, in line with the standard set by the World Health Organization (WHO), which is 2,000 milligrams of salt per day.
In reality, Thai people consume an average of 1,000 milligrams per meal, making their daily intake well above WHO guidelines, according to the director.
He said any tax imposed would be at a level which would encourage food producers to reduce the sodium in their processed food without being punitive, adding that the proposal isn't intended to generate more tax revenue, but to help protect the health of consumers. Excessive sodium in the diet can lead to high blood pressure and kidney disease.
Fish sauce, soy sauce and salt would not be taxed.
SOURCE: thaipbsworld.com
Keep in contact with The Thaiger by following our
Facebook page
.
Water shortage warnings in 22 provinces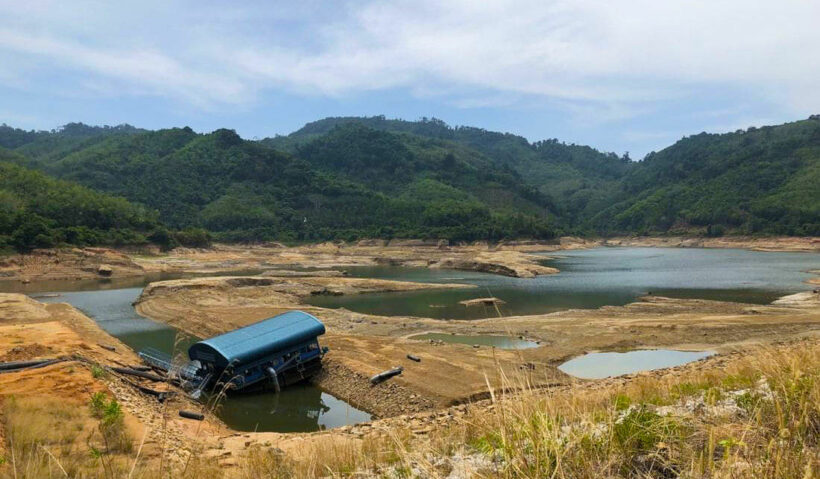 People living in 22 Thai provinces are being warned to prepare for shortages of drinking water during the upcoming dry season, due to start on November 1st.
The warning was issued by the National Water Resources Office, citing low levels in reservoirs, which are the main sources for tap water production waterworks in 22 provinces.
Areas at risk identified by the office are in northern, north-eastern, eastern and southern provinces.
Measures have been adopted by agencies charged with dealing with water shortages. including dredging water channels to allow greater volumes of water to flow into reservoirs, drilling underground wells, enlarging storage ponds and the purchase of water to supply to those in urgent need.
The Royal Irrigation Department has announced that people should use water sparingly.
There are currently about 6 billion cubic metres of usable water in reservoirs in the affected provinces, with 5 billion cubic metres reserved for consumption and ecological preservation, leaving only 1 billion cubic metres for use in agriculture.
This means farmers in the Chao Phraya river basin may not be able to grow a second crop of rice this year.
SOURCE: thaipbsworld.com
Keep in contact with The Thaiger by following our
Facebook page
.