Talking to your home, and other smart-home ideas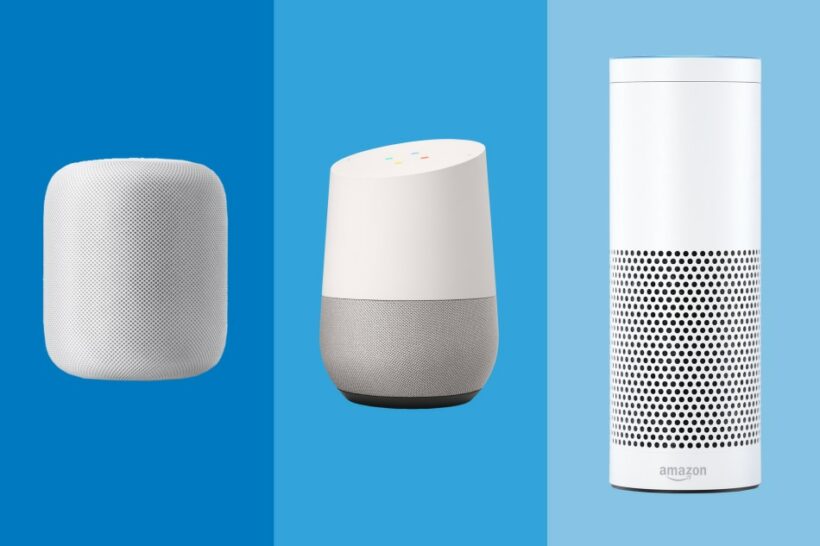 by Ben Hobbs, H3 Digital, Cherngtalay
Starting with Apple's Siri, released back in 2011, and followed by Google Now in 2013 on Android, smart phone users became accustomed to talking to smart devices with their voice. Sure, it feels a bit strange at first but once you got over the psychological hurdle of talking to your phone, instead of into it, we took it as granted as one more weapon in the smart phones arsenal.
For many of us though, myself included, it all felt a bit clunky and convoluted and was relegated to the interesting but not particularly useful scrap-pile of smartphone apps.
It all could have stayed that way, except out of nowhere in late 2014, Amazon, currently the 4th largest company in the world, unveiled the Amazon Echo and alongside it Alexa – their intelligent personal assistant.  Inspired by the voice control system featured on board the Starship Enterprise in the TV series Star Trek, the Echo is a cylindrical speaker and microphone array that can listen to voice commands and play back music and speak back to users.  It might have gone mostly unnoticed however shortly after introduction Amazon launched a $100 million dollar venture capital fund – The Alexa Fund, a program that invested in companies making voice control skills and technologies.  A slew of young technology companies started purposing the technology for real life needs and integrating it with other technologies already available.
Initially Echo sales where limited by invitation only, eventually they opened up general USA sales in mid 2015, Canada in mid 2016 and UK in late 2016.
The response has been incredible – Amazon will ship more than 10 million Echo devices in 2017. In addition, Amazon users increased their spending by an average of 10% after their purchase of an Echo device.
So what can you do with Amazon Alexa?
Right out of the box you can ask; about the weather, traffic and road conditions, news updates, to listen to music, podcasts or audiobooks and even get it to help answer maths questions for the kids homework.
Where it gets really interesting is when you have smart home technology within your home, for example the Philips Hue range of smart bulbs. I have those in my home and I can simply Ask "Alexa, dim living room lights" or "Alexa turn off bedroom lights". We haven't used light switches on a daily basis for months.
Because it can control any other device on your home wifi network you can buy a smart plug for a thousand baht or so, connect it to a fan, name the socket as "fan" and Alexa can then then be told "Alexa, turn on the fan".  Replace fan with coffee machine, air purifier, computer, lamps etc… and suddenly it's very easy to control anything in your home. What's even better is that electrical manufacturers are lining up to build Alexa technology into their products. At the Consumer Electronic Show (CES) in Las Vegas this year the buzz was all around Amazon's Alexa with manufacturers building it into fridges, washing machines, cookers, fans, speakers, tv's, stereo systems, air conditioners and all manner of home appliances. This means in the future we will see white goods that can connect with Alexa natively, directly, Alexa can automatically find them and you can issue commands directly to them through Alexa without buying any new hardware or complex programming.
It's not all good news though for users or Amazon.
As Alexa isn't currently released in Thailand, to use it here you will first need to sideload an app, rather complicated, then you will not have access to location based services such as traffic. You can still ask "Alexa, whats the weather like in Phuket" but will have to pretend you are in another country for initial setup, not ideal.
For Amazon the competition is phenomenal. Google (2nd largest company in the world) has launched Google Home – another smart speaker promising all the same control and assistance but backed by Googles exceptional search experience and Apple (the largest company in the world) is launching their HomePod at the end of this year, it's own voice-equipped assistant for the home – essentially Siri for their home. They have a unique advantage of a tested technology tied to a very loyal fan base and although late to the game in terms of home assistants, with Alexa and Home already released. Apple have a history of being game changers in the technology space.
So there you have it, voice may well be the future of how we control our homes. With the worlds 1st, 2nd and 4th largest companies battling it out with competing technologies, we can certainly expect innovation to come hard and fast and soon you might be saying hello to your truly smart home.
To find out more about making you home smart, home automation, sound systems and home theatres, contact the team at h3-digital.com
- Ben Hobbs
Same-sex civil union bill ready for Cabinet in two months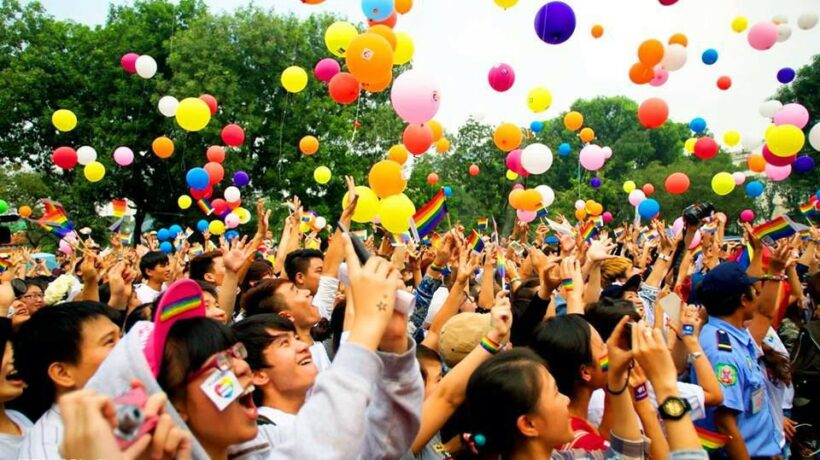 A same-sex civil partnership law should be drafted and discussed before next year's elections.
Pitikarn Sitthidech, the Rights and Liberties Protection Department chief, saystThe law, allowing same-sex couples to formally register as life partners, should be drafted by September.
It would then be submitted to Deputy PM and Justice Minister ACM Prajin Juntong, who would decide whether it should go to the Cabinet, she said.
Pitikarn says the sub-panel drafting the legislation that's been hailed by some as a progressive step towards the legalisation of gay marriage would meet on July 25 to review its 63 articles. Panel members were likely to make adjustments, she said, some based on the experiences of other countries that have adopted similar legislation, such as Mexico, South Africa, Canada, Australia and Britain.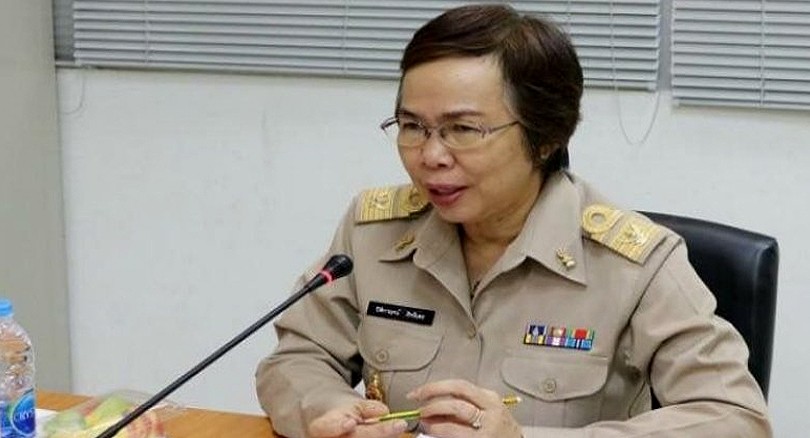 Pitikarn Sitthidech – Rights and Liberties Protection Department chief 
The bill will then be forwarded to the Rights Department's law development committee for further tweaking in September, and then to Prajin, Pitikarn said. She pointed out that the process in some countries had taken up to 10 years, but Prajin wanted to fast-track Thailand's version because of the many LGBT (lesbian, gay, transgendered and bisexual) citizens who deserve the same rights as everyone else.
Pitikarn said Prajin had insisted that the authors of the legislation understand the situation in society well and the sensitivities involved. He wanted guidelines set out to support the status of same-sex life partners registered in other countries who were now living in Thailand to ensure they enjoyed the rights to which they were entitled.
Prajin wanted it made clear which agency would handle registrations once the law comes into effect. And he expects the law to lay the foundation for the legalisation of gay marriage.
"Since the ministry began moving forward on this law, we have received good feedback from the LGBT community and a 60,000-name petition expressing support for the action, as well as much useful information," Pitikarn said.
"I believe many more people are passively supporting this law – the many who haven't yet expressed their LGBT status."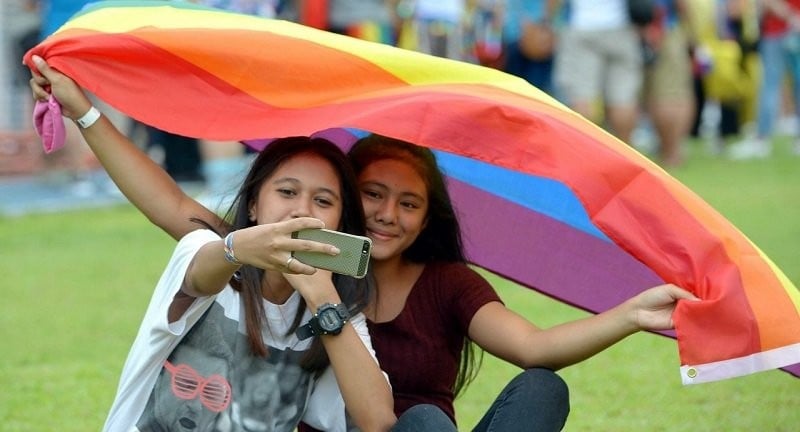 SOURCE: The Nation
Global Green Hotel Report – the third annual edition launched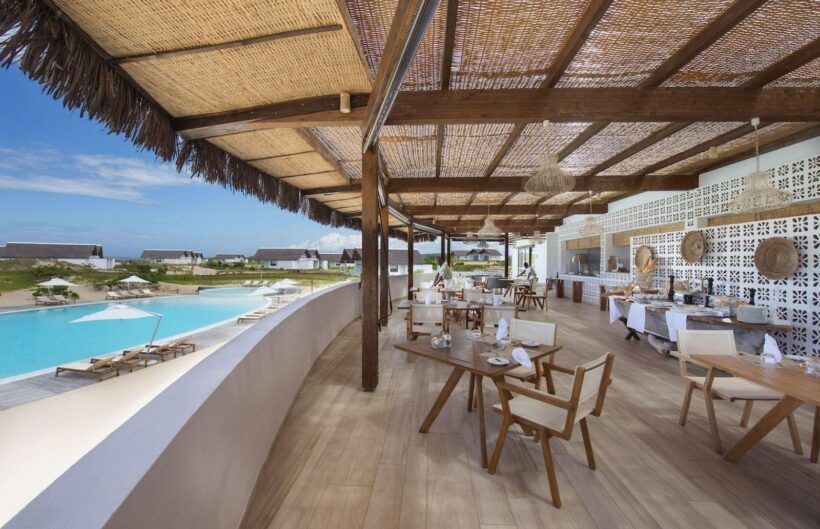 by Bill Barnett of c9hotelworks.com
The Green Lodging Trends Report 2018 (the third annual report) has been launched and will remain open until August 10, 2018. To participate, which is free, hotels need to sign up using the link HERE.
Given the current influx of tourism to Phuket and all resort markets across Southeast Asia, this is a invaluable tool in measuring sustainability and best practices in the local hotel industry.
The Green Lodging Trends Report Survey has the support of C9 Hotelworks, Green Lodging News, Green Key, Travelife, Green Key Global, Horwath HTL, Green Seal, and Boston Green Tourism.
Survey participants have an opportunity to discover new innovative practices that hotels are implementing, use information to improve and ultimately outperform their competitors, and highlight innovations to showcase to the world in the annual trends report.
The goals of the Green Lodging Trends Report are:
Identify best practices in the industry that more hotels can benefit from
Discover innovative efforts by hotels that should be recognized and celebrated
Determine what is trending in hotel sustainability each year and over time
Increase awareness of the performance of individual facilities and the industry as a whole
Create a platform for discussion and spreading of innovation among hotels and their peers, suppliers and customers globally
Create a mechanism for tracking continuous improvement
Assist hotels in consolidating relevant sustainability information to provide customers
The Survey: Each year Greenview devises a survey of about 100 questions covering the latest in operational practices, facility attributes, and outreach programs to conserve resources, reduce carbon emissions, increase guest experience, and make positive community impact. There is no cost to participate in the Green Lodging Survey. Hotels participate by responding to the survey via an online portal platform where work can be saved and answers easily can be updated for the next year's survey.
The Trends Report: Greenview analyzes the results with general trends and highlights exemplary practices and innovations that stand out, serving as a guidepost for the industry and especially the survey participants.
The Benchmarking Report: Greenview prepares a free compare report, confidential to each participant, to serve as a yardstick for a hotel to understand the status of each specific practice within the general participant universe.
The 2017 Green Lodging Trends Report is available at no cost by clicking HERE. The report is based on data from 2,093 hotels in 46 countries and provides industry trends on topics ranging from energy management to communication to – for the first time in its own category – Health & Wellness. The report includes results of 110 best practices in 12 categories.

Boeing says Asian region biggest growth area for aviation in next two decades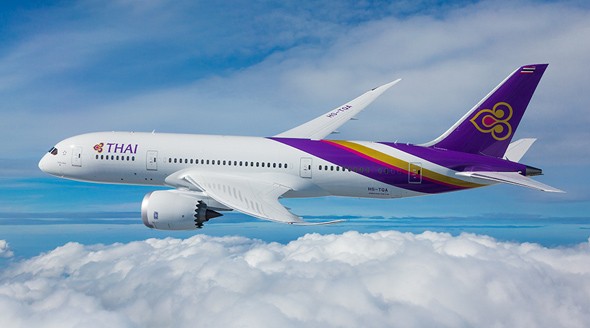 By Data Leads. PHOTO: Thai Airways Boeing 787
Asian countries are estimated to require 16,930 more airplanes by 2037, making the region the fastest growing aviation area in the world.
Boeing's annual forecast, the Commercial Market Outlook, reveals that the world fleet of jet planes would need 42, 370 new planes valued at US$6.3 trillion. The forecast predicts that the global demand for commercial aviation services will create a market opportunity of US$15 trillion.
According to Boeing the region operators will demand 40 per cent of passenger jet deliveries in the next twenty years, more than double the amount as compared to other regions.
China will be a key player in Asia that will contribute to Boeing's growing business in the region. Analysts predict that China's growing middle class will eventually lead to the country overtaking the U.S. within 10 to 15 years as the largest domestic airplane passenger market in the world.  Airplane demands will be highest in the region at 16,930 deliveries valued at US$ 3, 365 billion.

North America is predicted to have second highest demand of airplanes with the requirement of 8,800 deliveries valued at US$1,850 billion.  The aviation industry in the region has been experiencing a steady growth in the last few years. Boeing forecasts that the total fleets will increase 44 per cent in the next twenty years.
Europe will be the third highest region in terms of demand of airplanes and estimated profit that it generates. Edging close to North America, the region is estimated to demand 8,490 airplanes in the coming twenty years. The market value is estimated to be US$ 1,240 billion.
Latin America and Middle East will see the demand in fleet deliveries at 3,040 and 2,990 respectively. The market value is estimated to be US$ 360 billion and US$ 745 billion respectively.  Russia, CIS and African region will see low demand as compared to other regions.  The market value is projected to be US$ 265 and US$ 215 billion respectively.
The Commercial Market Outlook is the longest running jet forecast and considered  as the most comprehensive analysis of the commercial aviation industry.