Gardening: A flowery conundrum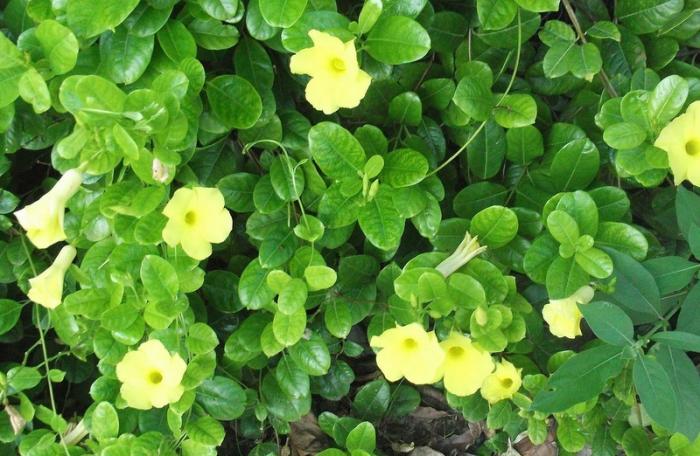 PHUKET: A good friend of mine once had a roof garden in Phuket, with trellises completely covered in a vigorous climber replete with lush green foliage and masses of golden trumpet-shaped flowers.
The growth was so dense that it was home to at least thirty pairs of nesting sun-birds. Its name? That's easy. Knowledgeable gardeners among you will be saying: allamanda – either the large and spectacular cathartica or the smaller, more common and hardier schotti – the one often used as a border plant to decorate roadsides.
Actually it is neither, though it does belong to the same genus of apocynaceae; all plants which contain a milky and poisonous latex in their stems.
This particular plant hails from Mexico and Central America and, to the best of my knowledge, is rarely grown in Southeast Asia.
Certainly, this is the only example I have encountered either in Thailand or the Philippines. A pity, since it is not only a vigorous climber, but possesses clinging tendrils, which mean that unlike the heavyweight allamanda cathartica, it needs no support and will be happy in a large container.
Your correspondent would love to hear from anyone who is cultivating this vine. Its name? Probably odontadenia.
There is another aspect to this floral puzzle. According to the 'bible' of the country's flora, 'Plant Materials in Thailand' – an illustrated catalogue which comes close to listing all species grown in the kingdom, there is another related climber called pentalinon luteum.
Like the odontadenia, it comes from central America and has similar, five-petalled, trumpet-shaped blooms in an even brighter neon-yellow.
Both have a pronounced pinwheel shape, with slightly overlapping petals that in form, if not in hue, resemble the flowers of the periwinkle. And since this vine is such a vivid yellow (luteum means 'yellow' in Latin), I am inclined to think this may be the variety in question.
There are lots of related and more accessible species. For example, a deep rose-pink variety of the allamanda is the mandevilla blanchetii, named after a British botanist.
Like cathartica, the mandevilla blanchetii is not self-supporting. It will need stakes to help it maintain its shape, but it can be trained against a wall or trellis. The leaves, which are grey-green, are relatively sparse and prone to attacks from mealy bugs.
But there are many more hybrids, mostly developed from three species: amabilis, splendens and sanderi. The colors now range from pale pink and purple to white and even red. Sanderi, a Brazilian native, is much more vigorous than the violet form blanchetii; a vine planted in my garden quickly grew eight feet tall and covered the sala. With deep green foliage and a yellow center to each bloom, it is a dramatic addition to any garden.
All these climbers enjoy a measure of sun. Most will grow happily on a patio or terrace, provided the conditions are right. If you plan to use a container, then use a large one. The roots will need a mix of sand (to help drainage) and plenty of organic material. Since they are heavy feeders, apply some slow-release fertilizer to the soil three or four times a year.
Oh, and don't worry too much about the names.
If you have gardening or environmental concerns, contact Patrick at drpaccampbell @gmail.com. Many of his creative and academic publications can be found at his website: Green galoshes WordPress.
— Patrick Campbell
Want more from the Thaiger family?
📱 Download our app on Android or iOS for instant updates on your mobile
📧 Subscribe to our daily email newsletter
👍 Like/Follow us on Facebook
🔔 Subscribe to or Join our YouTube channel for daily video updates
Top 5 international schools in Thailand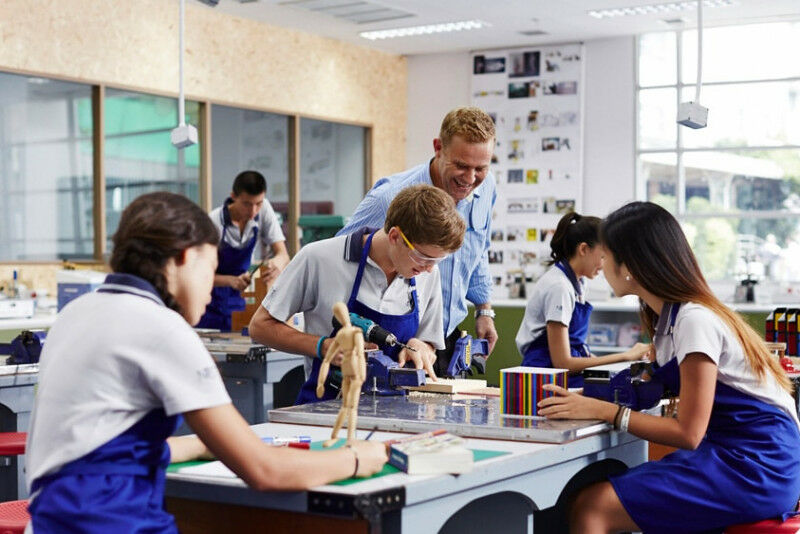 There are many excellent international schools in Thailand, but finding the right one can be difficult. One of the biggest challenges about moving to Thailand, or any new country, will be finding the best school for your children.
For the parents, choosing a good school in a new place can be a hassle. There's always a fear of making the wrong choice, and end up sending your kids to a bad school.
For the children, there's all the trouble of adjusting to different education systems and languages. They also have to deal with the hassle of having to make new friends. Thus, an international school is a better option for expats kids who live in Thailand. Instead of forcing them to follow the local education curriculum, they provide an international curriculum. They also use English as the language of instruction.
In addition, international schools also offer numerous advantages. These institutions provide a high quality of education. Therefore, parents can watch their children get the best education with no worries. Below, we have compiled some of the better international schools in Thailand to help you with your search! It's not a definitive or graded list…
1. NIST International School, Bangkok
NIST International School first opened its door in 1992. Many considered this school as one of the best of Tier 1 international schools in Thailand. Furthermore, it is one of the few schools in Thailand that offers the full International Baccalaureate (IB) Program, as well as a variety of programmes ranging from kindergarten to high school graduation. Furthermore, NIST was the first school in Thailand to receive triple accreditation – CIS, NEASC, and ONESQA accredited them.
Students in NIST International School can enjoy the top-of-the-range facilities that the school offers. The facilities include a creative arts building, counselling lounges, science labs, a sports complex (with a FIFA-standard pitch), theatre, tech centres, and more.
NIST also offers 300+ extra-curricular activities (ECAs). ECAs consist of drama, sports, art, music, language, technology, and many more.
Curriculum: IB.
Address: 36 Sukhumvit Soi 15, Klongtoey-nua, Wattana, Bangkok 10110.
Contact Info: +66 (0) 2017 5888
Website: https://www.nist.ac.th
2. British International School, Phuket
Founded in 1996, British International School Phuket (BISP) is Phuket's largest international school. It now offers a wide range of education from pre-school (18 months old) to Year 13 (18 years old). The school offers the National Curriculum for England with an international slant. Moreover, it has consistently achieved high results in both IBDP and IGCSE exams.
BISP is also known for its Aspirational Curriculum. The school runs five sports academies, including football, swimming, tennis, triathlon, and golf. In addition to sport, the Aspirational Curriculum also includes Art & Design Academy, Business Academy, and STEM Academy. Students can take part in numerous extra-curricular activities in this school, such as movie making, Thai cooking, street dancing, and touch rugby.
BISP has one of the most beautiful campuses in Thailand. The 44-acre campus includes eight boarding houses, as well as primary and secondary schools. You can also find science labs, a refectory, art and music centres, and a 300-seat auditorium within the campus. In addition, the school is highly praised for their sports facilities, including swimming pools, football pitches, tennis courts, and a golf centre.
Curriculum: IB, UK Curriculum.
Address: 59 Moo 2, Thepkrasattri Road, T. Koh Kaew, A. Muang, Mueang Phuket District, Phuket 83000.
Contact Info: +66 (0) 76 335 555 / info@bisphuket.ac.th
Website: https://www.bisphuket.ac.th/
3. Regents International School Pattaya
Since its opening in 1994, Regents International School Pattaya has built up a reputation as one of the top international schools in Eastern Seabord. This all-through day and boarding school offers the British curriculum, IGCSE, and the IBDP.
Regents International School Pattaya is popular for its well-rounded education. Collaborating with MIT, the school is particularly known for its innovative teaching of science, technology, engineering, arts, and mathematics (STEAM).
Aside from its focus on academic excellence, it also emphasizes global citizenship, leadership, languages, and music. The school has ICT rooms and a music technology suite, along with fully-equipped art studios. Their music curriculum is based on a repertoire curated by Juilliard. Furthermore, students can join the school choirs, orchestra, tuned percussion ensemble, and rock bands.
This fully inclusive school has a nursery, primary school, and secondary school. Additionally, it also provides boarding to students from Year 3 upwards.
Curriculum: IB, UK Curriculum.
Address: 33/3 Moo 1 Pong, Banglamung Chonburi Pattaya, 20, 20150.
Contact Info: +66 (0) 38 418 777
Website: https://www.nordangliaeducation.com/en/our-schools/pattaya
4. Bangkok Patana School, Bangkok
Bangkok Patana School was founded in 1957, making it the oldest international school in Thailand. Until today, the school still maintains close ties to its British heritage. Therefore, the majority of teachers here are British, as are the students.
Patana is mainly known for its excellence in the arts and sports. It has a huge art centre, with a 300-seat black box, 600-seat Rosamund Stuetzel theatre, an orchestra practice room, multi-media production studios, drama studios, and more.
In addition to the arts, the school also excels in sports. It has frequent swimming galas, inter-class tournaments, sports days, an "aquathlon" run and swims challenge, as well as record-breaking competitions. The sports facilities are, without a doubt, excellent and their students can take advantage of sports fields, a sports hall with a climbing wall, mini tennis courts, dance studios, swimming pools, and many more.
Curriculum: IB, UK Curriculum.
Address: Bangkok Patana School, 643 La Salle Road (Sukhumvit 105), Bangna Tai, Bangna, Bangkok 10260.
Contact Info: +66 (0) 2785 2200
Website: https://www.patana.ac.th/
5. United World College (UWC) Thailand, Phuket
Like NIST International School, United World College Thailand (UWCT) is one of only a few schools in Thailand to offer the complete IB program. Thus, the school is an excellent choice for parents looking for international education for their children. The school was originally Phuket International Academy in 2009 then changed to UWC school in 2016.
UWCT is acknowledged for encouraging its students to flourish intellectually, physically, and emotionally. The school is also recognized internationally for its focus on embedding mindfulness and Social-Emotional Learning (SEL). That is to say, it stands out for its holistic educational program that covers academia, service, mindfulness, and outdoor education.
Sitting at the foothills of a national park in Phuket, UWCT boasts a stunning green campus. The campus includes a performing arts centre, black box theatre, sports hall, and multi-purpose hall. It is situated near the Thanyapura Health & Sports Resort. Therefore, students have access to the resort's beach volley pitch, fitness centres, sports pitches, sports courts, athletics track, and swimming pools.
Curriculum: IB.
Address: 115/15 Moo 7 Thepkasattri Road, Thepkasattri, Thalang, Phuket, 83110.
Contact Info: +66 (0) 76 336 076 / info@uwcthailand.ac.th
Website: https://uwcthailand.ac.th/
If you're looking for the best international school in Thailand to send your children, you can consider and reach out to some of the schools listed above. Some of these schools usually hold open houses to give you a closer look at how the schools run. However, in the middle of the Covid-19 pandemic, many of them have to close down temporarily, so they host virtual tours.
Want more from the Thaiger family?
📱 Download our app on Android or iOS for instant updates on your mobile
📧 Subscribe to our daily email newsletter
👍 Like/Follow us on Facebook
🔔 Subscribe to or Join our YouTube channel for daily video updates
Top 5 classes to take in Thailand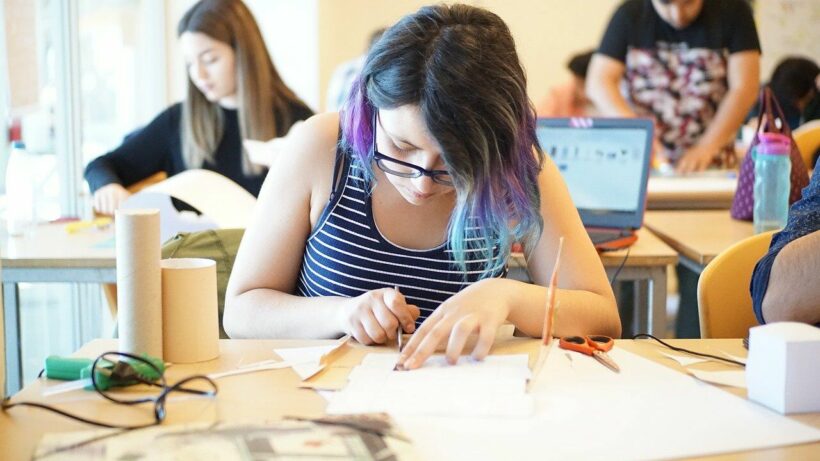 Looking for great classes to take in Thailand for 2021? Then you've come to the right place!
Thailand is one of the most popular tourist and expat destinations in the world, and it's easy to see why. It is known for its beautiful beaches, gleaming temples, delectable cuisine, and natural beauty. It boasts stunning beaches, gleaming temples, delicious food, and natural beauty. The country, undoubtedly, is the go-to place for everyone who wants to enjoy a tropical holiday or have a relaxing lifestyle. Travelling or living in Thailand is also an excellent opportunity to learn new skills and get a closer look at the country's culture. In fact, the country is teeming with classes you can take to get a taste of the real Thailand or to simply acquire a new skill.
Besides learning more about Thailand, many people also take classes for the sole purpose of obtaining a Non-Immigrant O Visa (ED) or Education Visa. This type of visa allows them to stay in the country long term, but they need to study or participate in the training of some kind. However, with so many courses and schools to choose from, it can be difficult to pick the best one. That's why we've compiled a list of the top 5 best classes you can take in Thailand.
5 Best Classes to Take In Thailand
Whether you want to be productive during your stay in Thailand or you simply want to take classes to obtain an ED visa, let's take a look at our pick of the top five classes to take in Thailand.
1. Duke Language School – Learn the Thai Language
The first class on our list is Thai language class because there's no better way to understand Thai people and their culture than learning the language. If you're determined to improve your Thai language skills, make sure you learn from the best. Based on our research, Duke Language School is one of the top Thai language schools. Even during this Covid-19 pandemic, their classes often sold out!
Located in Bangkok, Duke makes learning Thai fun, interesting, and engaging. The teachers are highly trained and will teach you in an enjoyable and interactive way, so you'll never get bored in class. Their learning process is broken down into 9 modules, which depend on your level of Thai. Each module lasts 4 weeks.
Instead of adopting the typical 90 minutes, once-a-week format, this language school has a different timetable. With Duke Language School, you'll learn Thai 5 days a week, from Monday to Friday, for 3 hours per day in the morning or afternoon. Alternatively, you can also choose to have night and weekend classes, with slightly different timetables, but still as extensive. If you need a more flexible schedule, you can also enroll in their private lessons.
Duke Language School offers Education Visa packages. By enrolling in their 8-month or 14-month program, you will obtain Education Visa.
Pricing:
INTENSIVE GROUP LESSONS – ฿8,000 per course (60 hours of class).
PRIVATE LESSONS – ฿600 per hour (2 hours per session), with no minimum booking.
Address: 10/63, Trendy Building, 3rd floor, Sukhumvit Soi 13, Wattana, Bangkok 10110. 5 minutes walk from Nana BTS station.
Contact Info: info@dukelanguage.com / +66 2-168-7274 / +66 8-2444-1595
Website: dukelanguage.com
2. Tiger Muay Thai and MMA – Learn Martial Arts
Muay Thai, also known as Thai Boxing, is Thailand's national sport and cultural martial art. It is the most famous form of boxing in the Land of Smiles.
There are numerous gyms and schools around Thailand offering Muay Thai. However, one of the most famous is Tiger Muay Thai & Mixed Martial Arts. In this Muay Thai school, you can learn how to transform your body into a lethal weapon as a way to protect yourself and to box in the ring. You will be taught numerous techniques to utilize your arms, legs, shins, elbows, and knees as a way to box. Most certainly, you will train and fight with some of the most experienced Muay Thai Trainers.
The Muay Thai training in Tiger Muay Thai & Mixed Martial Arts is divided into 3 levels: Beginners, Intermediate, and Advanced. In addition to Muay Thai Training, you can also combine the classes with Mixed Martial Arts (MMA) Training to further hone your skills. If you prefer to have private lessons, then you can consider their 1-on-1 Muay Thai Privates.
If you're looking for Muay Thai and ED visa packages, Tiger Muay Thai & Mixed Martial Arts offers courses for 6 months and 12 months. Each option includes the ED visa and immigration extension fees.
Pricing:
MUAY THAI TRAINING – ฿3,900 (1 week), ฿12,500 (1 Month), ฿32,500 (3 months).
1-ON-1 MUAY THAI PRIVATES – ฿700 (1 session), ฿6,500 (10 sessions).
Address: 7/35 Moo 5, Soi Ta-iad, Ao Chalong, Muang, Phuket 83130.
Contact Info: info@tigermuaythai.com / +66 (0)76 367 071
Website: www.tigermuaythai.com
3. Hua Hin Thai Cooking Academy – Learn How to Cook Thai Dishes
Thai cooking classes have become a staple for those visiting Thailand. Various culinary schools can be found all around the country, and Hua Hin Thai Cooking Academy is among the best. They tailor their menus and styles to cater to all dietary needs. Therefore, vegans, vegetarians, and picky eaters can all take part and have fun here.
The professional, English-speaking Thai chef in Hua Hin Thai Cooking Academy will teach you authentic Thai cooking in enjoyable and easy-to-follow ways. First, the chef will demonstrate how to make each dish. Then, you will have the opportunity to duplicate the dish with their help. Each class usually includes 5 – 10 dishes. The best thing is, you have the freedom to pick the dishes you want to learn. After each class, you can enjoy what you cook and get a taste of authentic Thai food.
Hua Hin Thai Cooking Academy offers half-day and full-day classes. They also provide a 90-day student visa cooking program. This program allows you to complete the 4 weeks, 6 weeks, and 7 weeks Advanced Cooking Course.
Pricing:
REGULAR COOKING CLASS – ฿1,300 (half-day class) and ฿2,200 (full-day class).
1-ON-1 PRIVATE CLASS – ฿2,650 per 4 hour class for 1st student, ฿1,550 for each additional student.
Address: 210/4 Phetkasem Road, Soi 82, Hua Hin 77110.
Contact Info: Ron@HuaHinThaiCookingAcademy.com / +66 86 004 0839 (domestic calls) / +66 860-040-839 (international calls)
Website: huahinthaicookingacademy.com
4. rumPUREE Dance Studio – Learn Thai Dance
Want to dance like a Thai? Learn how at rumPUREE Dance Studio. Established in 2006, rumPUREE means "City of Dances," which comes from "Rum" (Thai word for "dances") and "Puree" (Sanskrit word for "city"). At this dance studio, you can learn all about Thai dance while improving your posture and balance. You may even be able to reduce stress by learning the dances.
There are several levels of dances in rumPUREE Dance Studio, starting from introduction to advanced level. There is also an "All Level" class, which is open to everyone with or without previous dance experience. With the all-level class, the dance instructor will adjust the lesson to fit the participants.
In addition to Thai dances, rumPUREE Dance Studio also offer classes for numerous world dances. You can choose to take part in pole dancing, belly dancing, Tango, Hip Hop, and even Bollywood dances.
Pricing:
FIRST TIMER – ฿400 per 1 hour and ฿600 per 1.5 hours.
PAY PER VISIT – ฿650 per 1 hour and ฿900 per 1.5 hours.
1 WEEK – ฿1,500 for 1 hour.
1.5 MONTHS – ฿3,000 for 6 hours.
3 MONTHS – starting from ฿5,000 for 10 hours.
Address:
ASOK – 2nd Fl, Jasmine City Bldg., Sukhumvit 23 Alley, Khlong Toei, Watthana, Bangkok 10110. BTS Asok (Exit 6), MRT Sukhumvit.
SAMYAN – Samyan Mitrtown 3rd floor, 944 Rama IV Rd, Wang Mai, Pathumwan,
Bangkok 10330.
Contact Info: +66 92-204-9677 (ASOK) / +66 92-204-9655 (SAMYAN)
Website: www.rumpuree.com
5. The Thai Massage School of Chiang Mai (TMC) – Learn Thai Massage
Although sometimes painful, Traditional Thai Massage can induce comfort and does wonders for your nervous system. Therefore, taking Thai Massage classes is an excellent opportunity while you're staying in Thailand.
The Thai Massage School of Chiang Mai, also known as TMC, is a very well-known Thai massage school in Thailand. Founded in 2001, this Thai massage school offers a wide range of Thai Traditional Massage classes. They also have a teacher training program.
The courses at TMC Thailand ranges from short courses (30 hours) up to comprehensive courses (150 hours). If you prefer to take part in shorter classes, you can choose to learn chair massage, foot reflexology, table massage, and more. Each course in this Thai massage school is taught by high-quality teachers.
Pricing:
SHORT COURSES (LEVEL 1-2-3) – ฿8,500 (30 hours – 5 days).
COMPREHENSIVE COURSES (COMBINATION OF LEVEL 1-2-3 COURSES) – ฿25,500 (9 hours – 15 days).
THAI FOOT REFLEXOLOGY – ฿6,900 (12 hours – 2 days).
THAI TABLE MASSAGE – ฿7,500 (12 hours – 2 days).
BASIC THAI MASSAGE – ฿7,500 (18 hours – 3 days).
Address: 203/6 MAE JO ROAD (Across Ruam Choke Market), Moo 6, T.Faham, Chiang Mai 50000.
Contact Info: +66 53-854330 – +66 53-854331 (domestic calls) / +66 53-854330 – +66 53-854331 (international calls) / info@tmcschool.com.
Website: www.tmcschool.com
We hope that this list of top classes you can take in Thailand motivates you to challenge yourself to learn new skills!
Want more from the Thaiger family?
📱 Download our app on Android or iOS for instant updates on your mobile
📧 Subscribe to our daily email newsletter
👍 Like/Follow us on Facebook
🔔 Subscribe to or Join our YouTube channel for daily video updates
Thaiger app sending you too many notifications? Quick fix here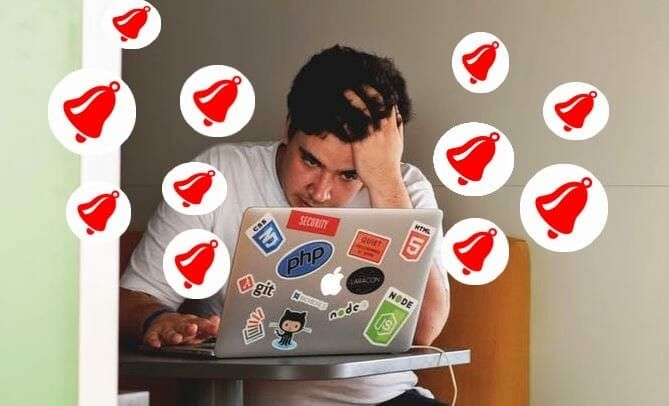 We all hate it when our phone buzzes and the endorphins start firing, only for the excitement to be crushed as you realise it's just a notification for an article about Tuk Tuk drivers having a fight somewhere off the Sukhumvit Road! Too many notifications can be really frustrating, which is why The Thaiger App lets you specify exactly what notifications you want to receive and what ones you don't. All you need to do is find the Settings button in the bottom-right of the screen, click that, and set up your notifications – all done in less than 5 seconds.
Only want notifications for the latest Covid-19 updates? Toggle all others off and leave Coronavirus (Covid-19) on.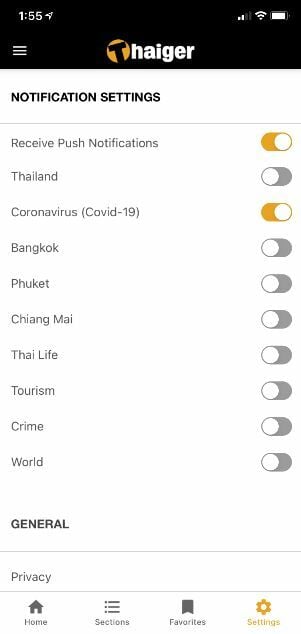 Don't want to receive any notifications from The Thaiger App? Easy, just toggle the Recieve Push Notifications option off, and you won't get any.
A Work in Progress
The Thaiger App very much remains a work in progress as we fix issues and improve features, so please bear with us and do let us know if you ever encounter any problems. Some, we're aware of and currently in the process of fixing, such as the Android issue where some headlines link to the wrong article – this is almost fixed.
We'll always welcome your feedback, whether something's broken and not working as expected, or it's something you think we should include that we don't currently have. Just remember though, our sole intention for the app is to deliver the news to your mobile phone in a cleaner, more convenient way. We're not quite ready to implement any groundbreaking tech enhancements just yet!
To send your feedback, stay on the Settings page and scroll down a little, there you'll see an option that says Send feedback on the app, click and it'll open an email window (assuming you have email on your phone). Here you can tell us what you think.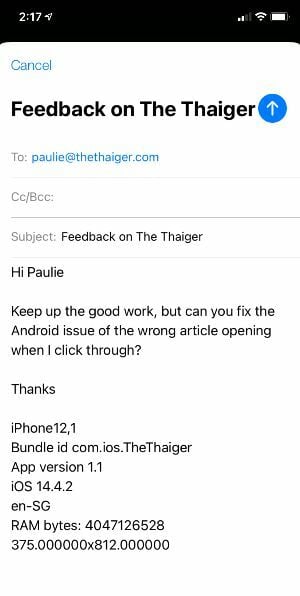 We hope you found this article helpful and we really appreciate your support and your patience! If you haven't downloaded our mobile app yet, you'll find the links below for iOS and Android.
Want more from the Thaiger family?
📱 Download our app on Android or iOS for instant updates on your mobile
📧 Subscribe to our daily email newsletter
👍 Like/Follow us on Facebook
🔔 Subscribe to or Join our YouTube channel for daily video updates