Founding partner of Pavilions Himalayas honoured for charitable work in Nepal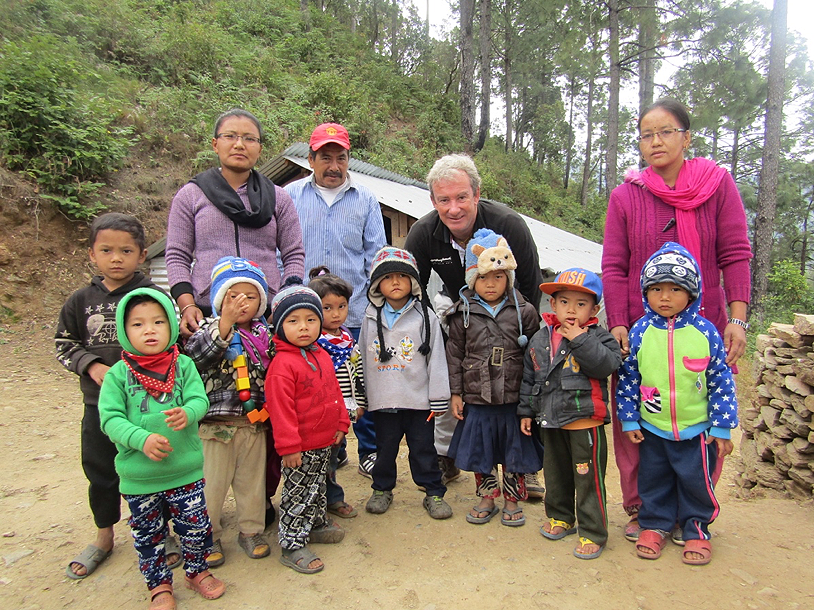 One of the founding partners of The Pavilions Himalayas, Douglas Maclagan, is to be honoured for his work helping underprivileged children in Nepal. The award is considered as the Nobel Prize for Children, and endorsed by UNICEF.
World of Children, which provides funding and assistance for vulnerable children worldwide, has selected Mr Maclagan as a Humanitarian Alumni Honoree for 2018, a prestigious award only given to people who have dedicated their lives to helping children in need.
Mr Maclagan has previously received the World of Children Health Award, which was presented in New York at UNICEF's head office in 2009, as well as The Gusi Peace Prize in 2004 and the Unsung Hero's award, presented by The Celebrities Guild of Great Britain in 2007. He also received a personal letter of appreciation from former US President Bill Clinton for his work with the 'Clinton Global Initiative' in 2008.
As founder of the Child Welfare Scheme HK, Mr Maclagan has spent a quarter of a century providing education, healthcare and social opportunities to disadvantaged children in Nepal. CWS has built 14 day care health centres, 15 earthquake schools, vocational training centres, a primary advanced city pediatric health clinic, rebuilt 49 child friendly schools, a children's home for HIV affected and infected children, and a recently opened Hospitality Training School located close to The Pavilions Himalayas where the trainees receive practical education.
"I am extremely honoured to have been named as World of Children's Humanitarian Alumni Honoree," said Mr Maclagan. ""We have reached just under a million children over the 25 years we've been operating, and since formal registration in 2003 CWS HK has been reaching over 41,000 children and young people every year with our services."
To support the award, World of Children will also help generate much-needed funds to continue Mr Maclagan's charitable work in Nepal. CWS Hong Kong will receive a donation of US$20,000, and its supporters are encouraged to raise additional funds in the lead-up to the awards ceremony with World of Children matching further donations dollar for dollar. Mr Maclagan and Child Welfare Scheme HK are aiming to raise US$10,000 from their own campaign, which will then be matched by World of Children to reach a grand total of US$40,000.
The funds raised by the campaign will be used to build the second phase of the FAB School in Pokhara, which provides local students with a year-long training programme leading to a recognised qualification, and most importantly, a guaranteed job at the end of the course.
"This is a wonderful opportunity to raise funds for the next phase of the FAB School, which will provide vocational training to children from all over Nepal who have previously been trafficked, giving them hope of a brighter future," added Mr Maclagan.
The Pavilions Himalayas, co-founded by Mr Maclagan, is a social business designed to show the world that the more you give as a business the more you get back. The resort achieves sustainable growth, which in turn funds its social activities and makes the destination a better and fairer place for those who wish to work in the fastest growing global business that exists today – tourism and hospitality.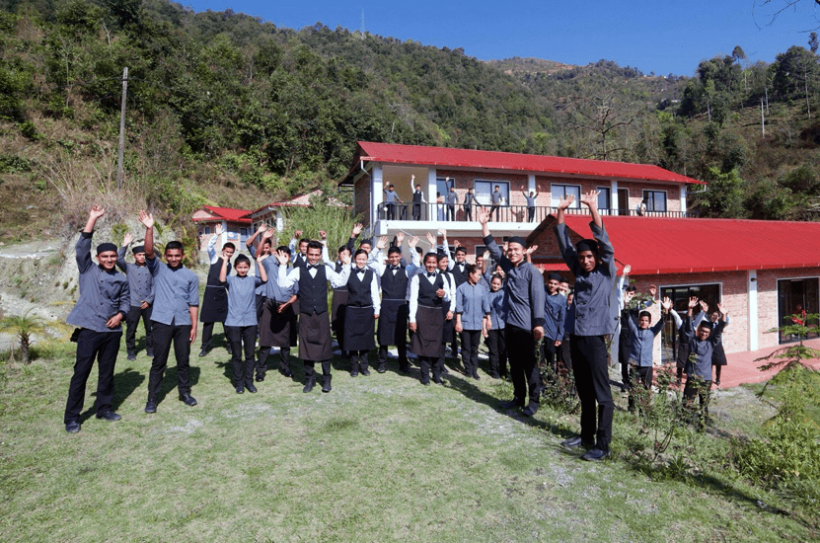 The Pavilions Himalayas features 14 luxurious, eco-friendly villas near Phewa Lake, Pokhara.
"Our goal is to ensure that 50 percent of families in the local village enjoy direct, sustainable employment within the resort, while the other 50 percent – the farmers – learn additional skills to develop their own businesses and provide us with the produce we need," explained Rajiv Desraj Shrestha, General Manager, The Pavilions Himalayas.
Other 'give-back' goals at The Pavilions Himalayas include setting up a social enterprise from which a large portion of net profits (50%-70%) will be used for urgent social and environmental programs. The social business model will also be used to encourage other companies to make a positive impact, nationally and internationally.
Mr Maclagan will be honoured at the annual Hero Awards Benefit on April 19th in Beverly Hills, Los Angeles at an event attended by many Hollywood celebrities.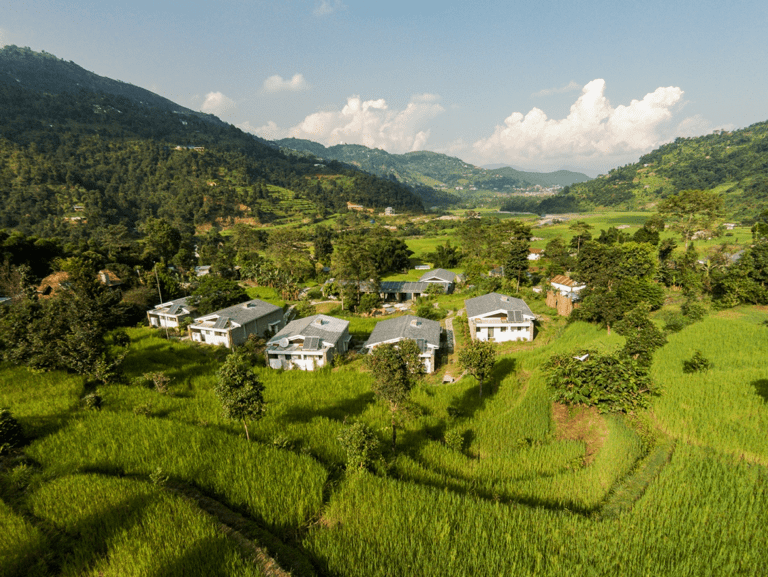 To make a donation to the Child Welfare Scheme, click HERE.
To find out more about The Pavilions Himalayas, click HERE.


Looking to jettison some items before jetsetting away or chartering a yacht? Look no further than Thaiger Classifieds where you can find and post items, work, property and more for free. Be sure to check out YonderTours for things to do in Thailand and tours across the country.
Average hotel prices drop in Thailand in 2018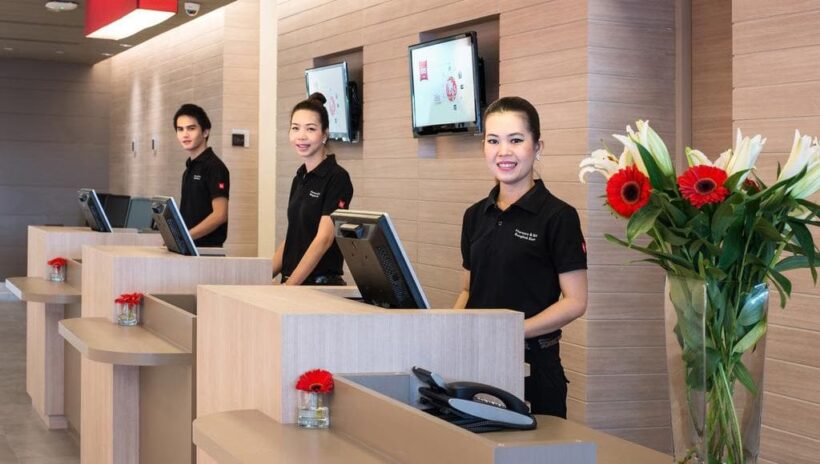 The latest Hotel Price Index (HPI) released by Hotels.com reveals no sign of a slowdown for the global travel industry. Prices are up for overnight accommodation by 3% globally in 2018 across every regional index, except for the Pacific region, including Thailand.
Hotel.com has 85 websites in 34 languages, and lists over 325,000 hotels in approximately 19,000 locations. Its inventory includes hotels and B&Bs, and some condos and other types of commercial lodging.
Travellers to and around Thailand paid an average price of 1,720 baht a night for their domestic accommodation last year, a 7% drop compared to 2017, and paid the same average price of 4,437 baht a night for international accommodation in both 2018 and 2017.
The growth in travel comes despite global uncertainties including Brexit, California wildfires, South African drought and Japanese earthquakes. Travellers also showed resilience and renewed confidence in destinations touched by unrest: Paris, Egypt, Turkey; regions experiencing currency fluctuation: South America; and areas affected by natural disaster: North America.
Despite the overall growth in global accommodation prices, average prices paid for domestic accommodation in Thailand have decreased, with average prices for international beds remaining stable.
SOURCE: The Nation | Hotel.com
Third runway for BKK Suvarnabhumi Airport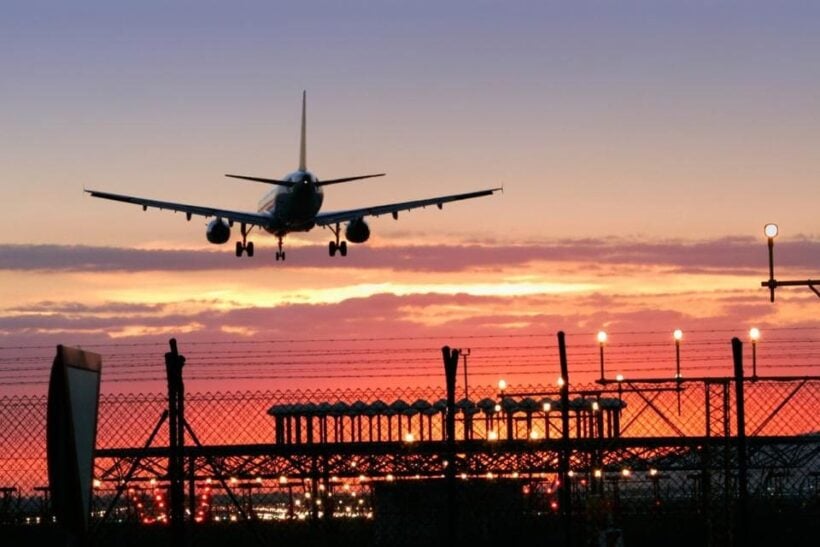 The Thai cabinet yesterday approved the construction of a third runway at Suvarnabhumi International Airport as part of the country's ambition to become the aviation hub of ASEAN.
The 21.7 billion baht project will increase the combined capacity of Suvarnabhumi international airport's runways to 94 arrivals and departures per hour from the current 64, said Lt-Gen Weerachon Sukonthapatipak, deputy government spokesman.
Suvarnabhumi Airport (aka. BKK) was opened in 2006 as Bangkok's second airport. Initially it replaced the tired Don Mueang Airport but Don Mueang was later revamped as a low-coast airport to service the growing traffic demands.
Meanwhile Suvarnabhumi Airport was, and still is, operating above its designed capacity. An earlier bid to build a third terminal has been mired in controversy and is currently shelved pending a new brief from Airports of Thailand with a new round of design bids called for in the future.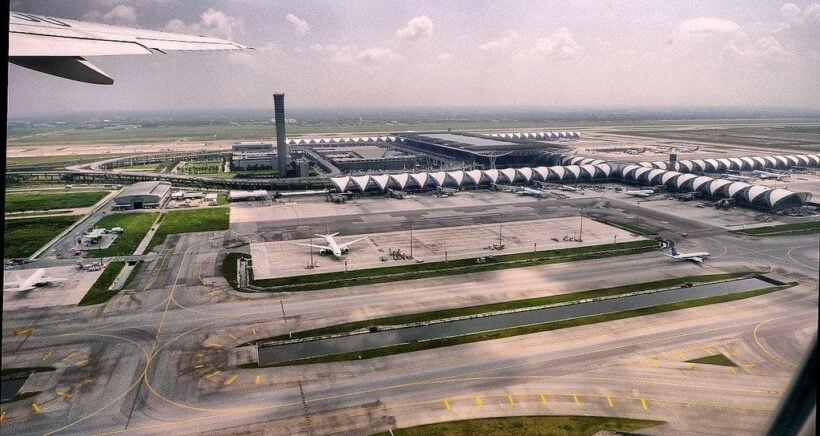 Patong's trash hero rewarded for collecting garbage in filthy canal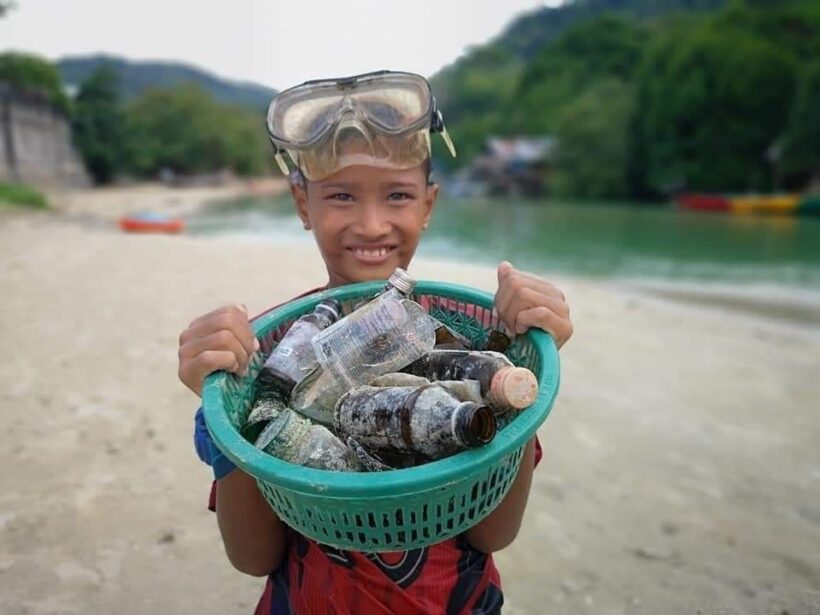 PHOTOS: Patong Police / Theeraphong Penmit / Newshawk Phuket
A Phuket boy has been rewarded after setting an excellent example for the rest of the Patong community.
8 year old Kosin Ta-ngam, who is studying at Sai Nam Yen School in Patong in Pratom Suksa Three, has been collecting garbage in the filthy Pak Bang Canal and along Patong Beach since the beginning of this year.
He lives with his grandmother and other relatives. His grandmother has been looking after Kosin since he was 10 months old.
A certificate, scholarship and life vest have been awarded to Kosin by the Patong Police Chief Col Anothai Jindamanee for displaying excellent citizen for the community as a youth volunteer and being an active part of keeping the city clean.
The Pak Bang Canal, running through the back of Patong into Patong Bay, has been a dark, dirty mess for decades. Many promises have been made to clean it up but it remains a disgraceful waterway flowing through Phuket's main tourist town.
The tiny eight year old seems to be able to achieve a lot more than the local municipality with all their money and machinery.
Kosin, you are the Thaiger hero for today and we salute you!