Afternoon tea goes vegan at Bangkok's Mandarin Oriental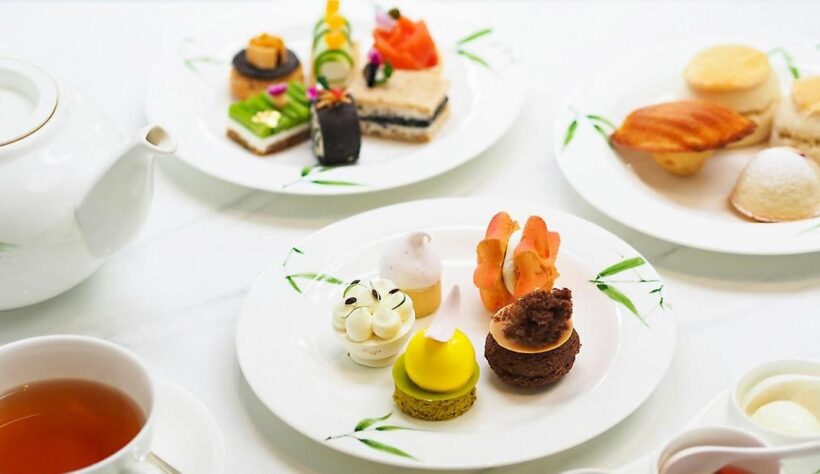 PHOTO: www.mandarinoriental.com
The Mandarin Oriental Bangkok has a newly-appointed executive pastry chef and he's planning some afternoon tea delights with a difference.
Chef Pablo Gicquel is introducing vegan and gluten-free options as part of the traditional afternoon tea offering, available from October 7 in The Author's Lounge at the renowned Bangkok hotel.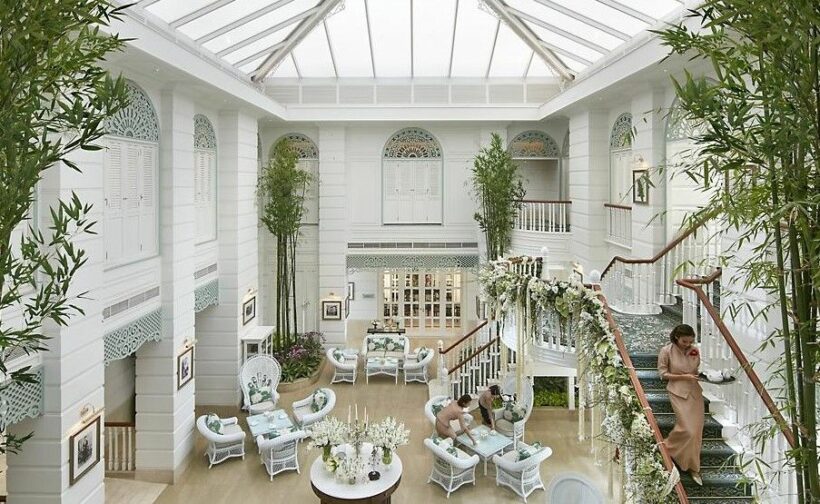 Highlights on the vegan menu will include vegan cheese puffs, vegan "bratwurst sausage", "Calisson" almond cake with mandarin marmalade, and scones with golden sultanas and a Granny Smith apple with homemade jam and tofu spread.
As always, the menu boasts a choice of freshly brewed coffee and a selection of fine teas.
Chef Pablo's menu is a nod to a growing global trend, as more consumers embrace a plant-based diet.
His afternoon tea menu will include a total of 13 vegan and gluten-free savoury and sweet treats, bringing health benefits that include lower risk of heart disease and lower blood sugar levels, as well as the environmental benefits that come from the vegan way of living.
Feel smug as you indulge, all while enjoying the beautiful surroundings of an historic Bangkok property.
SOURCE: The Nation
Keep in contact with The Thaiger by following our
Facebook page
.
Pattaya police chief battles Thailand's Iron Chef in cook-off for the needy – VIDEO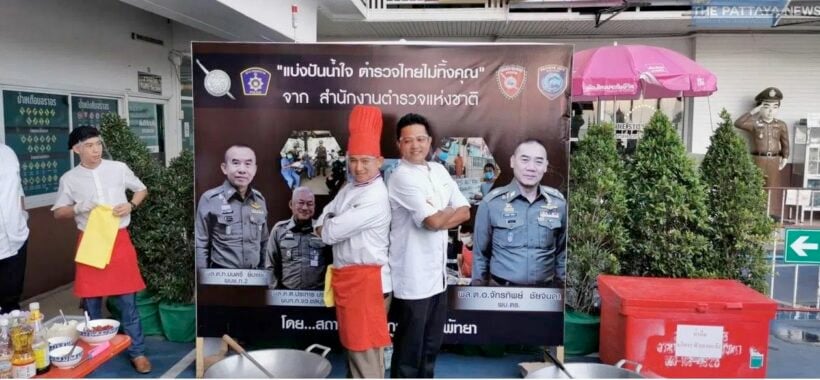 Police in Pattaya are doing more than continue their project to cook food for the needy and unemployed: yesterday they had an upbeat cook-off between the police chief and a famous Thai TV chef. The project is designed for locals who are unemployed or furloughed due to the current Covid-19 crisis. Read more about that HERE.
The Pattaya City police chief took on Thai celebrity chef Kengraratwat Wichianrat, from the show Iron Chef Thailand. The chief is wearing the red hat in the video below:
They cooked around a hundred meals for some of the locals deeply affected by the lockdowns ad closure measures, while officers provided proper physical distancing, hygiene standards and a queue system for diners, all of whom ate for free.
SOURCE: The Pattaya News
Keep in contact with The Thaiger by following our
Facebook page
.
Social distancing pandas fill empty seats at Bangkok restaurant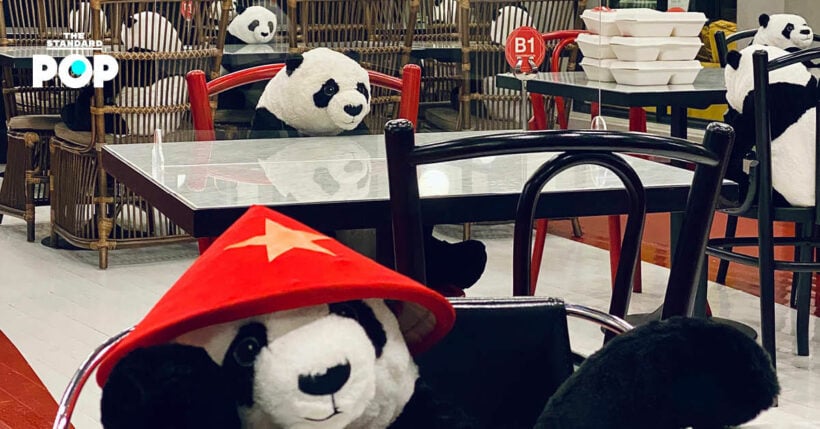 An "X" usually marks the seats in restaurants and other establishments to make sure people are social distancing to prevent spread of the coronavirus. Sometimes the "X" on the empty is marked with red tape, unintentionally sending a negative message. Now one Vietnamese restaurant in Bangkok has found a more fun way to make sure people are sitting apart but still marking the seat spacing.
Big, stuffed panda bear toys are placed in the vacant seats instead. (So far publishers have resisted to use the term 'food panda' in the headline).
Natthwut Rodchanapanthkul, owner of Maison Saigon, near Lumphini Park, told Reuters that he thought the red crosses looked a bit strange.
"Earlier we had only one chair for the tables where the customers would sit alone. But for me, it felt strange, so I thought I'd give them some company."
Thailand has recently lifted restrictions, on restaurants and for some it might be the first time eating at a restaurant since the lockdown. With strict rules and various seats marked with "Xs," going out for a meal has been a bit daunting.
Photos of people eating next to and across from the pandas look a lot happier. One customer told Reuters the pandas made her feel less lonely while she ate a meal by herself.
The next step in easing restrictions around Thailand is set for this Sunday.
Shopping centres and retail shops plan to reopen but a full confirmation on precisely what will open is yet to emerge from the CSSA… hopefully today.
SOURCE:Reuters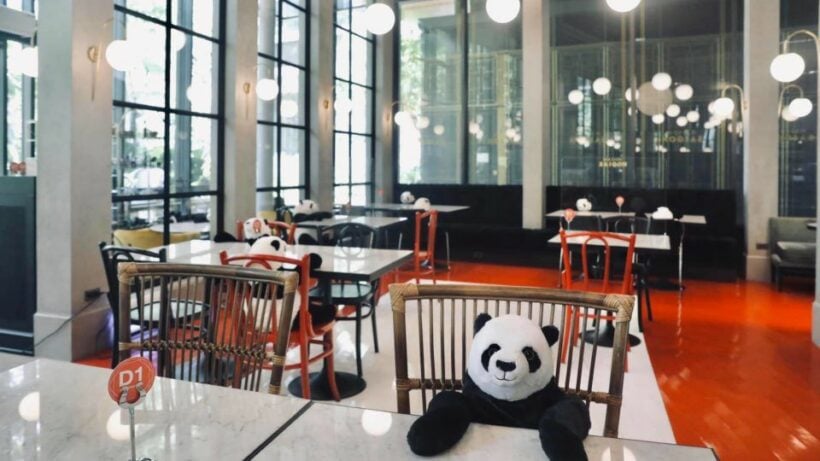 Keep in contact with The Thaiger by following our
Facebook page
.
Cooking with Bibi – let's make papaya salad (somtam)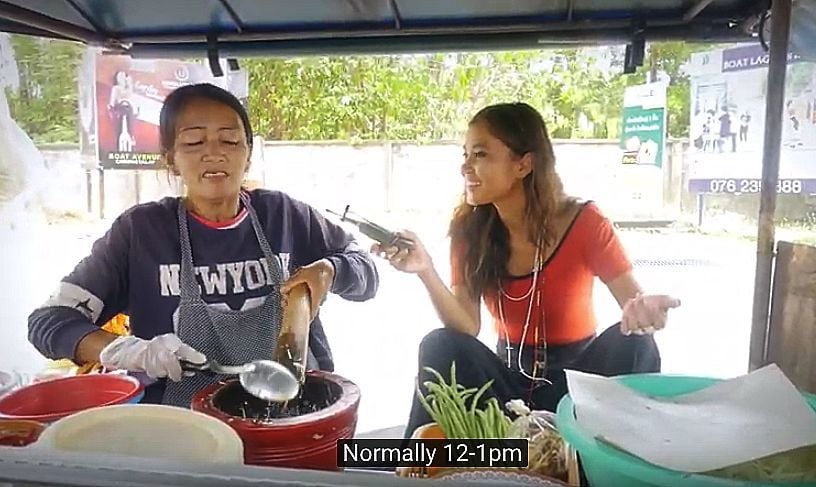 Bibi heads out onto the streets to try some home-made Somtam, that spicy Papaya Salad that makes the eyes water of even the most chilli-loving farang. Then she puts on the chef hat and tries for herself. Let's go cooking on Thailand's streets with Bibi.
Keep in contact with The Thaiger by following our
Facebook page
.