Everything you need to know about Phuket's ferry services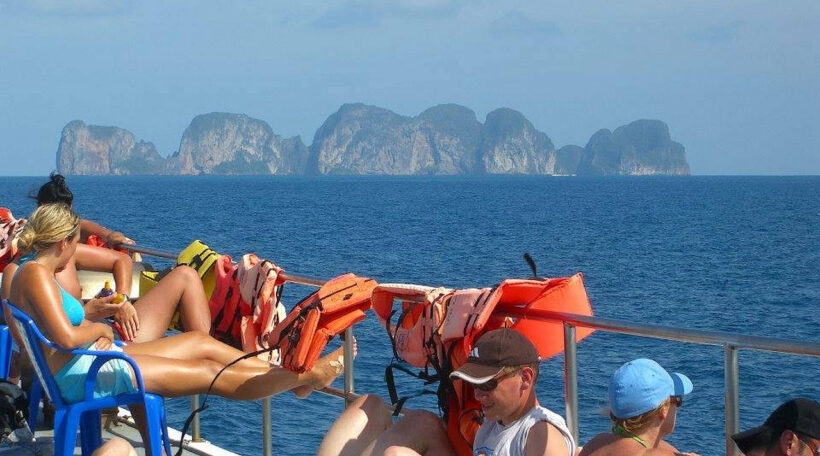 There are Phuket Ferries that leave all day to all different islands and tourists areas. See the search box below for Timetables, Destinations and Prices.
Phuket is the biggest island in Thailand. The island receives millions of tourists every year. Some people visit Phuket for its popular nightlife scene while other people just want to enjoy a couple of days at one of the many elegant beaches.
The more adventurous travelers simply want to enjoy wonderful scenery that Phuket has to offer in distinctive ways. Phuket is a gorgeous place to visit as it has something for every traveler.
If you want to learn a few things about the island, all you need to do is drive around and see the monuments as well as ancient temples.
Find out more about Phuket's ferries…
- The Thaiger & The Nation
Boeing says Asian region biggest growth area for aviation in next two decades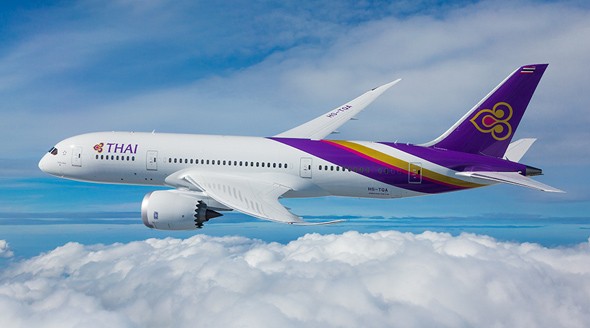 By Data Leads. PHOTO: Thai Airways Boeing 787
Asian countries are estimated to require 16,930 more airplanes by 2037, making the region the fastest growing aviation area in the world.
Boeing's annual forecast, the Commercial Market Outlook, reveals that the world fleet of jet planes would need 42, 370 new planes valued at US$6.3 trillion. The forecast predicts that the global demand for commercial aviation services will create a market opportunity of US$15 trillion.
According to Boeing the region operators will demand 40 per cent of passenger jet deliveries in the next twenty years, more than double the amount as compared to other regions.
China will be a key player in Asia that will contribute to Boeing's growing business in the region. Analysts predict that China's growing middle class will eventually lead to the country overtaking the U.S. within 10 to 15 years as the largest domestic airplane passenger market in the world.  Airplane demands will be highest in the region at 16,930 deliveries valued at US$ 3, 365 billion.

North America is predicted to have second highest demand of airplanes with the requirement of 8,800 deliveries valued at US$1,850 billion.  The aviation industry in the region has been experiencing a steady growth in the last few years. Boeing forecasts that the total fleets will increase 44 per cent in the next twenty years.
Europe will be the third highest region in terms of demand of airplanes and estimated profit that it generates. Edging close to North America, the region is estimated to demand 8,490 airplanes in the coming twenty years. The market value is estimated to be US$ 1,240 billion.
Latin America and Middle East will see the demand in fleet deliveries at 3,040 and 2,990 respectively. The market value is estimated to be US$ 360 billion and US$ 745 billion respectively.  Russia, CIS and African region will see low demand as compared to other regions.  The market value is projected to be US$ 265 and US$ 215 billion respectively.
The Commercial Market Outlook is the longest running jet forecast and considered  as the most comprehensive analysis of the commercial aviation industry.
Singapore Airlines back on top. Thai Airways in 10th place.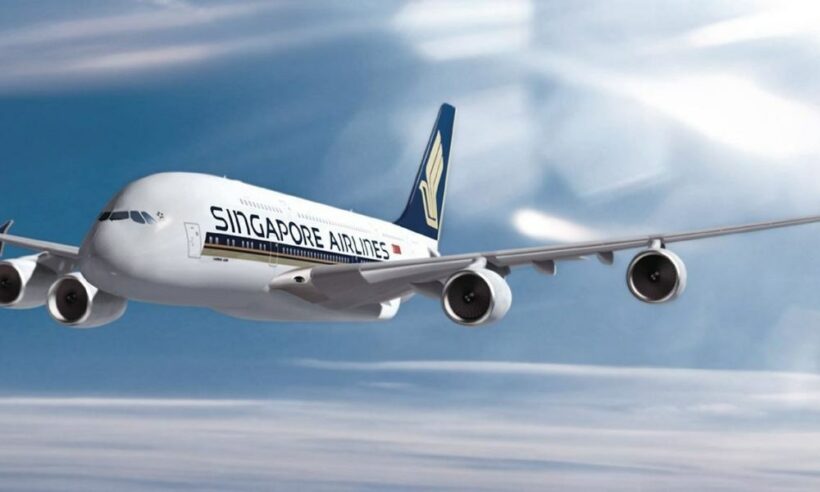 PHOTO: Flyer Talk
Singapore Airlines is back on top after a decade held out of the top airline position by middle-eastern competition. It's their fourth win since the Skytrax World Airline awards started back in 2001.
The island nation's national carrier was named Airline of the Year at the 2018 Skytrax World Airline awards. Singapore Airlines was last top of the list in 2008. This year it forced out last year's top honours winner, Qatar Airways, into second place.
Yeoh Phee Teik, Singapore Airlines's senior vice president of customer experience, said "We're very ecstatic."
The airline  also claimed best airline in Asia, best first class and best first class seat.
Asian airlines made a return to the winner's list this year with ANA All Nippon Airways receiving third place, Taiwan's EVA Air in 5th position, Cathay Pacific in 6th, Hainan Airlines in 7th, Garuda Airlines in 9th (an extraordinary achievement considering their reputation only a decade ago) and Thai Airways in 10th place.
Singapore's victory marked a resurgence in Asian carriers in the annual UK-based aviation industry review. Skytrax began its awards in 2001 and is recognised for its fairness due to passengers voting in all categories. Aside from a win by Hong Kong's Cathay Pacific back in 2014, all past seven years have all gone to middle east based airlines.
"We're glad that our work has been recognised and our customers have voted for us to be the world's best," said Yeoh.
Garuda Airlines, which has turned its service around since the early days of Skytrax, when it was banned from flying into European airspace, was presented with the prize for best cabin staff along with its 9th place overall.
Not one US airline picked up a single award.
Locally Air Asia picked up an award for Best low coast airline – Asia, Thai Airways won the award for best airline catering in Economy Class (The Thaiger thinks the voters weren't flying on the same flight when Thaiger experienced the economy class 'food') and Bangkok Ailines won Best Regional Airline – Asia.
The top 10 world's best airlines for 2018
1. Singapore Airlines
2. Qatar Airways
3. ANA All Nippon Airways
4. Emirates
5. EVA Air
6. Cathay Pacific
7. Lufthansa
8. Hainan Airlines
9. Garuda Indonesia
10. Thai Airways
Best airlines by global region
Northern Europe – Finnair
Western Europe – Lufthansa
Eastern Europe – Aeroflot Russian Airlines
Africa – Ethiopian Airlines
Australia / Pacific – Qantas Airlines
Central Asia / India – Air Astana
China – Hainan Airlines
Central America / Caribbean – Copa Airlines
South America – Avianca
North America– Air Canada
Asia – Singapore Airlines
Middle East – Qatar Airways
Europe – Lufthansa
Best low-cost airlines
Africa – Mango
Australia & Pacific – Jetstar Airways
Asia – AirAsia
Central Asia / India – Indigo
China – West Air
South America – Sky Airline
North America – WestJet
Middle East – Flynas
Europe – Norwegian
Best airline catering
Economy – Thai Airways
Premium economy – Aeroflot Russian Airlines
Business – Austrian Airlines
First class – Air France
Best airline seats
Economy – Japan Airlines
Premium economy – Air New Zealand
Business – Qatar Airways
First class – Singapore Airlines
Best regional airlines
Africa – Royal Air Maroc
Asia – Bangkok Airways
South America – Azul Brazilian Airlines
Central Asia / India – Azerbaijan Airlines
Europe – Aegean Airlines
Best airline lounges
First class – Qatar Airways
Airline alliance lounge – Star Alliance Los Angeles
Independent airport lounge – Plaza Premium Heathrow Terminal Two
First class lounge dining – Air France
Airline lounge spa facility – Thai Awards
Best airlines staff service by global region
Africa – South African Airways
Australia / Pacific – Qantas Airways
Central Asia / India – Vistara
China – Hainan Airlines
Central America / Caribbean – Copa Airlines
South America – Azul Brazilian Airlines
Asia – ANA All Nippon Airways
Middle East – Emirates
Europe – Austrian Airlines

'Miami Vice' comes to Kata Rocks – Collective Series 13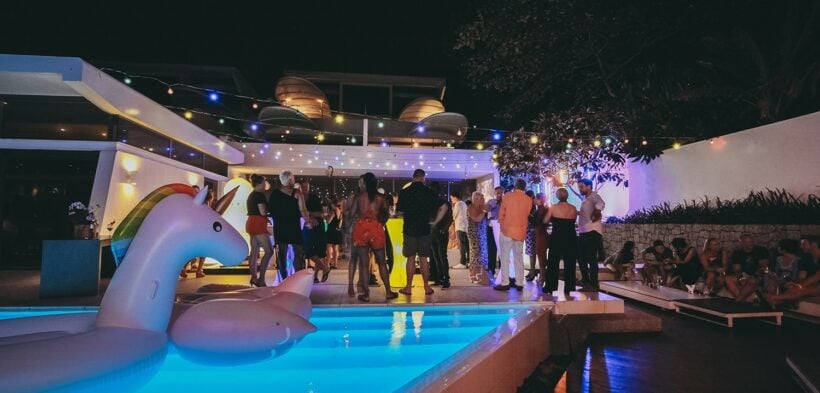 Kata Rocks' Collective Series 13 – 'Miami Vice' – brought the heat to Phuket, retro-1980s South Beach style, with another classic event that captured the imagination of the attending guests and loyal patrons. 
The evening featured exceptional pan-Latin American cuisine featuring ceviche, tacos, mini burgers and other mouth-watering canapés, plus live DJ entertainment. DJ Shane OB got the party started with the epic sounds of Phil Collins 'In the Air Tonight', Michael McDonald's 'Keep Forgetting', Bill Withers 'Just the Two of Us', The Spinners 'I'll Be Around' and Will Smith's 'Miami', creating a whole new group of Miami Vice aficionados in Phuket.


Infinite Luxury Marketing Director, Michael Nurbatlian, said, "set by our iconic infinity pool and deck area, it was a phenomenal evening with a great time had by all. The apparel was the perfect complement to our glow stick bracelets, neon light décor and of course flamingos floating in the pool," Michael added.
Kata Rocks' CS13 'Miami Vice' showed once again why the Collective Series remains Phuket's most innovative, fun and intimate party, having created its own fresh identity that celebrates outstanding food and handcrafted cocktails. CS13 also produced four of the most fun and memorable cocktails to date, including 'Gloria E', 'Miami Vice', 'Top Gun' and 'Pornstar Martini'.