'BTS' K-pop group denounced by Jewish human rights organisation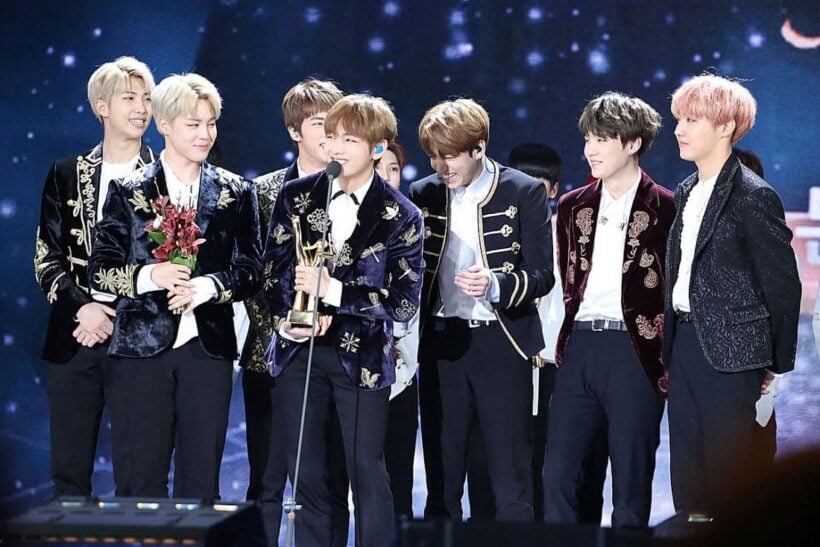 by The Japan News – Asia News Network
The Simon Wiesenthal Centre, a Jewish human rights organisation based in the US, issued a statement denouncing South Korean boy band BTS for wearing hats with a logo similar to a Nazi symbol and flying Nazi-like flags at a concert in the past.
"The result is that young generations in Korea and around the world are more likely to identify bigotry and intolerance as being 'cool' and help erase the lessons of history. The management of this group, not only the front performers, should publicly apologise," the statement said.
Known as Bodan Shonendan in Japan, BTS has been under fire as one of its seven members once wore a T-shirt with an image of the atomic bombing. The group's participation in a music show on the TV Asahi network on Friday was canceled because of the controversy.

The shirt worn by Park Jimin of BTS in October 2017, that set off the current controversy
The boy band, whose members are all in their 20s, have achieved huge worldwide success with polished dance moves, diverse music, their own production, original songs and honest musical topics that appeal to their young audience. In the past 12 months they've broken traffic records on YouTube and amassed numerous awards, including the American Music Awards over the past two years.
Meanwhile AFP reported that the managers of BTS have issued an extensive apology after controversy erupted in the lucrative Japanese market over a T-shirt worn by one of the vocalists showing a nuclear blast.
In a 1,000-word statement released in Korean, English and Japanese, management firm Big Hit Entertainment repeatedly offered its "sincerest apologies".
It sought to distance the septet from the row, saying it bore responsibility, and went on: "Big Hit does not condone any activities of war or the use of atomic weapons."
Responding to further accusations the K-pop stars had used Nazi imagery, the company said it opposed all organisations "oriented towards political extremism and totalitarian beliefs including Nazism".
Known for their boyish good looks, floppy haircuts and meticulously choreographed dance moves, BTS have become South Korea's best-known and most valuable musical exports. A year ago the group also spoke at the UN in New York with their message of self-worth, 'Loving Yourself' and 'equality for all genders and races'.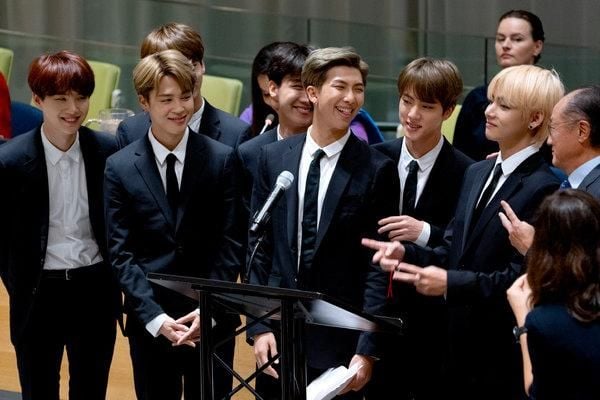 BTS speaking at the UN in New York as part of the UN program for youth
They sold 380,000 tickets for their current Japanese tour, and their singles sell hundreds of thousands of copies each. The tickets for their Japanese tour sold out in two minutes.
But South Koreans bitterly resent Tokyo's brutal 1910-45 colonisation of the peninsula, which came to an end with Japan's Second World War defeat after the atomic bombings of Hiroshima and Nagasaki.
Historical issues still weigh heavily on the relationship between the neighbours, both of them market democracies and US allies, even while they share widespread business and cultural connections.
Japanese television station TV Asahi last week cancelled a performance by BTS after a photo went viral of band member Jimin wearing the offending shirt.
The garment featured the phrase "PATRIOTISM OUR HISTORY LIBERATION KOREA" repeated multiple times alongside an image of an atomic bomb explosion and another of Koreans celebrating their independence.
As the row escalated, images emerged of a concert last year where BTS wore uniforms and waved flags that critics said recalled Nazi symbols, and a 2014 photoshoot in which band leader RM wore a cap bearing an SS Death's Head logo.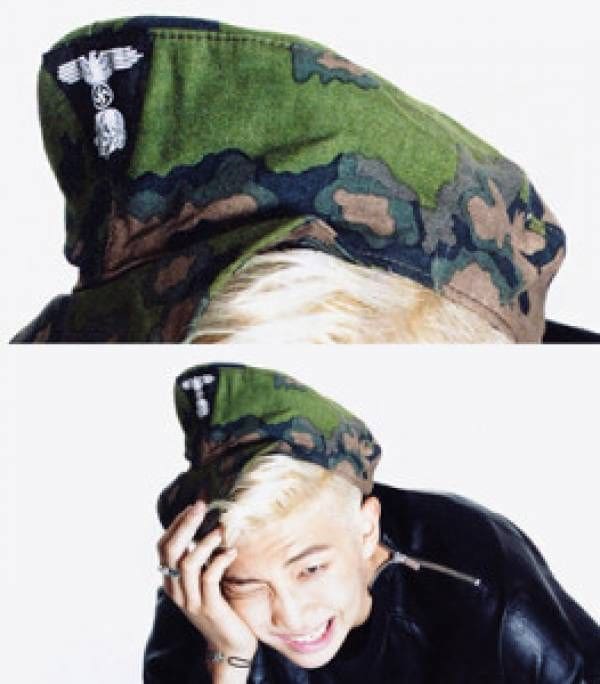 The SS played a key role in the Nazi mass murder of six million Jews during the Holocaust and a prominent Jewish human rights group accused the band of "mocking the past".
"It goes without saying that this group owes the people of Japan and the victims of Nazism an apology", said Rabbi Abraham Cooper of the Simon Wiesenthal Centre in Los Angeles.
"Those designing and promoting this group's career are too comfortable with denigrating the memory of the past," he added.
In its statement, published on Facebook late Tuesday, Big Hit Entertainment said the performance in question was of a song by veteran South Korean band Seo Taiji, "Classroom Idea", which "levies social criticism against rigidly standardised education".
The display was intended to criticise totalitarianism and was "in no way associated with National Socialism", it added.
But it "had no intention of causing distress or pain" and was contacting atomic bombs victim associations in Japan and Korea and the the Simon Wiesenthal Centre to explain and apologise, it added.
Big Hit said it had failed to provide "necessary and careful support to our artists", who were "in no way responsible for any of the issues".
BTS are the leading lights of the K-pop phenomenon and made history earlier this year by becoming the first K-pop band to top the US album charts, twice, a sign of the genre's growing global appeal.
South Korea's top court last month ordered a Japanese steel giant to compensate victims of wartime forced labour programmes, and Min suggested Japanese networks were "making an example of BTS because of the anti-Korean sentiment in Japan".


Find local events and browse venues in Thailand with Thaiger Events, or post your own today.

Dystopian Thai film approved by censor board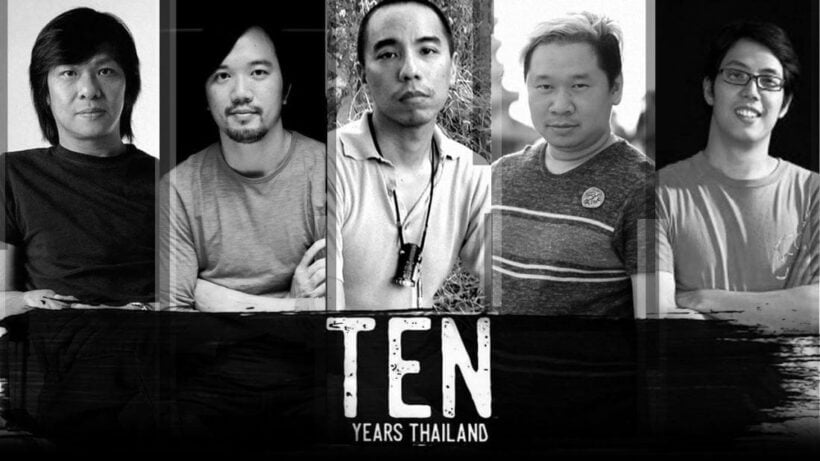 A new Thai movie '10 Years Thailand' will screen nation wide next week after having finally been approved by the censor board last Monday. The film is a dystopian anthology made by four Thai film makers and is based on the 2015 Hong Kong film 'Ten Years'.
The film is directed by Aditya Assarat, Wisit Sasanatieng, Chulayarnon Siriphol and Apichatpong Weerasethaku, the winner of a Palm D'or at the Cannes Film Festival in 2010 for his film 'Uncle Boonme Who Can Recall His Past Lives'.
Running 95 minutes '10 Years Thailand' presents each of the film makers vision of Thailand's future, where a fifth segment by Chookiat Sakveerakul, which was not included in the Cannes screening, is set to be part of the full cinema release.
The stories range from a black a white film in an art gallery, to an Earth where the last human is made to live in a Cat dominated world. A constant theme of censorship and forced conformity rings out throughout the film, and its directors have a found a platform to visually represent their concerns for their country and its future.
Rather than a form of social commentary for what has happened or is happening, the focus is on how we might help shape and mold the future.
The film premiere nationwide on December 13 with English subtitles following its Cannes screening in May. Screening will be help in Bangkok at SF Cinemas, House RCA and Bangkok Screening Room, it will also show in Phuket, Nakhon Ratchasima, Khon Kaen, Chian Mai, Chonburi, Pathum Thani, Maha Sarakham, Udon Thani.
We will have more detailed updates on the Phuket screening and times as soon as more information is available.
Even Chris Hemsworth hates Bangkok traffic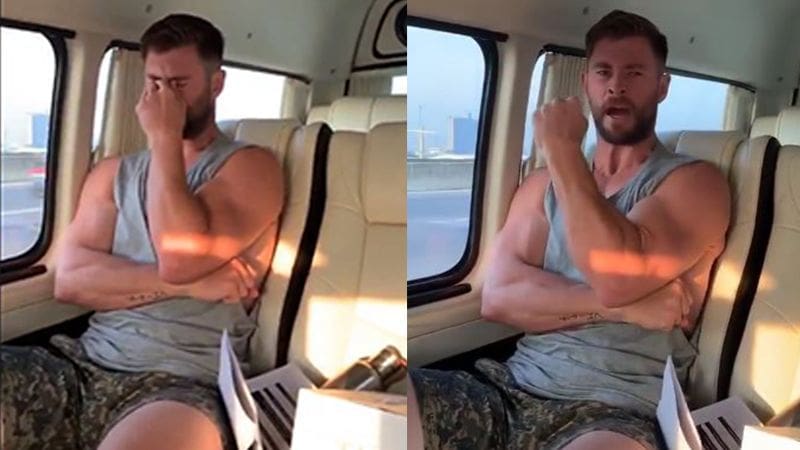 MONTAGE IMAGE: Coconuts
Once again it seems that even the gods must succumb to one of life's most dreaded challenges, traffic. Even worse, Bangkok traffic.
Last month in a previous post from India, Chris Hemsworth is seen in his car trying to deal with the traffic of Ahmedabad, amazed the Australian actor and Marvel's cinematic universe 'Thor' is heard saying "beautiful chaos".
Unfortunately when arriving in Bangkok the Norse god was nowhere near as enchanted by our Capital's traffic. Seen in the following video its easy to say that everyone living in Thailand (especially Bangkok) can relate to this A-list movie star.
Chris Hemsworth is currently filming a new Netflix movie, Dhaka in which he plays 'Rake' a mercenary hired to extract a kidnapped businessman, no release date has been set as of now.
Minister promises a year of 'Khon'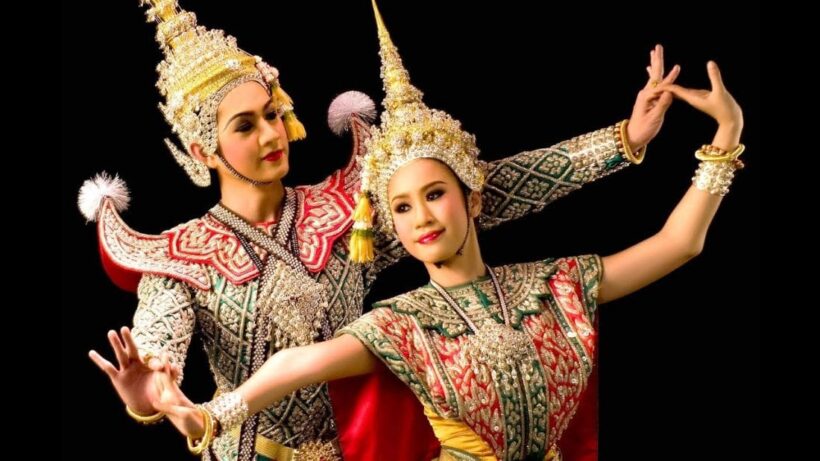 "The ministry will next year nominate nuad thai (Thai massage) and the southern traditional dance nora for inclusion on the UNESCO list."
The Culture Ministry is planning a year of activities to further promote 'khon', the classical masked-dance theatre that has now been added to UNESCO's list of 'Intangible Cultural Heritage'.
Members of the UN Educational, Cultural and Scientific Organisation (UNESCO) meeting in Mauritius added Thai khon among several new world cultural treasures.
It is the first time that Thailand has been represented on the heritage list, and Culture Minister Vira Rojpojchanarat credited the achievement to Her Majesty the Queen's efforts to bring the theatre form into the 21st century with gala annual performances.
"She ordered a complete redesign for the costumes and ornamentation, the makeup, stage, format, lighting and sound, turning it into a royal khon performance," he said.
"More live performances will be staged in the coming year and we'll be screening the animated film 'Ramayana', which the ministry produced."
Vira said there would also be exhibitions, children's books and a documentary film presented around the country, and a khon digital database would be created for use by future generations.
While few would decry the focus on preserving traditional khon, some critics have said the government should also be supporting contemporary theatre as well.
Also recognised by the UN agency as a form of Intangible Cultural Heritage "in need of urgent safeguarding" was Cambodia's similar masked-dance form known as lakhon khol.
ORIGINAL STORY: The Nation Weekend