'BTS' K-pop group denounced by Jewish human rights organisation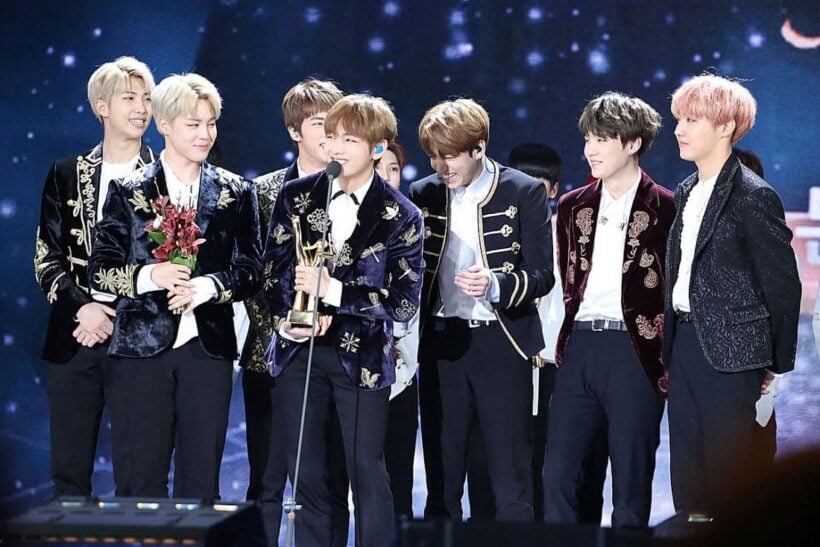 by The Japan News – Asia News Network
The Simon Wiesenthal Centre, a Jewish human rights organisation based in the US, issued a statement denouncing South Korean boy band BTS for wearing hats with a logo similar to a Nazi symbol and flying Nazi-like flags at a concert in the past.
"The result is that young generations in Korea and around the world are more likely to identify bigotry and intolerance as being 'cool' and help erase the lessons of history. The management of this group, not only the front performers, should publicly apologise," the statement said.
Known as Bodan Shonendan in Japan, BTS has been under fire as one of its seven members once wore a T-shirt with an image of the atomic bombing. The group's participation in a music show on the TV Asahi network on Friday was canceled because of the controversy.

The shirt worn by Park Jimin of BTS in October 2017, that set off the current controversy
The boy band, whose members are all in their 20s, have achieved huge worldwide success with polished dance moves, diverse music, their own production, original songs and honest musical topics that appeal to their young audience. In the past 12 months they've broken traffic records on YouTube and amassed numerous awards, including the American Music Awards over the past two years.
Meanwhile AFP reported that the managers of BTS have issued an extensive apology after controversy erupted in the lucrative Japanese market over a T-shirt worn by one of the vocalists showing a nuclear blast.
In a 1,000-word statement released in Korean, English and Japanese, management firm Big Hit Entertainment repeatedly offered its "sincerest apologies".
It sought to distance the septet from the row, saying it bore responsibility, and went on: "Big Hit does not condone any activities of war or the use of atomic weapons."
Responding to further accusations the K-pop stars had used Nazi imagery, the company said it opposed all organisations "oriented towards political extremism and totalitarian beliefs including Nazism".
Known for their boyish good looks, floppy haircuts and meticulously choreographed dance moves, BTS have become South Korea's best-known and most valuable musical exports. A year ago the group also spoke at the UN in New York with their message of self-worth, 'Loving Yourself' and 'equality for all genders and races'.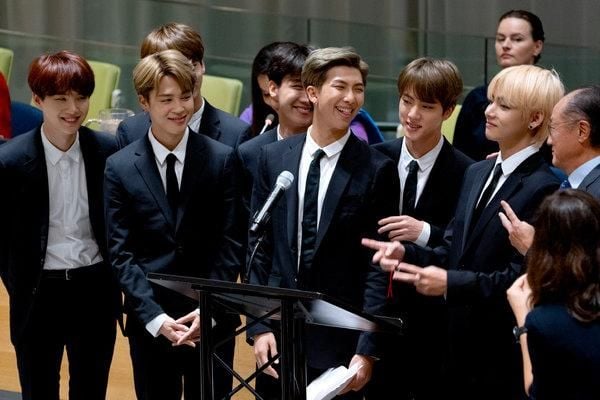 BTS speaking at the UN in New York as part of the UN program for youth
They sold 380,000 tickets for their current Japanese tour, and their singles sell hundreds of thousands of copies each. The tickets for their Japanese tour sold out in two minutes.
But South Koreans bitterly resent Tokyo's brutal 1910-45 colonisation of the peninsula, which came to an end with Japan's Second World War defeat after the atomic bombings of Hiroshima and Nagasaki.
Historical issues still weigh heavily on the relationship between the neighbours, both of them market democracies and US allies, even while they share widespread business and cultural connections.
Japanese television station TV Asahi last week cancelled a performance by BTS after a photo went viral of band member Jimin wearing the offending shirt.
The garment featured the phrase "PATRIOTISM OUR HISTORY LIBERATION KOREA" repeated multiple times alongside an image of an atomic bomb explosion and another of Koreans celebrating their independence.
As the row escalated, images emerged of a concert last year where BTS wore uniforms and waved flags that critics said recalled Nazi symbols, and a 2014 photoshoot in which band leader RM wore a cap bearing an SS Death's Head logo.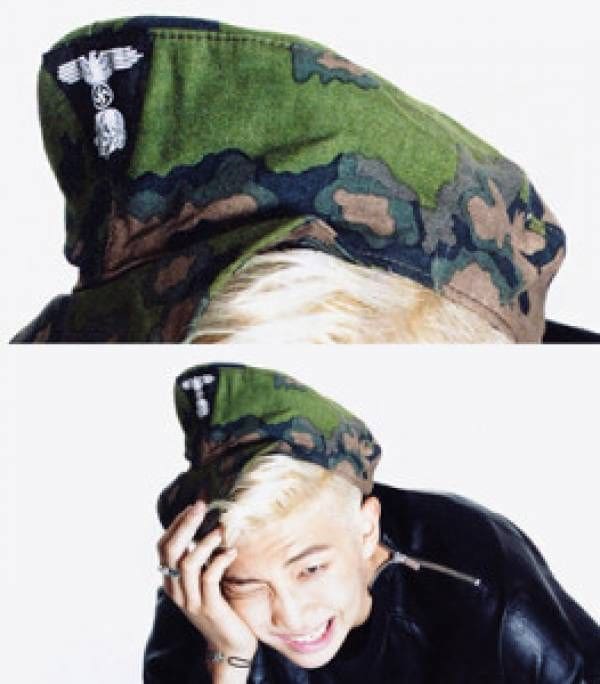 The SS played a key role in the Nazi mass murder of six million Jews during the Holocaust and a prominent Jewish human rights group accused the band of "mocking the past".
"It goes without saying that this group owes the people of Japan and the victims of Nazism an apology", said Rabbi Abraham Cooper of the Simon Wiesenthal Centre in Los Angeles.
"Those designing and promoting this group's career are too comfortable with denigrating the memory of the past," he added.
In its statement, published on Facebook late Tuesday, Big Hit Entertainment said the performance in question was of a song by veteran South Korean band Seo Taiji, "Classroom Idea", which "levies social criticism against rigidly standardised education".
The display was intended to criticise totalitarianism and was "in no way associated with National Socialism", it added.
But it "had no intention of causing distress or pain" and was contacting atomic bombs victim associations in Japan and Korea and the the Simon Wiesenthal Centre to explain and apologise, it added.
Big Hit said it had failed to provide "necessary and careful support to our artists", who were "in no way responsible for any of the issues".
BTS are the leading lights of the K-pop phenomenon and made history earlier this year by becoming the first K-pop band to top the US album charts, twice, a sign of the genre's growing global appeal.
South Korea's top court last month ordered a Japanese steel giant to compensate victims of wartime forced labour programmes, and Min suggested Japanese networks were "making an example of BTS because of the anti-Korean sentiment in Japan".


Find local events and browse venues in Thailand with Thaiger Events, or post your own today.
Now you can study the success of K-pop band BTS – University of California, Berkeley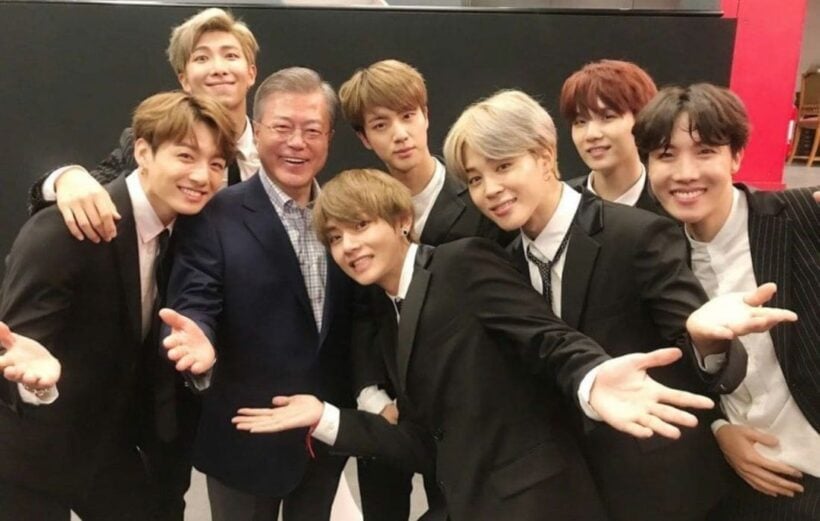 PHOTO: BTS members posing with South Korean President Moon Jae In
400 million views, 500 million, 600 million. Just scroll through the group's songbook on YouTube from the past five years and you will be watching music history in the making – a success built on a new pop genre, new 'music business' model and seven young South Koreans hell-bent on succeeding in the music world, beyond South Korea.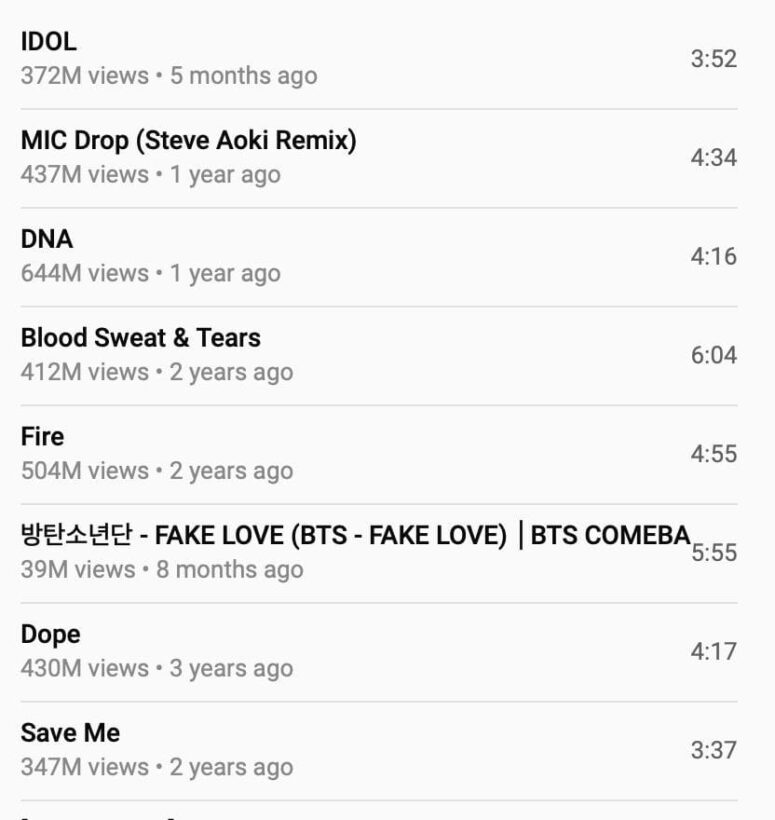 Now, the global success of K-pop act BTS lies at the core of an academic course launched at the University of California, Berkeley. The student-run course has been announced on the university's website as part of UC Berkeley's Democratic Education at Cal program.
The group – consisting RM, J-Hope, Suga, V, Jungkook, Jimin and Jin – have amassed a social media following (called ARMY), ignited live audiences with their happier sharp choreography and won international awards. It hasn't all been easy and their story, from seven teenagers living in one dorm in Seoul, to international music stars has lessons for all interested in modern pop music.
On the course "Next Generation Leaders: BTS" students will learn about the K-pop boy band's growing global impact, which led to their immense success.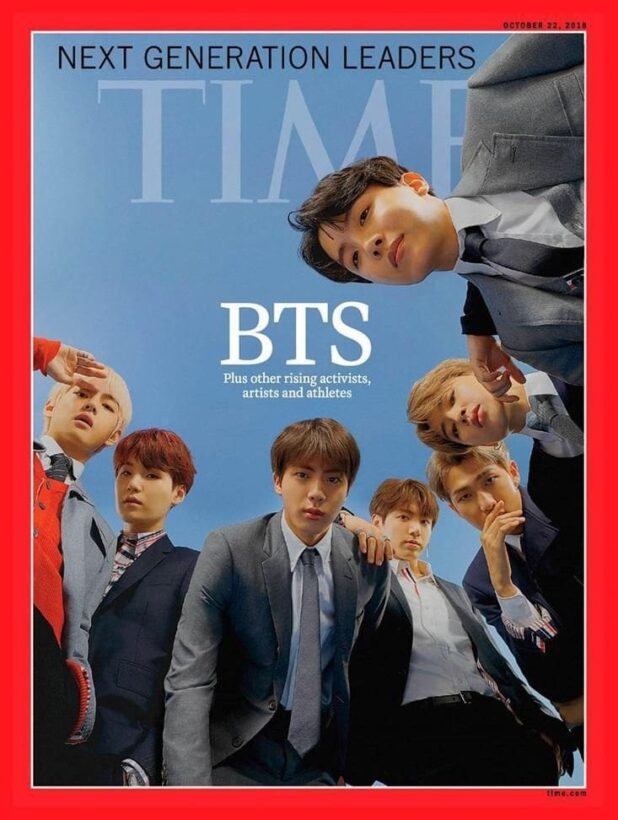 The DeCal program allows students to create and facilitate their own classes on a variety of subjects, as reported by Yonhap. The BTS class is an option for media students at UC Berkeley and will be offered for the first time in spring.
The course outline for "Next Generation Leaders: BTS" on the school's website reads: "This course will focus on Korean boy group BTS and their global impact. We will attempt to explore the group's history, artistry, philanthropy, and many other aspects in order to analyze their growing impact in society as well as their international success."
It would also dive into the intricate world known as 'Bangtan Universe' that the group has created through its album concepts and videos. Media articles and interviews would be utilized as well, and students would come up with theories about the group's success.
The orientation session for the course was held on Feb. 5, and a Twitter account has been dedicated to the course. A photo on Twitter showed the enrolled students watching a video of BTS' acclaimed speech during a United Nations General Assembly session in September. BTS fans expressed their support for the program on Twitter.
BTS attended this year's Grammy Awards in Los Angeles and made history as the first K-pop presenters at the event. The group's album Love yourself: Tearwas nominated in the Best Recording Package category. They made history in 2018 with two Number One albums on the Billboard Top 200 charts.
Thai-Indian Funfair in Bangkok tomorrow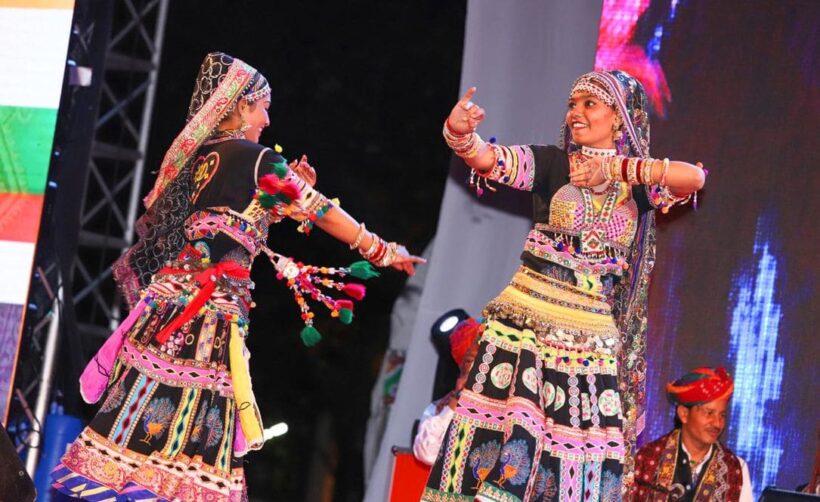 The fifth Thai-Indian Funfair returns to Srinakharinwirot University in Bangkok tomorrow (Saturday) to strengthen cultural relations between both countries. The fair arrives at a time when Indian tourist arrivals are on an upswing with new direct flights into Bangkok and Phuket providing new routes and cheaper fares.
This annual popular event, held from 3pm to 9pm, is jointly organised by the Indian Embassy in Thailand and the Indian Social Club of Thailand consisting of 65 Associations of Indian Diaspora in Thailand.
It is expected that about 10,000 people, including students of the university, will participate in the event.
A variety of activities are planned such as Thai, Indian, & international cuisine; games, cultural program, lifestyle and northeast India cultural fashion show; Indian heritage corners, India-Thailand quiz contest; special folk dance troupe from Manipur Northeast India, India; exhibitions; first Miss Thai-Indian Funfair Beauty Pageant 2019.
Srinakharinwirot University hosted the first inaugural Thai-Indian Fun Fair in 2014 followed by Thammasat University (Tha Prachan Campus) in 2015 and Chulalongkorn University in 2016. Once again the popular event is returning to Srinakharinwirot University, Sukhumvit 23 in Bangkok. In 2018, SWU hosted the 4th Thai-Indian Fun Fair second time. This is the third time Srinakharinwirot University host annual fun fair at its prestigious campus.
All are welcome to join the day with family and friends and entry is free.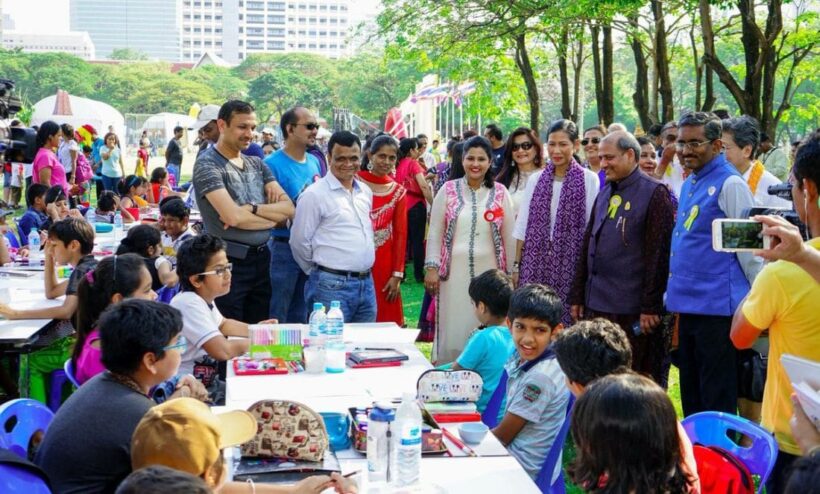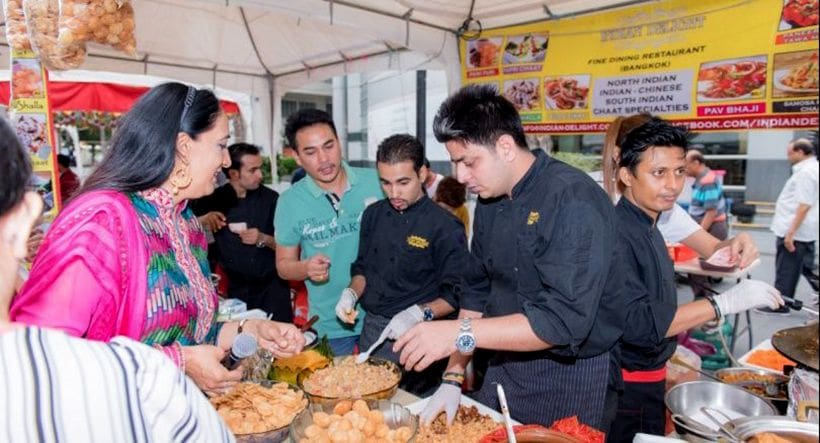 SOURCE: The Nation
Laguna Phuket selected to host inaugural Thai Fight Phuket Asia's premier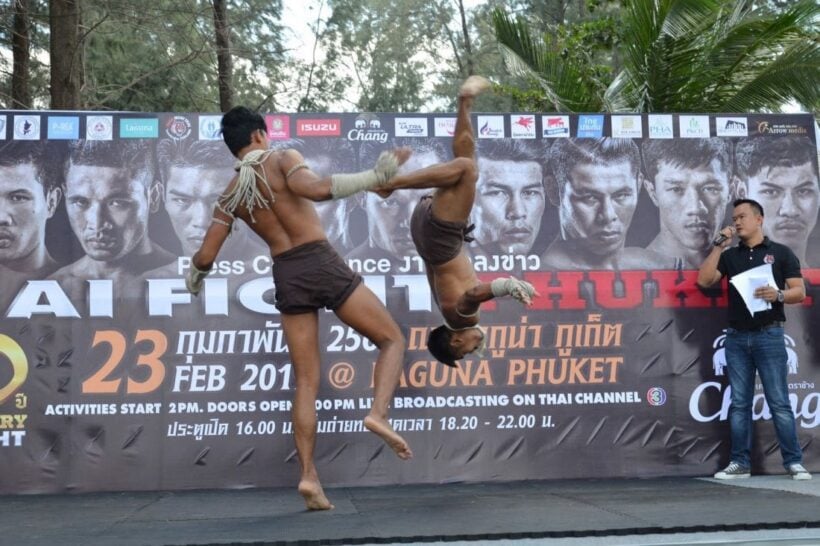 Thai Fight and the Sports Association of Phuket are jointly hosting the inaugural 'Thai Fight Phuket', a televised international sport entertainment event showcasing Muay Thai boxing and promoting Phuket tourism. The event will be on Saturday, February 23 at Laguna Phuket.
Thai Fight Phuket will feature King's Cup Champions; Saenchai, Saensatarn, Payak-Samui and Thai Fight's Fighter led by Tengnung and Thai actor Peter Denman. A combination of Thai and foreign fighters will be matched up against one another in a purpose-built ring at Laguna Grove, an outdoor event venue by the lagoon where other mass-participation sporting events such as Laguna Phuket Marathon and the Triathlon take place.
"Thanks to Thai Fight, Phuket Province and The Sports Association of Phuket, for selecting Laguna Phuket as Thai Fight Phuket's venue," said Ravi Chandran, Managing Director of Laguna Phuket, at yesterday's press conference.
"We are confident that Thai Fight Phuket will be another successful event that helps promote Phuket's sport tourism. We are honored to have been a part of Phuket Province's success in tourism and sport tourism," he concluded.
The conference also featured "Muay Thai" Thai Martial Art Shows by Tiger Muay Thai, Thai Fight Phuket's co-sponsor.
Thai Fight Phuket will be staged on Saturday, February 23 at Laguna Grove, Laguna Phuket. The gate will open from 4pm onward.
The entry is free and tickets will be available for distribution at various locations in Phuket. Polo-shirt option is available for purchase via Line Application @thaifightphuket, where buyer gets 2 tickets per shirt. The event expects to welcome 10,000 Muay Thai fans.
Thai Fight Phuket will be broadcast live on Thai TV Chanel 3, 33, 28 and LINE TV.
To learn more about Thai Fight and Thai Fight Phuket, visit www.thaifight.com