Diving: Where the wild things are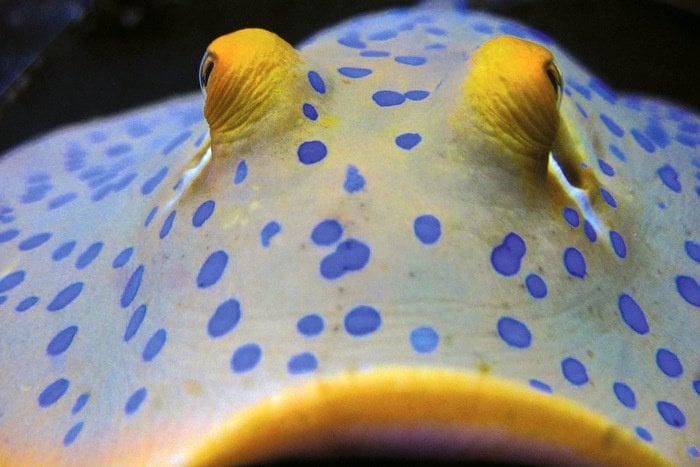 PHUKET: On land, wild animals are a rare sight, especially in their natural habitats – discounting monkeys attacking tourists for ice cream in Phuket, of course.
In the United States, a unusual creature that isn't a squirrel or a chipmunk will, at the very least, get a good pointing at; and the rare moments when a fox slips into view leaves a person with a story to tell for a month. However, divers quickly grow numb to the awe-inspiring moments when they spot wild animals. (When was the last time you got worked up about seeing a parrot fish, starfish, sea urchin, porcupine fish, butterfly fish or sweetlips?)
It is the frequency of these underwater encounters that sets marine sightings apart from those on land. A dive
with no marine life in Phuket is an absurdity, though a jungle trek where the only living thing of interest is the elephant you're riding on is very plausible.
To venture beyond the beaches into the underwater world – either through diving or snorkelling – is, at first, exhilarating due to the sheer number of creatures you can spot. Every lion fish, scorpion fish and massive school of glass fish, is reason for pause. Then, you adjust to being a non-threatening creature in an ocean setting, and hardly notice of the vast majority of animals, who are equally ambivalent to your presence.
It is here where we have the opportunity to go beyond mere sightings. Here is where we are treated to those moments that National Geographic photographers spend days motionless in the jungle for: we witness animals in action – eating, fighting, fornicating or even building homes.
Perhaps one of the most common, though nonetheless fascinating relationships for divers to witness in Phuket waters is that between gobies and blind pistol shrimps.
The classic symbiotic relationship between the two can be found in the sands off nearly any popular, shallow
dive site in the region. Though gobies are a bit skittish – with a flick of their tails they signal the blind shrimp to stop digging their shared burrows and hide – it takes only a minute or two of waiting motionless in the sand nearby to see them get back to work.
While out on the sand, there is also an opportunity to see bluespotted stingray, also know as Kuhl's stingray, hunting. Gently flapping their pectoral fins, the rays root through the sand before devouring benthic invertebrates and bony fishes.
Back on the reef there is also a chance to spot a moray eel or even a sea snake slipping through corals like a ribbon on the breeze, before diving into a hole, only to emerge somewhere else moments later. In fact, the volume of creatures you see going about their daily business can be almost overwhelming.
And there are of course those special moments like octopus fornication – no, not tentacle erotica. A dive instructor on Phi Phi filmed two octopi copulating about a week ago. With only about 10 per cent of the 300 known species of octopi having been scientifically studied, a vast number of the species' lives are completely unknown, including how they have sex. In some researched species this turns out to be complex, sophisticated and rife with rivalries (for detailed information look to studies by the University of California, Berkeley).
After watching the Phi Phi video, it is hard not to be jealous (of the diver, not the octopi).
This was a rare moment, but it seems more often than not, dives are filled with rare moments in the life of one species or another – assuming you know where to look.
— Isaac Stone Simonelli

Thai Life

Join the conversation and have your say on Thailand news published on The Thaiger.
Thaiger Talk is our new Thaiger Community where you can join the discussion on everything happening in Thailand right now.
Please note that articles are not posted to the forum instantly and can take up to 20 min before being visible. Click for more information and the Thaiger Talk Guidelines.