Bee's knees multi-purpose trees – Phuket Gardening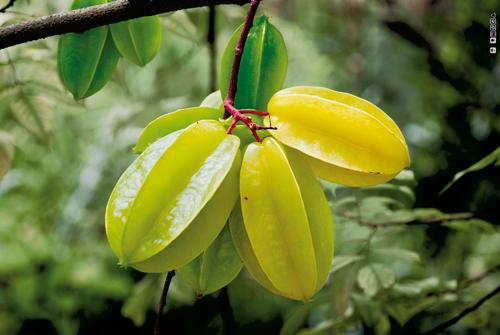 PHUKET: Today it is the turn of several small trees, which not only bear unusual and edible fruit, but will double-up as ornamental and shade-generating presences in your tropical garden.

Baccaurea motleyanais more familiarly known to Thais as rambai or mafai farang. In common with the other trees on parade today, it is primarily grown for its fruit. But its short trunk, wide crown and large shiny evergreen leaves (brown and hairy underneath) make it an ideal shade tree.

Although it grows wild in parts of Thailand which means it will adapt readily to more cultured surroundings it is grown commercially for fruit which contain a whitish pulp and up to five seeds. The size of golf balls, they are green when unripe, and pinkish or yellow in color when mature.

Oddly, they grow in large strands directly from the trunk as well as from branches. Velvety in texture, they vary in taste from sweet to sour and can be eaten raw or cooked. They are made into jams, chutney, even a sweetish wine.

The bilimbi is less popular in Thailand than it ought to be. In the Philippines, it is encountered everywhere as a front yard specimen, but despite the fact that it grows well in Thailand, it is less common here. A pity since it is an interesting and unusual tree with a branching habit, attractive pinnate leaves and fragrant, five-petaled flowers.

But the tree's claim to fame, again, lies in its highly unusual fruits, which resemble small cucumbers about two or three inches long (hence its name cucumber tree). They are, smooth, glossy green and are borne most of the year round at the end of small branches. Extremely rich in nutrients, especially ascorbic acid, the fruits are much too sour to be eaten on their own , though a few hardy souls take them with salt.

Widely used in Southeast Asia in chutneys and curries,pickling reduces their acidity. Their skin is thin and delicate so care needs to be taken when gathering them. Now introduced to the New World and Australia, the bilimbi is a sound choice for a Thai garden because it is low-maintenance and enjoys a spell of dry weather. It is normally grown from seed.

The bilimbi is re- lated to another exotic sounding tree, the carambola (mafueng) which seamlessly takes us from "B to "C on our alphabetical journey. Actually its full botanical name is Averrhoa carambola , but it is usually referred to as the star fruit tree. The small clusters of flowers, reddish or purple , are similar to those of the bilimbi, but the fruits are very distinctive yellow green to orange, five-angled and up to five inches long.

If you cut a section through one, it will assume the shape of a star. Unlike the bilimbi, the fruit can be eaten straight off the tree. The leaves are blue-green on their undersides, up to four inches long and are sensitive to both touch and light, folding at night or if handled.

You will probably have difficulty finding potted saplings for your garden, but the star fruit, like the bilimbi, grows easily from seed and since the fruit itself is so readily available, this should present no difficulty. Just buy a ripe fruit and save the seeds.

The star apple or Chrysophyllum cainito is another multi-purpose tree. Commonly cultivated as a dooryard presence, it has amazingly spherical green fruit up to eight centimeters across which can be eaten when fully ripe. The tree has an attractive shape, with leaves which are shiny above and brown and silky below. Known as aphoen in Thailand , it appreciates a warm, humid climate. With regular feeding, it will crop well.

Tip of the week – Seed banking

Most plants reproduce by seeding. Seed banking involves collecting and storing these seeds. It is labor-intensive and best done by experts, but it is an insurance policy (cf. zoos) when plants are threatened with extinction.

For example, 12 species are now known to be extinct in the wild. Collected seeds, kept in optimum conditions, will remain fertile for a long time. Seed banks also offer a reliable source for the restoration of depleted habitats.

An organization known as the Mill Seed Bank Project is based in the UK, and has so far stored seeds from some 24,000 plants and estimated 10% of the world's floral population.

Native flowers worldwide are threatened not only by loss of habitat to farming and development, but by climate change and the spread of invasive weeds.

If you encounter an unusual plant why not try to harvest a few seeds yourself.

If you have a question, or a garden that you would like featured, you can email Patrick Campbell here.

Keep checking our online Phuket Lifestyle pages, follow us on Twitter @phuketgazette or join our Facebook fan page for regular gardening features and tips.


— Patrick Campbell
Keep in contact with The Thaiger by following our
Facebook page
.
Out of 37 countries, Thailand has the worst pension system, says Bloomberg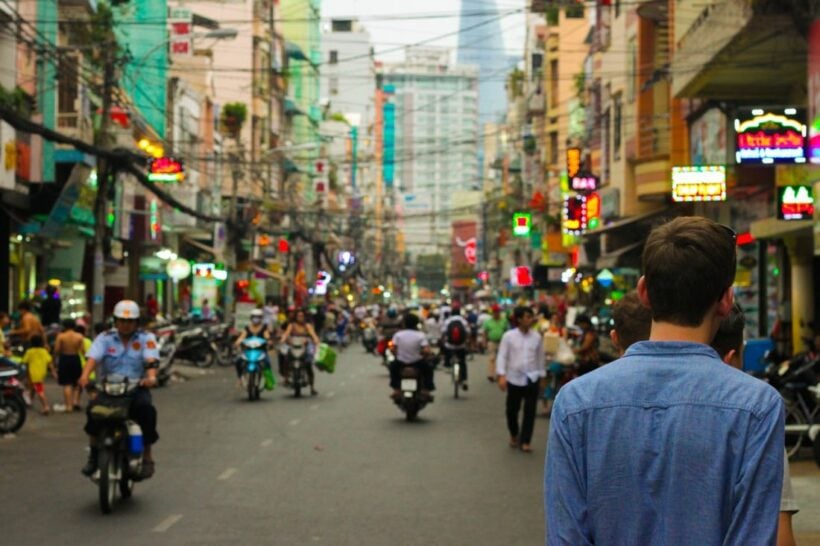 Thai Residents reports that on Sunday, Bloomberg published an article on the world's best pension systems, using information gathered from the 2019 Melbourne Mercer Global Pensions Index.
The survey looked at the pension systems of 37 countries with metrics including employee rights, savings, the number of homeowners, growth of assets, and growth of the economy. The purpose of the analysis was to determine what was needed to improve state pension systems and to gauge the level of confidence citizens had in their state pension system.
The Netherlands and Denmark were found to have the world's best state pensions, with Australia, Finland, Sweden, Norway, Singapore, New Zealand, Canada, and Chile next. Out of all 37 countries, Thailand finished last, with what the report described as an extremely ineffective and ambiguous system.
"Thailand was in the bottom slot and should introduce a minimum level of mandatory retirement savings and increase support for the poorest."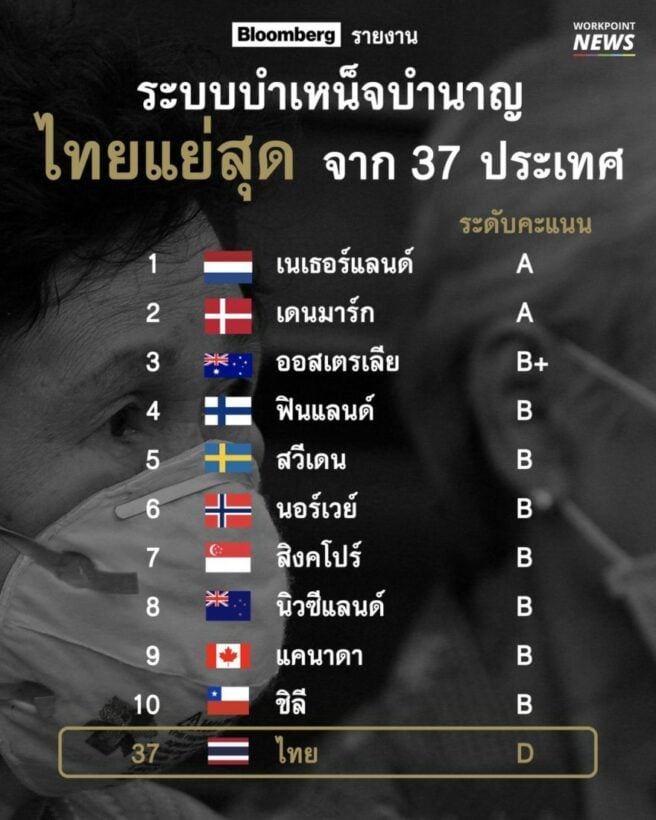 Photo: WorkpointNews
Thai Residents states that only those employed within the government system in Thailand are eligible for a pension based on salary. For most Thai citizens, pension amounts vary from 600 baht to 1,000 baht a month, depending on the recipient's age.
A report carried out by The Securities and Exchange Commission (SEC) advises Thai citizens to have at least 4 million baht saved by the time they retire, but Thai Residents reports that 60% of Thai retirees have less than 1 million baht in savings, with one in three citizens who have reached retirement age are forced to continue working in order to survive.
SOURCE: thairesidents.com
Keep in contact with The Thaiger by following our
Facebook page
.
Tax on salt content being considered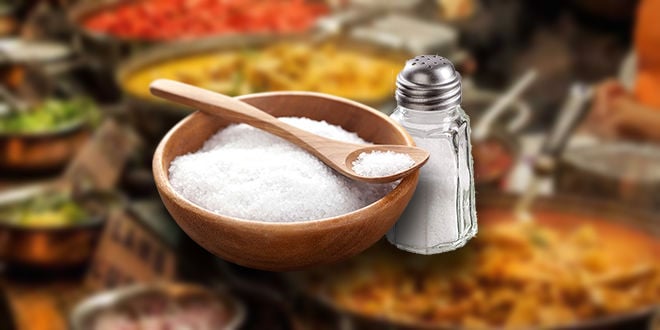 The Excise Department is considering imposing a tax on the salt content of food to encourage food producers to reduce the sodium content of snacks, instant noodles and seasoning cubes.
The director of the Office of Tax Planning said that the department is discussing a limit on the amount of sodium food can contain, in line with the standard set by the World Health Organization (WHO), which is 2,000 milligrams of salt per day.
In reality, Thai people consume an average of 1,000 milligrams per meal, making their daily intake well above WHO guidelines, according to the director.
He said any tax imposed would be at a level which would encourage food producers to reduce the sodium in their processed food without being punitive, adding that the proposal isn't intended to generate more tax revenue, but to help protect the health of consumers. Excessive sodium in the diet can lead to high blood pressure and kidney disease.
Fish sauce, soy sauce and salt would not be taxed.
SOURCE: thaipbsworld.com
Keep in contact with The Thaiger by following our
Facebook page
.
Water shortage warnings in 22 provinces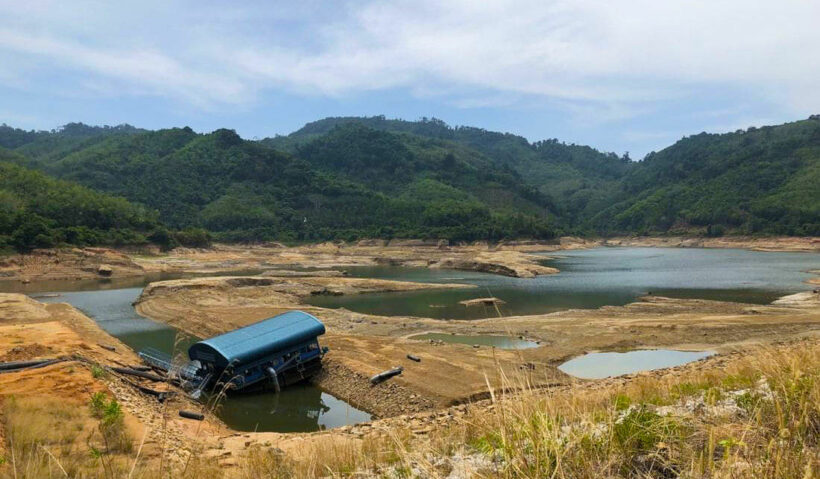 People living in 22 Thai provinces are being warned to prepare for shortages of drinking water during the upcoming dry season, due to start on November 1st.
The warning was issued by the National Water Resources Office, citing low levels in reservoirs, which are the main sources for tap water production waterworks in 22 provinces.
Areas at risk identified by the office are in northern, north-eastern, eastern and southern provinces.
Measures have been adopted by agencies charged with dealing with water shortages. including dredging water channels to allow greater volumes of water to flow into reservoirs, drilling underground wells, enlarging storage ponds and the purchase of water to supply to those in urgent need.
The Royal Irrigation Department has announced that people should use water sparingly.
There are currently about 6 billion cubic metres of usable water in reservoirs in the affected provinces, with 5 billion cubic metres reserved for consumption and ecological preservation, leaving only 1 billion cubic metres for use in agriculture.
This means farmers in the Chao Phraya river basin may not be able to grow a second crop of rice this year.
SOURCE: thaipbsworld.com
Keep in contact with The Thaiger by following our
Facebook page
.