Athletes, organizers prepare for Ironman 70.3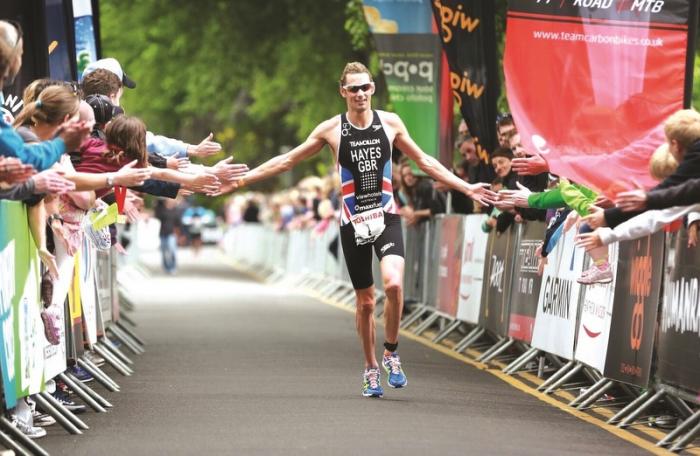 PHUKET: Some of the world's fittest human beings are preparing to put their endurance to the test and compete for the US$15,000 professional prize purse at the upcoming inaugural Foremost Ironman 70.3 Thailand and Foremost Ironkids event to be held in Phuket on November 27 and 26, respectively.
The Ironman athletes are to set off from Bangtao Beach for the first leg of the triathlon, a 1.9km swim, followed by a 90km bike race from the beach up to Sarasin Bridge and back, and then a 21.1km run starting and finishing at the beach.
The event's title sponsor, FrieslandCampina (Thailand) Public Company Limited, producers of Foremost dairy products, is backing the sports event as part of their 'Drink. Move. BeStrong' campaign.
"In 2014, we launched the 'Drink. Move. BeStrong' campaign throughout Southeast Asia and reached out to more than 68 million people through strong collaboration with multiple stakeholders, including schools, parents, national and local governments, retailers, media and the Junior NBA," says FrieslandCampina Thailand's managing director Marco Bertacca.
"Within 3 years of carrying out the 'Drink. Move. BeStrong' campaign, we have touched the lives of over 100,000 kids in Thailand through multiple touchpoints and in school programs. Ironman and Ironkids are another perfect vehicle to help foster the realization of how sports and nutrition take an important part in making our kids grow strong both emotionally and physically. Healthy kids will grow into a strong foundation that helps build on the strong society of Thailand," adds Mr Bertacca.
For first timers to get a taste for an Ironman race, there will also be a team relay but athletes aiming high will be competing to qualify for the prize money as well as the 30 qualifying age group slots for the 2017 Ironman 70.3 World Championship in Chattanooga, Tennessee.
For more information and to register, visit ap.ironman.com. The Phuket Gazette, Gazette Radio and The Nation are the proud national media partners for this event.
Keep in contact with The Thaiger by following our
Facebook page
.
BTS will have to break up, whether they like it or not, and fans are not happy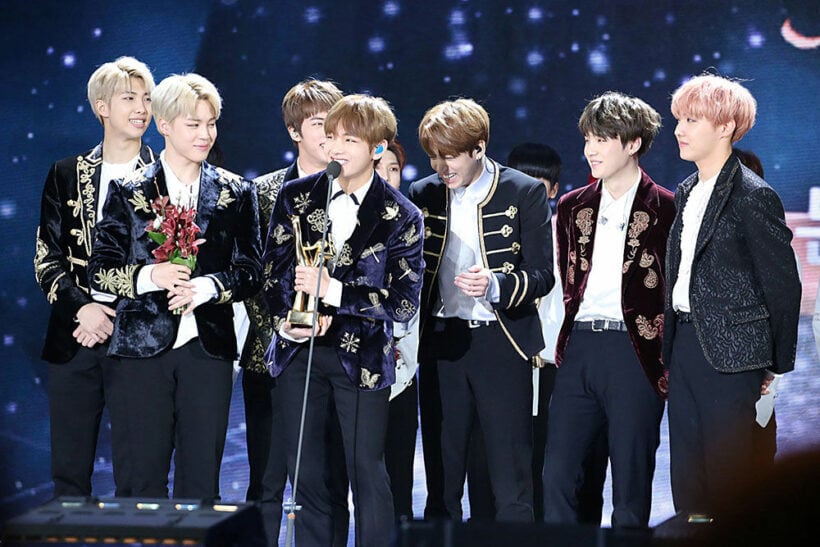 Even though they've been making music since their debut back in 2013, it's the last two years BTS, aka Bangtan Boys (or Bangtan Sonyeondan for Korean pronunciation), have gone from zero to hero in the pop music world. Now they're riding their success on the crest of a wave that has defied conventional pop marketing and 'western' white-washed music standards.
Despite mostly singing in Korean, the BTS fanbase 'Army' is heavily weighted in western countries where Taylor Swift, Ariana Grande, Maroon 5 and Selena Gomez et al reign.
Breaking records in all sorts of unexpected places, the seven member band are making heads turn as they've re-invented the modern band genre (they won Best Music Group at this year's Billboard Music Awards). Many pop groups just burn out, their sales drop or one member leaves for a 'solo' project leading to an inevitable disbandment.
In BTS's case none of those situations exist. They're still on their way up in popularity, their sales for music and social media reach blossoms, and the members all do solo projects within the broader band framework.
But all this is going to end soon and there's nothing RM, Suga, J-hope, Jin, Jimin, V and Jungkook can do about. Well, almost nothing.
"Not Today" – Just one of many BTS music clips to have breached the 300 million viewer mark
In South Korea, still technically at war with its northern counterpart, all young men have to enlist for 18 – 24 months with the South Korean Army.
You'd think that being part of the biggest band on the planet would mean BTS could pull a few strings to avoid taking part in military service in South Korea, but you'd be wrong. Despite being awarded the country's Order of Cultural Merit and hundreds of other music awards, matching The Beatles' record by having three albums reach #1 on the Billboard Album Chart in one year, and being shown to have had a measurable impact on their country's economy, they will have to serve.
And that means the most world's most successful pop group will have to break up, for around 2 years at least. Will they decide to serve together, or stagger their military hiatus according to their age?
Whilst elite athletes and some non-K-pop musicians have scored exemptions in recent years, BTS have neither sought nor been offered any such exemption from their national service.
None of the band, which consists of Jungkook, Jimin, V, J-Hope, RM, Jin and Suga, have yet to serve, but Jin is likely to be called up soon as he will turn 27 in December
"Blood Sweat & Tears" – When pop music starts to become high art. Many of BTS songs are based on serious western literature giving the band and their music a gravitas beyond their years.
The BTS Army – the fandom, not the real one – have been pleading with the South Korean government to let the boys off having to serve so they can fulfil their band commitments instead. BTS have the largest Twitter fanbase of any music group in the world and have nine of their highly-produced music clips reaching more than 300 million views on YouTube.
Jin previously told CBS that BTS were fully prepared to be called up.
"As a Korean, it's natural, and someday, when duty calls we'll be ready to respond and do our best."
The youngest, Jungkook, responded.
"I don't want to think about it at this point. We have something really good going."
And they do, smashing music records and re-writing the world music "how to" handbook.
Keep in contact with The Thaiger by following our
Facebook page
.
Thailand ranked sixth best in the world for healthcare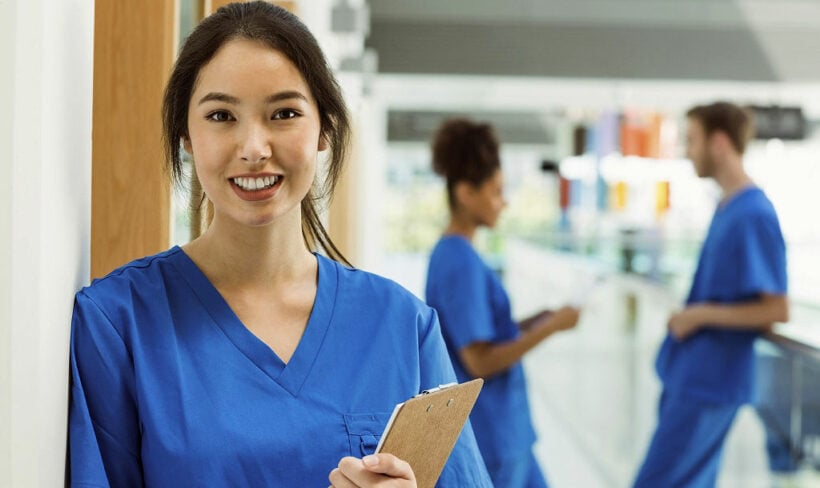 Sixth best healthcare system in the world! Well done Thailand.
The Kingdom is gaining worldwide recognition for quality healthcare services after placing sixth in a ranking of countries with the best healthcare systems. The ranking was conducted by the US magazine CEOWORLD who do annual rankings of a number of world businesses and services. The rankings came out last month.
The annual Health Care Index is a statistical analysis of the overall quality of a country's healthcare system.
Thai Public Health Minister Anutin Charnvirakul says the ranking as an indication of Thailand's success in developing a sustainable and valued healthcare sector.
According to CEOWORLD Thailand is among few Asian countries which managed to place in top 10 in 2019. Thailand joins South Korea who reached second place and Japan in third place.
But European countries dominate the list – Austria leading at fourth place, followed by Denmark (5th), Spain (7th), France (8th) and Belgium (9th). Australia rounded out the top 10 at 10th place.
Taiwan's health care topped the the list of 89 countries, scoring 78.72 out of 100 on the Health Care Index. At the opposite end of the spectrum, with a score of 33.42, Venezuela was named the country with the worst health care system in 2019.
The Health Care Index rates a number of factors in a country's health care services, including infrastructure; health care professionals' (doctors, nursing staff, and other health workers) competence, cost, availability of quality medicine, and government readiness.
The Public Health Minister, responding to the great result, says that the government must not rest on its laurels, "as mere rankings do not matter as much as how well the ministry performs its duty of maintaining public health".
SOURCE: Bangkok Post
To find the latest medical procedure info and make bookings, go HERE.
Keep in contact with The Thaiger by following our
Facebook page
.
Travel giant Thomas Cook teetering on financial collapse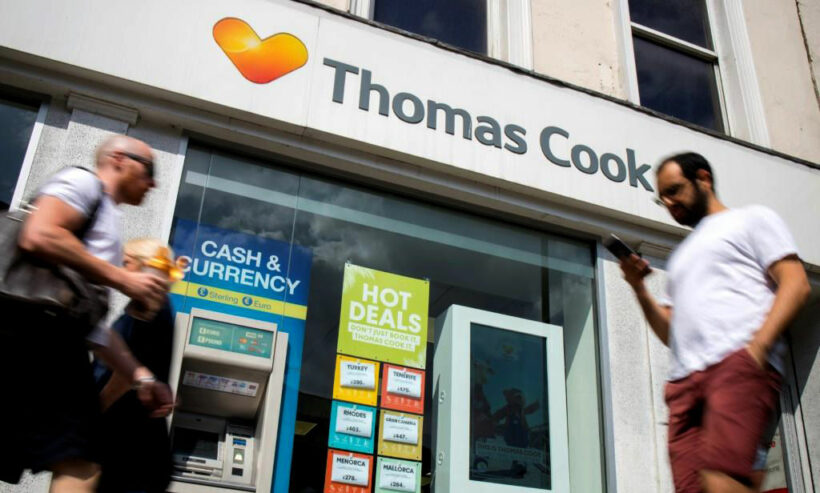 Unable to adapt to the move online as smaller, nimbler travel companies thrive, Thomas Cook, the household name in international travel, is close to financial collapse. And the collapse could leave up to 150,000 British tourists stranded overseas.
The iconic British travel giant Thomas Cook say they've failed to find any further private investment to stave off collapse and now relies on an unlikely government bailout. The group is blaming "Brexit uncertainty" as the major problem with their current malaise.
The operator announced they needed £200 million (US$250 million) – in addition to the £900-million rescue deal secured last month – or else face administration, which could potentially trigger Britain's largest repatriation since World War II – customers who are currently overseas.
A source close to the negotiations told AFP the company had failed to find the £200 million from private investors and would collapse unless the government intervened. Without another bailout by its Chinese major shareholder Fosun, the brand's financial options are few.
But ministers are unlikely to step in due to worries about the pioneering operator's longer-term viability leaving it teetering on the brink of collapse and stranding up to 150,000 British holidaymakers abroad.
"We will know by tomorrow if agreement is reached," the source told AFP. The firm's shareholders and creditors are scheduled to meet from 9 am (0800 GMT) on Sunday morning, followed by a meeting of the board of directors in the afternoon.
The Transport Salaried Staffs Association, which represents workers at the company, called on the government to rescue the firm.
"It is incumbent upon the government to act if required and save this iconic cornerstone of the British high street and the thousands of jobs that go with it," said TSSA General Secretary, Manuel Cortes.
"The company must be rescued no matter what."
Two years ago, the collapse of Monarch Airlines prompted the British government to take emergency action to return 110,000 stranded passengers, costing taxpayers some £60 million on hiring planes.
The government at the time described it as Britain's "biggest-ever peacetime repatriation".
Thousands of workers could also lose their jobs, with the 178 year old company employing about 22,000 staff worldwide, including 9,000 in Britain.
Chinese peer Fosun, which was already the biggest shareholder in Thomas Cook, agreed last month to inject £450 million into the business. In return, the Hong Kong-listed conglomerate acquired a 75% stake in Thomas Cook's tour operating division and 25% of its airline unit.
Creditors and banks agreed to inject another £450 million under the recapitalisation plan announced in August, converting their debt in exchange for a 75% stake in the airline and 25 percent of the tour operating unit.
Thomas Cook in May revealed that first-half losses widened on a major write-down, caused in part by Brexit uncertainty that delayed summer holiday bookings. The group, which has around 600 stores across the UK, has also come under pressure from fierce online competition.
SOURCE: Agence France-Presse
Keep in contact with The Thaiger by following our
Facebook page
.