Another month, another surge in tourists to Thailand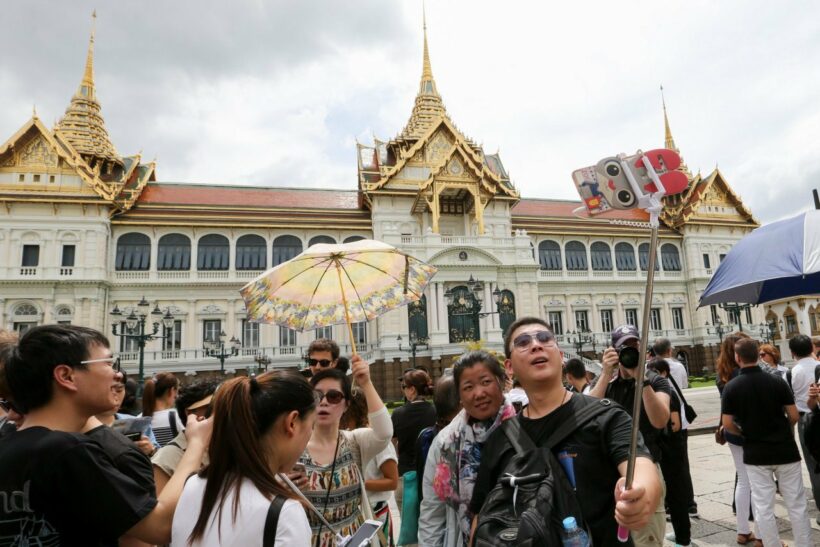 Thailand's tourist arrivals clocked up 3.4 million visitors in March 2018, an improvement of over 16 percent year-on-year.
The Ministry of Tourism and Sports has confirmed March finished with 3,497,260 visitors. Earnings for March were estimated at 189,158 million baht, up 22 percent year-on-year.
Pongpanu Svetarundra, permanent secretary for the tourism ministry, noted that East Asia continued to dominate the tourist supply chain with 2,256,798 visits, up nearly 18 percent.
Based on the Immigration department's head count at land, sea and airport checkpoints, arrivals for the first three months (Q1) reached 10,608,686, up over 15 percent.
Although East Asia dominates the arrivals in March with a massive market share of 64.5%, Europe still commands a market share of 21.9%, the second highest and well ahead of South Asia (4.4%) and the Middle East (21.%).
Travel from Europe in March increased 16.75% to total 766,516 trips to Thailand during the month.
However, the Middle East market saw arrivals decline 4.33% in March to total 72,469.
The top ten supply countries during March were:
China (1,004,000 up 22.19%)
Malaysia (302,00)
Russia (197,00)
Japan (144,000)
Korea (143,000)
Laos (134,000)
India (121,000)
Germany (116,000)
United States (107,000)
United Kingdom (101,000)
Looking at the tourist arrival trends in March, Russia recorded a strong improvement of 25.55%, travel from India improved by 15.52% and from Germany 18.30%.
The ministry figures indicate revenue earned from Chinese tourists improved a staggering 40.95% in March, indicating more FIT (fully independent traveller) travellers and fewer tour group visitors.
Other nationalities spending more included residents of the UK up 24.5%, South Korea 24.23%, India 20.63% and Russia 19.19%.

Hands-on schooling setting an example in Chiang Mai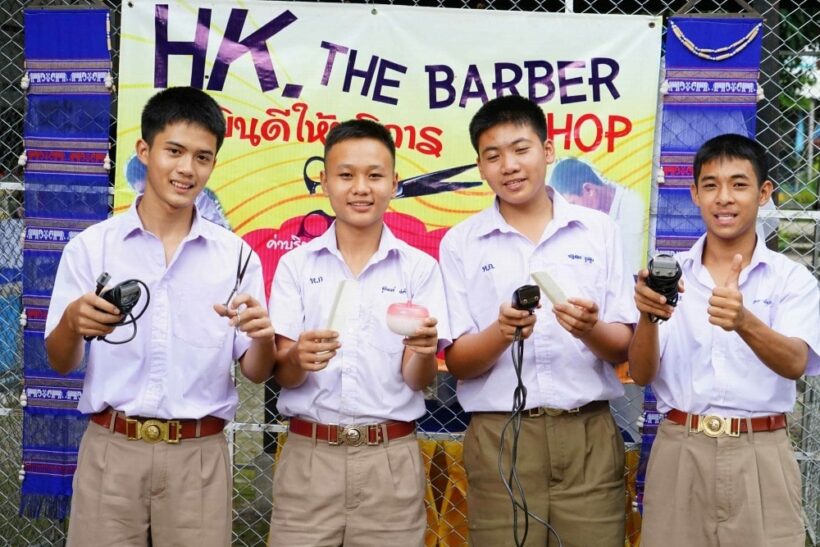 by Chularat Saengpassa
PHOTO: Padungkiat Jaiwong, far left, and fellow barbers of the "HK Barber" salon at Wat Huai Kaew School in Chiang Mai's Mae On district show off their haircutting equipment.
"Take me to your heart, Take me to your soul. Give me your hand before I'm old, Show me what love is, haven't got a clue, Show me that wonders can be true."
15 year old Padungkiat Jaiwong is proud of his rendition of the Michael Learns to Rock hit, and said he was inspired to study the English language after his teacher encouraged him to start singing Western hits. In fact, he has even won a contest singing in English.
Apart from showing off his language skills to the visitors from the Equitable Education Fund, Padungkiat also displayed his talents in hairstyling.
"He is a living proof of what impact teachers and a good school can have on children," EEF president Prasarn Trairatvorakul said.
Padungkiat, like many other children across the country, was at the risk of dropping out of school due to his family's dire financial status. Previously, Padunkiat used to sneak out of his Wat Huai Kaew School in Chiang Mai's Mae On district to play at a waterfall nearby with his friends. Truants, if ignored, usually drop out of school and miss out on a bright future.
Luckily, the Wat Huai Kaew School never took its 254 students for granted, and all 40 members of the teaching staff took it upon themselves to ensure these children have a good future. So, every year, the teachers make time to visit the home of every student, so they can learn more about the child and come up with a specific solution for the problems he or she faces.
"We learned that some students simply skip class because they cannot follow what is being taught. For them, I think vocational skills would be more useful, so I encourage them to take haircutting classes," teacher Phimrada Songchueb explained.

Padungkiat and his friends have now been successfully running the HK Barber salon, offering students haircuts for 5 to 10 baht each. The earnings are split between the young barbers and the school, which provides the equipment.
"Our young barbers spend their earnings on educational trips," Phimrada said.
Despite being a teacher, Phimrada usually treats her students like friends, so she can learn about their problems and perspectives.
"You will get a different answer if you ask questions like a teacher," she said.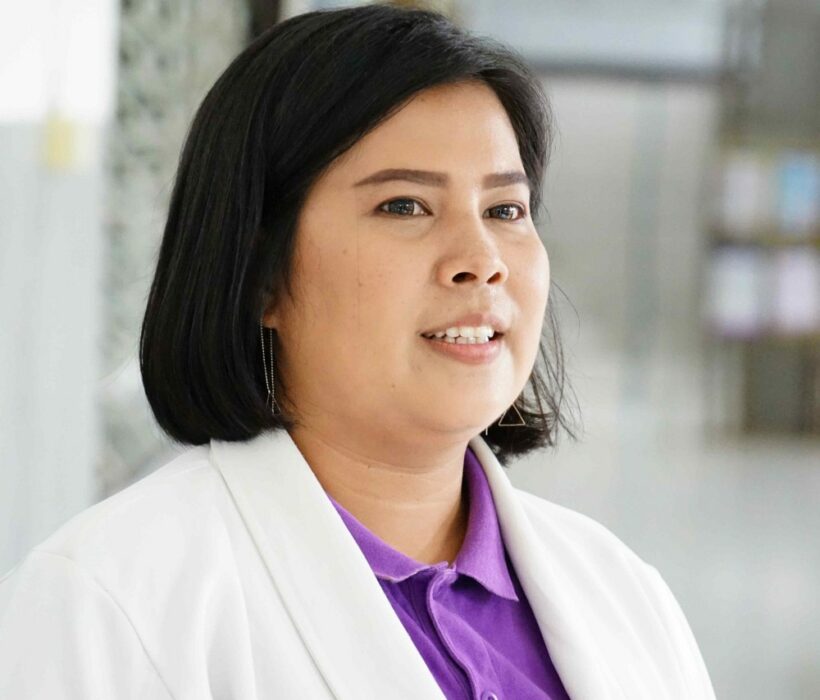 Teacher Phimrada Songchueb
According to her, children in the provinces usually fall silent when asked about their dreams because they don't really know what they should want. Most of them are from poor families and for them the most common form of making a living is by working in farms or taking odd jobs. That's why Phimrada has been trying to expose her students to different vocations, and also helps look for scholarships so they can further their studies at vocational colleges. Also, thanks to Phimrada, students like Padungkiat are allowed to spend nights in school from Monday to Friday as part of a special deal for children who need extra help and live quite far away.
Phimrada said after Padungkiat started living in school he was no longer absent during the rainy season.
"I don't think he is at risk of becoming a dropout anymore," she said.
Padungkiat has earned the nickname of "Sodsai" (bright and cheerful) in school because this term describes his character and life now. He now enjoys studying, working at the HK Barber and singing songs in English. Though he cannot understand every word he sings, he says it is fun and it is encouraging him to try harder in English class. His new found talent is also giving him hope that maybe he could earn some extra cash as a singer, while furthering his studies at a vocational college in the near future.
EEF chief Prasarn said this school has proved that having the right teachers was more important than money when it comes to child development.
"Wat Huai Kaew School pays attention to all aspects of the children," he said.
Principal Opart Intasan said teachers have been visiting their students' homes for more than two decades already.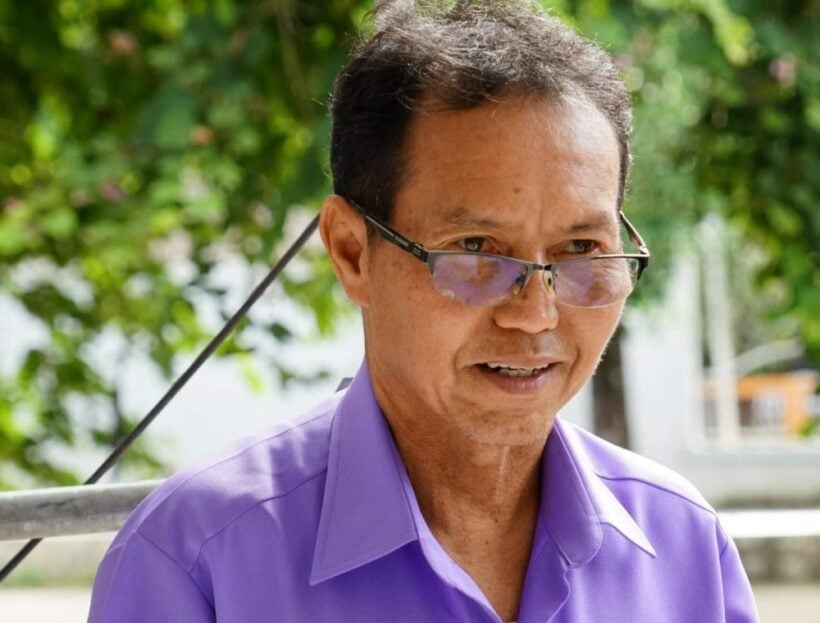 Principal Opart Intasan
"These visits are important, as it allows the teachers to see their students' living conditions and also to know more about them," Opart said.
For instance, he said, the teachers once visited a child at home to find out why he could not understand what was on the blackboard.
"In the visit, the teachers learned that the child had some eye problems. So, the teacher had the child moved to the front row and started using new techniques in the classroom," Opart said.
Opart Under his leadership, the Wat Huai Kaew School tries to help the students as much as it can. For instance, if a teacher finds out that a student doesn't have a mosquito net at home, the school will look for donors on Facebook.
"That way, we can get mosquito nets for our student," the headmaster said.

STORY: The Nation
The new Blue Tree waterpark and entertainment precinct unveiled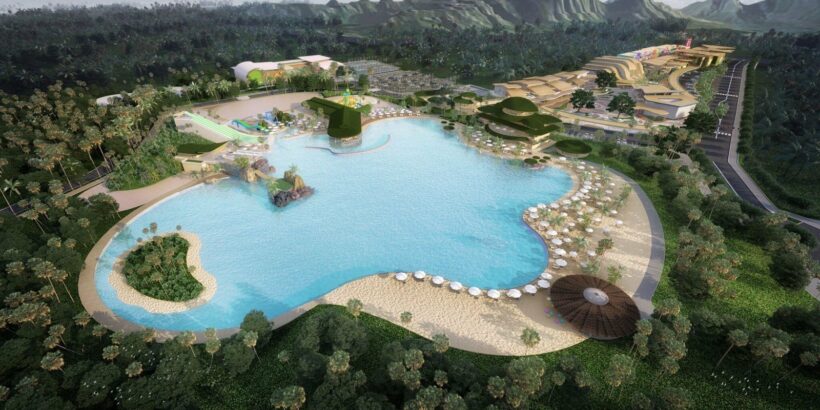 Phuket's tourism industry has received a major shot in the arm with the unveiling of the new Blue Tree Phuket – a US$40 million investment and multi-dimensional destination waterpark and entertainment complex set over 140 rai in Cherng Talay.
Positioning themselves as 'Phuket's premier family attraction', Blue Tree is the island's first international-standard, fully integrated waterpark and family entertainment complex.
The complex will feature a compelling mix of retail, destination dining, waterpark, beach club, and health and fitness with its star attraction at its centre – Blue Tree Lagoon – designed and built by world-leading US-based water attraction specialists Crystal Lagoons.
Opening early next year, Blue Tree is led by Michael Ayling, former Managing Director of Laguna Phuket.
"We are delighted to be announcing what we feel will be a key component in Phuket's tourism future as we are confident Blue Tree will appeal to families looking for high quality entertainment," said Michael.
The 10 rai (17,000 sqm) Blue Tree Lagoon, designed by world-renouned Crystal Lagoons, is the star attraction of Blue Tree Phuket.
"Phuket's tourism market has changed considerably over the past ten years. We now see strong demand for inland attractions driven by Thai families, residents of the island and the growth of the independent-travelling international tourism market. All three markets have one thing in common: a need for high-quality, family-focused entertainment away from the beach. This is what we will deliver," he said.
Blue Tree Phuket will offer a Water and Entertainment park, a four-storey vertical Beach Club, Fitness Zone, Kid's Club and multiple retail spaces. In addition, 17 restaurants and food outlets will cater to all tastes and budgets, centred around the complex's star attraction: Blue Tree Lagoon.
The 17,000-square-metre man-made lagoon has been designed by Crystal Lagoons, who most recently completed a mega inland lagoon project in the family attraction capital of the world, Florida. It is flanked by artificial beaches and offers an aquatic playground for family-friendly and adrenaline-driven activities such as a Slip N Fly, water slides, splash zone and even cliff jumping.

Michael Ayling
Aside from utilising state-of-the-art technology to maintain water clarity, Blue Tree Lagoon also boasts eco-friendly credentials. Powered by Crystal Lagoons' sustainable technology, the lagoon uses up to 100 times fewer chemicals and 50 times less energy than conventional swimming pool systems.
The vertical Beach Club is open throughout the day and into the night.
Blue Tree has been in development for the past two years, from the master planning stages to partnership selections and management – with environmental sustainability a core component of the project's DNA and fundamental to its promotion of an active and healthy lifestyle.
"Blue Tree has natural borders. These are thick, mature rubber plantations that surround the project and emphasise the lush tropical environment found throughout the grounds. The name itself is testament to our commitment – a green and blue oasis in the shape of a tree, with deep roots and strong connections to the destination, its heritage and its future," said Michael.
"Phuket will always be known for its spectacular sea and sand, but there's been a clear demand for inland entertainment alternatives for some time now and this will fit the bill, showcasing a lesser known side of Phuket but one that will appeal to both middle class Thai families and Amanpuri guests in one strategically located destination."
Admission fees will be kept affordable with a pay-and-use concept, while full access to all activities will be priced lower than 1,000 baht.
Find out more about Blue Tree HERE.

Spectacular views and the new lunchtime menu – Kata Rocks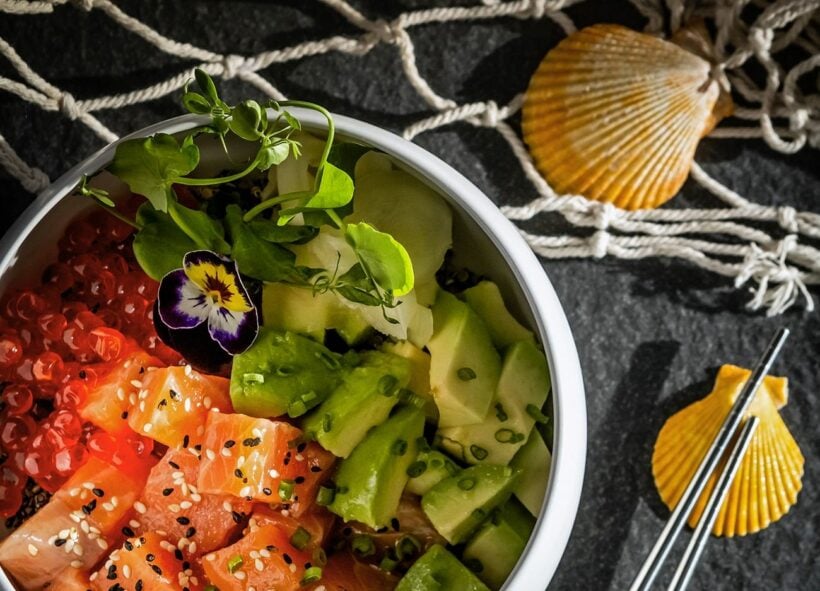 Kata Rocks, Phuket has launched a new lunch menu at the Oceanfront Clubhouse. You know the view, you'll LOVE the new menu.
With flavours inspired by both the Mediterranean and regional gastronomy, the refreshing new menu celebrates the summer and island life by using seasonal ingredients and seafood specialities. The new menu aims to make the Oceanfront Clubhouse a destination of choice for premium lunchtime dining on the island's  west coast.
Executive Chef Laia Pons says, "the highlight of this upgraded menu is not only its innovative use of unique, fresh flavours, but also its commitment to seasonal ingredients and the demands of our diners.
"We've also added some great new creative and healthy dining options on both our new menus," she added.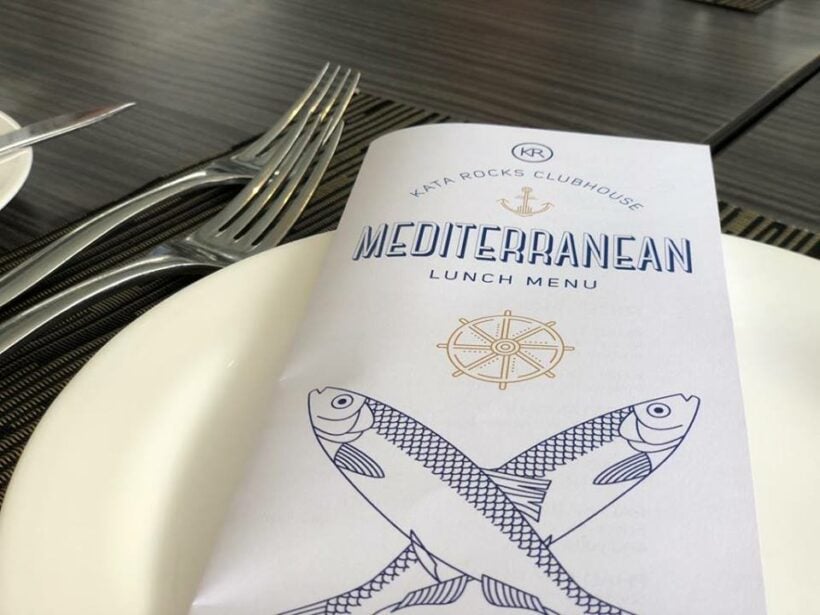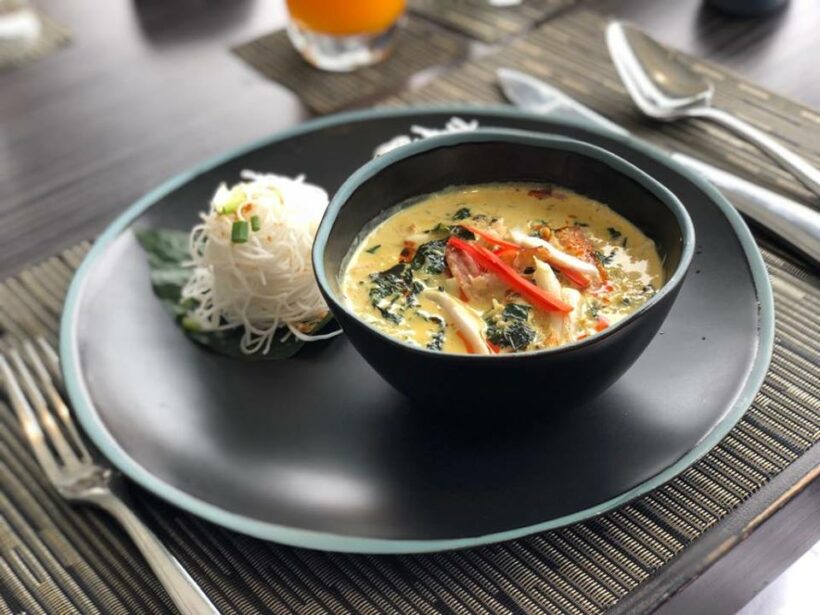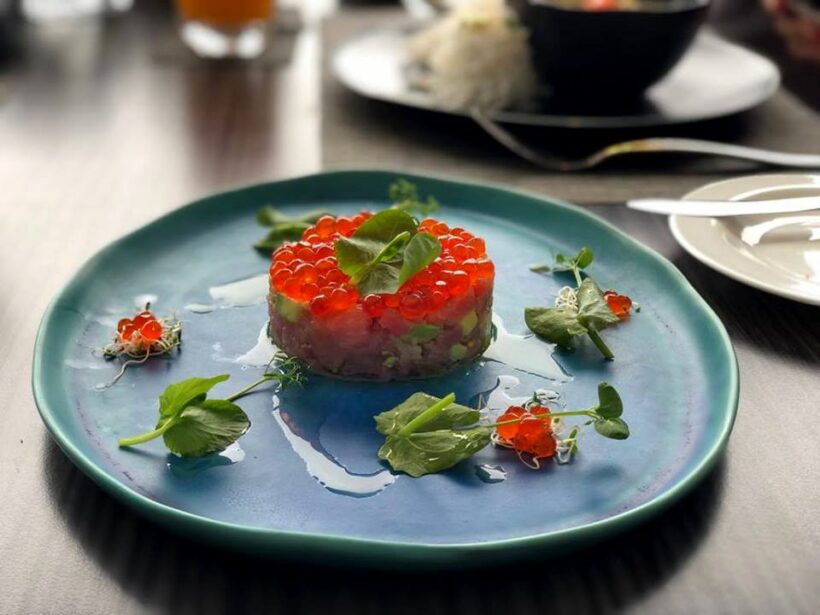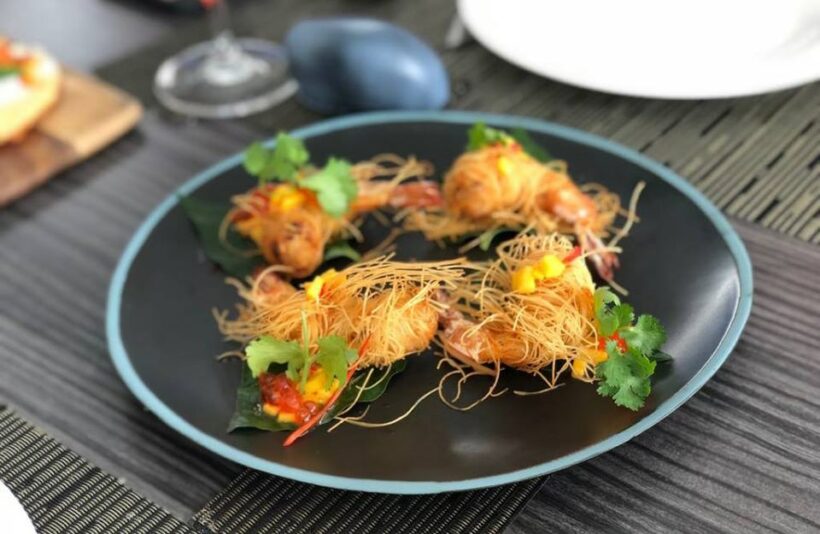 The Mediterranean Lunch Menu, which features specialities such as Grilled Lobster and freshly imported Fine De Claire Oysters, adds a touch of Riviera flair to island dining. Other new dishes include the Salmon Avocado Quinoa Bowl, Whipped Ricotta, Basil and Tomato Pizza, Lamb Burger with Tzatziki, and signature vegetarian options such as the Watermelon Rocket Feta Cheese salad with Berries and Caesar Salad with Avocado and Poached Egg.
For guests looking to experience a taste of Thailand, the new Thai Lunch Menu offers an inspired take on local gastronomy. New dishes include Nam Tok Nuea with dry chili, grapes, mint, roasted rice powder; Gaeng Phoo – Blue Swimmer Crab Curry with coconut cream, sweet basil, steamed noodles and Pla Ka-Pong – Deep fried Sea Bass with sweet and sour green mango dressing.
Wines from Kata Rocks' signature Wine Cellar, which features over 300 world-class wines, compliment the new menus and with 24 different wines available by the glass, guests can enjoy the perfect pairing. Alternatively, a selection of handcrafted cocktails are available created by the resort's master mixologists.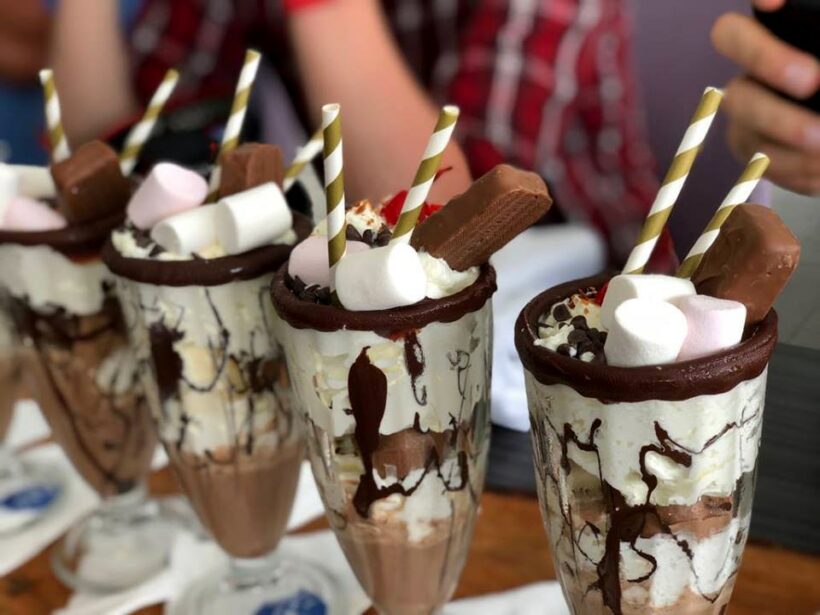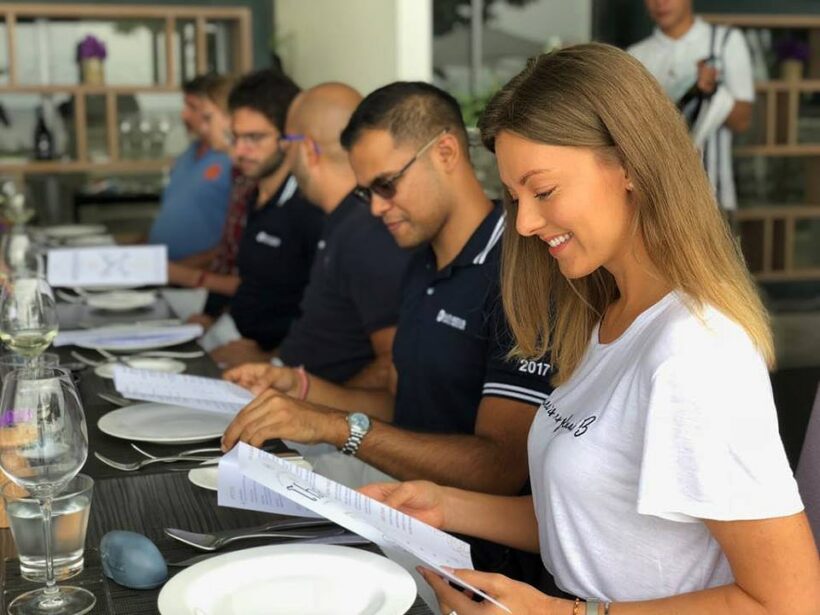 You can see the new menu HERE.
Find out more and make a booking HERE.
Tim Newton was a guest of Kata Rocks in previewing the new lunch menu.