6 ways to avoid being defrauded in a property investment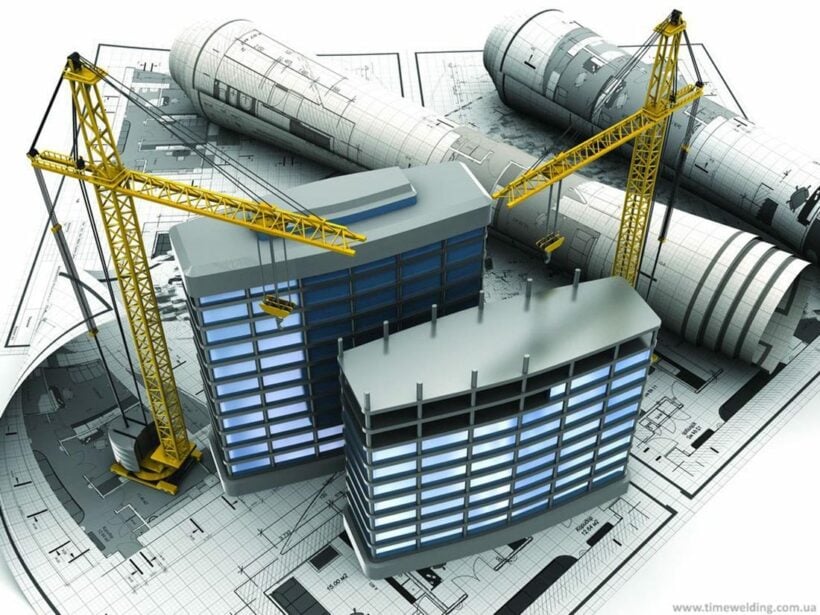 As today's local Phuket property news is soured by the story of a development 'scheme' resulting in losses for investors and third parties, the perception of real estate may be besmirched with negativity, all the while honest families who have elected to take their own risk on the market by developing their land banks, working with architects, designers and contractors to try and provide good solid homes or investment properties, suffer the commercial shockwaves as the inevitable output of publicised property development failure.
I personally know very bright, educated successful businesspeople who have suffered fraud in property markets and I have as much respect for them as I do for people who have never lost on investments.
I have no feelings of 'this could never happen to me'. Some frauds are seriously difficult to detect, cause embarrassment to the victims which perpetuates or extends the fraud, and unfortunately frauds are a natural result of the freedom available to those that conduct business in any market, regardless of the amount of regulation that exists.
Where there are rules, rules are broken. 

As a humble student of balance, subjective and objective criteria, theoretical analysis of legal systems and regulation, I believe in pre-emptive investment protection or to use a more common description 'being cautious'.
Therefore, all those who are currently considering diverting all their monies away from property into the exciting world of blockchain and cryptocurrencies, kindly consider the following as guiding principle for navigating the property market with a certain degree of respect:
1. Winning the Last Game Doesn't Mean You Win the Next Game
Anyone that understands sport will understand the heading. If a private developer has completed 1 or more projects prior, it does not mean that they will successfully complete the next project, or even start it. It is, however, natural to read into the credibility of a developer if they have completed a project well before. However, this should not be taken as any form of implied guarantee of future performance.
Developers can lose money by speculating on other businesses, diverting funds, get into trouble with moneylenders or even reputable but unsympathetic financial institutions. They can also die with no succession plan in place.
The very simple solution to this logical set of facts is to (a) consider buying something that is already built to limit risk or (b) when buying off the plan, demand better payment terms allocating a large percentage of payment to the final payment and review contract and risk carefully.
2. Choose Experienced Lawyers, not the Cheapest Lawyers
Here are some characterised liberally interpreted sound bites close to statements I have heard over and over again over the last 15 years. If you can't see any issue with these statements, then as many a con artist has said – "you deserve to lose your money."
"The agent who stands to make commission from the sale recommended the law firm and I chose that law firm without checking their credentials"
"I contacted three law firms and chose the fastest responder which was the cheapest"
"I used the same law firm that represented all of the other buyers before me"
"I used the same law firm that represents the developer"
"I used a law firm because they said they were 'well connected'"
"I used a law firm because they had some foreigners"
"I used a law firm because they didn't have any foreigners"
"My lawyer said he studied in my home country for 12 months and understood me"
"My lawyer was polite to my spouse / girlfriend / boyfriend so I felt comfortable with using them"
"The law firm I chose told me that all land is safe it is issued by a Government Department and can never be 'taken back'"
"My law firm said not to worry that the developer has a huge mortgage or loan and that it is normal for developers to borrow money to develop property. He/She said there was no need to look at the loan agreement or ask the developer about the relationship with the bank as that would be considered 'rude'".
"I used a Bangkok Law firm because Bangkok is big. Bangkok is a city. People in Bangkok are cool. I like tall buildings in central business districts – better advice comes from there."
"I used a Phuket law firm because the parties are based in Phuket."
"I used a law firm that has the same logo as a law firm that has over 10,000 lawyers around the world, because surely all of the lawyers are good – like the burgers in a fast food chain are also always delicious wherever you buy them."
I could go on for a few pages more…
3. After you Have Chosen Lawyers, Listen to Them
Let's say you used a good set of criteria to appoint legal advisers. Then you obtained their advice and you didn't like it. So you proceeded to ignore them. This is tantamount to choosing a car for its safety features and then disabling all of those safety features before braving the death-filled roads of Thailand.
4. Examine the Fundamental of the Project and Conduct a Real Strengths and Weaknesses Analysis
Think about the following…
Type of developer – public company listed on the Stock Exchange versus private developer
Private developer – financially sound, happy to disclose financial status, good sets of clean audited accounts, good reputation
Marketing strategy – style over substance or a mixture of both
Land legality – check the entire history of the land from when it first came into existence. 60 to 90 years or so of documents isn't a long time in the history of the Universe. Check them all.
Understand what legal compliance actually means. Obtaining "EIA approval" just means approval to do something subject to complying with laws. It is the complying with laws part that needs to be checked, not the existence of the conditional approval. "EIA Approved" doesn't mean "We are compliant with all the laws". My wife approved me going out with friends for a late night, and she set some conditions such as getting home at a reasonable hour. Whether I met those conditions or not is a matter of review and inspection.
Don't accept shoddy contracts. If the contracts aren't good, it means there is poor judgment on the part of the developer as to which service provider to use. Similarly they may exercise poor judgment on the carpenters; plumbers; electricians; structural engineers and project management team. Try and look at the whole package.
Developers who don't negotiate are either so good they don't need to, or so bad they hide behind a wall of 'no'. Some public companies can't change their contracts – because they need Board of Director and committee approval to do so. However, some companies hide behind this and some private developers take an inflexible approach to negotiating changes. Choose changes to contracts carefully, only points you really need for comfort and security, but don't take an off-the-shelf product with defects. Contracts also, like any product, can become aged and past their sell-by-date. Developers cutting and pasting contracts from 2005 aren't confidence-inspiring organisations.
5. You Will be Punished for Arrogance
Most of my clients are far wealthier than me and I have no shame in that having risen from the metaphorical ashes of a working class family to make my own way in life aided by student grants and part time jobs before obtaining my qualifications and penetrating elite walls and ceilings on my own terms.
I am in a service business, and therefore I must serve those that can afford to pay for knowledge and know how they do not possess, or support for resource they cannot muster. Many such clients freely admit their wealth came from inheritance, from a healthy dose of luck in selling a business at the right time – dot.com boomers being a case in point, or from their own hard and constant graft.
However they came by their money, they do not deserve to be unfairly cheated out of it. Such people do not possess a Midas Touch. They are fallible. The smart ones admit that and behave accordingly.
I offer my respect to those that recognise their own successes and capacity for failure and catastrophe. Those people wearing sunglasses on a cloudy day who won't make eye contact while they drop their children off at school because you clearly aren't in their perceived ' life club' are prime targets for life readjustment lessons but I still pity them when they lose, even financially. Life has a strange unfairness about it but many who think they are cheating life are rewarded exponentially in kind.
Don't be arrogant. Don't think people with less wealth than you know less. Such persons may have studied far harder than you and have read more books. Think about why they did that. Then pay to get some advice before you make a decision, not during the litigation or dispute process.
6. In Business, Timing is Everything
If a sales person is rushing you to make a decision, is it do you a favour? Is it because they are your "bestest bestest friend" and after two dinners with you and searching for aligned topics of interest suddenly you have 'connected' and therefore you must go along for the ride, at their pace and behest.
It does no harm to retain some cynicism about timing. Yes, if the market is hot and rising, being quick to buy makes sense. That is what commodities trading is all about and some have studied that which is different to property by a long stretch but still has some similar principles in terms of profit and leverage.
Unlike damaged grain, if your property target purchase is rushed, you might not be insured against the losses, you may wish you had taken more time to conduct a survey and there may be no 'association of damaged property investors' to call upon to help you out.
Contractors and Developers who need you to buy 'now' most likely need 'cash now' which isn't a good sign. Yes, professional property developers and agents do not like dawdlers, time-wasters, tire kickers, property viewing tourists and the like – these people costs professionals a lot of wasted time and resource and hinder the effective mechanics of an efficient property market. However, these people exist in many  markets and there are strategies for uncovering the charlatan mystery shopper buyers.
Rushing someone to make a life decision isn't a good idea.
Plan the timing of your transaction with your advisers, and don't be swept along the road to a court case at a pace far faster than a court case would be conducted.
At wakes or funerals, it often isn't appropriate to make jokes or be jolly, or to refer to certain topics that relate to living life when someone dear has passed away.
When property fraud hits the market, it often isn't fashionable to remind people that there is not just bad in the property market, but a lot of good, for fear of being rebuked as a self-serving property professional. However, the truth of life and humanity is that the world is progressively becoming a better place, Thailand is becoming a better place to do business, and the property market does have more to offer than before. Issues will continue to arise, mistakes will continue to be made, and the bad actors in the market will continue to disrupt progress.
Please stay safe. Please be cautious.



Desmond Hughes FCIArb
Senior Partner
Bangkok | Phuket
hugheskrupica.com | +66 (0) 828 897 897
Bangkok: +66 (0) 22 872 173
Phuket: +66 (0) 76  608 468

Find more property for sale and rent across Thailand at Thaiger Property, powered by FazWaz. You can even list your property for free.

Calls to restrict foreign property purchases in Bangkok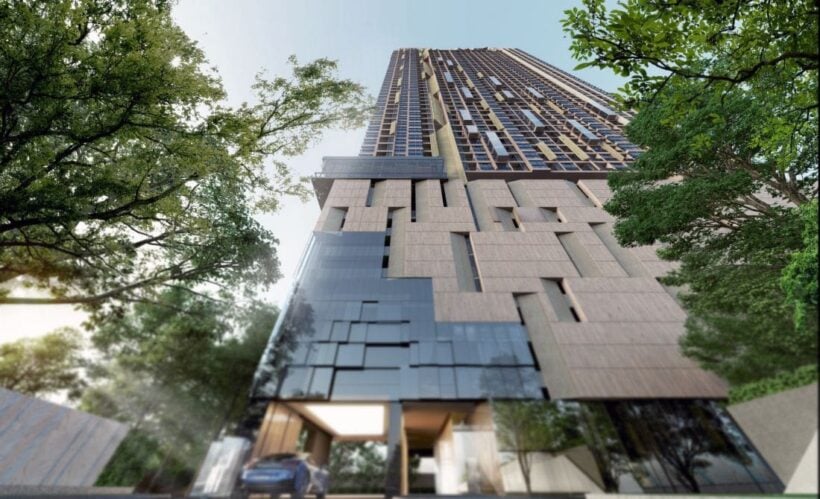 Dr. Sopon Pornchockchai, the President of the Thailand Agency for Real Estate Affairs, is calling for controls to restrict foreign property buyers.
Thailandproperty.news is reporting than he is justifying his comments saying the growth in income of Thais is slower than the property price rises being pushed up by high foreign demand.
"Some measures should be adopted, such as higher stamp duty for foreigners," he said.
The article says that this is the first time an industry figure has spoken out about the need to restrict or reduce the amount of foreign investment in the Bangkok property market. Dr. Sopom says he believes that foreign buyers account for around 20 percent of all Bangkok property purchases.
He noted that Chinese purchases account for about 80 percent of foreign buyers.
Read the original story HERE.
Goodbye – Evicting a tenant in Thailand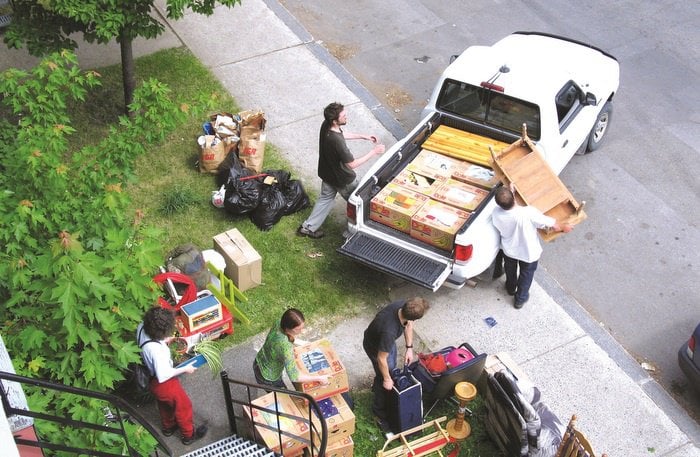 It's a goal for many people to become a landlord. They purchase property for the purpose of renting it out for passive income. The property owner interviews prospective tenants and ensures that they sign a lease agreement and put down a deposit. However, all of this doesn't prevent bad tenants from revealing themselves after they have moved into the property – all the smiles can disappear once they get the keys.
There are several possibilities. The tenant may stop paying the rent, the tenant may not maintain the property or theymay violate the terms of the lease, such as allowing multiple families to move in or allowing pets to live in the home.
So what does the landlord do and what are your rights?
The first thing the landlord needs to do is to review the lease agreement. The lease agreement generally contains the terms by which the tenant agreed to abide. A properly prepared lease should contain the grounds for termination of the lease and the notice requirements for eviction, if the tenant does not respond to the notice.
It is also important to review the length of the lease agreement. If the end of the lease term is near, it might be easier to just send a notice to the tenant that the lease is not going to be renewed and the tenant will be required to leave the premises at the end of the contract.
There are many foreign nationals who lease property on a 30 year lease. One of the important elements of a 30 year lease is that it must be filed with the local land office. Under Section 528 of the Thai Civil and Commercial Code, if the lease agreement is not in writing, signed and registered with a 'competent official', then it is not valid for more than three years or the life of the parties.
After the end of the lease period, the lease agreement is generally extended for an indefinite period. This allows any of the parties to provide notice of termination of the lease with a minimum of one rent term or maximum of two months notice. If the tenant refuses to leave the property, the landlord can file a lawsuit against him.
If the landlord is able to establish in court that the tenant violated the terms of the lease agreement and that the landlord abided by the legal requirements for eviction, the court will rule in favor of the landlord, unless there are extenuating circumstances. If the tenant refuses to abide by the order of the court, the landlord can request an enforcement of the judgment.
The landlord can then request that police remove the tenant from the premises. They can also terminate electrical and water services to the property. It is important to note that the landlord cannot enter the property, remove the tenant's belongings or change the locks on the door, unless it is allowed within the lease agreement, or with a court order.
During the entire legal process, the landlord can file a claim for the rental costs and opportunity costs as a result of the tenant refusing to leave the premises.
Leasing property is a popular way to obtain passive income or to pay for mortgaged property. However, as with any type of income-generating business, there are risks, especially in a foreign country. For landlords, there is the possibility of renting to tenants who do not maintain the property, violate the rules of the lease agreement or stop paying the rent.
The legal process for evicting tenants is painstaking and can take many months. It is important to scrutinise potential tenants and check their rental history and current financial status prior to entering into a long-term lease agreement.

Additional reporting by Yutthachai Sangsirisap.
Stunning new Lux Neo project at Chaweng, Koh Samui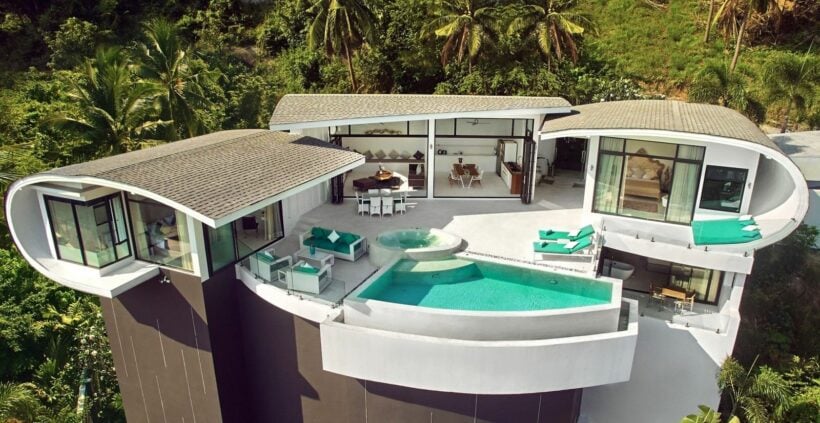 Sun, sea, new, views, pool villa, Samui. All the words you want to hear.
Lux Neo is now available, combining stunning sea views and outstanding modern design. Lux Neo is the newest award winning project by the "Neo" team with critiqued unique villa design and award winning styling. Click HERE to read more about the Neo design team and some of their other award-winning projects.

This magnificent site offers a unique combination for in Thailand – inspired design, value, astonishing views and quality. Designer two or three bedroom villas are now available with sea views to Chaweng Noi and just minutes to the main attractions, beaches, shops, airport and the main Chaweng shopping and beach areas.
The "Lux" location is 18 Rai of premium Chaweng Noi sea view land with "Neo" being a private 12 plot residential development featuring the uniquely inspired villa style. The highly desirable location of Chaweng Noi is just 1 kilometre away from some of Koh Samui's best beaches and restaurants.

These luxuriously designed spaces include vaulted double height ceilings, mezzanine floors, large open airy spaces, modern terrazzo bathrooms and mezzanine bedrooms – all with breathtaking views of Koh Samui offering unparalleled design with nothing else like it in South East Asia.
Prices start from 8.8 million baht for the 2 bedroom villas ranging up to 12.5 million baht for the 3 bedroom villas.
Read more about the details of this stunning Samui development or make enquiries HERE. You will be able to find out a lot more information as well as compare the new Lux Neo to other projects in the area.
Find out more about Samui HERE.

Go to property.thethaiger.com when you want to search for Thailand's largest selection of properties.