5 Reasons to head to the Top Of The Gulf Regatta 2018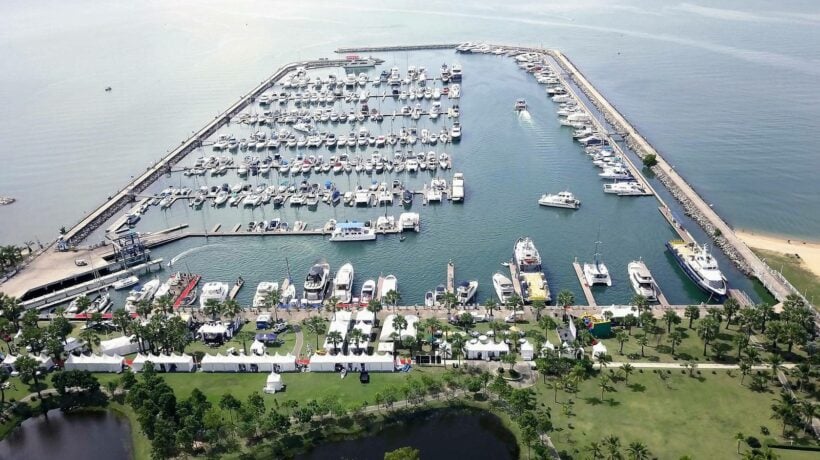 Now entering its 14th year, the Top of the Gulf Regatta at Ocean Marina in Pattaya has grown to become an award-winning multi-class regatta held annually in the Gulf of Thailand.
Homed at Ocean Marina Yacht Club, the regatta has morphed from its humble roots into one of the largest sailing events in Asia today, and attract sailors of all abilities and ages from more than 25 countries each year.
Here are five reasons why you should be in Pattaya from April 27 to May 1, 2018, together with hundreds of other sailors and yachts, for the 14th Top of the Gulf Regatta.
1) Close And Competitive Racing
Top of the Gulf Regatta is known for its international standard race management and close and competitive racing across all classes. Separate race courses and on-water race officials for the Optimists, dinghy fleets, and keelboat and multihull fleets, ensures the best race experience for all competitors.
2) Inclusive Regatta – Racing For All
Top of the Gulf Regatta attracts a diverse range of boats across 12 classes, from Optimists, single-handed and double-handed dinghies to one-design Platus, cruisers, IRC yachts and multihulls. There's even a radio controlled class which this year will see more than 20 competitors.
Sailors that take part are also varied ranging from youngsters to past Olympians and regional champions, sailing pros and weekend sailors. The event caters for all, both on and off the water, and offers fun and competitive racing in a warm and friendly environment.
3) The Après-Race Scene
Regattas in Thailand are famous for their onshore parties and Thai hospitality, and Top of the Gulf Regatta is no different. With a focus on the outdoors sailors gather each evening on the lawn, discuss the day's action, and enjoy the select free-flow drinks each night. With a comprehensive social programme that is all-inclusive in the entry fee, the regatta finishes with a sumptuous gala dinner under the stars right on the marina front hosted by Ocean Marina Yacht Club.
4) Make A Holiday Of It
Pattaya is easily accessible from Bangkok and just 45 minutes away from Ocean Marina Yacht Club is U-Tapao Rayong-Pattaya International Airport which services international flights from Air Asia, Qatar Airways, Thai Lion Air, Nok Air and more.
Once in Pattaya there's plenty to do for crews and families. Either side of the regatta you can explore the stunning coastline and offshore islands, quiet coves and idyllic beaches, while onshore you can visit the nearby vineyard, enjoy the country's best waterparks, visit Thai temples and explore the excellent dining options.
For visiting yachts and crew, free transfers are offered from U-Tapao Rayong-Pattaya International Airport to Ocean Marina Yacht Club HERE and for those interested to fly-in, charter and fly-out, a selection of yachts for charter are listed HERE.
5) Safe And Secure Marina Home
At the heart of Top of the Gulf Regatta is it's home, the Ocean Marina Yacht Club. All participating keelboats and multihulls are allocated a wet berth free of charge for the duration of the regatta. Within five minutes of boarding crews will be out of the marina and on their way to the start, and once the day's racing is finished crews can tie up to the dock and enjoy the onshore functions with peace of mind their yacht is safe and secure.


Looking to jettison some items before jetsetting away or chartering a yacht? Look no further than Thaiger Classifieds where you can find and post items, work, property and more for free. Be sure to check out YonderTours for things to do in Thailand and tours across the country.

Read more headlines, reports & breaking news in Pattaya. Or catch up on your Thailand news.
"Nothing but rude Indians, Chinese and Arabs" – Pattaya locals go feral online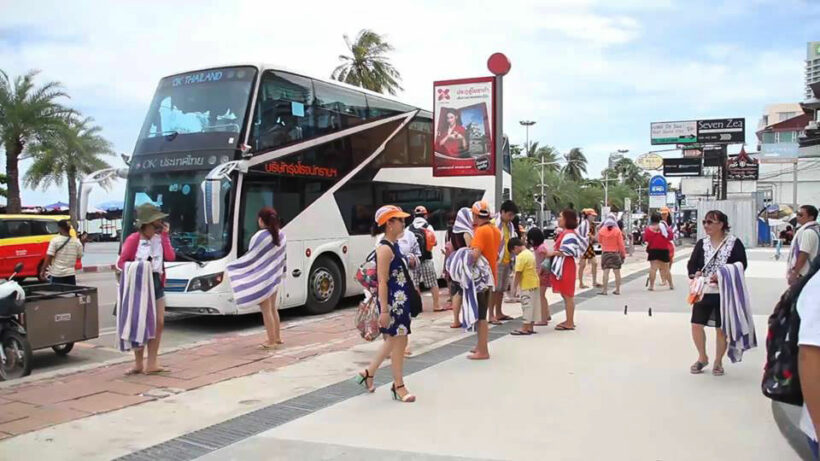 "Where are all the nice ones – like Americans – who spend cash and behave well!?"
PHOTO: Sophon Cable
Sophon Cable TV on Facebook has quoted the head of the Eastern Seaboard Hotel Association, Sanpetch Supphabowonsathian, saying advance bookings for this high season in Pattaya showed a 5-10% increase on last year.
But as the local hotel association were upbeat over an increase in hotel bookings, the news was followed by an avalanche of racist invective that the tourists were not the tourists they wanted.
Comments on the Facebook post were bemoaning that all the tourists in the resort were either Indians, Chinese or Arabs.
"They don't spend much, cause trouble and have no manners."
"Where are all the nice ones – like Americans – who spend cash and behave well!?"
The post from the hotel association noted that, though prices remained static due to oversupply, it was positive news for the industry. But this was met with scorn by local Thais comments.
"Yeh right…but it's only the Chinese".
"Where are the Americans?"
"Don't ask me about the Indians. I would prefer Russians any day but there aren't any".
"It is just Chinese groups. What's the use? They won't even buy a drink from you."
"It's just Chinese, Indians and Arabs. They have no manners and treat Pattaya like it's their own country".
SOURCE: Sophon Cable
Vietnamese woman dies after falling from hotel in Pattaya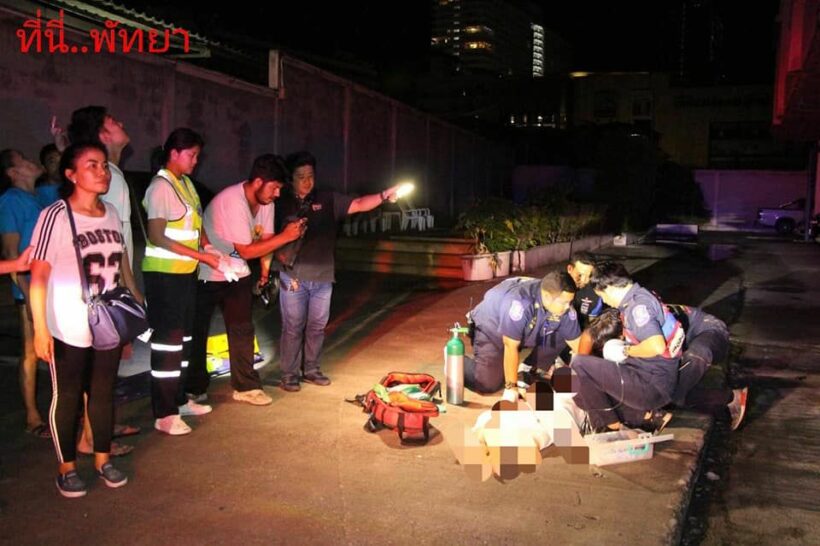 PHOTOS: Pattaya Message / Siam Rath
A Vietnamese woman has died after falling from a hotel room in Pattaya. Two children, presumed to be hers at this stage, were found in the Pattaya hotel room early this morning.
She has been identified as  25 year old Miss Dang Thi Anh Van. The hotel's name in Thai is R-Con Hotel @ Siam.
Mueang Pattaya Police were notified of the incident at 1.30am today at a hotel in Banglamung, Chon Buri. Police and emergency responders arrived at the hotel to find a seriously injured Vietnamese national on the ground covered with blood. She was rushed to a hospital where she was pronounced dead.
Police says there appears to be no signs of a struggle found in the room where she stayed on the fifth floor. Two children were found in the room. Police are continuing their investigation into the incident.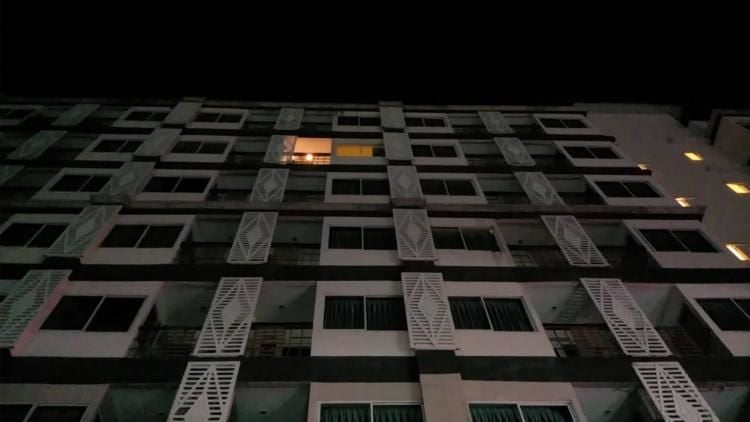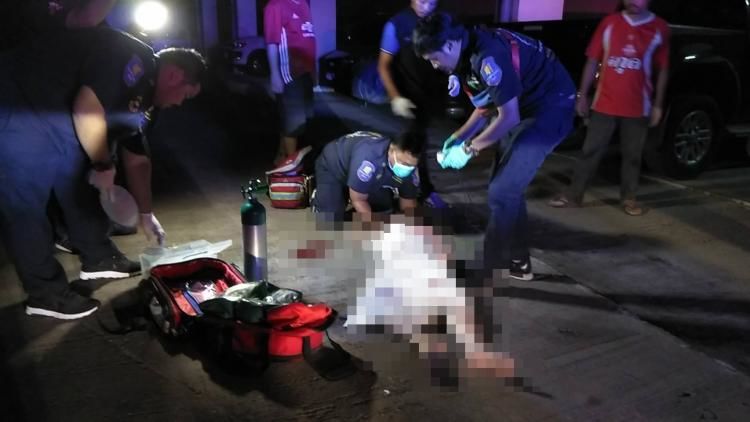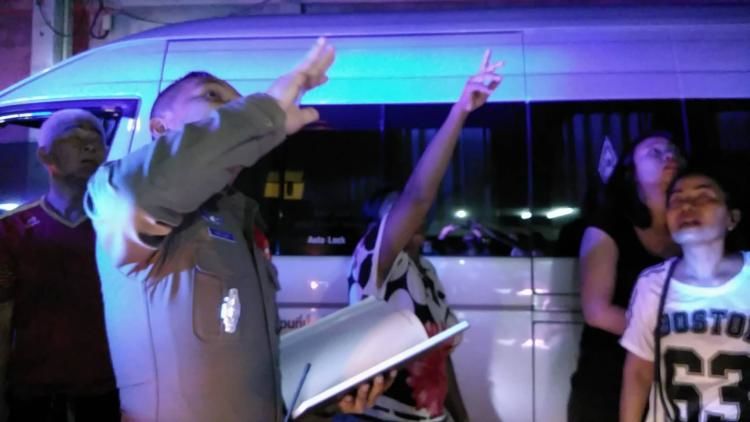 The magic disappearing murky and muddy waters of Pattaya's Jomtien Beach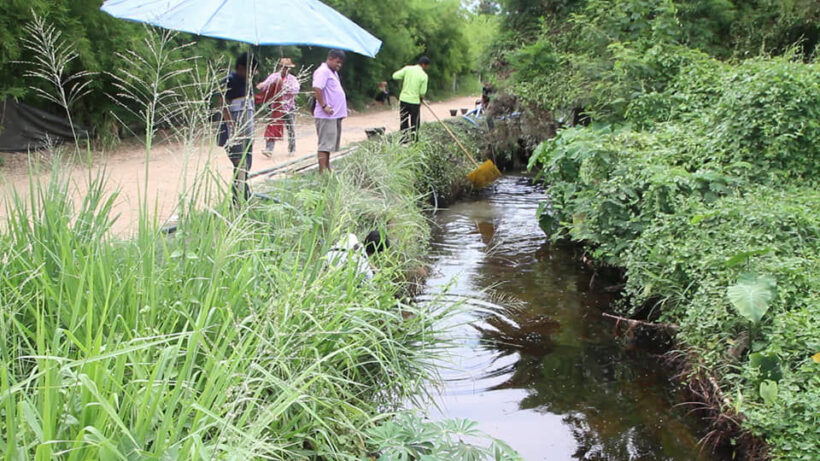 PHOTOS: Pattaya Message
Officials from Chon Buri Municipality says there is no source of wastewater found after inspections along the canals.
The video of the untreated sewage and wastewater gushing into the Gulf of Thailand has accumulated 1.5 million views already. Read more and see the video HERE.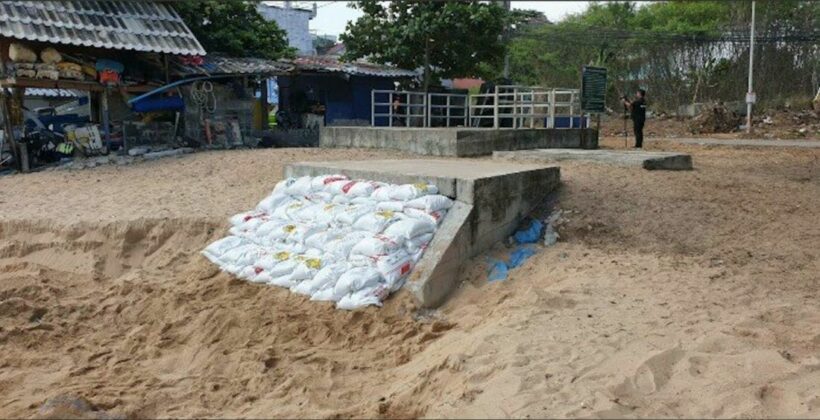 The 'stop gap' solution was a real STOP GAP solution as they rammed sandbags into the outlet which had blackwater gushing last weekend and forcing officials to close the beach.
Read more HERE.
Pattaya Message today reports that Nongprue Municipality in Banglamung report they can't any business operators or factories that are releasing wastewater into local canals. They also presented documentation to the media to confirm that those places have been checked.
Whatever was gushing into the Gulf of Thailand, there was a LOT of it and ruined the beach for holidaymakers for many days.