5 Reasons to head to the Top Of The Gulf Regatta 2018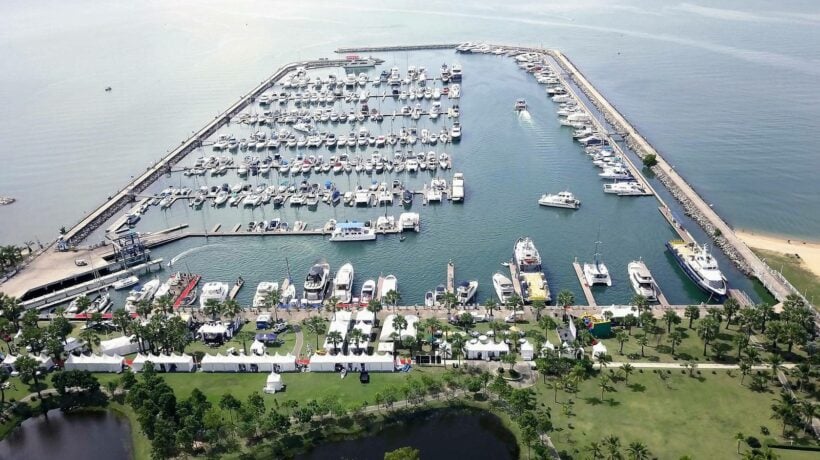 Now entering its 14th year, the Top of the Gulf Regatta at Ocean Marina in Pattaya has grown to become an award-winning multi-class regatta held annually in the Gulf of Thailand.
Homed at Ocean Marina Yacht Club, the regatta has morphed from its humble roots into one of the largest sailing events in Asia today, and attract sailors of all abilities and ages from more than 25 countries each year.
Here are five reasons why you should be in Pattaya from April 27 to May 1, 2018, together with hundreds of other sailors and yachts, for the 14th Top of the Gulf Regatta.
1) Close And Competitive Racing
Top of the Gulf Regatta is known for its international standard race management and close and competitive racing across all classes. Separate race courses and on-water race officials for the Optimists, dinghy fleets, and keelboat and multihull fleets, ensures the best race experience for all competitors.
2) Inclusive Regatta – Racing For All
Top of the Gulf Regatta attracts a diverse range of boats across 12 classes, from Optimists, single-handed and double-handed dinghies to one-design Platus, cruisers, IRC yachts and multihulls. There's even a radio controlled class which this year will see more than 20 competitors.
Sailors that take part are also varied ranging from youngsters to past Olympians and regional champions, sailing pros and weekend sailors. The event caters for all, both on and off the water, and offers fun and competitive racing in a warm and friendly environment.
3) The Après-Race Scene
Regattas in Thailand are famous for their onshore parties and Thai hospitality, and Top of the Gulf Regatta is no different. With a focus on the outdoors sailors gather each evening on the lawn, discuss the day's action, and enjoy the select free-flow drinks each night. With a comprehensive social programme that is all-inclusive in the entry fee, the regatta finishes with a sumptuous gala dinner under the stars right on the marina front hosted by Ocean Marina Yacht Club.
4) Make A Holiday Of It
Pattaya is easily accessible from Bangkok and just 45 minutes away from Ocean Marina Yacht Club is U-Tapao Rayong-Pattaya International Airport which services international flights from Air Asia, Qatar Airways, Thai Lion Air, Nok Air and more.
Once in Pattaya there's plenty to do for crews and families. Either side of the regatta you can explore the stunning coastline and offshore islands, quiet coves and idyllic beaches, while onshore you can visit the nearby vineyard, enjoy the country's best waterparks, visit Thai temples and explore the excellent dining options.
For visiting yachts and crew, free transfers are offered from U-Tapao Rayong-Pattaya International Airport to Ocean Marina Yacht Club HERE and for those interested to fly-in, charter and fly-out, a selection of yachts for charter are listed HERE.
5) Safe And Secure Marina Home
At the heart of Top of the Gulf Regatta is it's home, the Ocean Marina Yacht Club. All participating keelboats and multihulls are allocated a wet berth free of charge for the duration of the regatta. Within five minutes of boarding crews will be out of the marina and on their way to the start, and once the day's racing is finished crews can tie up to the dock and enjoy the onshore functions with peace of mind their yacht is safe and secure.
Keep in contact with The Thaiger by following our
Facebook page
.
Black water pours into the Gulf of Thailand right next to Pattaya's Walking Street – VIDEO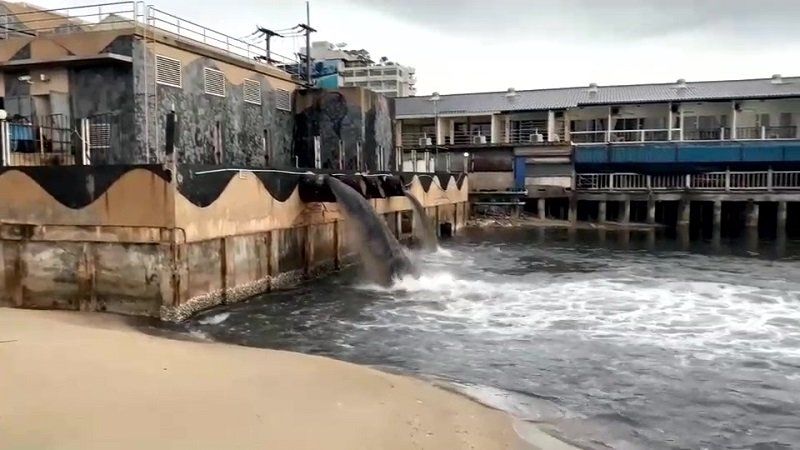 Just when you thought it was safe to go back into the water… some disgusting black water gushing back onto the Pattaya foreshore. It's meant to be the Gulf of Thailand, not the Black Sea. The video on the 'We Love Pattaya' Facebook page (below) showed the black water pouring into the sea from a pumping station near the entrance to Pattaya's Walking Street.
By the time reporters got there to collect more pictorial evidence, the damage done was evident although the flow of dirty water had stopped. Heavy rains from late last week had mixed with heaven-knows-what and ended up being deposited on Pattaya's foreshore, basically pristine up to this event after a 'rest' from tourists for nearly 3 months.
The local media called on Pattaya authorities to "act on the reports" but nothing is expected to happen. At this stage, seeing this video, social distancing may be more than just staying away from other people.
It seems the new Pattaya Beach Road drains are WORKING 🇹🇭🙏🇹🇭Big rain no beach road floods ❤️🤍💙

Posted by We Love Pattaya on Thursday, 28 May 2020
SOURCE: Thai Visa | We Love Pattaya
Keep in contact with The Thaiger by following our
Facebook page
.
Pattaya police arrest intoxicated Chinese man, Thai girlfriend in front of station – VIDEO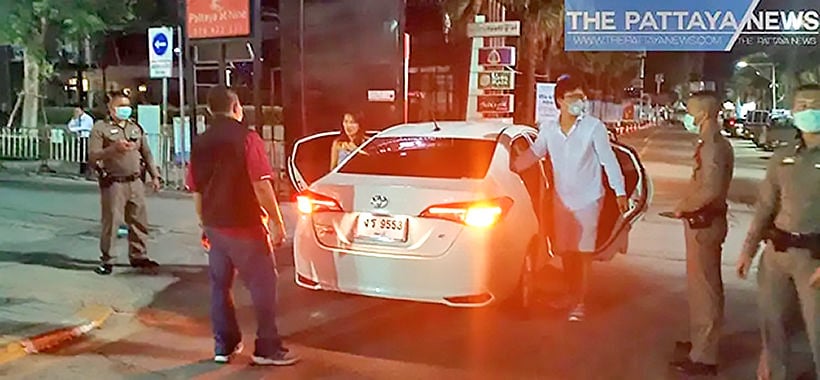 A Chinese man and his Thai girlfriend were arrested in front of the Pattaya City Police Station in the early hours of this morning, after causing a disturbance and allegedly damaging a police car. Officers say the man was highly intoxicated.
Authorities were notified at around 1:30am that a couple was having a domestic dispute at an apartment. Police arrived and took them to the Pattaya police station to find out what was going on and lay charges. But that was merely the start of the altercation.
Police told reporters that the woman wanted to break up with the man, her Chinese boyfriend. She asked police to take her to his home to fetch all her possessions, while he was to go back to his home with his friends in a separate vehicle. This was arranged in front of the police station.
Minutes later, the Chinese man, who according to a police report was visibly intoxicated, jumped onto the police car with his girlfriend inside and began attacking the vehicle.
It took his friends took more than 10 minutes to stop him, wrestling him to the ground. Police say the girlfriend also escalated the incident by involving herself despite being told not to.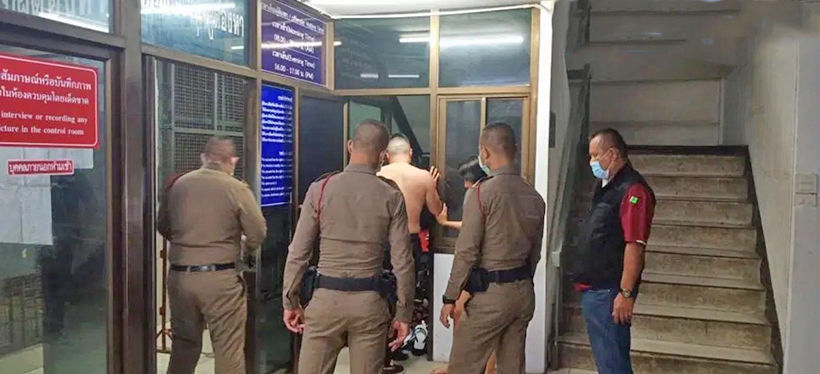 At this stage authorities say the couple is being charged with being a public nuisance. Although the incident occurred during curfew hours the couple will not be charged with violating the curfew as they were taken from their apartment for investigation earlier.
SOURCE: The Pattaya Mail
Keep in contact with The Thaiger by following our
Facebook page
.
Police identify individuals seeking bribes from Pattaya hotels, no charges filed
Pattaya police say they've identified a number of individuals seeking kickbacks from hotels in exchange for being listed as a Covid-19 quarantine facility. However, as none of the hotels involved have filed a complaint, the individuals in question have not been charged. Yet.
With hotels across the city shut down as a result of the Covid-19 pandemic, some people have attempted to exploit the desperation of those in the hospitality sector, according to a report in the Chiang Rai Times. The statement from the Pattaya police comes in the wake of the government pledging to crack down on such extortion and identify those responsible.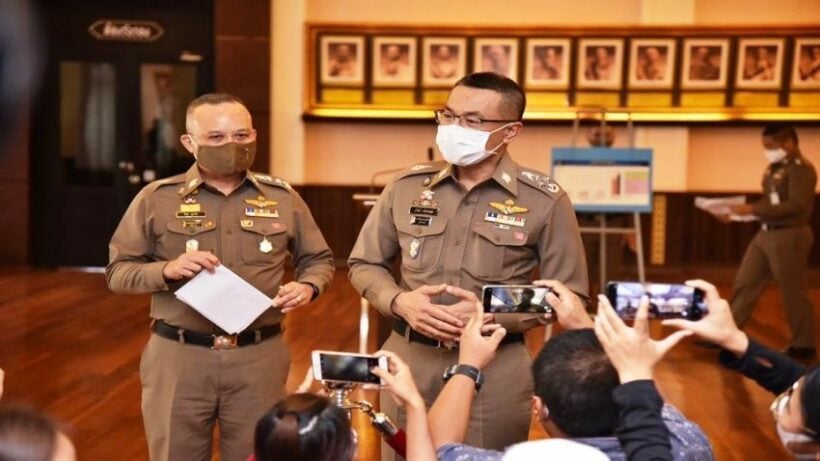 PHOTO: Chiangrai Times
However, deputy national police chief Suwat Chaengyodsuk says no hotels have taken any further action and therefore the individuals cannot be charged. He also says none of those identified are government officials, nor do they appear to have links with any politicians.
PM Prayut Chan-o-cha is pressing for legal action to be taken against those involved, while the Public Health Ministry is threatening to file a defamation suit against the wrongdoers for abusing the ministry's name.
Hotels chosen as government quarantine facilities must meet strict conditions, including having separate air-conditioning units for each room and non-carpeted flooring. It's understood that in Pattaya alone, around 10,000 hotel rooms are being used in the government's mandatory quarantining of repatriated Thai citizens.
SOURCE: Chiang Rai Times
Keep in contact with The Thaiger by following our
Facebook page
.