5 Reasons to head to the Top Of The Gulf Regatta 2018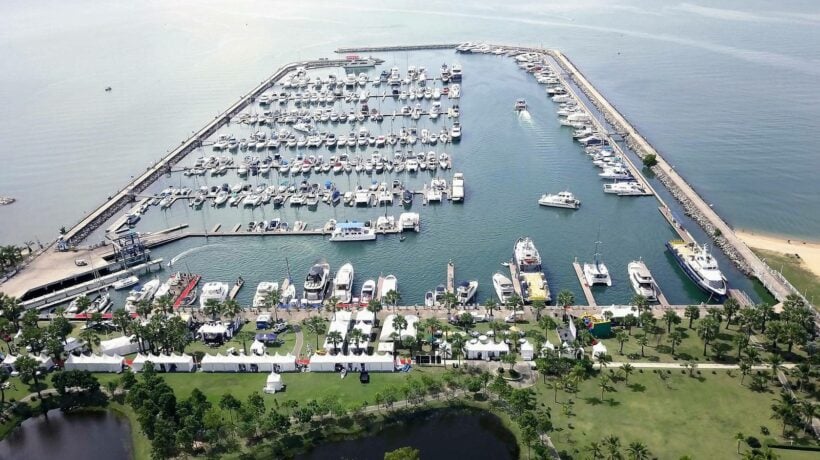 Now entering its 14th year, the Top of the Gulf Regatta at Ocean Marina in Pattaya has grown to become an award-winning multi-class regatta held annually in the Gulf of Thailand.
Homed at Ocean Marina Yacht Club, the regatta has morphed from its humble roots into one of the largest sailing events in Asia today, and attract sailors of all abilities and ages from more than 25 countries each year.
Here are five reasons why you should be in Pattaya from April 27 to May 1, 2018, together with hundreds of other sailors and yachts, for the 14th Top of the Gulf Regatta.
1) Close And Competitive Racing
Top of the Gulf Regatta is known for its international standard race management and close and competitive racing across all classes. Separate race courses and on-water race officials for the Optimists, dinghy fleets, and keelboat and multihull fleets, ensures the best race experience for all competitors.
2) Inclusive Regatta – Racing For All
Top of the Gulf Regatta attracts a diverse range of boats across 12 classes, from Optimists, single-handed and double-handed dinghies to one-design Platus, cruisers, IRC yachts and multihulls. There's even a radio controlled class which this year will see more than 20 competitors.
Sailors that take part are also varied ranging from youngsters to past Olympians and regional champions, sailing pros and weekend sailors. The event caters for all, both on and off the water, and offers fun and competitive racing in a warm and friendly environment.
3) The Après-Race Scene
Regattas in Thailand are famous for their onshore parties and Thai hospitality, and Top of the Gulf Regatta is no different. With a focus on the outdoors sailors gather each evening on the lawn, discuss the day's action, and enjoy the select free-flow drinks each night. With a comprehensive social programme that is all-inclusive in the entry fee, the regatta finishes with a sumptuous gala dinner under the stars right on the marina front hosted by Ocean Marina Yacht Club.
4) Make A Holiday Of It
Pattaya is easily accessible from Bangkok and just 45 minutes away from Ocean Marina Yacht Club is U-Tapao Rayong-Pattaya International Airport which services international flights from Air Asia, Qatar Airways, Thai Lion Air, Nok Air and more.
Once in Pattaya there's plenty to do for crews and families. Either side of the regatta you can explore the stunning coastline and offshore islands, quiet coves and idyllic beaches, while onshore you can visit the nearby vineyard, enjoy the country's best waterparks, visit Thai temples and explore the excellent dining options.
For visiting yachts and crew, free transfers are offered from U-Tapao Rayong-Pattaya International Airport to Ocean Marina Yacht Club HERE and for those interested to fly-in, charter and fly-out, a selection of yachts for charter are listed HERE.
5) Safe And Secure Marina Home
At the heart of Top of the Gulf Regatta is it's home, the Ocean Marina Yacht Club. All participating keelboats and multihulls are allocated a wet berth free of charge for the duration of the regatta. Within five minutes of boarding crews will be out of the marina and on their way to the start, and once the day's racing is finished crews can tie up to the dock and enjoy the onshore functions with peace of mind their yacht is safe and secure.
- Tanutam Thawan
Pattaya: 19th SingSiam war games in the Gulf of Thailand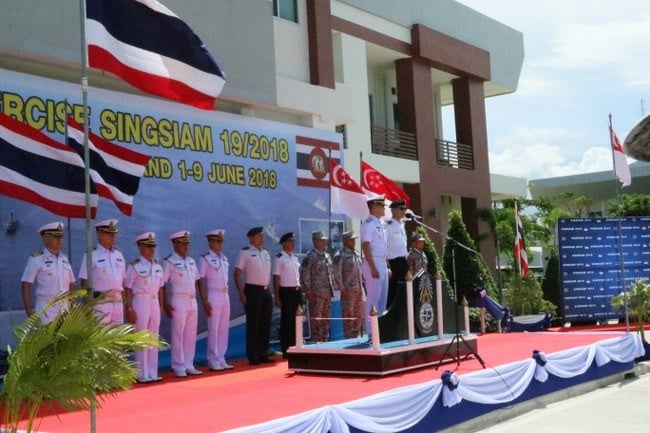 PHOTOS: trattoday.com
Military exercises are taking place in the northern Gulf of Thailand between Sattahip and Koh Samui.
Col. Anthony Lee, commander of Singapore's 188th Squadron, and Rear Adm. Thawatchai Muangkham, commander of the Thai Frigate Squadron, were on site for the 19th war games at the Sattahip Naval Base.
"The SingSiam games give Thai forces a chance to improve their strength and strategic training, including how to detect submarines, battle on the surface and defend air attacks. It also teaches the crews to cooperate with foreign allies," said Rear Adm. Thawatchai Muangkham.
Ships and aircraft used included the Super Lynx Helicopter, DoMier 228 aircraft, F-27 MK 200 striker aircraft and the RSS Vigour, RSS Sovereignty and more. This year's war games included aviation assault and support, defense at sea, target shooting, inspections, rescue missions at sea in the air, coordination, disaster prevention and more.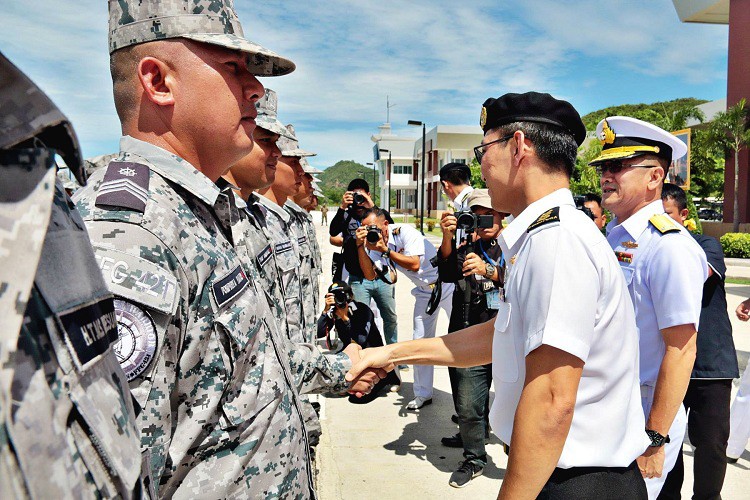 Four crew plucked out of the water after freight ship sinks in Gulf of Thailand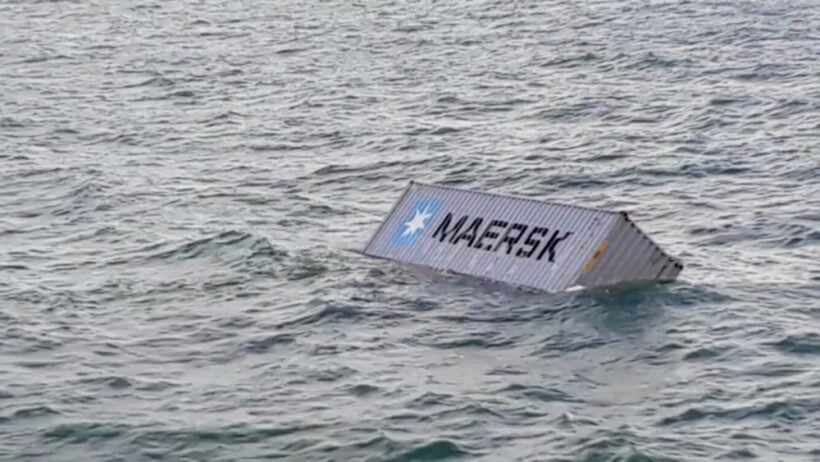 Four crew members of a freight ship that sank near Koh Si Chang in Chon Buri province late on Wednesday were rescued, officials said.
Phithak Watanapongpaisal, director of the marine traffic and safety of Laem Chabang deep sea port, said his centre was alerted at 11.40pm that the Phattara Marine 6 boat with 72 containers had sank near Koh Thai Ta Muen, which is located south of Koh Si Chang.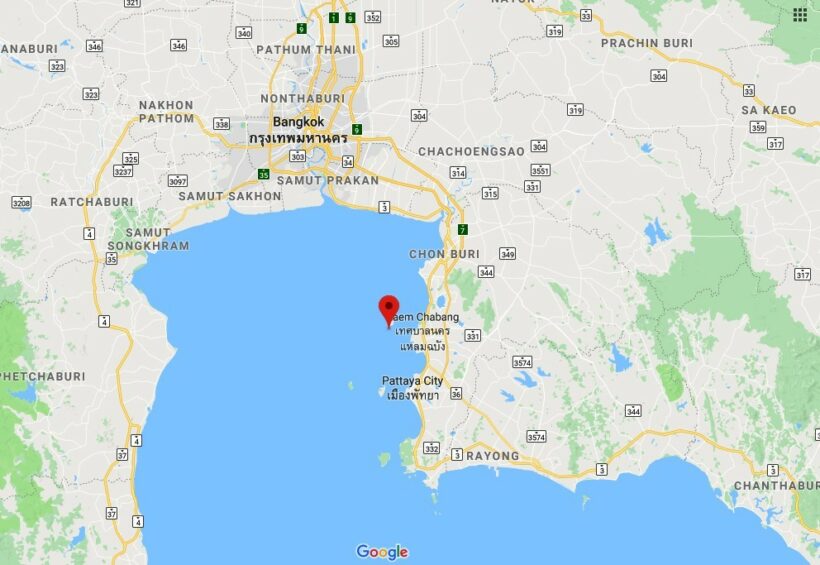 Phithak said the four crew members were plucked out of the waters shortly after the accident and rescuers managed to retrieve 20 out of 72 containers. He said it might take three days to retrieve all the containers.
Scuba divers have plugged the oil tank of the boat to prevent leakage, he added. The accident occurred after the ship had left Laem Chabang and was heading to Bangkok Port.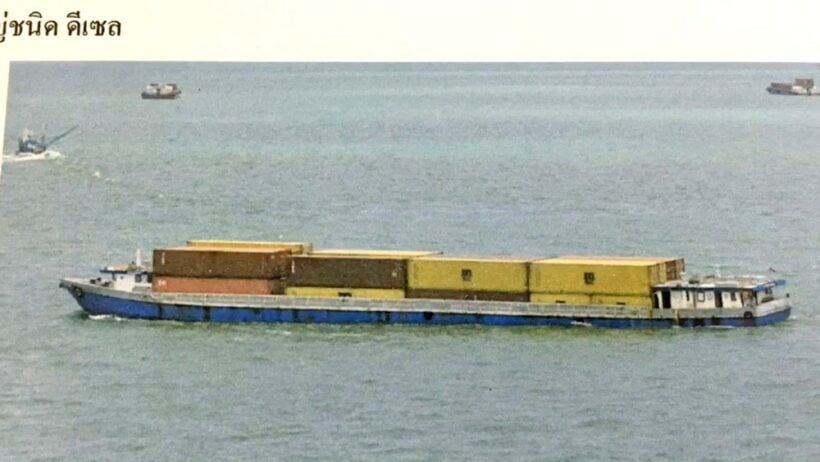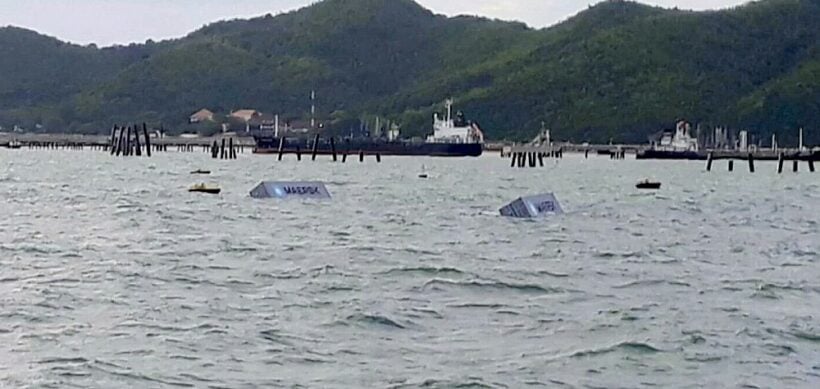 STORY: The Nation
Two more Chinese airlines flying into Pattaya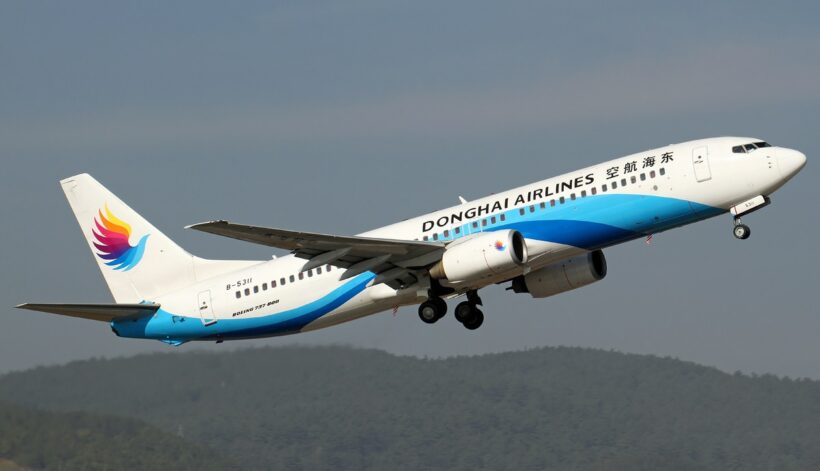 PHOTO: Planespotters.net
More Chinese airlines heading to Thailand. This time they're adding services to the eastern seaboard.
Two Chinese airlines are headed to U-tapao airport, 36 km south of Pattaya.
Donghai Airlines is flying from Wanzhou to U-tapao, while Kunming Airlines is launching a service from Kunming this July.
Donghai Airlines is already flying three times a week to U-tapao (Tuesday, Thursday and Saturday) using Boeing 737-800 series aircraft.
Wanzhou city is on the upper reaches of the Yangtze River in China with a population of a round 1,75 million residents. Wanchou district borders Sichuan to the northwest and Hubei to the southeast.
Owned by Sichuan Airlines, Donghai Airlines is also expanding with a flight to Darwin, Australia as well as U-tapao in Rayong, Thailand. The airline is aiming to expand its fleet to 120 aircraft by 2025, including Boeing 787 Dreamliners, additional Boeing 737-800s and Boeing 737 MAX aircraft.
Meanwhile, Kunming Airlines is adding its U-tapao service effective July 1, four times a week.
The flights are on Monday, Wednesday and Friday and geared to the holiday package market in Kunming, the capital of Yunnan province.
Partly owned by Shenzhen Airlines, Kunming Airlines already flies from Kunming to Hat Yai.
Yunnan  is the closest Chinese province to Thailand sharing a border with northwest Laos near the town of Luang Namtha. The Chinese province was a founding member of the Greater Mekong Sub-region Tourism Working Group along with five countries – Cambodia, Laos, Myanmar, Thailand and Vietnam.