World
US President Trump falsely claims victory with millions of votes still uncounted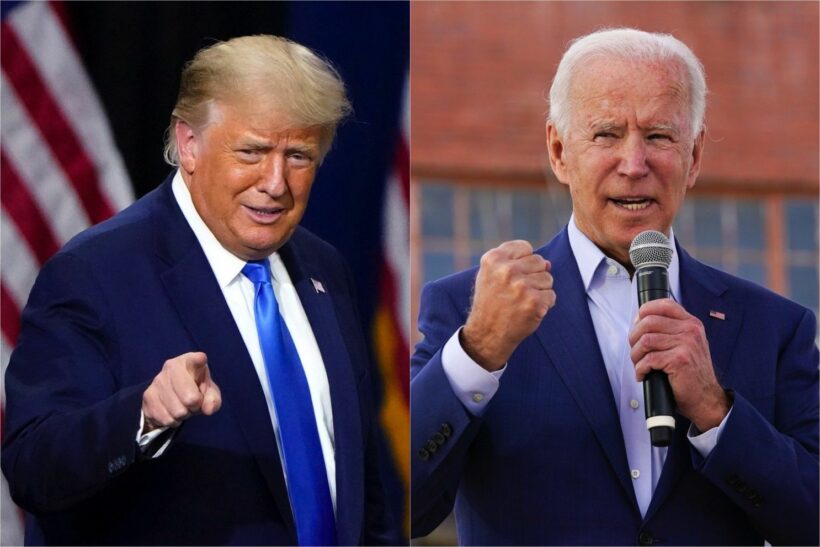 As the US ticks over onto November 4, the day after the Election Day, Americans go to sleep none-the-wiser who is going to be the next sitting President. But that didn't stop incumbent President Donald Trump from falsely claiming victory over his Democrat rival Joe Biden.
Millions of votes remain uncounted in the race that will not be decided until a handful of US states complete vote-counting, sometime over the next 24 – 48 hours.
Shortly after Joe Biden made a speech that "he was confident of winning the contest once the votes are counted", President Trump spoke at the White House declaring victory saying his lawyers would be taking his case to the US Supreme Court, without detailing precisely would they would be arguing or submitting.
"We were getting ready to win this election. Frankly, we did win this election."
This is a major fraud on our nation. We want the law to be used in a proper manner. So we'll be going to the US Supreme Court. We want all voting to stop."
Voting had stopped many hours before the President mis-spoke about both his victory and the closure of polls.
But under election laws in US, in all states, all votes have to be counted. In some cases, states can routinely take many days to finish checking and counting legal ballots. More votes stood to be counted this year than in the past as people voted early by mail and in person because of the ongoing Covid-19 situation.
As the counting continued a slew of polling companies will be trying to work out, again, how their polling had been massively wrong, with the majority predicting a solid Biden win. But Donald Trump remains an equal chance to return to the White House, completely outfoxing the pollsters.
Earlier last night, Trump was able to win the battlegrounds of Florida, Ohio and Texas, dashing his challenger's hopes for a decisive early victory. But, speaking just before the President last night, Biden said he was "confident he was on track to winning the White House by taking three key Rust Belt states".
"We feel good about where we are. We believe we're on track to win this election."
As the 2 men go to bed last night, US time, the race is still in play without any decisive numbers to provide clarity, until the rest of the votes are counted and tallied. Even if there is a result over coming days, there is likely to follow a series of legal challenges, no matter who ends up with the Electoral College victory.
The opera isn't over until the fat lady sings, and she's still warming up.