UPDATE: Saudi embassy in Bangkok distances itself from al-Qunun story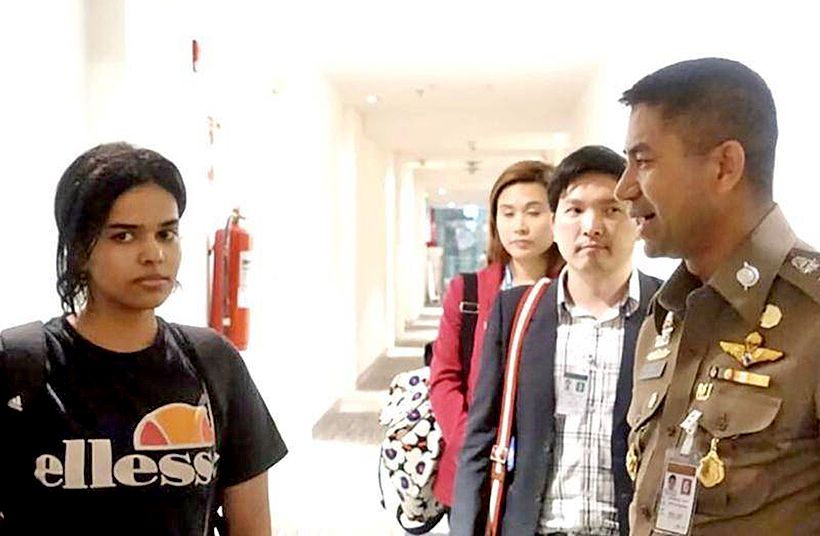 "Al-Qunun says she doesn't want to meet with her father or brother."
The Thai immigration police chief yesterday met with Saudi Embassy officials in Bangkok as Saudi Arabia tried to distance itself from accusations that it tried to block a young woman trying to flee her family and seek asylum in Australia.
Rahaf Mohammed al-Qunun arrived at Suvarnabhumi Airport from Kuwait on the weekend after slipping away from a family holiday. She's accused her family abusing of psychologically and physically abusing her.
The 18 year old was stopped by officials in Thailand who confiscated her passport. She was 'in transit' for an onward flight to Australia but claims that Saudi officials were 'waiting for her at arrival gate'.
Al-Qunun has alleged many times that Saudi officials were involved in the seizure of her passport. But the Saudi Embassy in Bangkok claims it is only 'monitoring her situation'.
A statement from the Saudi Embassy describes al-Qunun's case as a "family affair," and that the kingdom did not demand her deportation to Saudi Arabia.
The embassy, along with Thai officials, earlier said that al-Qunun was stopped by Thai authorities in Bangkok because she did not have a return ticket, a hotel reservation or itinerary to show she was a tourist, which appeared to have raised a flag about the reasons for her trip. Conflicting and changing stories from stakeholders in the story continue to muddy the true situation.
Thailand's immigration police chief Surachate Hakparn says that Saudi diplomats told him yesterday (Tuesday) they were satisfied with how her case was being handled.
"The position of two countries on this matter is the same – that the priority is to provide her safety. We are both concerned for Miss Rahaf's safety and well-being."
Al-Qunun's brother and father are arriving in Bangkok today but she has expressed fears of such a meeting through her Twitter account.
A spokesman for the U.N. High Commissioner for Refugees at its Geneva headquarters, Babar Baloch, says it's premature to say what will happen next but that it could take several days for the agency to look into al-Qunun's claims.
Australia's national broadcaster, the ABC, reports that the country's Home Affairs Department announced yesterday that it would consider al-Qunun's application for asylum if she was found to be a genuine refugee. He has called on the Thai authorities and UNHCR to assess her claim as quickly as possible.


Read more headlines, reports & breaking news in Bangkok. Or catch up on your Thailand news.
Belarusian 'Anastasia' will be in Moscow detention another 3 days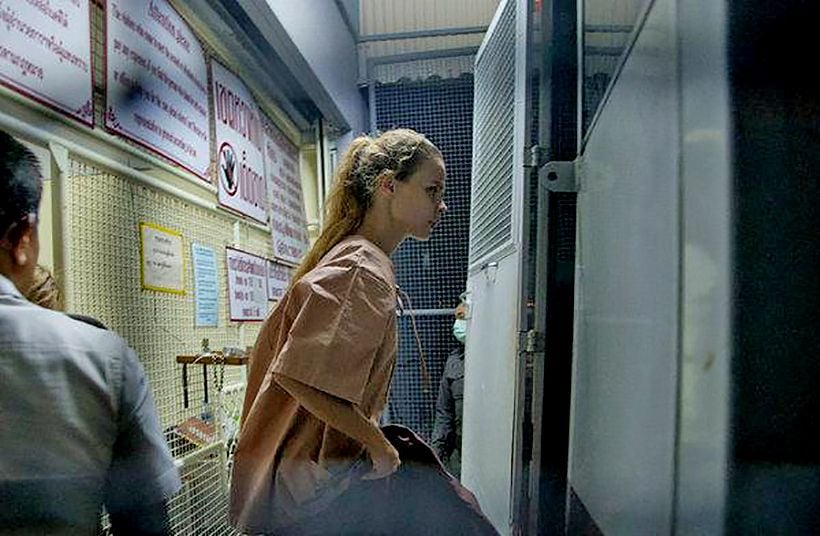 Anastasia Vashukevich, aka. Nastya Rybka, the Belarusian model/sex-educator/Instagramer who spent a year in a Thai jail awaiting last week's Court case, and was then deported, remains in a Moscow jail as of last night after the presiding judge decided to extend her detention by 72 hours.
She was arrested at Moscow airport on Thursday after being deported from Thailand on Tuesday night. She, and seven others, pleaded guilty last Tuesday for participating in a "sex training course" in Pattaya nearly 12 months ago.
During a hearing yesterday in Moscow, she said she did not want to "in any way compromise aluminum mining magnate, Oleg Deripaska".
According to Interfax she said in the hearing, "I have had enough."
Her lawyer Dmitry Zatsarinsky, told reporters that his young client "has committed no crime" and had "nothing to do with" Deripaska and "still less with US President Donald Trump".
On Friday her lawyer denounced Anastasia's arrest, which was made while she was in transit in Moscow after a flight from Thailand on her way to Belarus.
The Belarusian gained notoriety last year when she claimed she had proof of Russian collusion with the Trump Presidential election campaign. She has now had her detention in Moscow extended by three days by a Russian court.
According to Interfax reports, she told the court she denied the accusation of prostitution, telling the court that "I am not guilty of what I am accused."
She unexpectedly pleaded guilty in a Bangkok court to charges of prostitution relating to last February's sex training course in Pattaya. The Thai judge suspended the group's sentences but deported them, effective immediately.
Anastasia had been in custody in Thailand since a police raid in what AFP described as the "sleazy seaside resort of Pattaya" last February.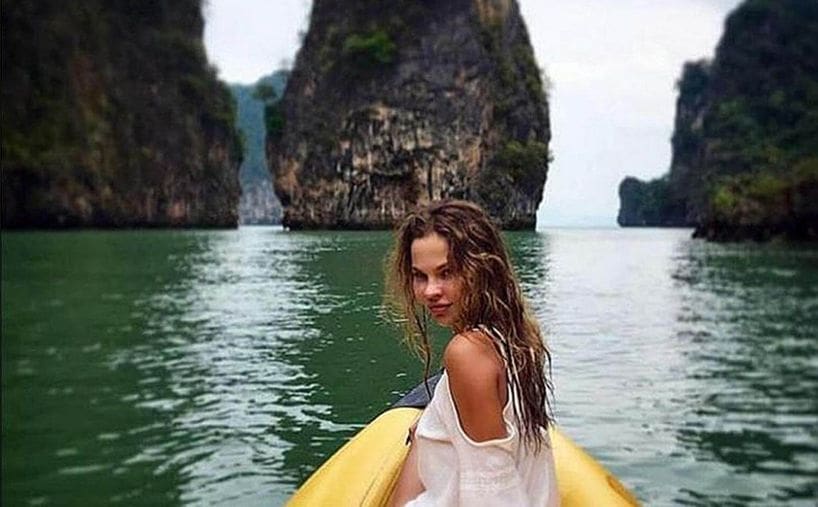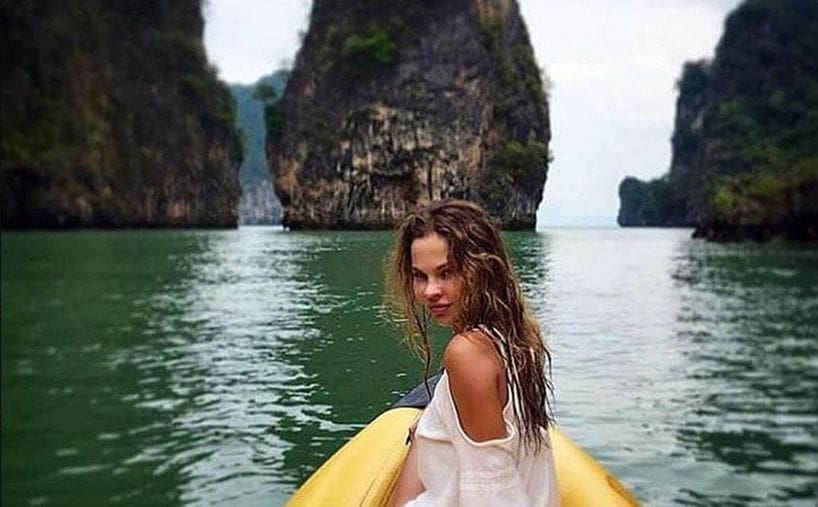 Anastasia cruising around Phang Nga in 2017 – Instagram
Bangkok smog: Police get out their hoses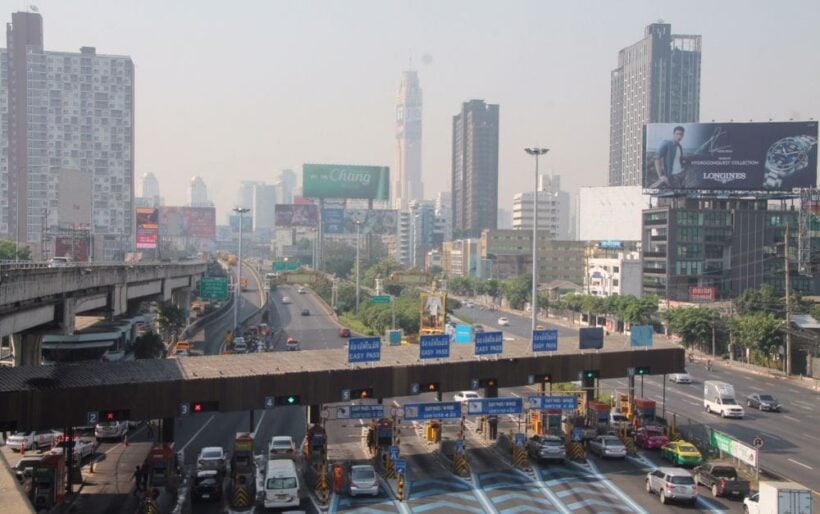 by Kornkamon Aksorndech 
Traffic police and volunteers sprayed water at four locations in Bangkok this morning in a bid to curb the dust and smog pollution.
Pol Maj General Nithithorn Jintakanon, commander of the Traffic Police Division of the Metropolitan Police Bureau, presided at the dispatch of 150 police officers and volunteers from his headquarters on Vibhavadi-Rangsit Road.
They chose four high-traffic locations and sprayed water in front of the Government Complex on Chaeng Wattana Road, the Din Daeng expressway toll gates and at the Ratchadapisek-Lat Phrao intersection on Lat Phrao Road and a Ramkhamhaeng Road intersection.
#pissinginthewind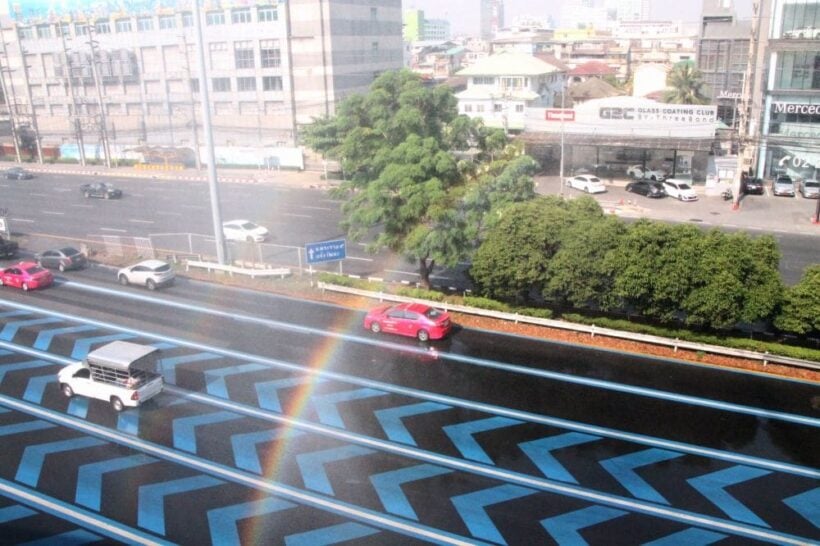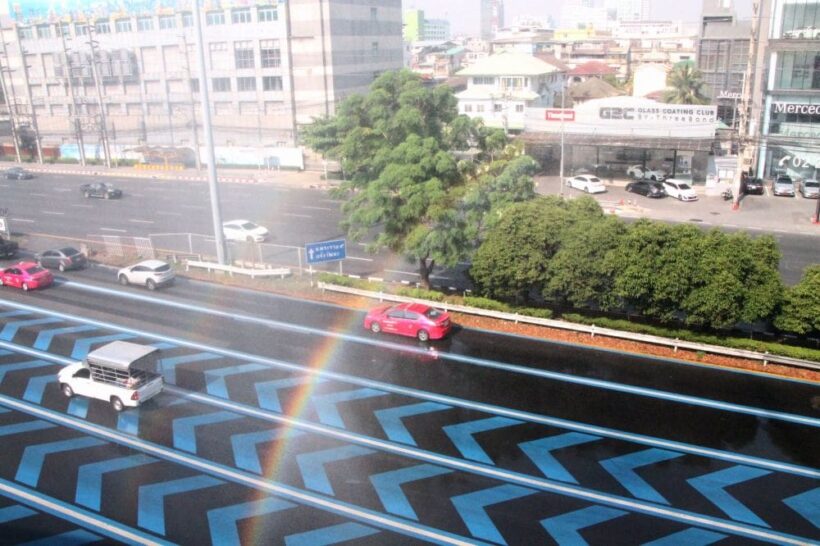 SOURCE: The Nation
Club raid in Bangkok. Everyone detained tested positive to drug use.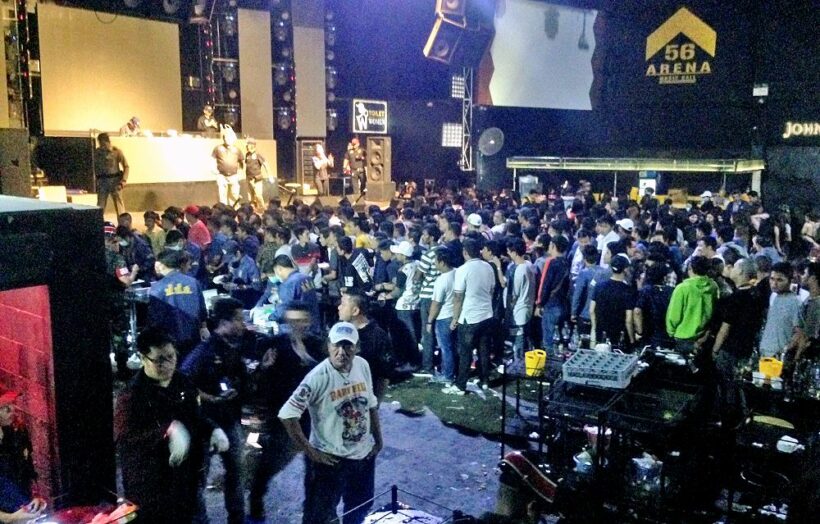 PHOTOS: The Nation

Another Bangkok night spot is is being threatened with closure after an early morning raid found it open too late, unlicensed and with patrons stocked up and pumped up with illicit drugs.
A team from the Provincial Administration Department and other officials raided the 56 Arena Music Hall on Charoenrat Road in Bang Kho Laem district, south of the Sathorn district at 2.30am today.

Most of the estimated 800 customers headed straight for the back door when the lights went on but police still detained 114 people on suspicion of illicit drug use. ALL later tested positive for drugs.

200 small sealed plastic bags of crystal methamphetamine, 45 of ketamine and 9 of ecstasy were found scattered around the floor in various locations, including in the toilets.


"Ladies and gentlemen, sorry to interrupt your night, but…"
The Nation reports that detained patrons had to undergo a urine test, resulting in 78 men and 36 women showing signs of taking illegal drugs. Two were under 20, one under 18.

The authorities, under an NCPO decree 22/2558, are now considering shutting the place down for five years.

The owner, whose name has not yet been released, was charged with operating without a licence, selling alcohol beyond legal hours and to persons under 20, advertising alcohol, allowing entry to persons under 20, and allowing drug use on the premises.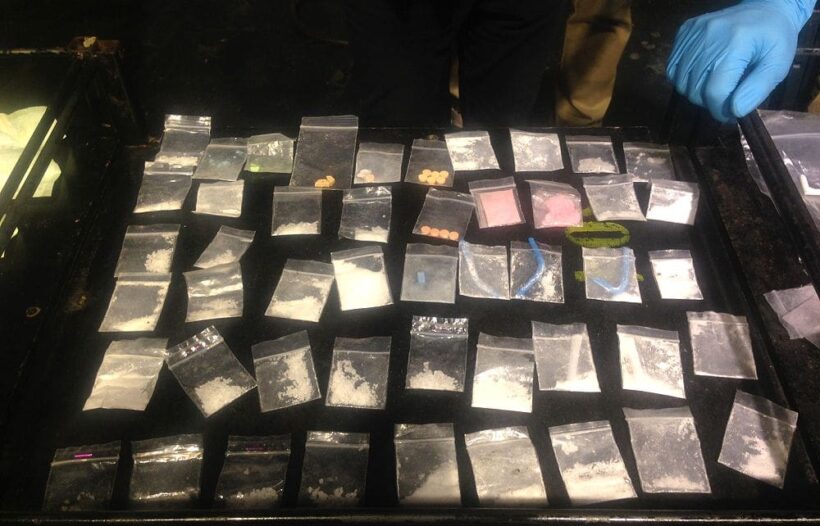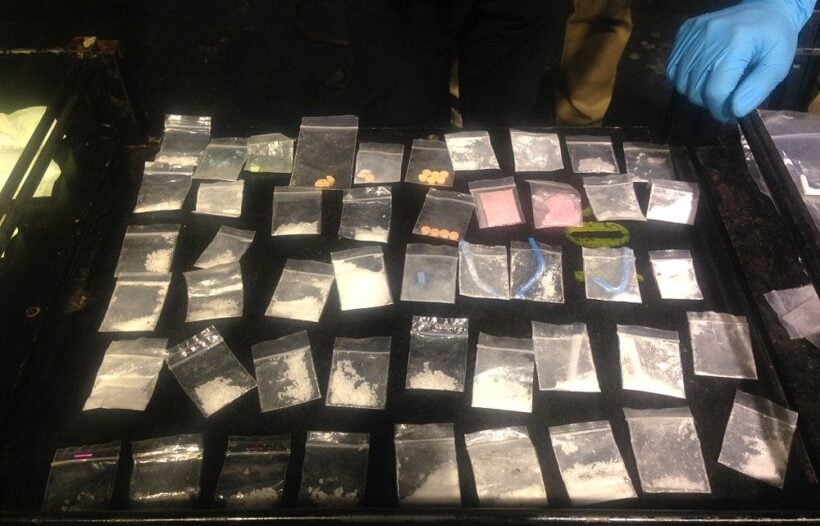 SOURCE: The Nation