"The greatest propaganda machine in history" – Sacha Baron Cohen slams Facebook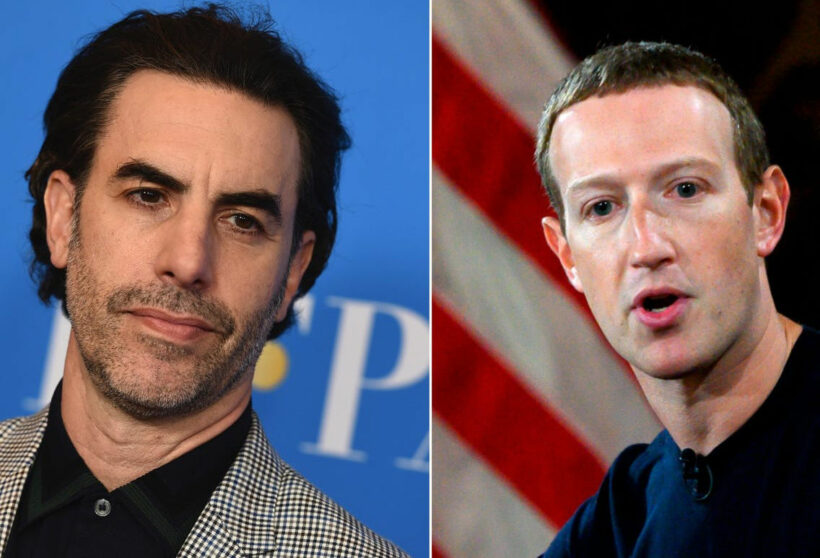 "The Silicon Six – all billionaires, all Americans – who care more about boosting their share price than about protecting democracy."
Speaking at the Anti Defamation League's International Leadership summit, actor and comedian Sacha Baron Cohen caned Facebook and other social media as "the greatest propaganda machine in history."
Sacha was accepting an award when he opened up on his thoughts on modern social media and its impact on democracies and the weaponisation official media by politicians.
He said that social media was "stoking the fires of bigotry and enabling the spread of dangerous conspiracies, often fueled by algorithms designed to keep consumers hooked".
He pointed the finger at social media companies, particularly Facebook, for the way they provided far-right conspiracy theorist Alex Jones and his fringe media outlet InfoWars with platforms and millions of views until banning him amid a wave of criticism last year.
"Today around the world, demagogues appeal to our worst instincts. Conspiracy theories once confined to the fringe are going mainstream."
"We have lost, it seems, a shared sense of the basic facts upon which democracy depends."
Sacha acknowledged that the social media companies have attempted to wind back some of the problems with the platforms and implemented policies meant to reduce hate and conspiracies that spread on their platforms. But he described the measures as "mostly superficial".
"Freedom of speech is not freedom of reach. I think we could all agree that we should not be giving bigots and pedophiles a free platform to amplify their views and target their victims," he said as part of his speech.
He also poked blame at Google's Sundar Pichai, Google co-founders Larry Page and Sergey Brin, YouTube CEO Susan Wojcicki, and Twitter CEO Jack Dorsey.
"The Silicon Six – all billionaires, all Americans – who care more about boosting their share price than about protecting democracy."
"This is ideological imperialism. Six unelected individuals in Silicon Valley imposing their vision on the rest of the world, unaccountable to any government and acting like they're above the reach of law."
Sacha urged that the companies be seen as "what they really are… the largest publishers in history."
"They should follow basic standards and practices that newspapers, magazines and TV news adhere to in their daily reporting."
"Your product is defective, you are obliged to fix it, no matter how much it costs and no matter how many moderators you need to employ,"
A recent documentary on Netflix "The Great Hack" exposed abuses of the Facebook platform by a UK company called 'Cambridge Analytica', employed by the 2016 election team for, then, US presidential candidate Donald Trump, and later the promoters of Brexit.
In both cases huge amounts were spent (in the case of the Donald Trump campaign, some $US37 million) to sway small pockets of swinging voters with highly targeted propaganda designed to change people's vote. Much of the 'advertising' has since been proven as untrue, targeting opposition parties and politicians with fake allegations.
The swinging voters' 'profiles' were identified by simple 'personality profile' posts, appearing as entertainment or games on the Facebook platform, and then the information mined to identify, as Cambridge Analytica called them, 'the persuadables'.
SOURCE: CNN
Keep in contact with The Thaiger by following our Facebook page.
Never miss out on future posts by following The Thaiger.


Find more SE Asian News courtesy of The Thaiger.

Broke? Find employment in Southeast Asia with JobCute Thailand. Rich? Invest in real estate across Asia with FazWaz Property Group. Even book medical procedures worldwide with MyMediTravel, all powered by DB Ventures.

15,000+ Covid-19 patients in Japan on waiting list for hospitals and health care accommodations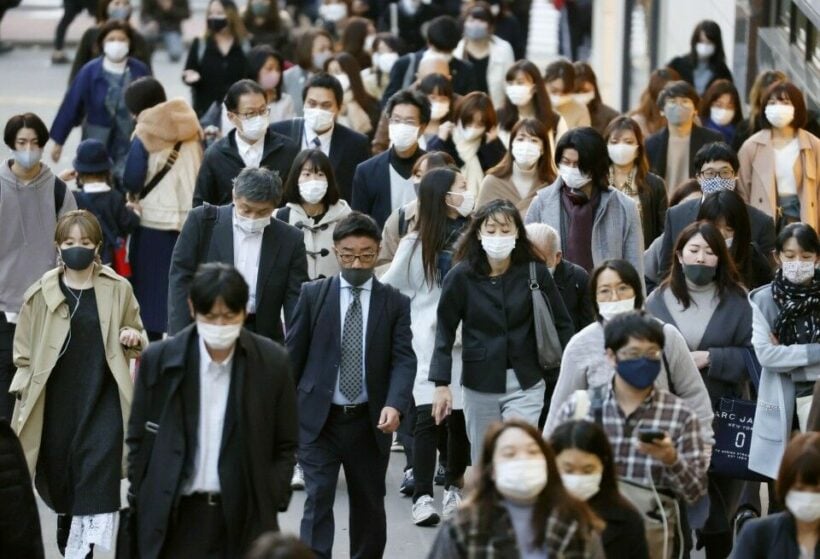 Thousands of people in Japan who are infected with Covid-19 are on the waiting list for hospitals or other accommodations for those with the virus due to the rising number of cases. Kyoto News conducted a survey and reports at least 15,058 are on the waiting list for proper treatment and accommodation.
The number of new infections in Japan has been growing sharply since last November. Last Tuesday, Japan saw a rapid increase of new infections, including Tokyo. According to the WHO's report as of yesterday, Japan recorded 4,587 new cases, 360,661 confirmed cases and 5,019 deaths.
In Japan, local public health officials are in charge of arranging hospital stays and treatment for people infected with the virus as well as the appropriate accommodation for people with mild symptoms. The process of making those arrangements is taking longer, and the newly infected people are forced to stay home because of bed shortages. Some are reported dead in their houses.
A survey by Kyodo News found Tokyo had the most infected people waiting to be hospitalised or accommodated at other facilities, jumping 4.8 times from 1,563 as of December 19 to 7,539. Every prefecture has reported a similar rise.
On January 7, Japanese PM Yoshihide Suga declared a state of emergency for 11 prefectures out of a total of 47 prefectures until February 7. Under the state of emergency, people are asked to stay home and restaurants are urged to shorten their opening hours.
SOURCE: Kyodo News
Keep in contact with The Thaiger by following our Facebook page.
Never miss out on future posts by following The Thaiger.
Anti-lockdown protests in the Netherlands turn violent, Covid-19 testing centre burnt down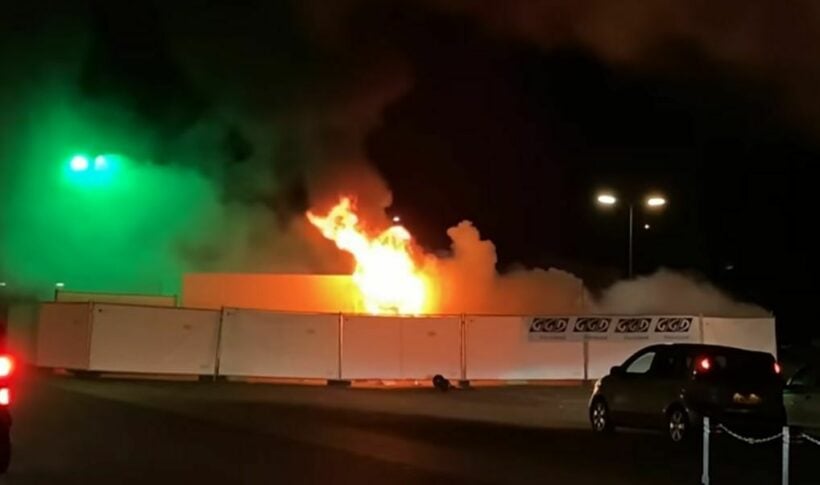 Violence broke out in the Netherlands and a Covid-19 testing centre was burnt down after a nationwide curfew was imposed over the weekend to help slow the spread of the coronavirus. In Eindhoven and Amsterdam, riot police deployed water cannons to disperse the crowds of anti-lockdown protesters.
The Netherlands has been under a tough lockdown since mid-December, leading to clashes between anti-lockdown protesters and police. Just last week, police in Amsterdam used the water cannon on hundreds of protesters. Local officials say the riot police had been called to break up the crowd because people weren't abiding by social distancing measures.
On Saturday, a new 9pm to 4:30am curfew was imposed, tightening the already tough restrictions. As the curfew went into effect that night, rioters set fire to a portable coronavirus testing facility by a harbour in Urk, a fishing town around 80 kilometres northeast of Amsterdam. That night and early the next morning, 3,600 people in the Netherlands were fined for breaching the new curfew. Police say 25 people were arrested for breaching the curfew and violence.
Local officials say the riots in Urk were a "slap in the face, especially for the local health authority staff who do all they can at the test centre to help people from Urk."
The next day, in the southern city Eindhoven, rioters threw rocks at police and set fires in the centre of the city. Riot police used water cannons and tear gas to break up the crowds. Rocks and shattered glass littered a central square in the city. At least 55 people were arrested, according to the Associated Press.
In the capital of Amsterdam, police used a water cannon to break up a group of anti-lockdown protesters. The Associated Press says more than 100 people were arrested.
SOURCE: Associated Press
Keep in contact with The Thaiger by following our Facebook page.
Never miss out on future posts by following The Thaiger.
Asia's biggest drug kingpin arrested in Netherlands
Asia's biggest drug kingpin is under arrest in the Netherlands after years of authorities chasing him worldwide. 57 year old Tse Chi Lop, a Chinese-born Canadian citizen, was arrested by Dutch police acting on a request by Australia's federal police.
The UN Office on Drugs and Crime named him as the suspected leader of the Asian mega-cartel known as "Sam Gor", a major producer and supplier of methamphetamines worldwide. Tse is commonly compared to the Mexican drug lord Joaquin "El Chapo" Guzman.
Sam Gor is suspected of laundering billions in drug money through businesses such as casinos, real estate and hotels in Southeast Asia's Mekong region. Australia's federal police said Friday's arrest came after a 2012 operation that arrested 27 people linked to a crime syndicate spanning five countries. The groups was accused of importing large amounts of heroin and methamphetamine into Australia, according to police.
"The syndicate targeted Australia over a number of years, importing and distributing large amounts of illicit narcotics, laundering the profits overseas and living off the wealth obtained from crime."
The arrest of Tse Chi Lop almost 10 years after that operation's launch is a major break for Australian authorities. The country's attorney-general will now begin preparing a formal extradition request for the alleged drug lord to face trial.
Most of Asia's meth comes from "Golden Triangle" border areas between Laos, Myanmar, Thailand and southwest China. The production of methamphetamine, either in tablet form or the highly potent crystalised "ice" version, take place in Myanmar's eastern north Shan state. Ketamine and fentanyl are also produced there as well, mostly in 'portable' labs that hide underneath the thick rainforest canopy.
In 2018 alone, Thailand netted more than 515 million methamphetamine tablets, a number 17 times the amount for the entire Mekong region 10 years ago. Traffickers are constantly finding more creative ways to ship their products as drug busts are featured daily on the news in those regions.
SOURCE: The Bangkok Post
Keep in contact with The Thaiger by following our Facebook page.
Never miss out on future posts by following The Thaiger.