Child porn website based in Chiang Mai busted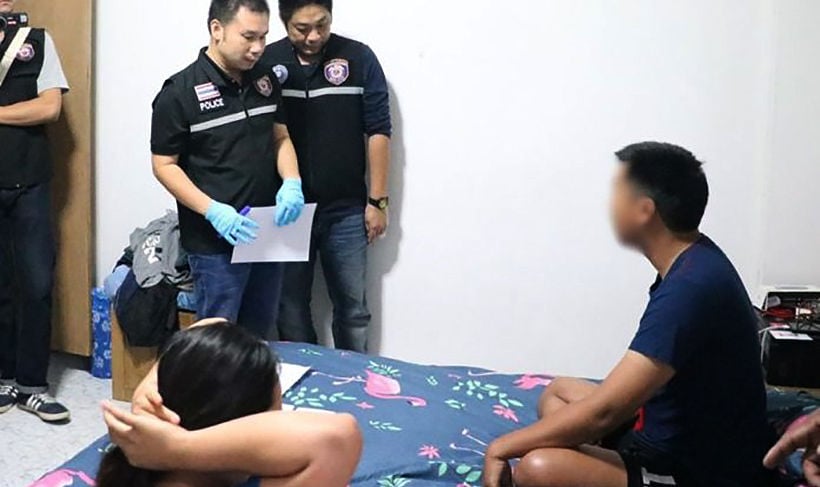 Chiang Mai police have arrested the operator of a child pornography website in a raid on his condominium in the northern city.
Police and the Thailand Internet Crimes Against Children unit apprehended 24 year old Thai national Korakot Chulthong on Saturday. They also seized seized three mobile phones, a laptop computer, two portable disk drives, bank passbooks and ATM cards.
Korakot was wanted on a warrant for possessing child pornography for sexual and commercial purposes, and for inputting pornographic data into a computer system accessible by other people.
The arrest followed complaints from parents and the public that an online group was distributing video with Thai children and foreigners. The site had 800 members and more than 200,000 followers.
Police say the group was created in Russia and later bought by by Thai investors. Korakot was the administrator. Reviews of more than 100 porn clips were posted on the group.
Customers paid 300 baht each to watch uncensored clips. Police, posing as customers, transferred membership fees and later tracked Korakot to the condominium.
He confessed to the charges, saying he had been running the site for about a year, according to Chiang Mai police.
SOURCE: Chiang Rai Times
Keep in contact with The Thaiger by following our
Facebook page
.
"The first quarter of 2020 looks terrible" – tourism in northern Thailand.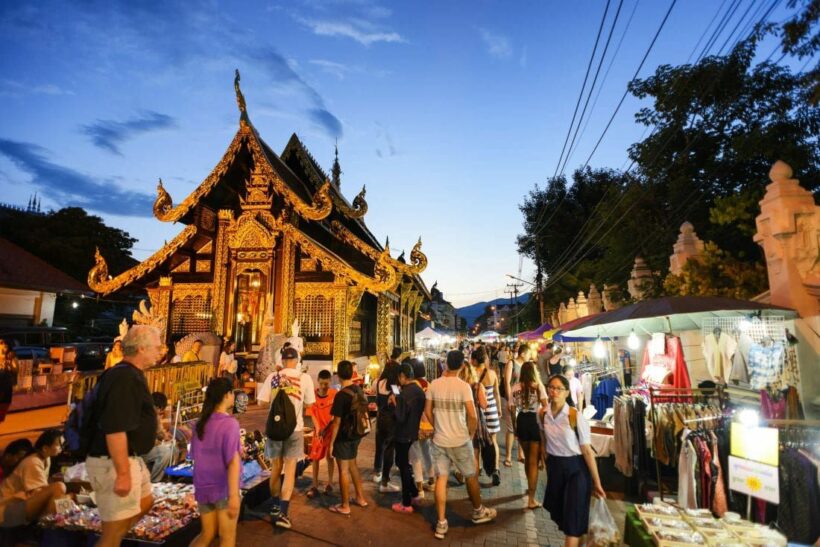 "Bookings in the north are down and the outlook for… the first quarter of 2020 looks terrible."
The head of the Northern Hoteliers' Association based in Chiang Mai is painting a grim picture about the immediate future for tourism in northern Thailand.
She was bemoaning that bookings in the north are down and the outlook for the end of this year, and entering the first quarter of 2020, "looks terrible".
Speaking to snook.com, La-iat Bungsrithong painted a picture of a sluggish tourist landscape in the north and poor pre-bookings during the, usually, busy Christmas and New Year period, and into the early months of next year.
She was blaming many of the same issues brought up by others in the tourism game – the high Thai baht, US-China trade wars and sluggish global economy.
"Compared to last year tourism was down and there seemed little hope on the horizon."
"Chinese visitors remain the mainstay in the North with direct flights coming in from China cities but the expansion of hotel rooms in recent times is only seeing less of the pie for each operator."
SOURCE: Sanook
Keep in contact with The Thaiger by following our
Facebook page
.
Police track down double murder suspect in Chiang Mai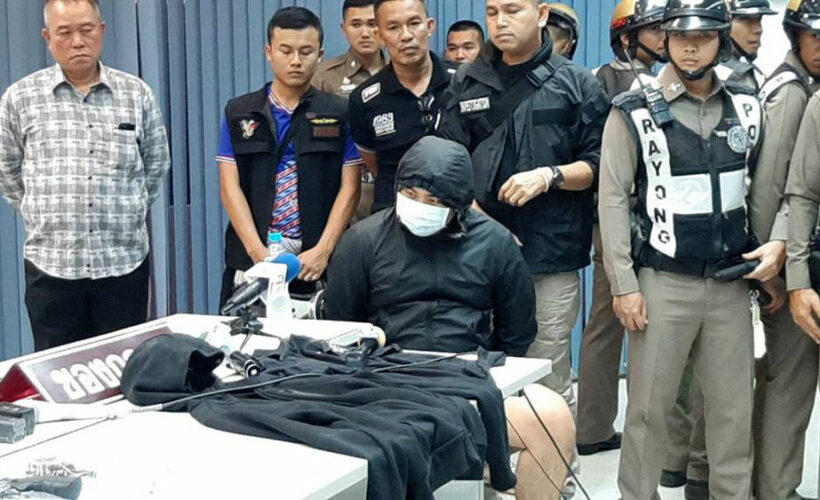 The main suspect in the murder of a teaching couple in Rayong, east of Bangkok, has been arrested in Chiang Mai. He was arrested along with another man accused of helping him escape. Police have arrested Supakrit Sujasee, a Chiang Mai native, and Panuphong Bualoy early yesterday. Thai media report that they were caught as they were preparing to flee to Myanmar.
Twenty-two year old Supakrit is accused of killing Arocha Supanith, a physics teacher, and his wife Preeyaporn Piang-ngam, a maths teacher. Both were teachers at Assumption College Rayong.
The couple were found dead on Thursday with multiple stab wounds at their home in Rayong. Their Ducati motorbike, which had recently been offered for sale, was missing. But the motorbike was found the next day at a shop in Chon Buri, and police received a tip-off that the suspect was near Don Mueang International Airport in the capital.
Despite the leads, police eventually tracked the suspect down, and apprehended him and his accomplice in Chiang Mai. They were returned to Rayong for formal charges to be laid.
Local media report autopsy results showed bullets in the victims' heads. It's believed the suspect shot the couple before stabbing them and staged the scene to make it look like they'd had a violent quarrel. A handwritten note posted on the door of the house also made it look like a domestic argument.
Neighbours told police that they heard three loud bangs "like gunshots" on the night of the killings.
The suspect reportedly went to the couple's home on the pretext of purchasing the motorcycle. Police examined CCTV footage showing the suspect entering their house and later riding away on the bike, according to Bangkok Post reports.
The grieving parents of the slain physics teacher are calling for the death penalty.
Samarn Supanith said he was delighted that police made a speedy arrest and tapped his son's coffin of his son to tell him the news.
"The killer deserved to be put to death."
His wife told Thai media that her son was cheerful and had no conflicts with anyone. She said that if she was able to meet the suspects she would ask…,
"Why did you kill my son? Why did you take the life of a defenceless person?"
"I don't understand why a good person had to be killed by this sort of man."
SOURCE: Bangkok Post
Keep in contact with The Thaiger by following our
Facebook page
.
Chiang Mai public transport vehicles to undergo random exhaust checks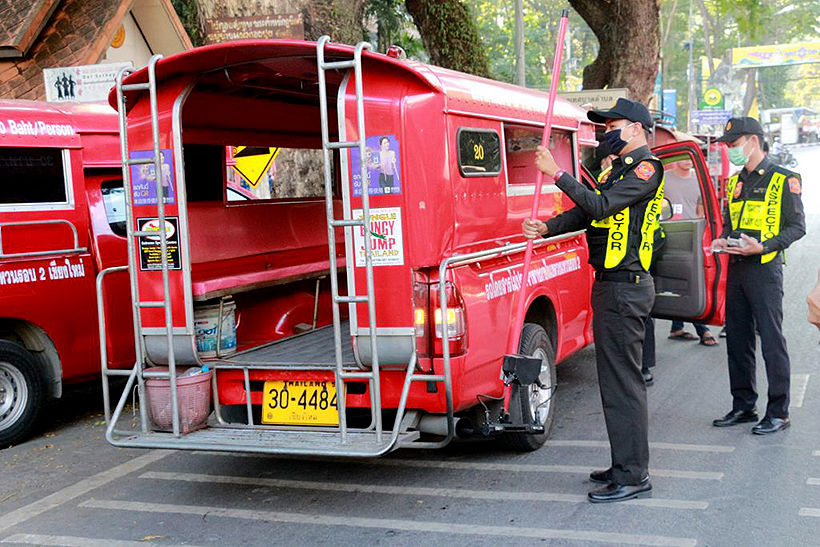 Officials in Chiang Mai will begin carrying out random checks on public transport vehicle exhausts in a bid to reduce black smoke emissions and help to address the city's PM2.5 particulate levels.
It's understood the measure is being put in place following complaints from the public about pollution from some vehicles, in particular those transporting passengers up Doi Suthep-Pui, Chiang Mai's renowned national park.
To prevent traffic problems, big buses are not permitted to make the journey up Doi Suthep, with smaller trucks modified to carry passengers instead.
But the Chiang Rai Times reports that complaints about the black smoke being spewed out by some of these vehicles is causing concern among officials as high season begins and brings an increase in visitor numbers. As a result, these trucks will now undergo random checks, both on exhaust emissions and to check brake safety.
Although such inspections usually take place twice a year, authorities agree on the need for more frequent checks in an effort to reduce the city's pollution levels and improve air quality for both residents and visitors.
The move comes after Bangkok's air quality deteriorated recently, at one point making it the 12th worst city in the world for air pollution. See story HERE.
SOURCE: Chiang Rai Times
Keep in contact with The Thaiger by following our
Facebook page
.