Phuket Gazette World News: Interpol says use of stolen passports on Malaysian flight 'of great concern'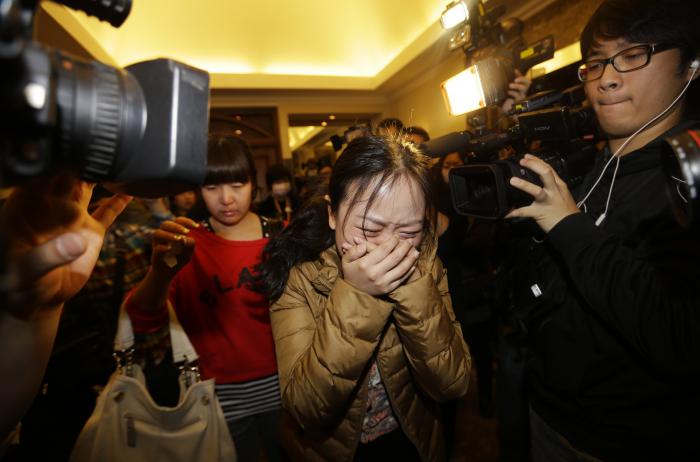 PHUKET: Interpol is investigating more suspect passports used to board a missing Malaysia Airlines flight, in addition to two European ones that were falsely used by unidentified passengers, the global police agency said on Sunday.
An Italian man and an Austrian man were falsely listed as passengers on Beijing-bound flight MH370, which disappeared after takeoff from Kuala Lumpur early on Saturday with 239 people aboard.
Authorities later confirmed the two men – Austrian Christian Kozel and Italian Luigi Maraldi – were not on the plane, and their passports had been stolen in Thailand within the last two years.
An Interpol spokeswoman said a check of all documents used to board the plane had revealed more "suspect passports" that were being further investigated.
She was unable to give further information on the number of documents or the country they related to.
Interpol maintains a vast database of more than 40 million lost and stolen travel documents, and has long urged member countries to make greater use of it to stop people crossing borders on false papers. Few countries systematically do so, it said in a statement.
The police organisation confirmed that Kozel's and Maraldi's passports had both been added to the database after their theft in 2012 and 2013 respectively.
But it said no country had consulted the database to check either of them since the time they were stolen, so it was unclear how many times they might have been used to board flights or cross borders.
"Whilst it is too soon to speculate about any connection between these stolen passports and the missing plane, it is clearly of great concern that any passenger was able to board an international flight using a stolen passport listed in Interpol's databases," Secretary General Ronald Noble said.
The database is currently available to law enforcement authorities but not to airlines, the spokeswoman said.
"This is a situation we had hoped never to see. For years Interpol has asked why should countries wait for a tragedy to put prudent security measures in place at borders and boarding gates," Noble said.
"If Malaysia Airways (sic) and all airlines worldwide were able to check the passport details of prospective passengers against Interpol's database, then we would not have to speculate whether stolen passports were used by terrorists to board MH 370," he added.
There is so far no indication that the plane's disappearance is linked to the two passengers falsely travelling under the European passports. Authorities are currently trying to establish their true identities.
The fate of the plane is not known, but an investigation is narrowing in on the possibility that it disintegrated in mid-flight, according to a senior source.
Despite years of pressure from Interpol, in 2013 passengers were able to board planes a billion times without their passports being screened against the agency's databases, the agency said.
— Phuket Gazette Editors
Want more from the Thaiger family?
📱 Download our app on Android or iOS for instant updates on your mobile
📧 Subscribe to our daily email newsletter
👍 Like/Follow us on Facebook
🔔 Subscribe to or Join our YouTube channel for daily video updates


Find more SE Asian News courtesy of Thaiger.

Broke? Find employment in Southeast Asia with JobCute Thailand. Rich? Invest in real estate across Asia with FazWaz Property Group. Even book medical procedures worldwide with MyMediTravel, all powered by DB Ventures.

Today's Chinese rocket debris not expected to hit land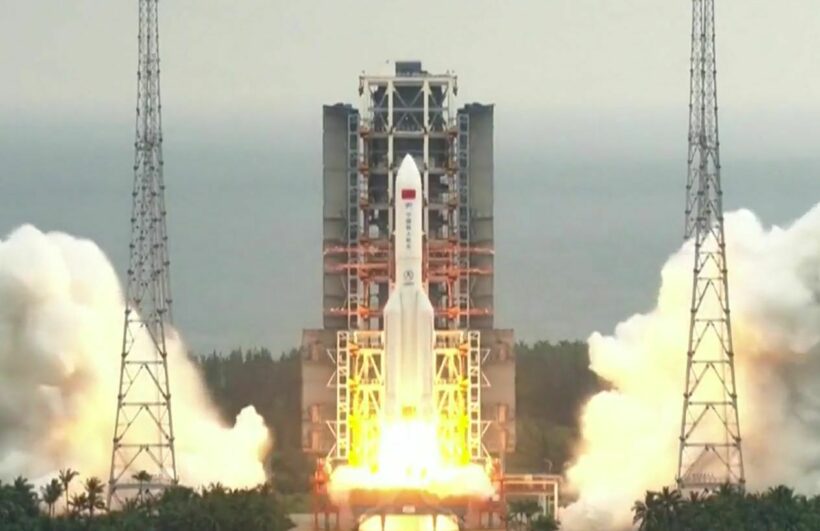 A Chinese Foreign Ministry spokesperson has assured the public that the debris from a large rocket re-entering the atmosphere today is not likely to do any harm. They said the majority of the Chinese rocket will mostly be burned up on re-entry. The Long March 5B rocket left the Earth on April 29th, launching from Hainan island in China.
This launch was the first part of an 11 part mission to construct China's own space station in Earth orbit. The Long March 5B rocket was carrying an unmanned Tianhe module as its payload, the first part of many to be constructed together in space. When attached as part of a permanent Chinese space station, it will serve as living quarters for future astronauts.
The Foreign Ministry spokesperson reassured that China is monitoring The rocket's journey very closely and that most parts of the spacecraft would burn up on re-entry. Any debris looks likely to land in international oceans, and the chances of damage being done on dry land is considered to be extremely low.
The re-entry is scheduled for today but the exact path of the rocket debris could not be completely determined in advance. The US military announced earlier in the week that the rocket would be tracked by US Space Command, calling it an uncontrolled re-entry. Statistically speaking, the debris is most likely to fall into an ocean somewhere as the Earth is 70% covered by water, but an astrophysicist at Harvard commented to Reuters that there is a chance that pieces would not burn up completely and would land on solid ground.
As the rocket tears at hypersonic speed into the Earth's atmosphere, most debris would be quickly incinerated by the heat generated from the re-entry. But another Chinese Long March 5B rocket fell to Earth last year in May 2020 and some parts did hit land, doing damage to some buildings in the Ivory Coast.
Projections based on the current orbit path yielded very broad results, with debris possibly landing anywhere in between Northern cities like Beijing, Madrid, or New York, to cities as far south as Wellington New Zealand or southern Chile. For now, Thailand seems safe from Chinese debris as they prepare for their own space programs.
SOURCE: Reuters
Want more from the Thaiger family?
📱 Download our app on Android or iOS for instant updates on your mobile
📧 Subscribe to our daily email newsletter
👍 Like/Follow us on Facebook
🔔 Subscribe to or Join our YouTube channel for daily video updates
Like Songkran, Sri Lanka New Year's brings Covid-19 wave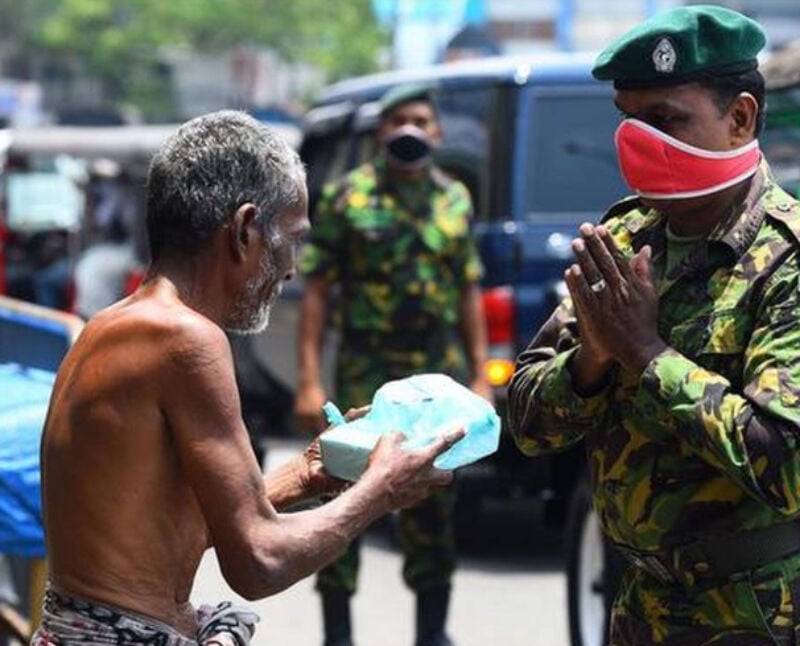 Sri Lanka has seen a huge wave of new Covid-19 infections in part due to large New Year's celebrations in mid-April at the same time as Thailand's Songkran Festival. From the beginning of April until now, the island nation has experienced a fivefold increase in daily cases, with 1,895 infections reported yesterday. February had previously been the worst month in Sri Lanka's Covid-19 history, but figures are much worse now.
On April 13 and 14, large gatherings crowded the street to celebrate Sri Lanka's New Year's holiday. The day before, Sri Lankan President Gotabaya Rajapaksa address the nation with hope, saying that after cancelling festivities the previous year, everyone working together to reduce Covid-19 had allowed New Year's activities to take place this year. Authorities felt that Covid-19 was contained in Sri Lanka and, while they did stress health and safety guidelines, the president encouraged the celebration of the holiday.
"It is my hope and expectation that all citizens without any discrimination will join the Sinhala and Tamil New Year celebrations with fresh hopes, determination, and righteous thoughts."
But the celebration was too soon, and by April 27, Sri Lanka was recording 1,000 Covid-19 infections per day, the first time this milestone had been reached since the Covid-19 first appeared. Lockdowns in more than 100 areas began, with private functions banned and school shuttered, but it was too little too late. 13 of the 25 administrative regions of Sri Lanka are now in lockdown, as the nation fights to rein in this Covid-19 wave.
As of now, the deadly Indian variant has not been found just across the water in Sri Lanka, but the B.1.1.7 variant has been prevalent in the recent quick spread of infections. Now Sri Lanka looks towards mass Covid-19 vaccination as the only solution, but jabs are in short supply. An order of 600,000 AstraZeneca vaccines from India's Serum Institute did not arrive and only 1 million out of 21 million Sri Lankans have been fully vaccinated. 5 jabs have been given per 100 people, less than half that of India, which has inoculated 12 out of every 100 people.
Sri Lanka has now isolated itself from neighbouring India, sealing its border. The Navy is patrolling the waters to keep Indian fishing boats away from their shores. All flights from India have been cancelled and banned as well. Sri Lanka has followed in the footsteps of Nepal and Bangladesh before them in closing itself off from their Covid-19 infested neighbour in hopes of limiting the spread and not reaching the levels of catastrophe that India has.
Read about the current Covid-19 situation in countries around South and Southeast Asia: Cambodia, India, Indonesia, The Maldives, Nepal, Sri Lanka and Thailand.
SOURCE: CNN
Want more from the Thaiger family?
📱 Download our app on Android or iOS for instant updates on your mobile
📧 Subscribe to our daily email newsletter
👍 Like/Follow us on Facebook
🔔 Subscribe to or Join our YouTube channel for daily video updates
With Indian neighbours sealing borders, Maldives welcomes tourists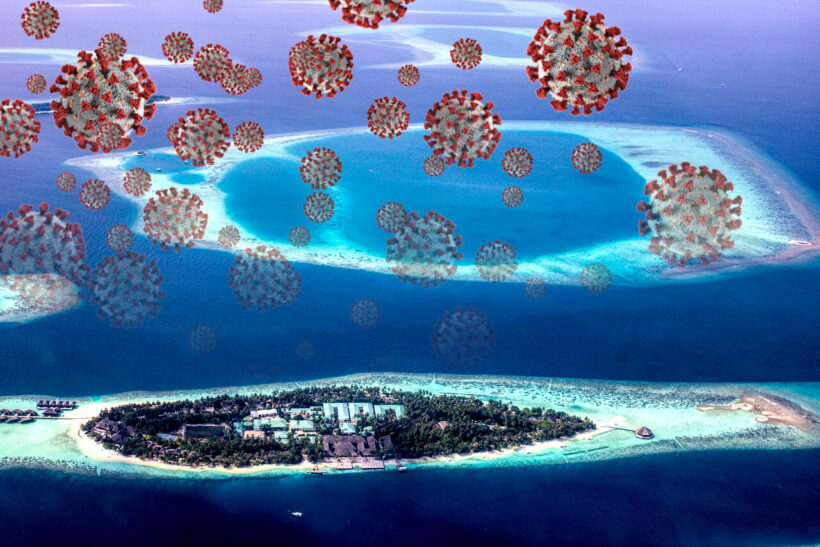 Tuesday saw a new Daily Record for Covid-19 cases in the 26 islands of the Maldives, with 601 new infections. The tiny nation's Health Emergency Operations Centre reported this week that hospitalisations due to Covid-19 had tripled in a few days and they suspect that a new variant may now be present in the country.
The capital city of Malé and the areas around it are by far the most densely populated part of the sparse country and has now enacted a curfew from 9 pm to 4 am. People can go out only for essential reasons, and delivery services are allowed to operate only with a permit from the police.
At just 298 square kilometres, the Maldives is Asia's smallest nation by land and its population of just over 557,000 people is the second smallest, bigger than only Brunei. The Maldives is doing better than neighbouring countries on its Covid-19 vaccination process, with more than 400,000 doses already administered. That's 76 vaccines per 100 people as compared to India's 12 jabs per 100. But still, only 21% of the Maldivians population has been fully vaccinated.
But the Maldives is a country extremely reliant on tourism and they were the first to triumphantly reopen their borders after 3 months of lockdown last July. Just last month, government officials had announced vaccines on arrival for travellers, in an effort to attract the so-called vaccine tourism market, where people from countries unable to provide vaccines have looked to go abroad to get their jab. The plan was to be implemented only after the citizens of the Maldives were fully vaccinated against Covid-19 though and has not taken effect yet.
Their biggest tourism problem though is that 23% of their visitors are from the Covid-19 plagued nation of India. According to the Maldives Ministry of Tourism, the neighbouring country has received 70,000 Indian visitors just in the first 3 months of 2021, more than double the total number of tourists from India in 2020. Even now, as all of India's neighbours rushed to seal their borders, the Maldives still has no restrictions from India, welcoming wealthy and elite travellers, including many Bollywood stars.
Read about the current Covid-19 situation in countries around South and Southeast Asia: Cambodia, India, Indonesia, The Maldives, Nepal, Sri Lanka and Thailand.
SOURCE: CNN
Want more from the Thaiger family?
📱 Download our app on Android or iOS for instant updates on your mobile
📧 Subscribe to our daily email newsletter
👍 Like/Follow us on Facebook
🔔 Subscribe to or Join our YouTube channel for daily video updates