Phuket Gazette Thailand News: Krabi coal plant fight heats up; Senate election nears; Issara assures innocence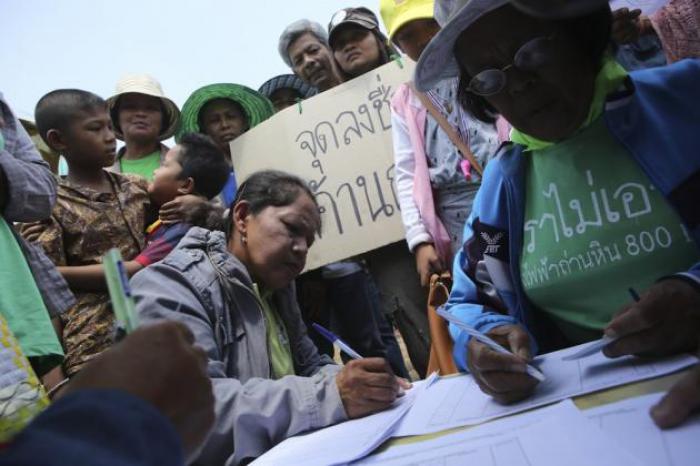 PHUKET MEDIA WATCH
– Thailand news compiled by Gazette editors for Phuket's international community
Fights at hearings over Krabi coal plant
The Nation / Phuket Gazette
PHUKET: Villagers in the southern province of Krabi have come out in strong opposition to a coal-fired power plant and coal seaport, saying the planned project would cause pollution and damage eco-tourism industries which generate billions in baht for local people each year.
Other villagers, however, support the project and fights have broken out at public forums held in Krabi to collect opinions and concerns from local people toward the projects.
Initiated by the Electricity Generating Authority of Thailand (EGAT), the projects are aimed at supplying power of some 870 megawatts to the southern region.
In a bid to get approval from the state agency, EGAT is required to conduct an Environmental and Health Impact Assessment (EHIA) and a public hearing before going ahead with the plans.
At the beginning of the forum, EGAT explained the construction plans and impact expected from the projects.
Greenpeace Southeast Asia's media campaigner Somrudee Panasudtha, who observed the forum, said a fight broke out during the meeting between those who opposed and those who supported the project.
She said most villagers expressed concern over pollution that could be caused from the coal activities and the potential damage to precious marine resources and tourism industries which attract thousands of visitors around the world to see coral reefs under the Andaman Sea.
The 870-megawatt coal-fired power plant is planned for Krabi's Nua Khlong district, while the coal seaport project would be established at Ban Klong Ruo.
According to the Greenpeace report, the Ban Klong Ruo coal seaport project is a new plan by EGAT to find ways of transporting imported coal from Indonesia, Australia and Africa to its coal-fired power plant. The environmental watch agency said that the port would lie in Taling-chan sub-district, Klong Kanan district, which is the part of an area listed as wetlands of international importance.
Throughout the year, including the monsoon season, the unloading of coal from larger ships to smaller ones would take place at sea around Koh Lanta. The coal will be unloaded again at Ban Klong Ruo coal seaport to an 8.4 kilometre-long conveyer belt to deliver coal to the power plant.
Greenpeace feared this activity would pose severe damage to Krabi, causing impacts on coral reefs, sea grass, mangroves and nursing gro-unds for agnatic species and plants.
EC expects no drama for Senate poll
The Nation / Phuket Gazette
PHUKET: Election Commissioner Prawit Rattanapian expects a problem-free Senate election on March 30 and a voter turnout of at least 70 per cent.
Meanwhile, Pheu Thai spokesman Prompong Nopparit urged the Election Commission (EC) to organise the follow-up general election on the same day in order to save the country money.
Prompong said that doing so could also prevent protesters' obstructing the polls because many Senate candidates in the South were relatives of Democrat Party politicians.
Prawit said that although the 457 registered Senate candidates were down 10 per cent on the 2008 Senate election, people still had enough choices in each province while the election preparation was going smoothly.
The 2008 election had a voter turnout of 56 per cent and the 2011 general election 75 per cent.
On March 11, the EC would discuss calls for a fresh general election to be held on March 30, Prawit said, adding that there were sufficient grounds to consider the request but that commissioners held differing opinions on the matter.
I'm innocent, Issara says
The Nation / Phuket Gazette
PHUKET: People's Democratic Reform Committee leader Issara Somchai insisted he was innocent after Chachoengsao Provincial Court approved an arrest warrant against him for alleged attempted murder and detention of a red shirt who was brutally attacked and thrown into Bang Pakong River.
The court on Friday also approved arrest warrants for five other suspects over the attack on security guard Yuem Nillar, 33, who was thrown in the river with his arms and legs tied.
The arrest warrants were issued after Yuem spoke to police.
He said the five other alleged attackers were PDRC guards who found him carrying a pro-government United front for Democracy against Dictatorship card at a PDRC rally.
He alleged he was detained at the site for five days and taken to the river.
Issara, who faces five charges including assault, depriving of freedom and theft, said he would turn himself in once the PDRC protest ends.
"There is no reason that I had to lead a group of people to kill a person," he said.
"He is only a red shirt without any prominent role. Had we found him coming to our rally, we could have brought him on our rally stage or driven him out of our rally site."
He said it was possible he had been implicated because he was well known.
Taxi shot up in Lumpini Park after argument with protest guards: driver
The Nation / Phuket Gazette
PHUKET: Several gunshots were fired at a taxi early yesterday morning, resulting in the driver being slightly injured after a bullet fragment grazed his forehead.
Following the shooting report at Bangkok's Lumpini Park Gate 1 at about 2.45am, police found the orange taxi with all its windows smashed, two tyres flat and bullet holes in a front door.
The driver, Narasak Pulma, 30, waited for police at the scene but his passenger left before police arrived.
The driver was treated at Police General Hospital.
Narasak told police that he took a drunken man from the Rama II area to the park, where the customer wanted to pick up a prostitute.
He said that while the man and the sex worker were negotiating a price, anti-government protest guards shouted out from the park for the taxi to go away, so the passenger shouted abuse at the guards.
A firecracker went off and was followed by several gunshots.
Narasak said he and the passenger then ran from the taxi.
Police planned to check CCTV footage.
Boy, 16, kills parents, then himself
The Nation / Phuket Gazette
PHUKET: A 16-year-old boy shot his parents dead before turning a gun on himself yesterday at their home in Thanyaburi in Pathum Thani, just north of Bangkok.
After a report at 4pm of a triple homicide, police from Pratuman Chulalongkorn precinct rushed to a two-storey house in tambon Prachathipat and found the three bodies, each with a gunshot to the head, in a second floor bedroom.
Bodies of the parents were covered with a blanket on the bed, while the boy's body was found on the floor with a 9mm pistol in his right hand.
The boy's 1
— Phuket Gazette Editors
Keep in contact with The Thaiger by following our
Facebook page
.
Never miss out on future posts by
following The Thaiger
.
Today marks the 'official' end of tourist visa amnesty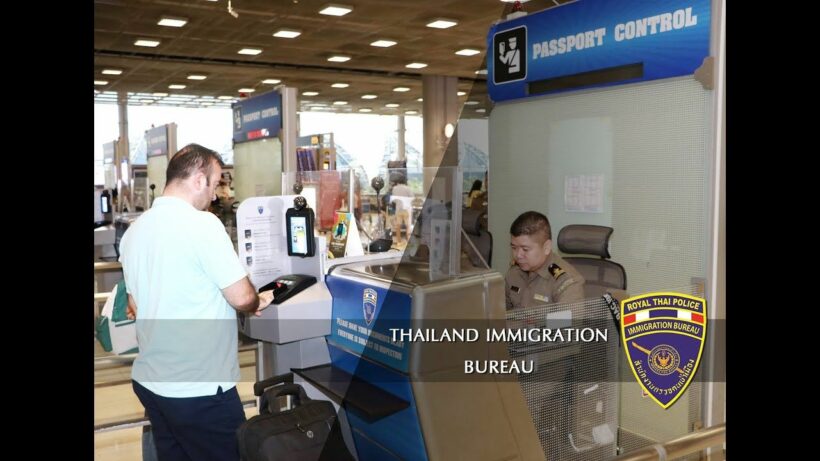 "Technically you will still be able to report to immigration and sort out your visa on Monday."
And that, as they say, is that – the end of the twice-extended visa amnesty. Today is the official end of the Thai government's visa amnesty for those staying in the country on tourist visas. The amnesty was originally given 6 months ago after the Covid-19 pandemic forced the closure of borders and suspended international flights. Despite calls for the government to extend the amnesty yet again from the Thai Chamber of Commerce, the government has not made any announcements that would allow those on tourist visas to stay in the country legally after today's end date.
For those tourists still stranded in Thailand, they would have needed to provide a letter from their respective embassies that would provide proof that they are unable to travel out of the country by today's date. Such reasons include medical, flight availability or the Covid situation remaining poor in their home countries. Those who have not provided a letter or have not sorted their visas by today's date will reportedly face overstay fines of 500 baht per day with a maximum of 20,000 baht in total fines. Other repercussions include being arrested, imprisoned, deported and/or blacklisted from entering Thailand for certain periods that coincide with the amount of time overstayed.
The Royal Thai Immigration has warned numerous times of the approaching end date and what could happen to those who fail to fix their visas properly, however, some immigration centres are open today and/or extending the end date to Monday as the last chance to sort out visas. Such centres are located in Chiang Mai and other provinces, giving foreigners an extra day without receiving an overstay fine.
Today's end date has some in disagreement over Thailand's handling of the situation, with critics saying the hard line stance is set to turn off future tourists from the country as well as taking away the only income that some businesses are receiving during the battered economy. Such tourists who are staying for a long time need accommodations that undoubtedly help such businesses stay afloat when international tourists are unable to enter the kingdom.
Technically you will still be able to report to immigration and sort out your visa on Monday as today was meant to be a closed day, although many Immigration offices were open. At least the Chiang Mai Immigraiton office announced yesterday that it would tend to visa extensions and business on Monday, without penalty.
SOURCE: The Pattaya News
Keep in contact with The Thaiger by following our
Facebook page
.
Never miss out on future posts by
following The Thaiger
.
Government to stir economy with 100 billion baht stimulus starting in October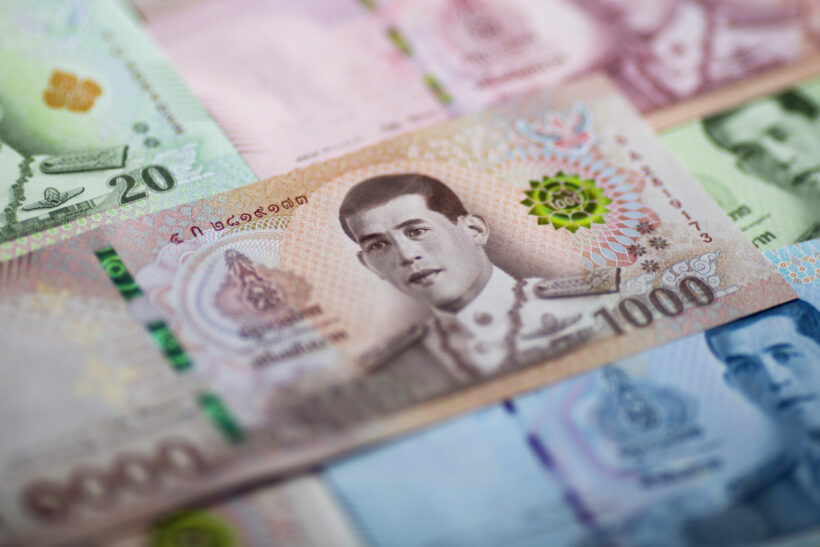 The Thai Government is expected to stimulate the economy with 100 billion baht boost starting in October until the end of the year. The injection will reportedly come from both the people's and the government's spending under three stimulus measures according to the Deputy PM Supattanapong Punmeechaow.
The first measure will reportedly give 14 million welfare cardholders an extra 500 baht discount over the next 3 months on their shopping with the budget for this measure totalling 21 billion baht. The second measure, dubbed "Kon La Khreung" or Let's Go Halves, will give 10 million people up to 100 baht discounts daily on beverages and household essentials with the subsidy being capped at 3,000 baht per person. The scheme will not, however, include such things as alcohol, tobacco or lottery tickets.
The third measure is aimed at wealthier Thais as tax incentives and will be offered in an effort to encourage them to spend more as consumers. The Cabinet has also approved a measure to pay 260,000 new graduates half of their salary to help the private sector. That budget is reportedly totaling 19.5 billion baht.
Supattanapong also predicts the economy will improve next year but warns it could take 2 years before the nation's economic growth returns to the pre-Covid level. He says the country's current budget is sufficient to boost the economy unless there is a second wave of Covid.
"But in the event that there is a second wave, the government is prepared to borrow more as its national debt is quite low compared to other countries. However the government is being cautious so it can remain financially healthy in the post-Covid era."
SOURCE: Nation Thailand
Keep in contact with The Thaiger by following our
Facebook page
.
Never miss out on future posts by
following The Thaiger
.
"Bad Student" movement by high-schoolers continues fight against authorities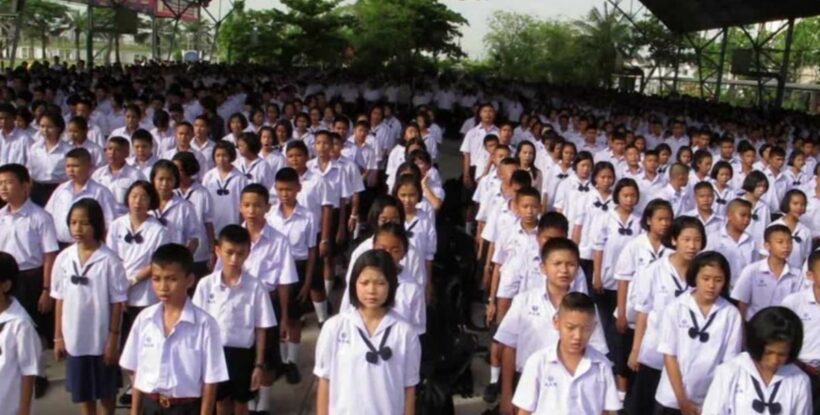 A movement, dubbed by some of Thailand's high-schoolers as 'Bad Student', is advancing the fight against education authorities as students are trying to break up the country's strict, or as they claim, archaic, education system. The movement's name takes after a university student activitst's book about his experiences in a government high school. The recent rebellion of students coincides with the recent massive Thammasat University anti-government protests in Bangkok, which are demanding reform of the government, constitution and revered Monarchy. 17 year old Peka Loetparisanyu tells Reuters that their rights are being violated.
"There's a viral saying that 'our first dictatorship is school'."
Some of the students are reportedly wearing white ribbons, cutting their hair in public and showing the now popular protest symbol of the 3-finger salute, reminiscent of the Hunger Games movie franchise, during the morning national anthem which is a requirement at all government schools.
Supporters of the pro-democracy movement say Thailand's education system is more about compliance rather than education as its rigid rules require students to dress in uniforms, have a certain length of hair and conform to specific hairstyles. The white ribbons being adorned by some of the high-schoolers represent "purity of the students" whilst the 3-fingered salute is being used as a call for democracy.
But their seemingly rebellious actions have not gone completely unnoticed by officials as the Thai Education Minister Nataphol Teepsuwan earlier this year softened hair length and style rules for government schools.
"I feel that by listening to them, I'm giving them an opportunity to voice their concern safely."
Such rebellious acts by students have led to parents being outraged over teachers reprimanding students and occasionally humiliating them publicly. Just this year, a student was given an 'ugly haircut'by a teacher in front of her peers after she showed up to school with a hairstyle that did not precisely meet the requirements.
SOURCE: Chiang Rai Times
Keep in contact with The Thaiger by following our
Facebook page
.
Never miss out on future posts by
following The Thaiger
.