Over-use of social media may be harming our youth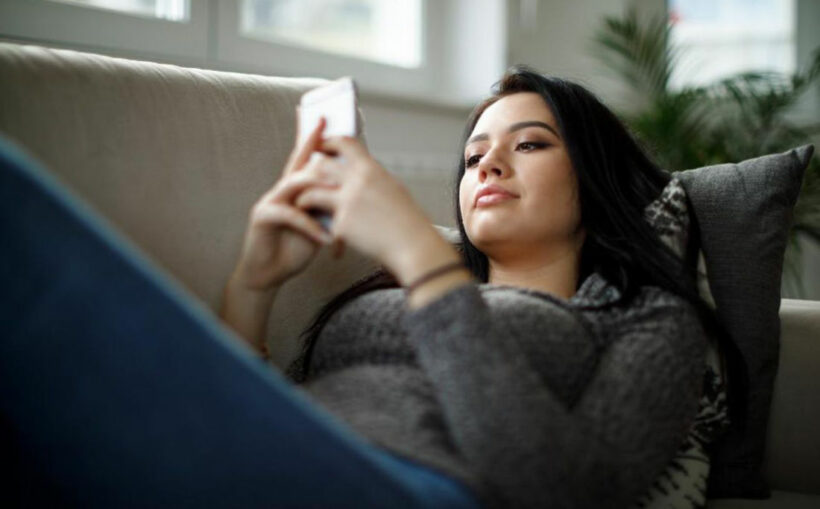 Can time spent on social media – YouTube, Facebook, Instagram, Twitter, etc – affect the mental health of youth? Yes, says a report by Johns Hopkins and other researchers, published in JAMA Psychiatry.
For instance, they found that 12 – 15 year olds, who typically spent three or more hours a day on social media, were about twice as likely to experience depression, anxiety, loneliness, aggression or antisocial behaviour, compared to adolescents who did not use social media.
As the social media time increased, so did their risk, making them four times more likely than non-users to have any these problems if they spent more than six hours a day on social media.
Of the group participating in the research – a nationally representative sample of 6,595 adolescents living in the US in 2013 to 2014 – just 17% said they did not use social media. Among those who did use social media, 32 per cent reported using it for 30 minutes or less every day, 31% said roughly 30 minutes to three hours, and 12% said three to six hours.
A further 8% report they spent more than six hours a day flicking through social media.
Another study from the University of Essex and University College London also finds that teenagers who spend more hours a day on social media have a greater risk for depression, and the connection appears to be particularly pronounced for girls.
The team looked at data from over 10,000 14 year olds taking part in the UK Millennial Cohort Study. Participants filled out questionnaires about their social media use, and about their mental health… eg. depression symptoms were assessed by the Moods and Feelings Questionnaire (the teens rated how much they agreed or disagreed with statements like, "I felt miserable or unhappy," "I didn't enjoy anything at all," "I felt so tired I just sat around and did nothing" over the past two weeks).
The JAMA Psychiatry study didn't determine how or why social media was linked to mental health issues. But the researchers suspect that heavy use may lead to sleep problems that can contribute to such issues, increase the risk for cyberbullying, which has been tied to symptoms of depression, and result in unrealistic comparisons of yourself and your life to those of others seen on social media.
Researchers also noted that their analysis adjusted for any previous mental health issues, saying this "mitigates the possibility that reverse causality explains these findings".
The American Academy of Pediatrics encourages parents to develop a family media use plan and includes information on its website on how to do this.
According to allprodad.com, here are five things parents should watch out for in young peoples' social media interactions…
1. Partying Pictures
It's one thing to party, there is plenty of potential danger with that alone. It is quite another thing to post all of your activities (particularly illegal) for friends, family, enemies, and future employers to see. Teenagers aren't thinking about anything, but the attention they receive today. There are three questions for them to answer before posting something.
• Would you be comfortable with a future boss or the school Principal seeing it?
• Are you okay with your grandmother seeing this?
• Can someone that doesn't like you use it against you?
2. Comparisons
It's tough not to compare our lives with one another when everything is posted online. For teens, social media quickly becomes a show, a place for them to make their life look more exciting than others. It's about building an image.
The problem is that it nurtures embellishment and exaggeration. Our true sense of identity and belonging may be weakened. Those are two of the most important things teenagers are developing. Focusing on creating fantasy, instead of embracing their true self, stunts their maturity.
3. Oversexualised Clothing
Teenagers, especially girls, find out quickly that their newly discovered sexuality can be used for attention, even manipulation. Social media gives them a wider audience for both. It feels empowering and they do not have the maturity to self- regulate. All of the consequences of the first two points apply here.
4. Viral Video Attempts
Many want to be the next Internet sensation. Unfortunately, in order to do that, you have to do something extreme. Too often that results in them doing things that are physically dangerous or humiliating. Not only can they sustain serious injury or death doing them, but they are not prepared for the consequences when these videos are uploaded. That brings me to my final point.
5. Humiliating or Publicly Shaming Others
Sadly, this is not just a teen problem, it's an all of us problem. I remember reading the book 1984 and always thinking that Big Brother would be government. It's actually all of us with our camera phones and hunger for attention. Every time someone does something embarrassing or lacking in integrity, someone records it and posts it without a thought.
Now I believe in appropriate accountability; but the second these videos upload, we descend like piranhas with blood in the water. A simple mistake or lapse in moral judgment quickly becomes a ruined life. There is blood on our hands when we post a video, share it, or join a chorus of hateful comments contributing to a persons destruction. Teens are following our lead and they won't stop until we do. They don't know any better. We should.
Excerpt from allprodad.com
Keep in contact with The Thaiger by following our
Facebook page
.


Find more SE Asian News courtesy of The Thaiger.

Broke? Find employment in Southeast Asia with JobCute Thailand and SmartJob Indonesia. Rich? Invest in real estate across Asia with FazWaz Property Group or get out on a yacht anywhere with Boatcrowd. Even book medical procedures worldwide with MyMediTravel, all powered by DB Ventures.

Are you considering a medical procedure abroad? With Thaiger Medical you can research hospitals and doctors, choose a destination in Thailand or abroad, and book an appointment today.

Top 5 reasons why Aussies choose medical tourism in Thailand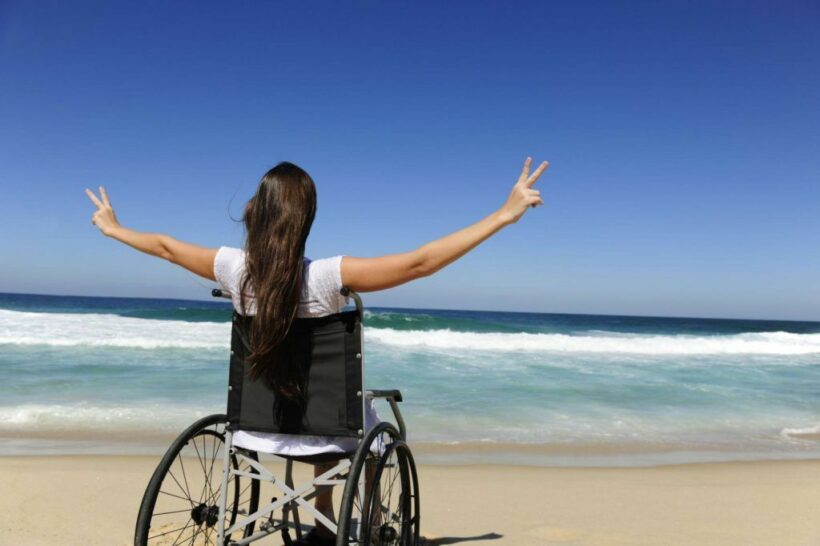 "With more than 15,000 Aussies travelling to Thailand each year for medical tourism, the country is a burgeoning market for cosmetic procedures. There are numerous Thai doctors who already have more than a 90% Australian client base. The landscape is certainly changing when it comes to price, surgical quality, convenience and post-recuperation."
Darren Lyons from medical information site MyMediTravel has seen an influx of Australian medical patients flocking to Thai destinations; from Bangkok to Phuket. And the facts don't lie.
Australians are now spending in excess of US$300 million on a variety of diverse treatments from rhinoplasty and facelifts to breast augmentation and even cardiology. Due to an ageing population and long waiting lists, many Aussies are turning to Thailand to help them achieve their healthcare goals. So, what are the five main reasons Australians are heading all the way up to South East Asia for their medical and cosmetic requirements?
1. Exclusive Hospitals
Groundbreaking technology across Thai hospitals and clinics are a real attraction for medical tourists. Heavy investment into Bumungrad International Hospital and Bangkok Hospital Bangkok in the capital makes them two of the largest private medical facilities in the country which has seen an influx of Aussie patients.
The latter utilizes Specialist Beam Surgery to treat cancer patients whilst open heart surgery is becoming popular thanks to Off-Pump Coronary Artery Bypass or OPCAB. Meanwhile, an entire sports injury rehab wing exists where a host of Australian sports stars from soccer, Aussie Rules and boxing have been successfully treated. There is even an on-site shopping center and a McDonalds!
Across the 60-plus JCI-accredited hospitals, hotel style amenities also attract Aussie patients looking for state-of-the-art medical services. Since 2013, Bumungrad Hospital has treated more than a staggering one million patients including more than 10,000 from Australia.
Catering to international patients' needs, hospital wards have transformed into plush buildings filled with luxury amenities. These feature dedicated check-in, complimentary lounges, travel agents for arranging visa extensions and boutique style rooms. Accommodation comes complete with separate living room, en-suite, kitchen and WIFI providing the opportunity for family and visitors to stay.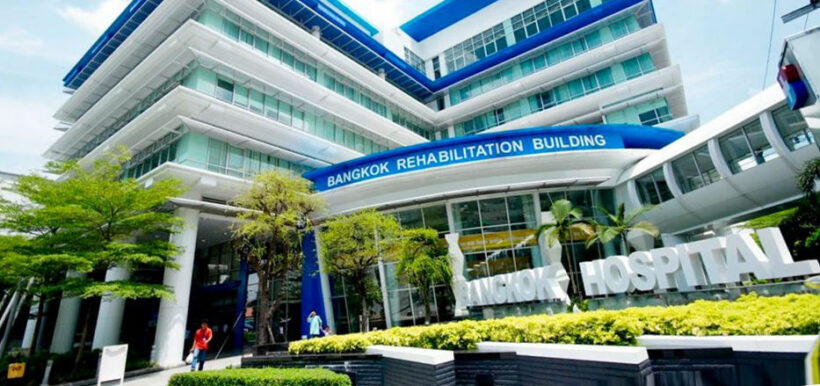 2. Healthcare Standards
Adhering to US international standards of care, Australians have realised the potential for quality healthcare in Thailand. The patient to nurse ratio is also another key factor with Australian patients receiving one nurse per eight patients compared to Thailand where it is one nurse per four patients.
3. Accessibility
Travel has never been easier and more cost-effective for Australians benefitting from direct routes to the region. Thai Airways provide non-stop flights daily to Bangkok from major cities including Sydney and Melbourne. There's also direct flights into Phuket from the east coast cities (with JetStar). Once in Thailand, international patients can select a range of affordable internal airlines offering flights to stunning beach resorts and tropical locations such as Koh Samui and Phuket.
4. Value
Enticing prices on treatment sees Australian patients save around 30%-40% across a wealth of procedures with identical medical care and drugs. With increasing competition to keep prices low, this fiercely-competitive market is a haven for patients. For example, a facelift in Australia costs around A$10,000 whilst facelifts in Thailand are priced around A$4,200.
5. Global Destination
Thailand has recently established itself as a global medical tourism destination turning over more than US$5 billion in the last five years alone. Australian patients are seeing the advantage of combining top-notch, price-busting cosmetic treatment with an unforgettable vacation that has seen half a million plus patients visit the region already.
Keep in contact with The Thaiger by following our
Facebook page
.
21% of Thai teenagers are gambling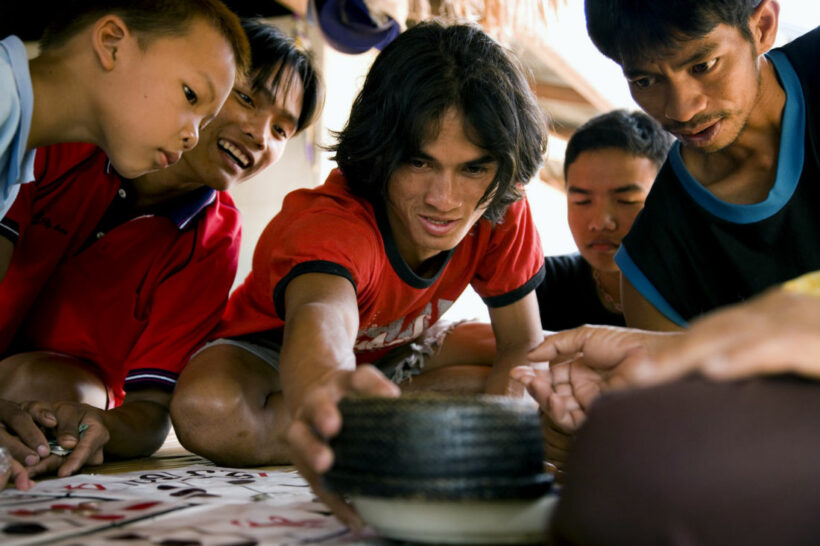 PHOTO: Gambling, local style, Rai Et, north-east Thailand – Pinterest
Early in October the Thai Health Promotion Foundation met to discuss the gambling situation in Thailand in 2019. Also present were the Centre for Gambling Studies, Stop Gambling Foundation and related groups.
The meeting was set up after a report revealed that more than half (57%) of the Thai population, or 30.42 million people, gamble. The director-general of the Centre for Gambling Studies at Chulalongkorn University shared the report, which was based on data from a survey of 44,050 people across 77 provinces.
The figure is an increase of 1.49 million people from 2017. While most Thai gamblers are of working age, 2.4% of the total were aged between 15-18 years. This means that 21% of that age group are gambling.
According to California's Council on Problem Gambling, youth, like everyone else, gamble for many reasons, including entertainment; socialisation; competition; loneliness, and boredom; to get rich quick; to impress others; be the centre of attention; make new friends, and because winning provides an instant, temporary boost of confidence.
"The California Council on Problem Gambling lists depression as one reason youth turn to gambling, noting that depression can just as easily be an effect as a cause. This is especially important to note in a country like Thailand."
In an article in The ASEAN Post, it was noted that in December 2017, Thailand's Department of Mental Health (DMH) reported that an estimated one million teenagers are believed to suffer from depression, many of whom go untreated, with two million more are at risk, making upward of three million among a population of eight million teens then.
The DMH said that stress and anxiety may affect a student's ability to concentrate and perform well at school, and they may show several warning signs, such as lack of attention, loss of interest in daily activities, lethargy, sadness, and sleeping issues.
"It is clear from studies that depression and gambling go hand-in-hand: the unfortunate case in Thailand is that it is affecting children too."
SOURCE: The ASEAN Post
Keep in contact with The Thaiger by following our
Facebook page
.
57% of Thais gamble – new report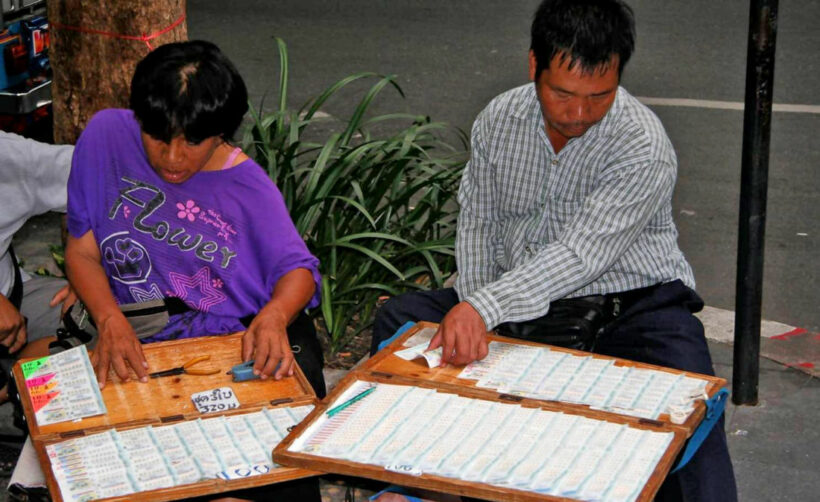 The Thai Health Promotion Foundation has hosted a meeting today to discuss the gambling situation in Thailand in 2019, as a report indicating that a whopping 30.42 million Thais, or 57% of the population, gamble. The meeting was also represented by the Centre for Gambling Studies, Stop Gambling Foundation and related associations.
The director-general of the Centre for Gambling Studies, Faculty of Economics at Chulalongkorn University, Dr Nualnoi Trirat, shared the report by the Research Centre for Social and Business Development based on data collected from a survey of 44,050 people aged over 15 across 77 provinces.
According to The Nation, the report indicates the figure of 30.42 million this year is an increase of 1.49 million from 2017 and includes 700,000 new gamblers. The majority of gamblers are of working age, according to the report.
Thai Health CEO Supreda Adulyanon said the World Health Organisation has classified gambling addiction as a psychiatric illness, which is in a group of disorders related to mental health, behaviour and neurological development. Many who are unable to stop the addiction tend to have lifelong problems, including mental and physical health complications, family debt, violence, or crime.
However, youth aged 15-18, or 733,000 young gamblers, are causing the most concern. This group is 20.9% of the youth population. Meanwhile, 3.05 million, or 46.3% of young adults aged 19-25, are also known to bet. The senior group, aged 60 and above, are also a cause for worry as around 3.35 million, or 42.2% of the senior population, love to gamble.
Government lottery, illegal lottery, betting on cards, football gambling, and the Higher or Lower card game are the top five gambling addictions. Football gambling makes the most money – 160.5 billion baht – followed by illegal lottery – 153.1 billion baht– and then the government lottery – 150.4 billion baht.
SOURCE: The Nation
Keep in contact with The Thaiger by following our
Facebook page
.