One small step for man – 50 years ago today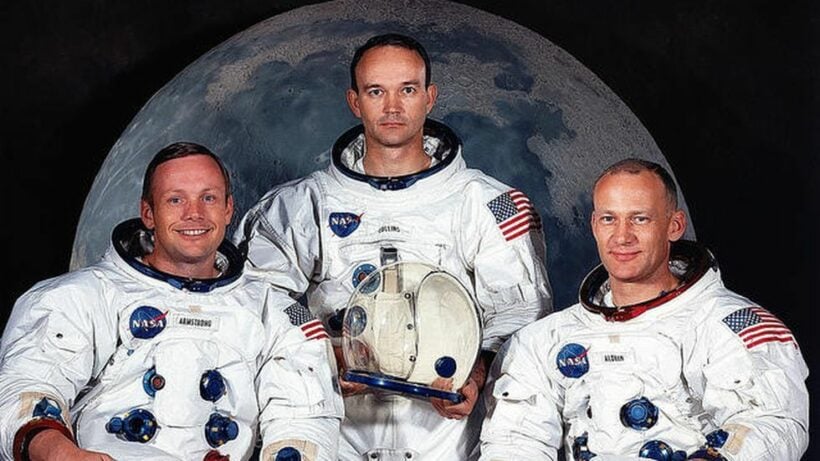 On this day, a mere 50 years ago, Neil Armstrong stepped onto the powdery surface of the moon. It was the first time humans had stepped anywhere other than the 'pale blue dot' of Earth.
Everyone alive at the time can recall 'where they were' at this historic moment. It was a triumph of American ambition and engineering. Some 300,000 people were involved with the mission that was promised to the world by then-President John F. Kennedy eight years earlier in 1961.
"We choose to go to the Moon in this decade and do the other things, not because they are easy, but because they are hard; because that goal will serve to organise and measure the best of our energies and skills, because that challenge is one that we are willing to accept, one we are unwilling to postpone, and one we intend to win, and the others, too."
NASA delivered on the promise, 6 months before deadline, in a decade where America was also grappling with the Vietnam War (Indochina War), social upheaval, civil rights and a youth demanding to be heard, sometimes violently.
Half a century later and there are still a few who, despite the advances in science, knowledge and education accumulated in those 50 years, still believe the moon landing was a 'hoax' and that the earth is flat.
I was a 10 year old sitting in my school library watching a 25″ black and white TV along with 200 other students. Honestly, we couldn't see a lot as the fuzzy pictures were transmitted back from the moon (via Honeysuckle Creek tracking station in Australia), but we knew the moment was historic and we'd been well primed for months by teachers telling us "you'll be telling your grand children about this mission". Luckily it was around lunchtime for us in eastern Australia – well timed by NASA, thanks.
The mission to send men to the moon was less a human adventure and more about a nation's paranoia and fear in the Cold War era. The Russians had a jump on the Americans with the first satellite in space and then the first man in space. America needed to get 'ahead' and Congress was willing to spend big to save face and regain the lead in the space race.
But like anything, keeping the PR momentum following the Apollo 11 mission, was difficult and the other moon landing missions attracted fewer viewers and front page headlines. Apollo missions 18-20 were even cancelled. NASA then focussed on the 'space' a lot closer to earth with a space station and the Shuttle program.
We all know the names of the Apollo 11 crew. But name the crew of Apollo 12. No? Either can I.
This week President Donald Trump greeted the surviving two astronauts from the Apollo 11 mission – Buzz Aldrin and Michael Collins – to the White House. Neil Armstrong died following heart surgery in 2012 but his relatives were invited.
The President asked Buzz Aldrin, the second human ever to walk on the moon, what he thought about the US' current ability to operate in space 50 years after the Apollo 11 mission, the ex-astronaut had a ready response.
"Actually, I've been a little disappointed over the last 10 or 15 years," Aldrin told Trump.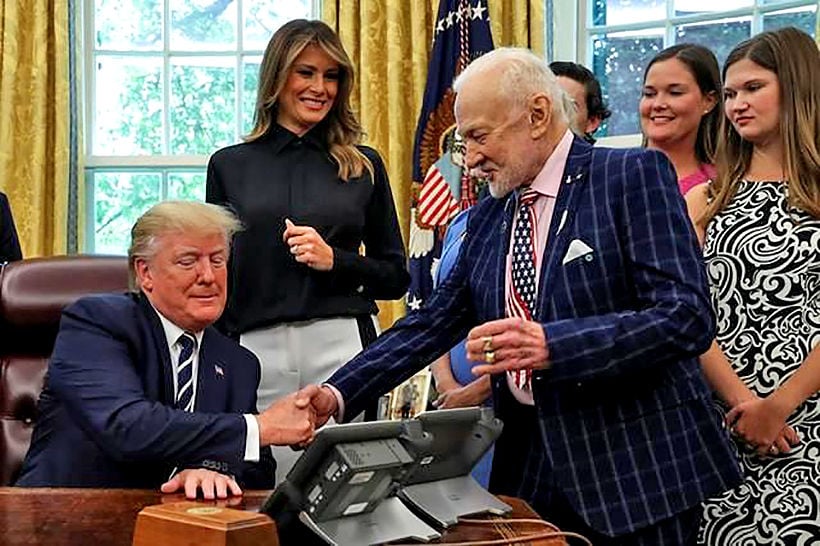 PHOTO: President Tump and 88 year old Apollo 11 astronaut Buzz Aldrin,the second man to walk on the moon – Reuters
NASA, more through budget cuts that intention, has been restricted in its ambitions since the Apollo missions. The American tax-payers have cut the paltry space-spend and inter-planetary missions have been by robot and unmanned space craft instead. We've actually reached out beyond our own solar system, had 900 kilogram 'rovers' traversing large areas of Mars, built an international space-station and built orbiting telescopes that have probed our known universe almost back to the Big Bang. So NASA's post-Apollo expertise certainly hasn't been wasted.
Now private funding is heralding a new era of commercial space flight with the promise of passenger flights and re-useable rockets. But the reality is that the enormous amounts of money needed to fund the 'big' projects, just like the moon landing 50 years ago, will still take chunks of national budgets, not private funds. Privateers would always need to prove a return-on-spend to their shareholders with low-risk, high yield projects. Manned spaceflight is extremely high risk with no promise on return at all.
But 'man' will next head to Mars and, sometime in the next decade, we may all gather around our smartphones or, alone with our VR goggles, to watch our race take the next small step into space.


Find more SE Asian News courtesy of The Thaiger.

Broke? Find employment in Southeast Asia with JobCute Thailand and SmartJob Indonesia. Rich? Invest in real estate across Asia with FazWaz Property Group or get out on a yacht anywhere with Boatcrowd. Even book medical procedures worldwide with MyMediTravel, all powered by DB Ventures.

Bangkok to Hong Kong the world's second most popular flight, what's the most popular?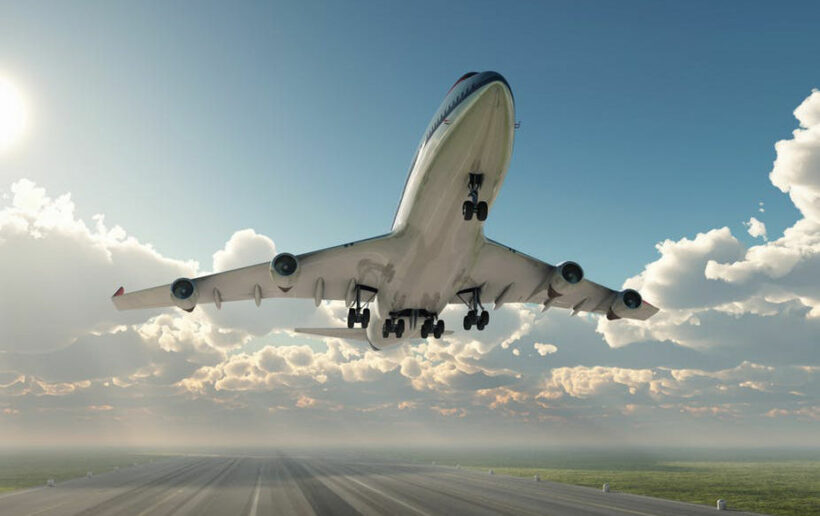 The world's top five flying routes are all in the Asia Pacific region, according to an International Air Transport Association (IATA) report. Aviation writers say the growth can be attributed to the addition of flights operated by low-cost carriers in the region.
Passenger traffic between Bangkok (Suvarnabhumi) and Hong Kong airport is Number Two on the list of the airports with the world's busiest air traffic. The trip between Hong Kong and Taipei Taoyuan, Taiwan, is the most popular route in the world carrying 5.4 million passengers per year.
Passenger traffic between Suvarnabhumi and Hong Kong reached 3.4 million in 2018, up 9% from 2017.
The report of IATA world airline traffic for 2018 also shows that airlines in the Asia Pacific carried the largest number of passengers in the world.
Global passenger traffic results for 2018 showed that demand rose by a healthy 6.5% compared to full-year 2017. Although this represented a slowdown compared to the 2017 annual growth of 8.0%, it was another year of above-trend growth. Full year 2018 capacity climbed 6.1%, and load factor edged up 0.3 percentage point to a record 81.9%, exceeding the previous high set in 2017.
"Airlines are connecting more people and places than ever before. The freedom to fly is more accessible than ever. And our world is a more prosperous place as a result," said Alexandre de Juniac, IATA director-general and CEO.
In terms of pure numbers of flights for 2018, here are the results. Eight out of ten of the routes are all in the Asia-Pacific.
Kuala Lumpur – Singapore: 30,187 flights
Hong Kong – Taipei: 28,447 flights
Jakarta – Singapore: 27,046 flights
Hong Kong – Shanghai: 20,678 flights
Jakarta – Kuala Lumpur: 19,741 flights
Seoul Incheon – Osaka: 19,711 flights
New York LaGuardia – Toronto: 17,038 flights
Hong Kong – Seoul Incheon: 15,770 flights
Bangkok – Singapore: 14,698 flights
Dubai – Kuwait: 14,581 flights
Bangkok – Hong Kong: 14,556 flights
Hong Kong – Beijing: 14,537 flights
New York JFK – London Heathrow: 14,195 flights
Tokyo Narita – Taipei: 13,902 flights
Dublin – London Heathrow: 13,855 flights
Osaka – Shanghai: 13,708 flights
Hong Kong – Singapore: 13,654 flights
Chicago O'Hare – Toronto: 13,503 flights
Seoul Incheon – Tokyo Narita: 13,517 flights
Osaka – Taipei: 13,325 flights
Which flight route makes the most money in the world?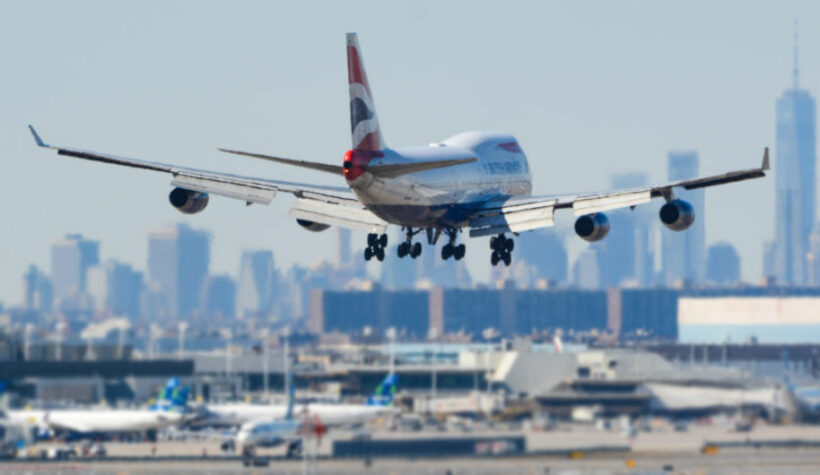 The world of aviation now has its first billion dollar route. That's a flight route that makes more money for an airline than any other. And for the first time that route has breached the one billion dollar ceiling – British Airways' service between London Heathrow and New York's JFK.
OAG has come up with a list of the routes and airlines that generate the highest revenue around the world.
The Heathrow to JFK route pockets British Airways more than $1.15 billion in the 12 months up to April 2019. With 600+ flights per month, that equates to an hourly revenue of $27,159, a 10% increase on last year's revenue. British Airways operates the venerable Boeing 747 and Boeing 777-200s on its Heathrow to JFK services.
So where is the second most profitable flight route in the world? QANTAS Airways' domestic service between the southern cities of Melbourne and Sydney generates more than $861 million a year for Australia's national airline.
Number 3 and 4 were also flights out of London's Heathrow – Emirates' service to Dubai and Singapore Airlines' route to Singapore Changi. The Heathrow flights to Doha with Qatar Airways was number 7 and Cathay Pacific's flights to Hong Kong were Number 8.
North American domestic routes also figured in the top 10. United Airlines' San Francisco to Newark route delivered annual revenue of $689 million dollars and Air Canada's Vancouver to Toronto route was Number 9 with annual revenue of $541 million dollars.
Highest-revenue flight routes: April 2018 – March 2019
1. British Airways: New York JFK – London Heathrow
(Total revenue: $1,159,126,794 / revenue per hour: $27,159)
2. Qantas Airways: Melbourne – Sydney
(Total revenue: $861,260,322 / revenue per hour: $23,773)
3. Emirates: London Heathrow – Dubai International
(Total revenue: $796,201,645 / revenue per hour: $24,926)
4. Singapore Airlines: London Heathrow – Singapore Changi
(Total revenue: $735,597,614 / revenue per hour: $18,771)
5. United Airlines: San Francisco International – Newark
(Total revenue: $689,371,368 / revenue per hour: $12,882)
6. American Airlines: Los Angeles LAX – New York JFK
(Total revenue: $661,739,788 / Revenue per hour: $13,099)
7. Qatar Airways: London Heathrow – Hamad International
(Total revenue: $639,122,609 / revenue per hour: $20,415)
8. Cathay Pacific Airways: Hong Kong International – London Heathrow
(Total revenue: $604,595,063 / revenue per hour: $13,887)
9. Singapore Airlines: Sydney – Singapore Changi
(Total revenue: $549,711,946 / revenue per hour: $20,821)
10. Air Canada: Vancouver YVR – Toronto Pearson International
(Total revenue: $541,122,509 / revenue per hour: $11,936)
SOURCE: CNN Travel
Asian stock markets follow Wall Street's lead downward this morning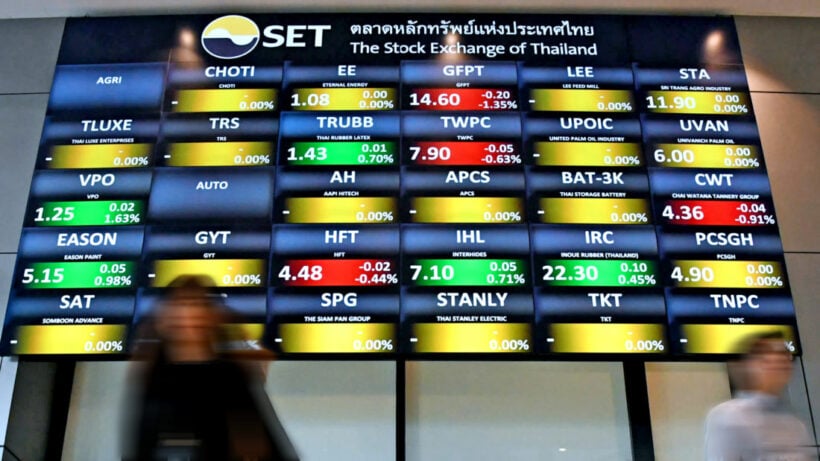 Asian stock markets have followed Wall Street's lead this morning falling sharply as investors made their concerns apparent about economic recessions in some of the larger economies. They also reacted to more threats of instability from the trade war between the US and China.
The Stock Exchange of Thailand (SET) Index dropped 1.6% during this morning's trading.
US markets led the march downward yesterday, with the Dow Jones closing just over 3% down with the Nasdaq and S&P 500 posting similar falls.
In other markets the Nikkei 225 dropped nearly 2%. In China, the Shenzhen Composite and Shanghai Composite dropped more than 1%, as did the Hang Seng shedding .5%. The reverse was the case in South Korea with the Kospi rising .5%. China's industrial output grew by only 4.8% year-on-year in July. This growth rate was the lowest in 17 years. (Many other nations would have been delighted to have had a 4.8% growth rate!)
Meanwhile, the German GDP shrank by 0.1% in Q2 2019, raising fears that Europe's largest economy is heading for recession. On Twitter, US President Donald Trump blamed the Federal Reserve, calling it "clueless" and noting he has repeatedly called for larger interest rate cuts.
Prominent economist and Noble prize laureate Paul Krugman downplayed threats of recession saying that "objectively, the economic problems are nowhere near as serious as 2008, or even 2001."
"But we're being led by the gang that couldn't think straight."
Krugman blamed Trump and his aides for poor economic policies and said that Fed is unlikely to come and rescue the markets, according to The Nation.