OBITUARY: Sean Connery, the original Bond and the sexiest man of the 20th century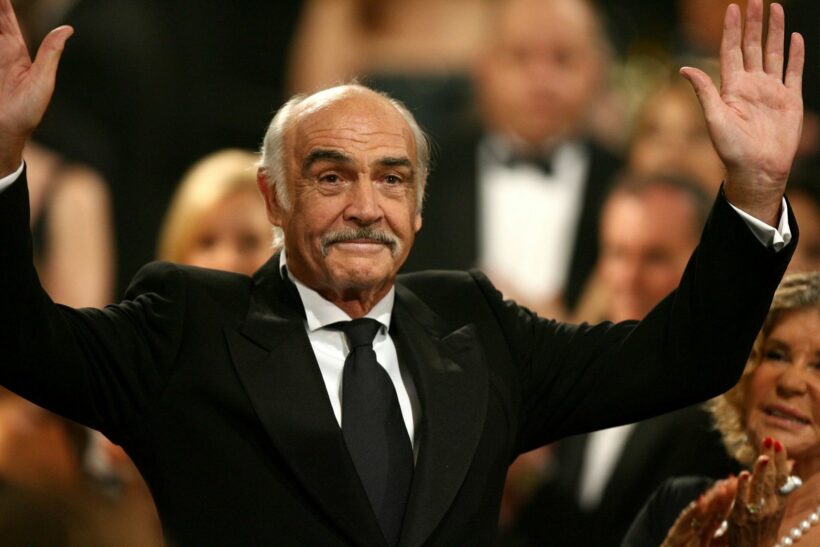 Sir Sean Connery has died aged 90. Jason Bond, his son, announced that he had died peacefully in his sleep after being "unwell for some time". His career spanned some 70 movies.
He was the first actor to have portrayed Ian Fleming's British spy character James Bond, playing the role 7 times from 1962 to 1983. He won an Academy Award for Best Supporting Actor for his role as Jimmy Malone in The Untouchables (1987), and extended his acting chops with his portrayal of Mark Rutland in Marnie (1964), Juan Sánchez Villa-Lobos Ramírez in Highlander (1986), Henry Jones (Indiana Jones' dad) in Indiana Jones and the Last Crusade (1989), Captain Marko Aleksandrovich Ramius in The Hunt for Red October (1990), and Allan Quatermain in The League of Extraordinary Gentlemen (2003). He also won 2 BAFTA Awards, 3 Golden Globes, and a Henrietta Award.
Jason Connery, also an actor, said his father died on Friday night while in the Bahamas with many of his family at his bedside.
"We are all working at understanding this huge event as it only happened so recently, even though my dad has been unwell for some time. A sad day for all who knew and loved my dad and a sad loss for all people around the world who enjoyed the wonderful gift he had as an actor."
Born Thomas Sean Connery in 1930, he grew up in Edinburgh leaving school at 14 to work as a milkman. In 1948, he joined the Royal Navy, but was later discharged on medical grounds. He began bodybuilding aged 18, and got work as a life model, among many jobs, and entered the Mr Universe contest in 1953, but didn't win. Whilst in London he auditioned for a stage version of 'South Pacific', ending up in the chorus.
He then appeared in multiple repertory theatre shows and eventually small TV roles. His first credited film role arrived in 1957, playing a hoodlum in the 1957 British thriller No Road Back, then Rod Serling's 'Requiem for a Heavyweight' that provided his breakthrough lead role, playing a boxer facing the end of his career in the ring. More films followed but it was his casting, at the age of 30, in the first film adapted from Ian Fleming's series of James Bond novels that cemented his screen status.
Dr No was a huge success, despite its low budget low. He then went on to appear in 4 more Bond films from 1963 and 1967 – 'From Russia With Love', 'Goldfinger', 'Thunderball' and 'You Only Live Twice'. His increasing disenchantment at being typecast as 007 saw him drop out of the next Bond film, 'On Her Majesty's Secret Service', played by Australian George Lazenby, but Connery was lured back for 'Diamonds Are Forever' in 1971 with a suitable fee for his trouble. Despite saying "never again", he eventually participated in 'Never Say Never Again', the "unofficial" Bond film released in 1983 that ended up in a long legal battle.
Even Roger Moore, Sean Connery's successor as James Bond, always said that Sean was the best Bond of all time.
He then went out of his way to work on movies that would take him out of the action her/spy genre and took the lead in John Boorman's bizarre sci-fi fantasy 'Zardoz', 'The Man Who Would Be King', played a middle-aged Robin Hood in 'Robin and Marian', and a monk in 'The Name of the Rose'.
He won his only Oscar in 1988 for the Irish beat cop in 'The Untouchables', he relished playing Indiana Jones's 'difficult dad' in 'Indiana Jones and the Last Crusade', and a renegade Russian submarine captain in 'The Hunt for Red October'. His final major role was in The League of Extraordinary Gentlemen, where he and the director had famous clashes. Connery then semi-retired from acting in 2003, but kept doing voice overs and work for supporters of Scottish independence.
Sir Sean was married twice. First to Australian-born actor Diane Cilento between 1962 and 1973, and then to the French-Moroccan Micheline Roquebrune in 1975. He is survived by Roquebrune and Jason, his son with his first wife.
And this in 1999…
"Sean Connery, who gave up his license to kill when he walked away from the James Bond movies, has a new title: "Sexiest Man of the Century″. The Scotsman was the No. 1 choice in a survey conducted by New Woman magazine and the Web site Women.com. Connery defeated Brad Pitt, Mel Gibson and Paul Newman.
Let's recall that first time we ever saw Connery playing the role that he's most famous for…
Keep in contact with The Thaiger by following our
Facebook page
.
Never miss out on future posts by
following The Thaiger
.


Find more SE Asian News courtesy of The Thaiger.

Broke? Find employment in Southeast Asia with JobCute Thailand. Rich? Invest in real estate across Asia with FazWaz Property Group. Even book medical procedures worldwide with MyMediTravel, all powered by DB Ventures.

United Kingdom approves new Covid-19 vaccine, first jabs start next week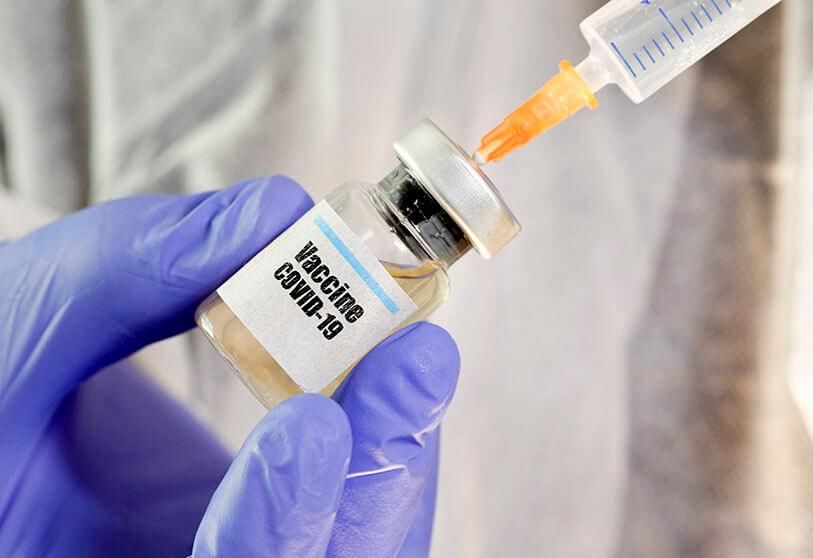 The United Kingdom approved the new Covid-19 vaccine by Pfizer-BioNTech for emergency use and will start injections next week. The UK became the first country in the world to license the Pfizer-BioNTech vaccine, which Pfizer says marks a historic moment in the fight against the coronavirus.
The UK purchased 40 million doses of the vaccine and 800,000 doses will be available next week, according to Health Secretary Matt Hancock. He says the most vulnerable people will get the first jabs. 50 hospitals are ready to receive the vaccine, he says.
"From early next week we will start the programme of vaccinating people against Covid-19 here in this country… It's very good news."
The new Covid-19 vaccine was authorised for emergency use by the private Medicines and Healthcare Products Regulatory Agency. Pfizer CEO Albert Bourla says the company applauds the agency for conducting a careful, yet timely, assessment of the vaccine.
"As we anticipate further authorizations and approvals, we are focused on moving with the same level of urgency to safely supply a high-quality vaccine around the world."
The vaccine has been shown to have a 95% efficacy in its final trials. A Department of Health and Social Care spokesperson says the approval of the vaccine follows months of rigorous clinical trials and experts have concluded that the vaccine meets strict safety, quality and effectiveness standards.
Catch up with the latest daily "Thailand News Today" here on The Thaiger.
Keep in contact with The Thaiger by following our
Facebook page
.
Never miss out on future posts by
following The Thaiger
.
Chinese probe collects rock samples from surface of the Moon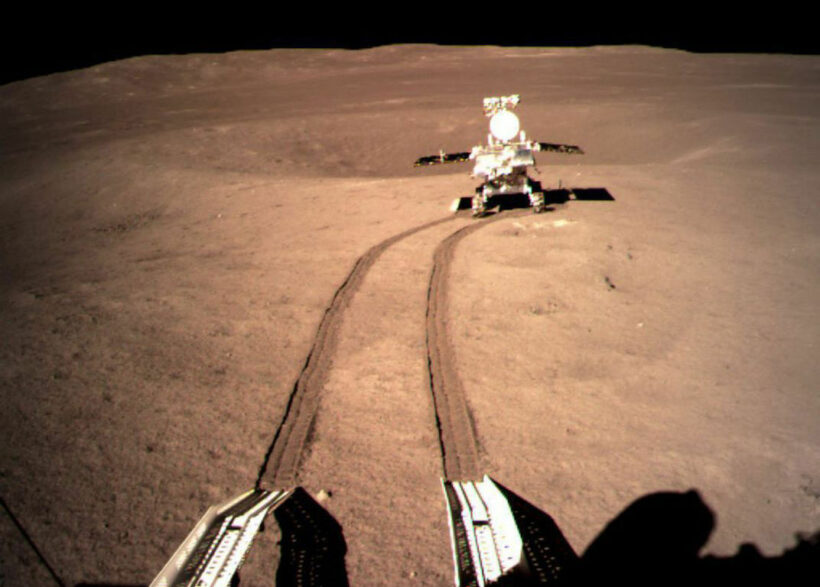 The Chinese, like the rest of us, are mostly prohibited from travelling at the moment, but it hasn't stopped them travelling to the Moon. A Chinese space probe has landed on the surface of the Moon to bring back the first lunar samples in nearly 5 decades. Since the US dropped its Apollo missions to the Moon in 1972, the Earth's only natural satellite has been a bit lonely.
The Chinese space program has poured billions into its space program, with hopes of having a crewed space station by 2022 and of eventually sending humans to the Moon to establish an ongoing lunar base. No Chinese have been participating in the International Space Station.
The Chang'e-5 spacecraft adds to a string of successes for Beijing's increasingly ambitious space program. Chang'e is the name for the mythical Chinese moon goddess. The probe touched down on the near side of the Moon yesterday. It will spend a total of 48 hours on the surface of the moon before re-uniting with it's mother-ship which will then bring the lunar probe back to Earth.
The unmanned Chang'e-5 probe will collect lunar rocks and soil to help scientists learn about the Moon's origins, formation and volcanic activity, the first such collections since the 1970s when an unmanned Russian lunar probe conducted a similar mission. The probe is the latest venture by a Chinese space program that sent its first astronaut into orbit in 2003, has a spacecraft en route to Mars and aims eventually to land a human on the moon.
If Chang'e-5 returns to Earth successfully, China will be only the third country to have retrieved samples from the Moon, following the United States and the Soviet Union in the 1960s and 1970s.
The probe was launched from China's southern tropical island of Hainan last week and entered lunar orbit aver the weekend after a 112 hour journey. The probe will collect 2 kilograms of material in a previously unexplored area known as "Ocean of Storms", a vast lava plain of grey rocks and dust.
The probe will collect samples from the surface and drill a 2 metre deep hole to gather soil and rock samples from beneath the lunar surface as well.
Thomas Zurbuchen, a NASA official from the mission directorate, says the mission was no easy task.
"When the samples collected on the Moon are returned to Earth, we hope everyone will benefit from being able to study this precious cargo that could advance the international science community. Congratulations to China on the successful landing of Chang'e 5."
The Chang'e 5 flight is China's third successful lunar landing. Its predecessor, Chang'e 4, was the first probe to land on the Moon's lesser-explored far side which is perpetually facing away from the Earth.
Keep in contact with The Thaiger by following our
Facebook page
.
Never miss out on future posts by
following The Thaiger
.
No evidence of voter fraud that would change election outcome – US Attorney General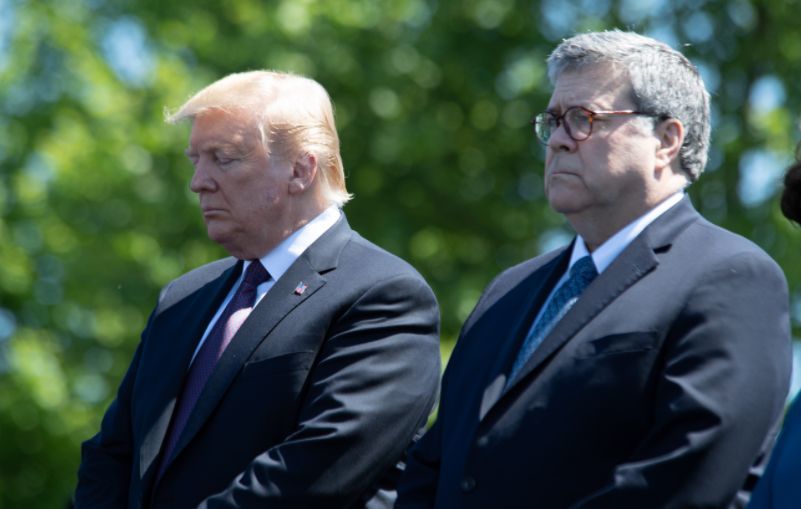 After repeated claims on voter fraud from United States President Donald Trump, and refusal to concede his loss to president-elect Joe Biden, the US Justice Department says they have found no evidence of widespread voter fraud "that would change the outcome of the 2020 presidential election", according to US Attorney General William Barr.
President Trump has repeatedly posted on Twitter with comments such as "fake election results", "impossible result" and "rigged election." His posts are often flagged on Twitter with a warning saying "This claim about election fraud is disputed", linking to a page with information from various news outlets.
US attorneys and FBI agents have been working to follow up on complaints and information on voter fraud, but nothing they uncovered impact the outcome of the election, Barr told the Associated Press.
"To date, we have not seen fraud on a scale that could have affected a different outcome on the election."
Before the election, Barr, who is considered to be one of Trump's most loyal allies, said mail-in votes could be vulnerable to fraud this year since many Americans would rather vote from home rather than going to the polls due to the coronavirus pandemic.
With some states flipping from red to blue once all the mail-in ballots were counted, the Trump campaign has been alleging a widespread conspiracy by Democrats to count illegal ballots and rig the election. The Trump campaign has been calling out problems with signatures, secrecy envelopes and postal marks. But local courts have repeatedly thrown out the lawsuits saying the claims have not been backed up with any evidence.
AG Barr says government agencies have also looked into claims that machines were programmed to skew election results and says that, so far, there is no evidence to back the claim.
In response to Barr's statements, Trump's attorneys Rudy Giuliani and Jenna Ellis wrote a statement saying the opinion doesn't seem to be backed by their investigation into the matters.
"With all due respect to the Attorney General, there hasn't been any semblance of a Department of Justice investigation … with the greatest respect to the Attorney General, his opinion appears to be without any knowledge or investigation of the substantial irregularities and evidence of systemic fraud."
SOURCE: Aljazeera
Catch up with the latest daily "Thailand News Today" here on The Thaiger.
Keep in contact with The Thaiger by following our
Facebook page
.
Never miss out on future posts by
following The Thaiger
.