Asia News Today | Japan to ease border controls & Fears of Cambodian surveillance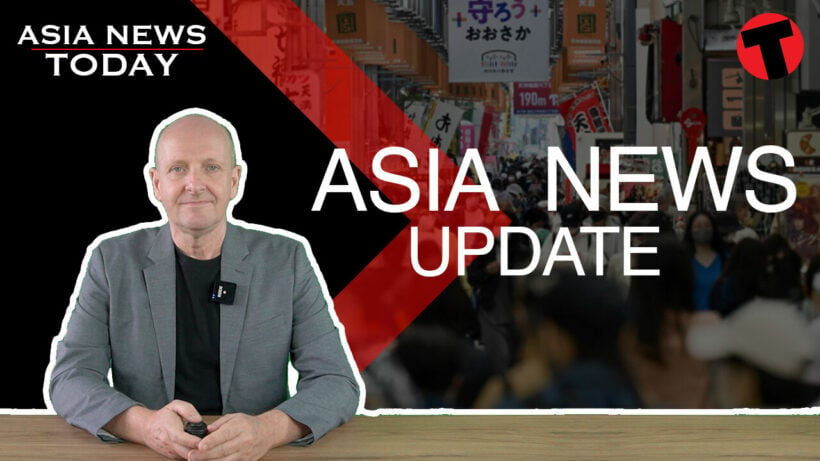 A new internet gateway in Cambodia, set to be launched today, is being delayed, apparently due to issues related to Covid 19 in the country. When enacted, all Internet traffic in Cambodia will be routed through the government-run National Internet Gateway, allowing authorities to monitor online activity, intercept and censor digital communications, and collect users' personal data. But the Telecommunications Ministry spokesman has given no new timeline for the China-style internet gateway. Critics say that when implemented, the gateway will undermine privacy and hamper the activities of human rights defenders as the Cambodian government faces international criticism over a crackdown that they claim is targeted at opposition political voices and parties. LICADHO, a Cambodian human rights organisation, says that the new law threatens to curtail free speech, access to information, and privacy rights in Cambodia, and gives the government unprecedented authority to monitor and control all Internet traffic in the country.
---
Whilst fighting with its own Omicron surge, Japan is still planning to ease its cap on the number of daily quota of passengers from overseas, from the current 3,500 to 5,000, as soon as next month. The Government are also considering scrapping the strict 7 day quarantine requirement upon arriva. Non-resident entrants will be required to present certificates showing a negative COVID-19 test result and a third vaccine dose before they'll be allowed back into Japan. With the government stepping up efforts against the spread of the Omicron strain, the border controls introduced last November bar entry by foreign nationals, with few exceptions. Prime Minister Fumio Kishida says the government is aware that there are "various requests" from business organisations and regional groups, and it is considering presenting a plan to ease the border restrictions "as soon as possible."
---
International calls are growing for Singapore to not go ahead with plans to execute two men convicted of drug trafficking offences. The families of Singaporean Roslan Bakar and Malaysian Pausi Jefridin were informed of plans for their execution today, last week. If the executions are carried out they will be the first in Singapore since November 2019. Amnesty International Singapore researcher is urging the city-state to impose a moratorium on executions.Amnesty noted that the global trend towards abolition continued and that neighboring Malaysia had imposed a moratorium since July 2018 as it considers alternatives to capital punishment. In Singapore, many locals and foreigners are sentenced to death for drug offences.
---
In the lead up to the presidential elections in the Philippines, presidential candidate Ferdinand Marcos Junior, son of the late Dictator Ferdinand Marcos, has addressed the hot regional issue of sovereignty in the South China Sea. He says he wants his country to have a military presence in the South China Sea, "not to fire upon" vessels… he says…. but to defend its waters in a long-running dispute with China.Marcos is currently leading in the local opinion polls ahead of the May 9 election and appears poised to complete a remarkable rebranding of the family name 36 years after Cory Aquino's "people power" uprising ended his father's 20 year rule.
---
Indonesia is hoping to act as peacemaker at this week's ASEAN retreat where they will propose the creation of an eminent persons group. Most ASEAN foreign ministers are convening in Cambodia's capital city Phnom Penh starting tomorrow, amid mounting pressure from the international community to deal with the Myanmar crisis.Indonesia's foreign minister says he wants to improve on the ASEAN bloc's ability to deal with "current challenges", amid international doubts over the Bloc's handling of the Myanmar coup fallout. ASEAN has been unable to broker any moves towards restoring peace in Myanmar where the coup leaders remain in control whilst rolling out show trials of former leader Aung Sun Su Kyi nd cracking down on dissent in the country.This week's retreat is Cambodia's first high-level meeting as this year's ASEAN chair, initially scheduled last month but postponed due to opposition over an invitation extended to Myanmar's military regime.
---
With the world tries to ponder the next move of Russian President Vladimir Putin and a potential invasion of Russia's smaller neighbours Ukraine, Asian political analysts are drawing attention to the simmering local version…. where China, in particular, is watching with interest given its own claims on Taiwan.China has boldly and repeatedly declared an intention to reunify with Taiwan, an island off the coast of China that is democratically self-governed but claimed by the People's Republic of China as part of its realm. Whilst no political analysts believe that any moves on Taiwan are imminent, they say both China and Taiwan will be monitoring developments in Ukraine closely.Ian Bremmer, president and founder of consultants… Eurasia Group, noted that China had been generally supportive of the Russian position on Ukraine in recent weeks but hadn't been "particularly active in taking a stand."
---
Speaking of Taiwan…. Taiwan is planning to relax its strict COVID-19 quarantine rules beginning in March, in order to reopen to the world and gradually resume normal life… this from the Government.Since the start of the pandemic, Taiwan has enforced a blanket two-week quarantine on everyone arriving in the island, even while other countries in Asia have implemented reopening strategies, including easing entry restrictions. So far Taiwan's policy has succeeded in keeping reported cases below 20,000. The government says it wants 50 percent of the nation's 23.5 million people to receive a booster dose of COVID-19 vaccine before easing entry requirements.
---
New Zealand, has now banned conversion practices, or attempts to 'cure' LGBT people, after all but eight of the country's conservative National party members voted in favour of the law.Conversion "therapies" , often practiced by religious groups, of trying to "cure" people of their sexual identity. The legislation, passed last night, makes it an offence to perform conversion practices on anyone aged under 18, or with impaired decision-making capacity. It also makes it an offence to perform conversion practices that cause "serious harm". Sentences for people still using these practices will include three to five years' imprisonment. The justice select committee received nearly 107,000 public submissions on the law – the highest number of public submissions received on a piece of legislation in New Zealand.The founder of the Conversion Therapy Action Group, Shaneel Lal, said…. "The ban on conversion therapy is a win for humanity, not just the queer community in New Zealand."New Zealand has the highest youth suicide rate in the 38 OECD member countries.
World News

Join the conversation and have your say on Thailand news published on The Thaiger.
Thaiger Talk is our new Thaiger Community where you can join the discussion on everything happening in Thailand right now.
Please note that articles are not posted to the forum instantly and can take up to 20 min before being visible. Click for more information and the Thaiger Talk Guidelines.