World
World News: Many dead as desert siege ends; Dreams back to earth; WADA gives UCI a bitter pill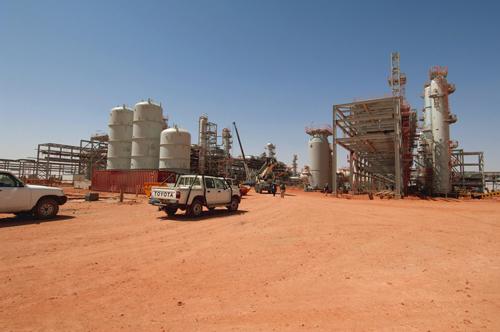 PHUKET MEDIA WATCH
– World news compiled by Gazette editors for Phuket's international community
Algeria ends desert siege, but dozens killed
Reuters / Phuket Gazette
PHUKET: Algerian forces stormed a desert gas complex to free hundreds of hostages but 30, including several Westerners, were killed in the assault along with at least 11 of their Islamist captors, an Algerian security source told Reuters.
Western leaders whose compatriots were being held did little to disguise their irritation at being kept in the dark by Algeria before the raid – and over its bloody outcome. French, British and Japanese staff were among the dead, the source said.
An Irish engineer who survived said he saw four jeeps full of hostages blown up by Algerian troops whose commanders said they moved in about 30 hours after the siege began because the gunmen had demanded to be allowed to take their captives abroad.
And while a crisis has ended that posed a serious dilemma for Paris and its allies as French troops attacked the hostage-takers' al Qaeda allies in neighbouring Mali, it left question marks over the ability of OPEC-member Algeria to protect vital energy resources and strained its relations with Western powers.
Two Japanese, two Britons and a French national were among at least seven foreigners killed, the source told Reuters. Eight dead hostages were Algerian. The nationalities of the rest, as well as of perhaps dozens more who escaped, were unclear. Some 600 local Algerian workers, less well guarded, survived.
Fourteen Japanese were among those still unaccounted for this morning, their Japanese employer said.
Americans, Norwegians, Romanians and an Austrian have also been mentioned by their governments as having been captured by the militants who called themselves the "Battalion of Blood" and had demanded France end its week-old offensive in Mali.
Underlining the view of African and Western leaders that they face a multinational Islamist insurgency across the Sahara – a conflict that prompted France to send hundreds of troops to Mali last week – the official source said only two of the 11 dead militants were Algerian, including the squad's leader.
The bodies of three Egyptians, two Tunisians, two Libyans, a Malian and a Frenchman were found, the security source said.
The group had claimed to have dozens of guerrillas on site and it was unclear whether any militants had managed to escape.
The overall commander, Algerian officials said, was Mokhtar Belmokhtar, a veteran of Afghanistan in the 1980s and Algeria's bloody civil war of the 1990s. He appears not to have been present and has now risen in stature among a host of Saharan Islamists, flush with arms and fighters from chaotic Libya, whom Western powers fear could spread violence far beyond the desert.
Boeing Dreamliners grounded worldwide on battery checks
Reuters / Phuket Gazette
PHUKET: Airlines scrambled yesterday to rearrange flights as regulators around the world joined the United States in grounding Boeing's 787 Dreamliner passenger jets while battery-related problems are investigated.
Poland's state-controlled LOT Airlines said it would seek compensation from Boeing for grounding its two planes. It expects delivery of three more Dreamliners by the end of March, but would only take them if the technical issues have been resolved, deputy chief Tomasz Balcerzak told a news conference.
The lightweight, mainly carbon-composite aircraft has been plagued by mishaps, raising concerns over its use of lithium-ion batteries. An All Nippon Airways Co Ltd domestic flight made an emergency landing on Wednesday after warning lights indicated a battery problem.
Boeing shares were up about 0.6 percent at $74.78 in afternoon New York Stock Exchange trading. For the first few weeks of the recent spate of incidents, the stock held up relatively well compared with the broader market, but has weakened recently as analysts grew wary of the costs Boeing might face.
"While it is entirely possible that the current battery issue is resolved in short order, it is also equally possible that the 787s current certification could be called into question," BB&T Capital Markets analyst Carter Leake wrote yesterday, cutting his rating on the stock to "underweight."
The U.S. Federal Aviation Administration (FAA) temporarily grounded Boeing's newest commercial airliner on Wednesday, saying carriers would have to demonstrate the batteries were safe before the planes could resume flying. It gave no details on when that might happen.
It is the first such action since the McDonnell Douglas DC-10 had its airworthiness certificate suspended following a deadly crash in Chicago in 1979, analysts said.
Boeing has sold about 850 of its new aircraft, with 50 delivered to date. Around half of those have been in operation in Japan, but airlines in India, South America, Poland, Qatar and Ethiopia, as well as United Airlines in the United States, are also flying the 787, which has a list price of $207 million.
By Boeing's accounting, the 787 program will not be considered profitable until the company has delivered 1,100 Dreamliners. As it stands, the plane accounts for a small portion of Boeing's revenue, given that it produces five of them a month versus 35 for the 737 model.
WADA slams UCI ahead of Armstrong interview
Reuters / Phuket Gazette
PHUKET: Doping and cycling officials were embroiled in a feud over who was to blame for widespread doping within the sport just hours Lance Armstrong breaks his silence over his alleged drug use in a television interview last night.
In a scathing attack, World Anti-Doping Agency (WADA) chief John Fahey blasted the International Cycling Union (UCI), calling the independent commission set up by the governing body to look into the use of performance-enhancing drugs in cycling a "useless exercise."
"It has again become apparent that rather than deal with the obvious problems that exist within the sport of cycling, the UCI once again would like to avoid its responsibilities and instead seek to blame WADA and others," Fahey said in a statement.
Armstrong, who is widely expected to come clean about his drug use in a two-part interview with Oprah Winfrey to be aired over Thursday and Friday, could also shed light on how he was able to escape detection from drug-testers while winning a record seven Tour de France titles.
The American cyclist was stripped of his victories last year after an investigation by the United States Anti-Doping Agency found him to be the ringleader of "the most sophisticated, professionalised and successful doping program that sport has ever seen."
In December, the UCI set up an independent commission to look into allegations and statements made in the USADA decision on Armstrong concerning the complicity of the UCI and its officials in doping and the manner in which cycling's governing body has conducted its anti-doping program.
WADA has refused to take part in the inquiry, saying the commission was doomed to failure in part because of its refusal to agree to some form of immunity for witnesses who come forward.
"There is no question that the system put into place by Armstrong and others was sophisticated, but the USADA decision raises many other questions that remain unanswered," said Fahey.
"For the UCI to say it knew
— Phuket Gazette Editors

Join the conversation and have your say on Thailand news published on The Thaiger.
Thaiger Talk is our new Thaiger Community where you can join the discussion on everything happening in Thailand right now.
Please note that articles are not posted to the forum instantly and can take up to 20 min before being visible. Click for more information and the Thaiger Talk Guidelines.