World News: Israeli-Hamas conflict risks spiralling into all-out war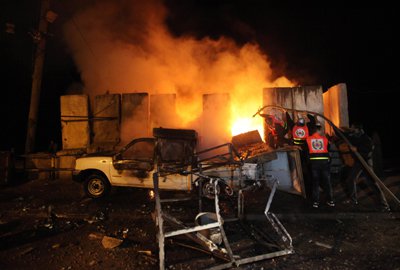 PHUKET MEDIA WATCH
– World news selected by Gazette editors for Phuket's international community
Egypt PM to visit Gaza in support of Hamas against Israel
Reuters / Phuket Gazette
PHUKET: Egypt's prime minister prepared to visit the Gaza Strip today in an unprecedented display of solidarity with Hamas militants embroiled in a new escalation of conflict with Israel that risks spiraling into all-out war.
Two rockets from Gaza crashed near Tel Aviv in the first such attack on Israel's commercial capital in 20 years. One fell into the Mediterranean Sea and the other in an uninhabited part of one of the Tel Aviv suburbs south of the city.
Two days of Israeli air strikes have killed 19 Palestinians, including seven militants and 12 civilians, among them six children and a pregnant woman. A Hamas rocket killed three Israelis in the town of Kiryat Malachi yesterday morning.
The latest upsurge in the long-running conflict came on Wednesday when Israel killed Hamas' military mastermind, Ahmed Al-Jaabari, in a precision air strike on his car. Israel then began shelling the coastal enclave from land, air and sea.
Israel says its offensive responded to increasing missile salvos from Gaza. Its bombing has not yet reached the saturation level seen before it last invaded Gaza in 2008, but Israeli officials have said a ground assault remains possible.
The Gaza conflagration has stoked the flames of a Middle East ablaze with two years of Arab popular revolution and a civil war in Syria that threatens to spread further afield.
Israeli warplanes bombed targets in and around Gaza City, rattling tall buildings. In a hint of escalation, the spokesman for Israel's military said it had received the green light to call in up to 30,000 reserve troops.
Egypt's new Islamist President, Mohamed Mursi, viewed by Hamas as a protector, led a chorus of denunciation of the Israeli strikes by allies of the Palestinians.
Mursi's prime minister, Hisham Kandil, is to visit Gaza today with other Egyptian officials in a show of support for the enclave, an Egyptian cabinet official said. Israel promised the delegation would come to no harm.
An Egyptian government source, speaking on condition of anonymity, said officials accompanying Kandil would explore the possibility of brokering a ceasefire.
Mursi faces domestic pressure to act tough. But Egypt gets $1.3 billion a year in U.S. military aid and looks to Washington for help with its ailing economy, constraining Mursi despite his need to show Egyptians that his policies differ from those of his U.S.-backed predecessor Hosni Mubarak.
Tel Aviv targeted
Air raid sirens sent residents running for shelter in Tel Aviv, a Mediterranean city that has not been hit by a rocket since the 1991 Gulf War, when it was targeted by Saddam Hussein's Iraq.
The Tel Aviv metropolitan area is home to more than 3 million people, more than 40 percent of Israel's population. "This escalation will exact a price that the other side will have to pay," Barak said in a television broadcast shortly after the strike.
But an Israeli cabinet statement on Wednesday spoke only of "improving" national security – acknowledgement that the Jewish state has no illusions about crushing the militants once and for all.
Speaking at the same time in Gaza, Hamas leader Ismail Haniyeh urged Egypt to do more to help the Palestinians.
"We call upon the brothers in Egypt to take the measures that will deter this enemy," the Hamas prime minister said.
The resurgent conflict will be the biggest test yet of Mursi's commitment to Egypt's 1979 peace treaty with Israel, which the West views as the bedrock of Middle East peace.
Cairo recalled its ambassador from Israel on Wednesday. Israel's ambassador left Cairo on what was called a routine home visit; Israel said its embassy would remain open.
The Muslim Brotherhood, which brought Mursi to power in an election after the downfall of Hosni Mubarak, has called for a "Day of Rage" in Arab capitals on Friday. The Brotherhood is seen as the spiritual mentor of Hamas.
The Israeli army said 300 targets were hit in Gaza, including more than 130 militant rocket launchers. It said more than 270 rockets had struck Israel since the start of the operation, with its Iron Dome interceptor system shooting down more than 130 rockets bound for residential areas.
Expecting days or more of fighting and almost inevitable civilian casualties, Israeli warplanes dropped leaflets in Gaza advising residents to stay away from Hamas and other militants.
Diplomatic efforts
United Nations diplomats said Secretary General Ban Ki-moon would head to Israel and Egypt next week to try to mediate a ceasefire, although they gave no further details.
The United States has asked countries that have contact with Hamas to urge the Islamist movement to stop its recent rocket attacks from Gaza, a White House adviser said.
"We've … urged those that have a degree of influence with Hamas, such as Turkey and Egypt and some of our European partners, to use that influence to urge Hamas to de-escalate," Ben Rhodes, deputy national security adviser, said in a conference call with reporters.
French President Francois Hollande began talks with Israeli Prime Minister Benjamin Netanyahu and other world leaders in an attempt to avert an escalation of violence in the Gaza Strip, Prime Minister Jean-Francois Ayrault said.
British Prime Minister David Cameron spoke to Netanyahu too, saying Hamas bore the principal responsibility for the crisis.
Israel's sworn enemy Iran, which supports and arms Hamas, condemned the Israeli offensive as "organized terrorism."
Lebanon's Iranian-backed Shi'ite Muslim militia Hezbollah, which has its own rockets aimed at the Jewish state, denounced strikes on Gaza as "criminal aggression," but held its fire.
The Organization of Islamic Cooperation condemned Israel's action.
— Phuket Gazette Editors


Find more SE Asian News courtesy of The Thaiger.

Broke? Find employment in Southeast Asia with JobCute Thailand and SmartJob Indonesia. Rich? Invest in real estate across Asia with FazWaz Property Group or get out on a yacht anywhere with Boatcrowd. Even book medical procedures worldwide with MyMediTravel, all powered by DB Ventures.
Boeing sued by more than 400 pilots in class action over 737 MAX 'cover-up'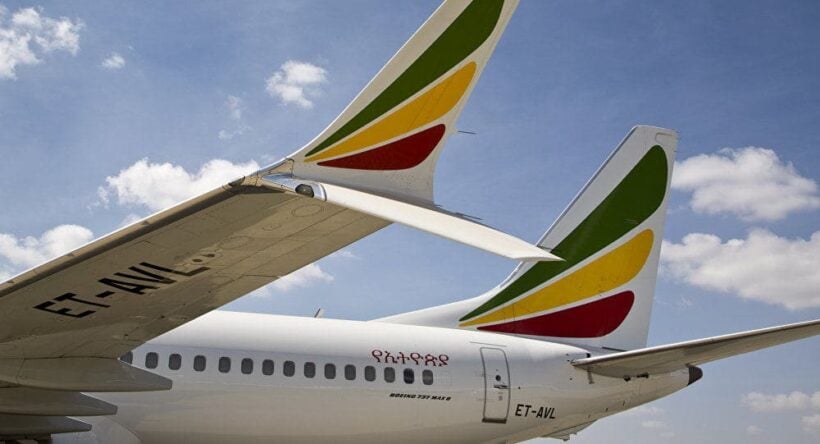 More than 400 pilots are involved in a class action against the US manufacturer of the 737 MAX seeking damages over what they allege was Boeing's "unprecedented cover-up" of the "known design flaws" of the latest incarnation of its top-selling jet.
• A plaintiff lodged claims against Boeing on behalf of hundreds of pilot peers alleging the company "knowingly" covered up the defective aspects of its 737 MAX jet. The claims focus on one piece of software pilots claim they weren't told about – the MCAS (Maneuvering Characteristics Augmentation System).
• This latest lawsuit filed against Boeing marks the first class action lodged by pilots qualified to fly the 737 MAX series. They allege that Boeing's decisions have caused them to suffer from monetary loss and mental distress since the plane's grounding.
• The originating plaintiff, known as Pilot X, who says he wants to remain anonymous for "fear of reprisal from Boeing , lodged the claim on Friday seeking damages for more than 400 colleagues who work for the same airline.
• The claim allege that Boeing "engaged in an unprecedented cover-up of "known design flaws" of the MAX, which "predictably resulted in the crashes" of two new 737 Max-model aircraft. A subsequent grounding of all MAX aircraft worldwide followed."
• Boeing's 737 MAX series, first mooted in 2011 and eventually launched in 2017, is the fourth generation of its 737 aircraft, a widely popular narrow-body jet manufactured since 1967 and becoming the world's biggest selling aeroplane .
• By March 2019, the global fleet was suspended following the second fatal crash involving a 737 MAX that killed 157 people in Ethiopia. This followed another crash of a Lion Air Boeing 737 Max 8 jet just after take-off in Jakarta in October 2018.
• The class action will be heard in a Chicago court, with a hearing date set for October 21, 2019.
Presently, the Boeing 737 MAX fleet remains grounded around the world as the company proceeds with a software update. The FAA has not committed to a timetable for the jet's return.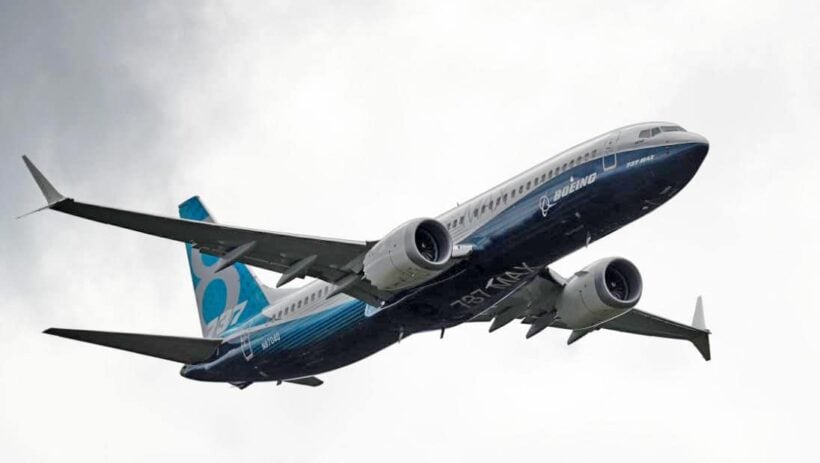 Top 10 things the internet has replaced, or destroyed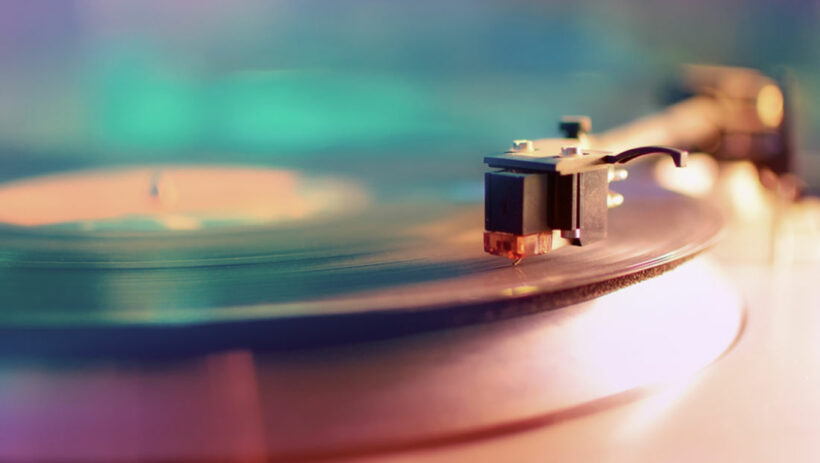 The internet continues to change everything, for better or for worse. Whilst it's creating entire new industries it's also putting a lot of people out of work and killing older business models. Add this to the rise and rise of smartphones as a source of just about everything, and you have a completely disruptive situation. The genie is out of the bottle and there's no turning back.
We can be nostalgic and try to assure ourselves that it 'was better in the old days' but, in most cases, the newer internet deliveries of old business models are much better, much more convenient and much cheaper, often free.
Warning: If you're under 30 you may need some explanation of some of these things.
Here are 10 industries that have been changed forever or completely killed off.
1) Telephones/Landlines
There was a time when we spoke on a plastic receiver, in a fixed location in our home. Or if you were really Gucci you might have had multiple phones scattered around the home (we won't get into those hand-sets next to the toilet in hotels).
You can't blame people for replacing their home phone with something that fits in their pockets and does the same thing, and so so much more.
Landlines used to be in 9 of every 10 homes. That situation is drastically changing as the cost, flexibility and quality of calls from a smartphone changes everything. Goodbye landlines, hello mobile phones/messaging/social media/chat lines.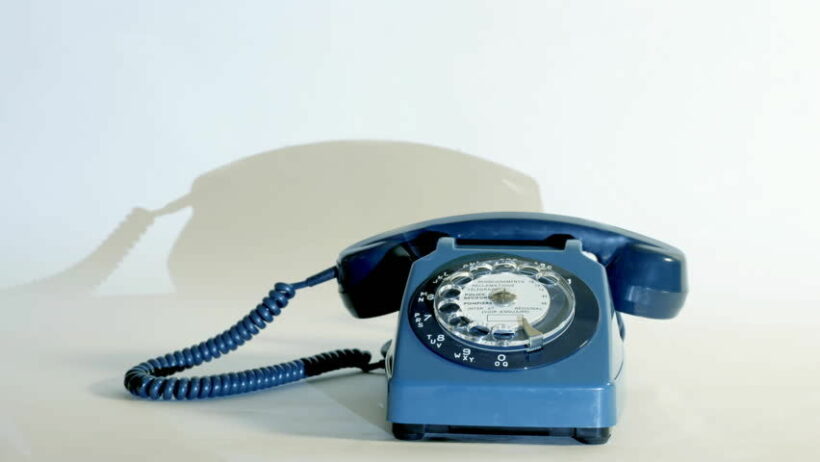 2) Print Journalism
Check out Newspaper Death Watch to check the daily list of banners that are either closing forever or trying to adapt to the online world. Print publishing, once part of the mainstream triumvirate of 'print, radio and TV' is now truly niche – expensive, irrelevant, late, labour-intensive and loaded up with 'advertorial' to try and pay the bills.
On the other hand, the internet is more accessible, easier to navigate, mostly free, caters to the reader rather than the advertiser, is almost instantaneous and timely.
So newspaper publishers just drag their old business model over to the web and 'job done', right? Not even close. Making money online is much more difficult and just replacing the printed ads with online banners doesn't work.
Most smaller newspapers-going-online fail whilst the built-from-the-ground-up online news and information providers have a much better chance of succeeding. There is a whole new breed of larger and smaller news organisations and aggregators that have much better circulation/reach/eyeballs than the old printed version. They also represent a much broader view of the world, mostly with opportunities to interact.
The good news is that the new 'news' business models have a LOT less impact on the environment and save millions of trees being pulled down.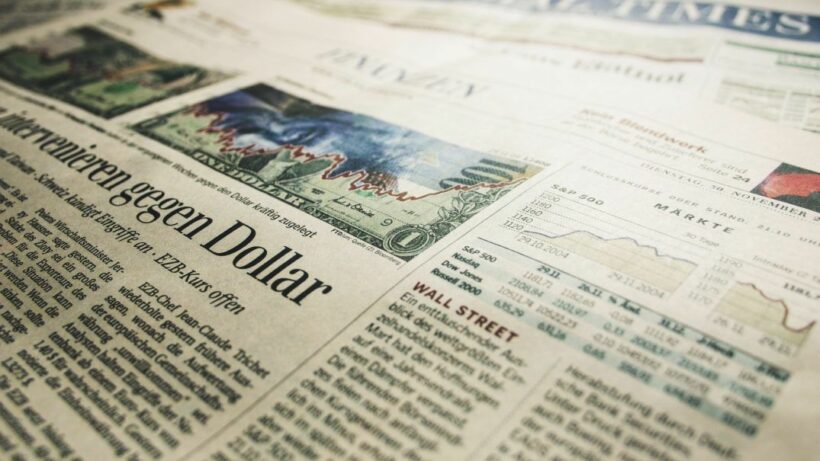 3) Cable Television
Netflix. One brand says it all and the hugely popular online streaming service, and others, is killing cable. Cable will still exist in some locations but has been superseded by a much more attractive and dynamic, and better quality, new range of online services. Hopefully it will slowly rid our landscape, particularly in Thailand, of the hideous black cabling that is part of the old 'cable' network.
The prices are lower, the quality is better, the range is greater. And you can watch things when you want to and pause to grab a snack.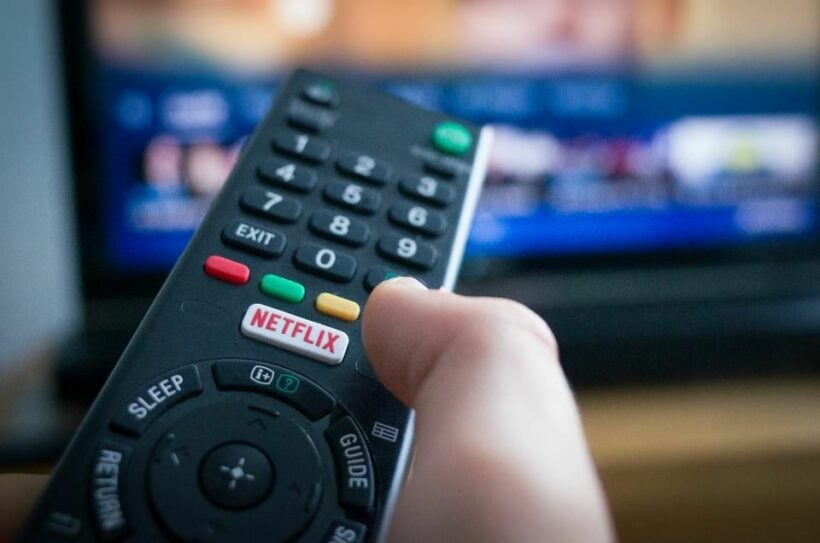 4) Music
Video killed the radio star. Well, not quite. But the internet has made even more profound changes to the music industry than just about anything else we can think of.
It's not the first time the music industry has had to cope with change. From cylindrical drums, to bakelite records (7″ and 12″), to CDs, mp3 files and now online streaming. Music sharing services initially disrupted (or panicked) the music industry and then iTunes and other paid services started building a new, sustainable business model.
One thing, sadly, remains the same – the artist is usually at the bottom of the food chain in and the final recipient of any residual profits. But iTunes, Pandora, Spotify, YouTube, torrents (illegal and legal) are where the music industry happens now. The quality is better, the supply almost endless, the delivery is instant.
Google, YouTube and iTunes are now the defacto 'record company' and are the source of a huge library of music of all styles, from the past and new. It probably also means that if you don't have a fabulous music video to go with your music you're unlikely to reach a profitable audience.
But, like every other industry that's been affected by the internet, creative and clever people have been able to reach out with the new tools and have, at least, the opportunity of reaching new audiences beyond borders.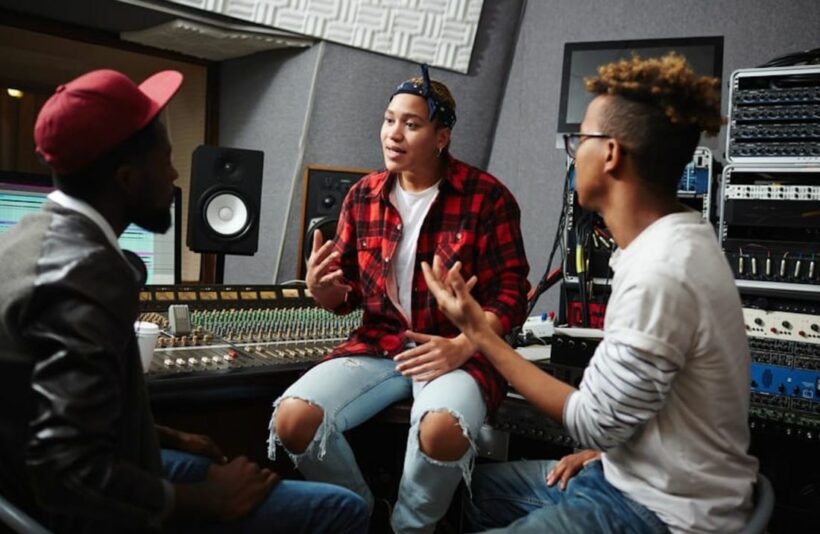 5) Porn
Old – Porn magazines.
New – Pornhub.com and a million other online services.
Enough said.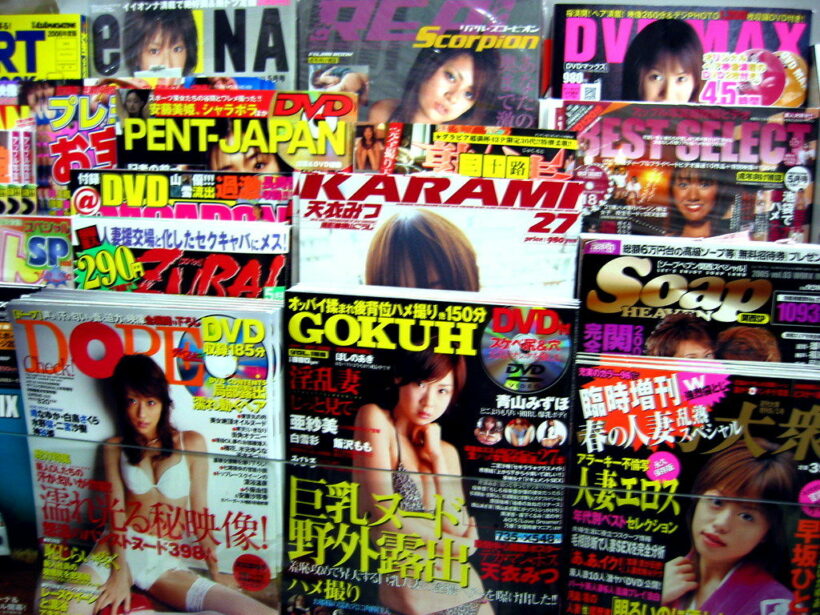 6) Travel Agents
We used to trot down to the local travel agent, flick through the glossy brochures and then 'consult' with our friendly, local travel agent before booking the flights and accommodation. All that 'booking' stuff was done by a pleasant travel agent.
Now our smartphones and laptops are our travel agent. Everything from info, reviews, booking platforms and reports on aircraft arrivals. EVERYTHING for your next holiday can be done with the internet.
In the US, as of 2013 there were only 13,000 travel agents remaining. That was down from the 34,000 peak in the mid-90s. That remaining 13,000 is expected to drop another 70% by next year. Travel agents have become a luxury rather than a necessity. Of course some people will still like to get all the 'details' sorted by someone else so some travel agents will exist in a niche market.
7) Encyclopedias
Mention "Encyclopedia" and most people under the age of 30 will have no idea what you're talking about. One of the early additions to the www was Wikipedia where you can find just about anything you want, almost instantly, without having to wade through 20 heavy hard-copy encyclopaedias that took up three bookshelves in the living room (if you were lucky enough to have a set).
The information is now free, increasingly accurate, regularly updated and resource-rich.
In 2012 Encyclopedia Britannica halted publishing after 244 years. Of course the set of encyclopaedias took up a lot of space and cost well over $1,000. Wikipedia is free. Or just ask Alexa or Siri.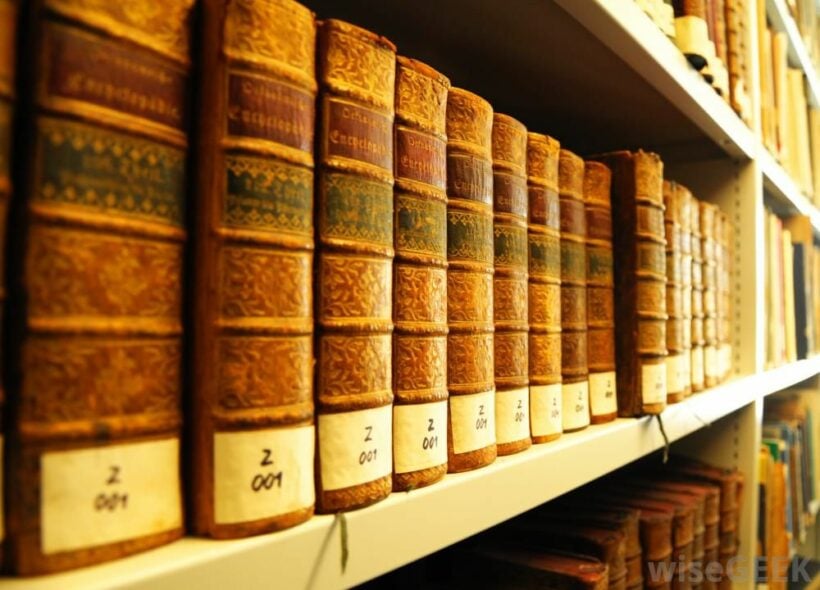 8) Maps
When was the last time you got out a printed map or street directory?
Google Maps, and a few other specialist mapping services, have dispensed with physical maps. You don't have to be a cartographer these days and the internet-based map services will usually tell you where to go, in a language and accent of your choice.
Apart from never being able to refold them back into their original shape, old printed maps probably caused as many accidents as destinations they helped people find.
And, whilst not perfect, at least the modern online map apps are constantly updated and can also tell us the traffic conditions along the route, suggest alternatives and tell us how long it will take to get there.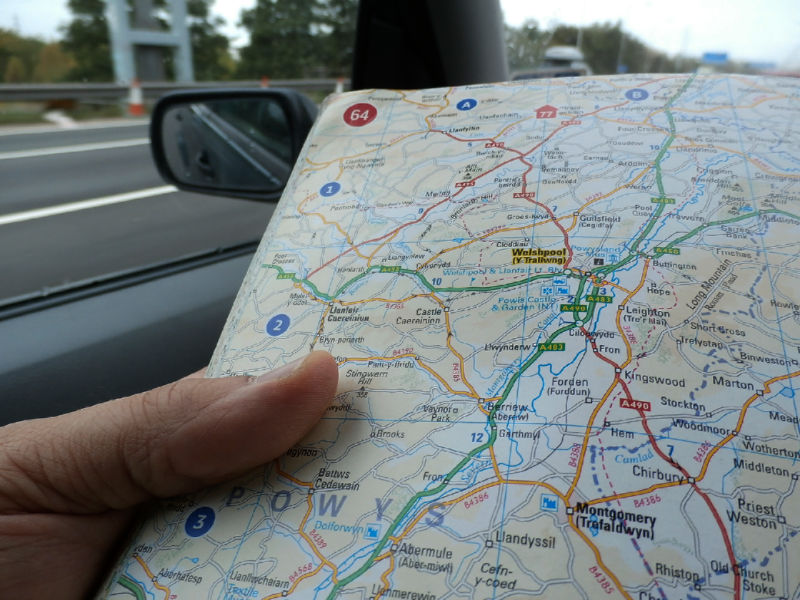 9) Book stores and newsagents
There are bookstores still around but they are usually a privately-run 'hobby' rather a serious business anymore. Kindle, iBooks, Nook, free online PDFs – these are newer, cheaper and more convenient medium replacing. Readers are now able to access books for less and take them wherever they go – books are heavy!
You can take 1000s of books with you on your next flight and sometimes the author or a famous voice will read the book to you. Want to read a new book? It downloads in seconds. But if fingering your way through a real book is still your thing there will be swap-shops and boutique book stores for years to come, probably with a coffeeshop and comfortable seating.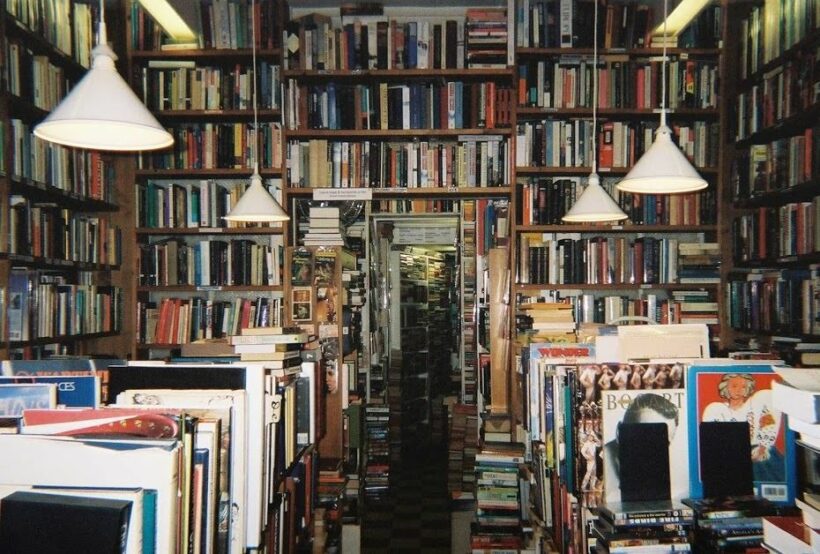 10) Video stores
Video what?
Blockbuster used to be one of those brands you associated with a Friday night, and probably a home-delivered pizza. You would spend hours walking along the racks, hoping to find something you hadn't seen, or that would tickle your fancy.
Built on the crappy VHS tape technology, the video store was the way an entire generation saw most movies. Then it was DVDs (and BlueRay), an advance, but was soon to get killed off by the internet.
Now you're not strolling past racks in a street store, you're scrolling through even more high-quality titles delivered directly to your TV, for a lot less money. And the pizza gets delivered to your home (from an app).
Streaming services like Netflix, Hulu, iTunes and YouTube have replaced the video store, for the better. The industry is slowing cracking down on the pirate 'sharing' services and making a sustainable business model.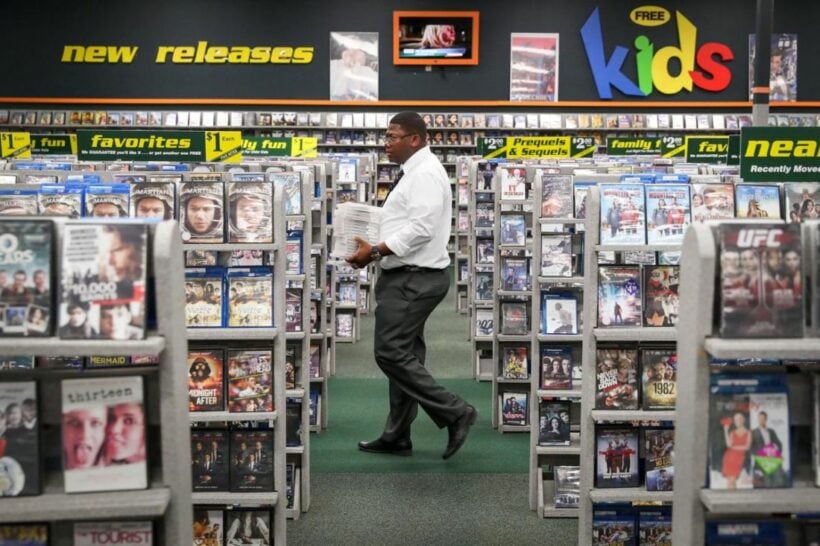 Thai Airways sneaks into Top Ten. Skytrax World's Best Airlines Awards 2019.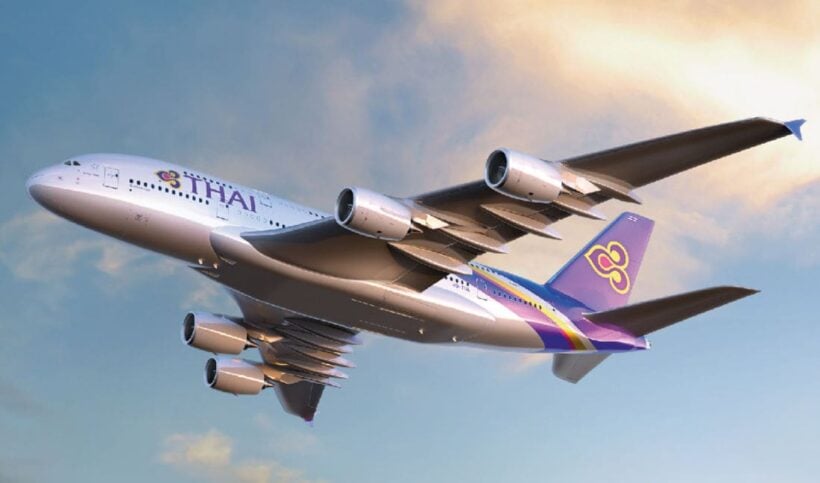 PHOTO: A Thai Airways Airbus A380
Qatar Airways is the world's best airline in the 2019 Skytrax World Airline Awards. Last year's winner Singapore Airlines, has been relegated to second place. Asian airlines have taken six of the top ten spots with Thai Airways, despite their local woes, just sneaking into the Top Ten.
The Skytrax awards are the most prestigious in the business, voted for by travellers.
Qatar Airways has also won the Skytrax top award in 2017, 2015, 2012 and 2011. Qatar Airways also won World's Best Business Class, World's Best Business Class Seat and Best Airline in the Middle East. Qantas Airways nabbed number 8 on the list, after failing to make the top 10 in 2019.
Singapore Airlines also won key awards including World's Best Cabin Crew, World's Best First Class, Best Airline in Asia and World's Best First Class Seat. AirAsia won World's Best Low-Cost Airline topping off a stellar win for Asian airlines this year. Lufthansa was the only European airline able to break the top 10. US airlines were conspicuously absent in the listings but United Airlines did World's Best Business Class Lounge.
British Airways, which failed to attract any awards in 2018, won Best Airline Staff in the UK and Most Improved Airline in Europe (that will make a wonderful headline in the British tabloids today).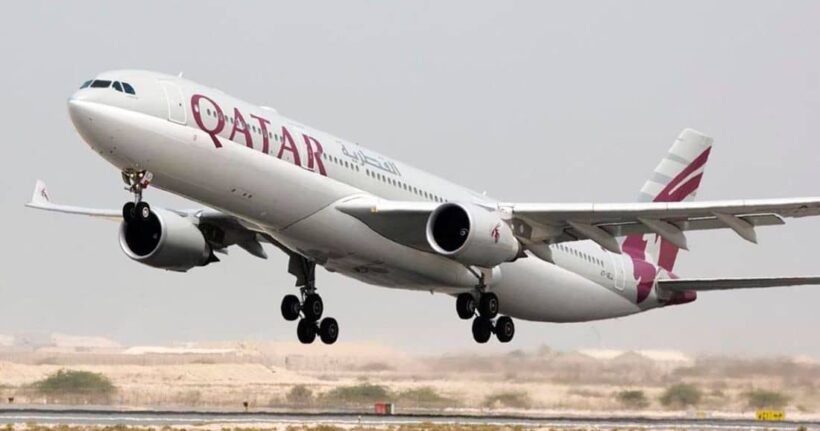 World's Best Airlines for 2019
1. Qatar Airways
2. Singapore Airlines
3. ANA All Nippon Airways
4. Cathay Pacific
5. Emirates
6. EVA Air
7. Hainan Airlines
8. Qantas Airways
9. Lufthansa
10. Thai Airways
Best Airlines by Global Region
Northern Europe – Finnair
Western Europe – Lufthansa
Eastern Europe – Aeroflot Russian Airlines
Africa – Ethiopian Airlines
Australia / Pacific – Qantas Airlines
Central Asia / India – Air Astana
China – Hainan Airlines
Central America / Caribbean – Copa Airlines
South America – LATAM
North America – Air Canada
Asia – Singapore Airlines
Middle East – Qatar Airways
Europe – Lufthansa
Best Low-Cost Airlines
Africa – Fastjet
Australia & Pacific – Jetstar Airways
Asia – AirAsia
Central Asia / India – IndiGo
China – West Air
South America – Sky Airline
Southwest Airlines – WestJet
Middle East – Flynas
Europe – EasyJet
Best Airline Catering
Economy – EVA Air
Premium Economy – Austrian Airlines
Business – ANA All Nippon Airways
First Class – Air France