World News: Formal warning to Tehran for attack on drone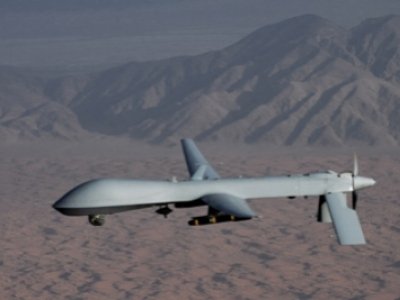 PHUKET MEDIA WATCH
– World news selected by Gazette editors for Phuket's international community
Iranian warplanes fired on U.S. drone over Gulf – Pentagon
Reuters / Phuket Gazette
PHUKET: Iranian warplanes fired at an unarmed U.S. drone in international airspace last week but did not hit the aircraft, the Pentagon said yesterday, disclosing details of an unprecedented incident that triggered a formal warning to Tehran through diplomatic channels.
The November 1 intercept was the first time Tehran had fired at an unmanned American aircraft, in a stark reminder of how tensions between the United States and Iran could escalate quickly into violence.
If Iran had hit the drone, as the Pentagon believes it was trying to do, it could have forced American retaliation – with the potential consequences that entails.
According to the timeline provided by the Pentagon, two Iranian SU-25 "Frogfoot" aircraft intercepted the American drone at about 4:50 a.m. EST (0850 GMT) as it conducted a routine, but classified, surveillance mission over Gulf waters about 16 nautical miles off the Iranian coast.
Pentagon spokesman George Little said the aircraft fired multiple rounds at the Predator drone and followed it for at least several miles as it moved farther away from Iranian airspace.
"We believe that they fired at least twice and made at least two passes," he said.
International airspace begins after 12 nautical miles and Little said the drone at no point entered Iranian airspace. Last year, a crashed CIA drone was recovered inside Iran.
Defense Secretary Leon Panetta was quickly notified of the incident, as were members of Congress and the White House, Little added. The United States also sent Iran a warning through diplomatic channels, saying it would defend its military assets and would keep sending aircraft on such surveillance operations.
"There is absolutely no precedence for this," Little said. "This is the first time that a (drone) has been fired upon to our knowledge by Iranian aircraft."
Many questions about the incident remain, including why Iranian warplanes could not manage – if they wanted – to shoot down an unarmed drone, which lacks advanced capabilities to outmaneuver them.
Asked whether the Iranian aircraft were simply firing warning shots, Little said: "Our working assumption is that they fired to take it down. You'll have to ask the Iranians why they engaged in this action."
There was no immediate comment by Iranian officials.
Sanctions tightened
President Barack Obama has resisted calls from inside the United States and Israel for military action against Iran, focusing instead on crushing rounds of sanctions, which were tightened again yesterday.
The United States imposed sanctions on Iran's communications minister and the Ministry of Culture and Islamic Guidance for jamming international satellite broadcasts to Iran and censoring and closing newspapers and detaining journalists.
The sanctions are part of broader efforts to isolate Tehran, which denies U.S. accusations that it seeks to develop nuclear weapons under the cover of its civilian atomic program.
In an effort to drive Iran to compromise, the United States and the European Union have gone for the jugular – Iran's oil exports – over the past year.
The United States and Israel, which regards a nuclear-armed Iran as a threat to its existence, have also hinted at the possibility of military strikes on Iran as a last resort.
Obama has said the United States will "do what we must" to prevent Iran from acquiring nuclear weapons and has repeatedly said that all options are on the table – code for the possibility of using force.
— Phuket Gazette Editors
Keep in contact with Thaiger by following our Facebook page.
Never miss out on future posts by following Thaiger.


Find more SE Asian News courtesy of Thaiger.

Broke? Find employment in Southeast Asia with JobCute Thailand. Rich? Invest in real estate across Asia with FazWaz Property Group. Even book medical procedures worldwide with MyMediTravel, all powered by DB Ventures.

Travelling from the UK? Here's some details on restrictions….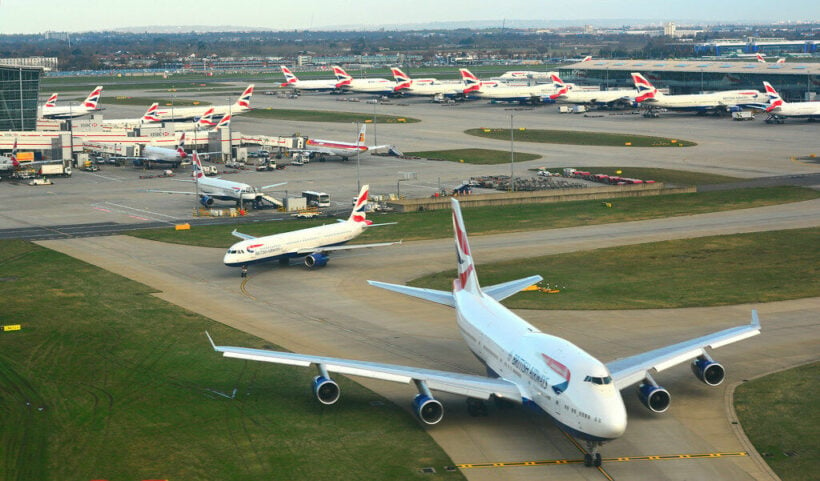 As the summer holiday is just around the corner, many in the UK are wondering if and how they will travel abroad during the Covid pandemic. Despite it being against the law to travel abroad for holiday and leisure in the UK, those who need to travel may want to know what requirements certain countries have in order to enter.
Australia, New Zealand, Thailand, and Indonesia, are some of the popular places that travellers need to visit, and here we have the latest updates on requirements from those nations.
Australia
After locking down borders early, Australia has spent most of last year living a more normal life than those in the UK have, seeing significantly fewer Covid infections and deaths. But part of why they have been more successful is due to the tough travel measures that are still in place. The country currently is closed to outsiders, except for Australian citizens, permanent residents, or those with an exemption.
If travellers do fall into those categories, they must undergo a 14 day mandatory quarantine on arrival at a designated facility, like a hotel. And, even if you are inside Australia wanting to depart, the strict guidelines apply to those leaving the country as well. Only those with an exemption are able to leave Australia and there has been no indication as to when the country will relax the rules for coming and going. Experts do say that the country may not return to pre-pandemic levels of free travelling until 2024.
New Zealand
New Zealand is another country that has succeeded in tackling the pandemic early on, as most residents are living quite normally. Again, the strict guidelines that were in place are still ongoing as the country is closed to almost all arrivals. Those who are allowed in, must present evidence of a negative Covid test within 72 hours of departing their country of residence.
But, good news is coming later this month as NZ will enter a travel bubble with Australia, allowing its people to travel between the 2 nations without needing to undergo a quarantine.
Thailand
Thailand was also considered to be succesful in combatting the Covid virus, until a 2nd and 3rd wave rocked the country, with experts saying it could be the worst yet to come. As the nation is planning to reopen fully in October, with an even earlier opening in July for its tourist-laden island of Phuket, arrivals still must undergo quarantines of up to 10 days. The quarantine time period depends on where you are entering in the country, as well as whether or not you have been fully inoculated against the Covid virus.
Other restrictions include where you are coming from prior to entering the country, as certain nations with Covid variants may still be required to undergo the full length of the original 14 day quarantine, or could be denied entry altogether.
Indonesia
Since the beginning of this year, all non-Indonesian travellers are currently banned from entering the country, with only a few exemptions in place. Any travellers allowed to enter must provide evidence of a negative Covid test and follow mandatory quarantine arrangements once landing.
The country is currently administering China's Sinovac vaccine, which has faced criticism over its low effectiveness rates. But, Indonesia has lost 75% of its tourism in 2020, a figure that its government is surely to tackle in the near future.
SOURCE: MyLondon.news
Keep in contact with Thaiger by following our Facebook page.
Never miss out on future posts by following Thaiger.
US pauses use of Johnson & Johnson vaccine after "rare and severe" blood clots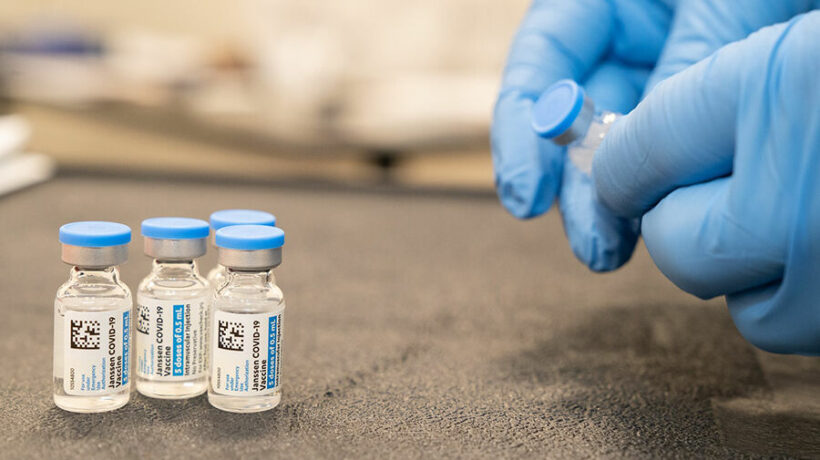 Health officials in the United States have decided to pause administration of the Johnson & Johnson Covid-19 vaccine while they investigate a number of cases of "rare and severe" blood clots. According to a CNN report, a 45 year old woman has died and another patient is in critical condition. In total, there were 6 blood clot incidents, out of more than 6.8 million vaccine doses administered. All of the cases involved female patients between the ages of 18 and 48, with symptoms developing between 6 to 13 days after inoculation.
Speaking to CNN, Dr Carlos del Rio from Emory University School of Medicine says that such side-effects are extremely rare, pointing out that they're more likely to be observed outside clinical trials, due to the larger number of people involved.
"It's a very rare event. You're talking about 1 per million, and when you give millions of doses of vaccines, you will see events like this that you couldn't see in the clinical trial just because you didn't have millions of people enrolled."
He adds that blood clotting may be occurring for the same reason seen with the AstraZeneca vaccine, given that both jabs are adenovirus vector vaccines. The other vaccines in use in the US – Pfizer and Moderna – are mRNA vaccines.
Peter Marks from the US Food and Drug Administration agrees that there appear to be similarities between the incidents of blood clots reported with both the Johnson & Johnson and AstraZeneca vaccines.
"The AstraZeneca is a chimpanzee adenoviral vector vaccine. The Janssen is a human adenoviral vector vaccine. We can't make some broad statement yet, but obviously they are from the same general class of viral vectors. We don't have a definitive cause, but the probable cause that we believe may be involved here – that we can speculate – is a similar mechanism that may be going on with the other adenoviral vector vaccine. That is that this is an immune response that occurs very, very rarely after some people receive the vaccine and that immune response leads to activation of the platelets and these extremely rare blood clots."
Janssen is the vaccine arm of Johnson & Johnson. Yesterday, the manufacturer issued a statement confirming a decision to delay the European rollout of its Covid-19 vaccine. The statement goes on to say that anyone who has already received the jab and experiences a severe headache, abdominal pain, leg pain or shortness of breath within 3 weeks of being inoculated should see a doctor. However, it adds that such side effects are extremely rare.
Last month, the Johnson & Johnson single-dose vaccine became the third jab to be approved for emergency use in Thailand.
SOURCE: CNN
Keep in contact with Thaiger by following our Facebook page.
Never miss out on future posts by following Thaiger.
WHO says pandemic reaching critical levels in South Asia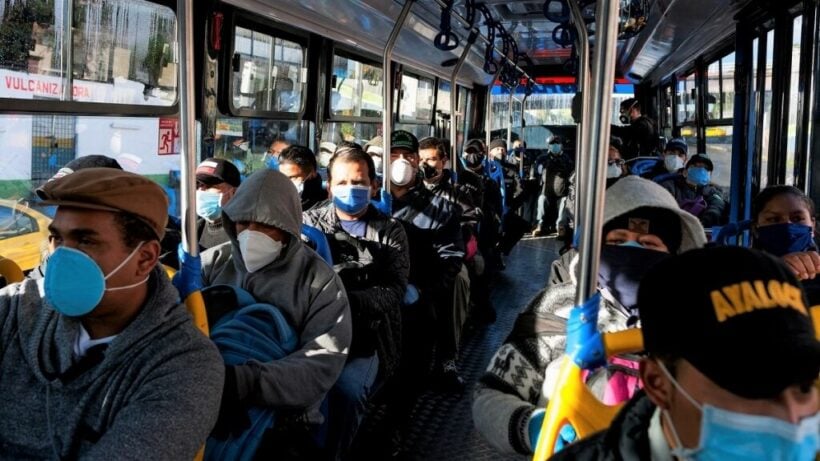 Despite vaccines being rolled out, the WHO is warning that the Covid-19 pandemic has reached a "critical level" in South Asia as infections keep rising. The virus has already taken 2.9 million lives, infecting 136 million worldwide and the WHO's technical lead on Covid-19, Maria Van Kerkhove, says the "trajectory of this pandemic is growing…exponentially."
"This is not the situation we want to be in 16 months into a pandemic when we have proven control measures. We are at a critical point of the pandemic right now."
The US is still the country with the most amount of infections, but India has recently taken the number 2 spot over Brazil, reporting 168,000 new cases in 1 day. India's total amount of infections is now at 13.5 million, edging Brazil's 13.48 million into the number 3 spot.
But a race among nations for Covid infections is not what the WHO – or anyone for that matter – is wanting. 28 year old Rohit, a waiter in Mumbai, seems to say that the race won't end if people continue to not listen to safety protocols.
"The solution is for everyone to stay home for two months and end this (pandemic) once and for all. But the public doesn't listen. Nobody follows the rules in the restaurant… If we tell customers to wear masks, they are rude and disrespectful to us."
Ignoring the social – distancing rules has experts up in arms as they warn that huge, mass gatherings are what we all thought they were: a super spreader event for Covid-19.
But the Indian government appears desperate to avoid a repeat of last year's nationwide March shutdown which saw some of the world's toughest measures causing misery all around. Thus, the balance between managing a country's overall health and financial situation is a tedious one.
Bangladesh has chosen health, for now, as it is shuttering both international and domestic airports from tomorrow. Its population of 160 million people, will be sealed off from the rest of the world.
And, in Thailand, a 3rd wave has hit, making plans for a full reopening by October, seem to be in vain. Social distancing and mass gatherings are, again, to blame, as entertainment venues sparked the recent spread. As normally tourism-heavy destinations, like the Andaman island of Phuket, are rapidly inoculating its residents to prepare for a July reopening, the new wave has dampened hopes of reviving the economy.
For now, the efforts to contain the Covid pandemic have been futile worldwide, but history has a habit of repeating itself, especially when safety protocols fall on deaf ears.
SOURCE: Thai PBS World
Keep in contact with Thaiger by following our Facebook page.
Never miss out on future posts by following Thaiger.