World News: CIA deny calls for help rejected during Benghazi attacks
PHUKET MEDIA WATCH
– World news compiled by Gazette editors for Phuket's international community
CIA officials in Libya made key decisions during Benghazi attacks
Reuters
PHUKET: CIA officials on the ground in Libya dispatched security forces to the U.S. diplomatic mission in Benghazi within 25 minutes and made other key decisions about how to respond to the waves of attacks on U.S. installations on September 11, a senior American intelligence official said yesterday.
Officials in Washington monitored events through message traffic and a hovering U.S. military drone but did not interfere with or reject requests for help from officials in the line of fire, the official said.
The information emerged as officials made available a timeline chronicling the U.S. response to the Benghazi attacks in which Christopher Stevens, the U.S. ambassador to Libya, and three other American officials died. The material appears to refute claims by critics that officials in Washington delayed sending help to the besieged personnel.
The handling of the attack by the Obama administration and CIA has come under sharp criticism by supporters of Republican challenger Mitt Romney during the campaign ahead of the presidential election on November 6.
The senior intelligence official said that CIA officers in Benghazi, "responded to the situation on the night of 11 and 12 September as quickly and as effectively as possible.
"The security officers in particular were genuine heroes. They quickly tried to rally additional local support and heavier weapons, and when that could not be accomplished within minutes, they still moved in and put their own lives on the line to save their comrades," the official said.
"At every level in the chain of command, from the senior officers in Libya to the most senior officials in Washington, everyone was fully engaged in trying to provide whatever help they could," the official said.
"There was no second-guessing those decisions being made on the ground, by people at every U.S. organization that could play a role in assisting those in danger. There were no orders to anybody to stand down in providing support," the official added.
Intelligence and other administration officials expressed particular dismay about a report on Fox News last week that alleged that armed CIA operatives near the U.S. compound in Benghazi were repeatedly told to "stand down" after asking for permission to assist on the night of September 11 and were also refused military backup by the CIA chain of command.
Following the initial broadcast of the Fox News report, Jennifer Youngblood, a CIA spokeswoman, denied that CIA had ever turned down requests for help from U.S. personnel in Benghazi.
"No one at any level in the CIA told anybody not to help those in need; claims to the contrary are simply inaccurate," Youngblood said.
According to the timeline, around 9:40pm Benghazi time, officials at the CIA's relatively fortified and well-defended base in Benghazi got a call from State Department officials at the U.S. diplomatic mission about a mile away that the less-fortified public mission complex had come under attack from a group of militants, the intelligence official said.
Other official sources said that the initial wave of attacks on the diplomatic mission involved setting fires using diesel fuel. The dense smoke created by the fuel both made it hard for people at the compound to breathe and to organize a response to the attack.
About 25 minutes after the initial report came into the CIA base, a team of about six agency security officers left their base for the public diplomatic mission compound.
Over the succeeding 25 minutes, the CIA team approached the compound, and tried, apparently unsuccessfully, to get local Libyan allies to bring them a supply of heavier weapons, and eventually moved into the burning diplomatic compound, the intelligence official said.
At around 11:10pm, a Defense Department drone, which had been on an unrelated mission some distance away, arrived in Benghazi to help officials on the ground gather information. By 11:30, U.S. personnel who had been working or staying at the mission had been rounded up except for Ambassador Stevens, who was missing, the intelligence official said.
When they tried to drive out of the diplomatic compound to return to the CIA base, however, the convoy carrying U.S. evacuees came under fire.
Once they got back to the CIA base, that installation itself came under fire from what the intelligence official described as small arms and rocket-propelled grenades. These patchy attacks went on for roughly 90 minutes, the intelligence official said.
Around the same time, a CIA security team based in Tripoli, which included two U.S. military officers, landed at Benghazi airport. Upon its arrival, however, the team spent some time trying both to arrange local transport and to locate the missing Ambassador Stevens.
After some time trying to solve these problems, the security team that had flown in from Tripoli eventually arranged for an armed local escort and extra transportation, but decided not to go the hospital where they believed Stevens had been taken. In part this was because they had reason to believe Stevens was likely dead, and because security at the hospital was believed, at best, to be "uncertain," the intelligence official said.
Not long before dawn, the reinforcements from Tripoli managed to take themselves and a convoy of vehicles to the CIA base to prepare for an anticipated evacuation.
However, just after they arrived at the CIA base, the official said, a new round of attacks on that facility was launched, this time with mortars. Although the mortar attacks lasted only 11 minutes, two U.S. security officers were killed by a direct hit from one of the shells, the intelligence official said.
Finally, a bit less than an hour later, a heavily armed Libyan military unit arrived at the CIA base to help evacuate the compound of U.S. personnel to the Benghazi airport, the official added.
Over the next few hours, roughly 30 Americans, as well as the bodies of Stevens and the other three Americans killed during the attacks, were loaded on planes and flown out of the city, several U.S. officials said.
— Phuket Gazette Editors
📱 Download our app on Android or iOS for instant updates on your mobile
📧 Subscribe to our daily email newsletter
👍 Like/Follow us on Facebook
🔔 Subscribe to or Join our YouTube channel for daily video updates


Find more SE Asian News courtesy of Thaiger.

Broke? Find employment in Southeast Asia with JobCute Thailand. Rich? Invest in real estate across Asia with FazWaz Property Group. Even book medical procedures worldwide with MyMediTravel, all powered by DB Ventures.

Covid-19 vaccine CEOs say 3rd dose may be needed along with annual jabs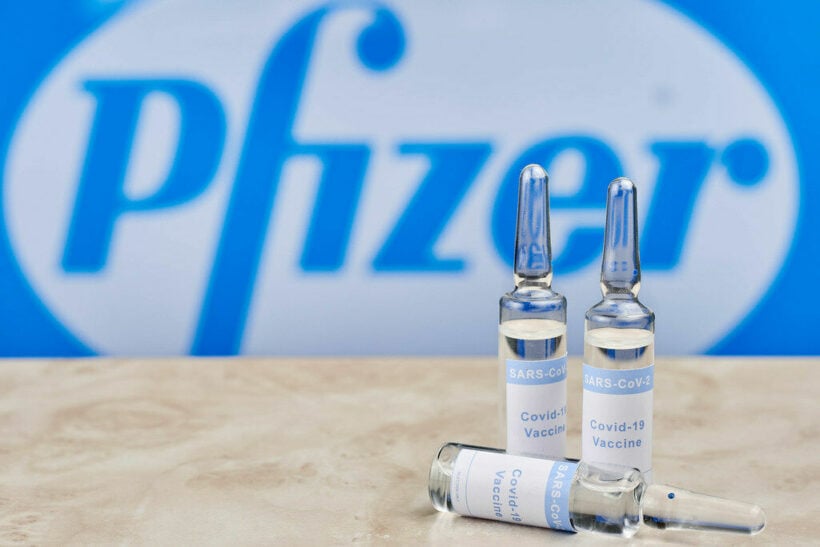 The CEO for the Pfizer Covid-19 vaccines says it is likely that people will need a 3rd dose of the vaccine and to receive it annually. Albert Bourla, told CNBC, that the booster, or 3rd dose, will be needed less than a year after being fully vaccinated.
"A likely scenario is that there will be likely a need for a 3rd dose, somewhere between 6 and 12 months and then from there, there will be an annual revaccination, but all of that needs to be confirmed. And again, the variants will play a key role. It is extremely important to suppress the pool of people that can be susceptible to the virus."
Bourla's comment echoes that of Johnson & Johnson's CEO when he stated in February, that people may need to get vaccinated against Covid-19 annually, just like seasonal flu shots. Both statements reflect the fact that since the vaccine is new, and testing periods are shorter than most vaccines in the past, researchers are still unclear about how long the vaccine will protect against the virus.
Pfizer says that its Covid-19 vaccine was more than 91% effective at protecting against the coronavirus and more than 95% effective against severe diseases up to 6 months after the 2nd dose. Moderna's vaccine, which uses technology similar to Pfizer's, was also shown to be highly effective at 6 months.
Just yesterday, the Biden administration's Covid response chief science officer, David Kessler, noted that new Covid variants could "challenge" the effectiveness of the shots.
"We don't know everything at this moment. We are studying the durability of the antibody response. It seems strong but there is some waning of that and no doubt the variants challenge … they make these vaccines work harder. So I think for planning purposes, planning purposes only, I think we should expect that we may have to boost."
Late last month, the National Institute of Health started testing a new Covid vaccine from Moderna in addition to the one it already has, designed to protect against a problematic variant first found in South Africa. The variant is similar to that of the UK one that has recently made landfall in Thailand.
Recent findings, by The Lancet, however, have stated that the UK variant, known as B117, has a higher reproductive rate than other strains, and it's more transmissible. However, it refuted earlier reports that the strain is more severe. Meanwhile, Thailand's health minister is confirming his commitment to making AstraZeneca the nation's chosen vaccine.
SOURCE: CNBC
📱 Download our app on Android or iOS for instant updates on your mobile
📧 Subscribe to our daily email newsletter
👍 Like/Follow us on Facebook
🔔 Subscribe to or Join our YouTube channel for daily video updates
China grows 18.3%, the only major economy to grow in 2020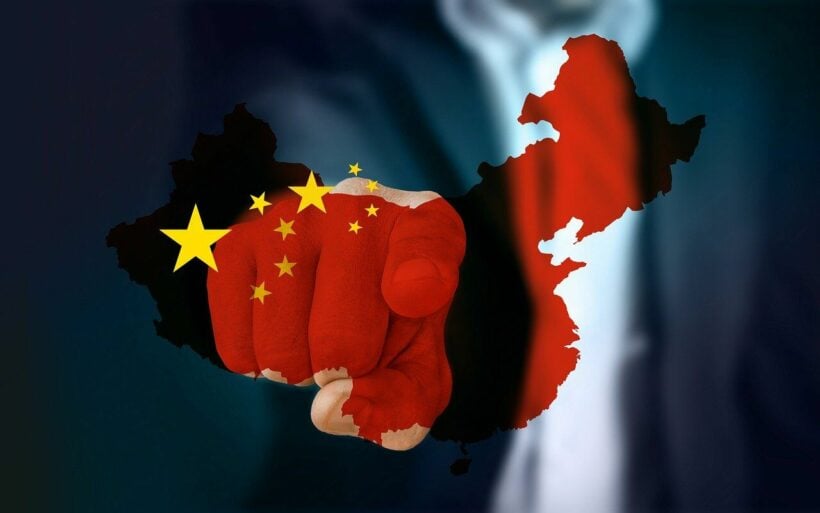 China's economy set a record for growth in Q1, 2021, marking an 18.3% jump in year-on-year figures, the biggest quarterly growth in almost 30 years. China only started publishing growth statistics in 1992, and this drastic increase is the fastest growth recorded since then.
The figures, however impressive, are mainly due to what is called a "low base effect" where the change from a low starting point translates into big percentage statistics. Because of the devastating economic effects of the Covid-19 pandemic, the Q1 2020 figures were dismal, allowing the big gain over the last year.
Quarter to quarter, the last 3 months saw only a 0.6% growth, but in the last quarter of 2020 China recorded an economic boom of 6.5% according to the Chinese government. Still, the figures are admirable, as China was the only major economy in the world to achieve growth in 2020. Most of the planet struggled to contain global Covid-19 outbreaks, crippling economies across the globe. But China, now the second-largest economy in the world, managed a 2.3% overall expansion. Even Chinese officials called the impressive statistics "better than we had expected."
China has been growing in terms of imports and exports as well, with exports expanding nearly 31% and imports up 38% by price over last years.
SOURCE: CNN
📱 Download our app on Android or iOS for instant updates on your mobile
📧 Subscribe to our daily email newsletter
👍 Like/Follow us on Facebook
🔔 Subscribe to or Join our YouTube channel for daily video updates
Denmark becomes first country in Europe to ditch AstraZeneca vaccine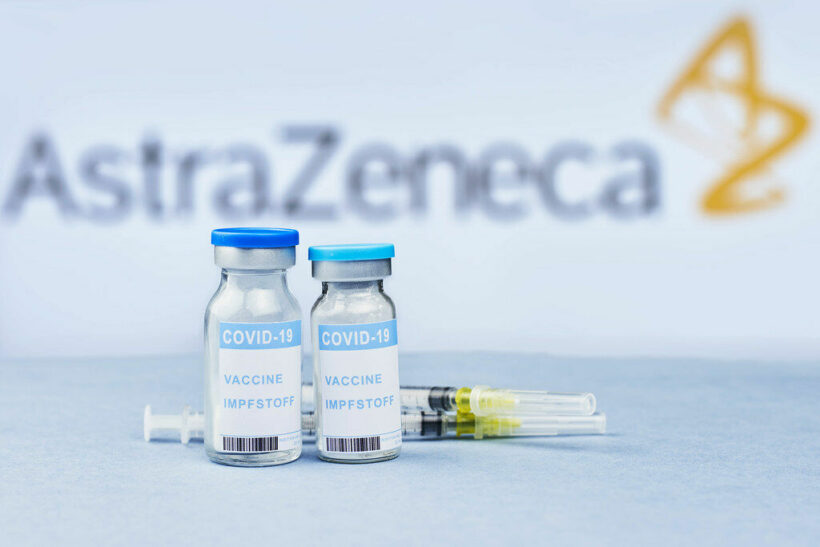 Denmark has announced that it is abandoning the AstraZeneca vaccine, the first European country to do so, amid concerns about very rare but serious blood clots. The rollout of the vaccine has run into problems in several countries, with its use either temporarily suspended or restricted to older age groups.
When concerns first arose over the vaccine's rare side-effects, Denmark was the first country in Europe to suspend its use. In Thailand, use of the vaccine was suspended last month, before officials judged it safe to proceed, with Health Minister Anutin Charnvirakul going on to confirm it would become the Kingdom's primary Covid-19 vaccine.
Both the European drugs regulator and the World Health Organisation are standing by the jab, saying the benefits outweigh the risks. However, health officials in Denmark have now decided to ditch it for good.
"Denmark's vaccination campaign will go ahead without the AstraZeneca vaccine."
Denmark has reported 2 cases of thrombosis (blood clotting) linked to administration of the AstraZeneca vaccine, one of which proved fatal. The blood clot incidents arose after 140,000 people had received the jab. The Bangkok Post reports that 8% of Denmark's 5.8 million inhabitants have been fully vaccinated and 17% have received their first dose.
The country plans to continue its rollout using the Modern and Pfizer-BioNTech vaccines. Officials say they are confident that the availability of other jabs, coupled with the fact that Covid-19 is relatively under control in Denmark, means the country's mass inoculation can continue without issue.
Meanwhile, AstraZeneca has released a statement acknowledging the decision taken by Danish health authorities.
"We recognise and respect the decision taken by the Danish Health Authority. Implementation and rollout of the vaccine programme is a matter for each country to decide, based on local conditions. We will continue to collaborate with the regulators and local authorities to provide all available data to inform their decisions."
SOURCE: Euro News | Bangkok Post
📱 Download our app on Android or iOS for instant updates on your mobile
📧 Subscribe to our daily email newsletter
👍 Like/Follow us on Facebook
🔔 Subscribe to or Join our YouTube channel for daily video updates