Women in Myanmar conflict zones face rape, lack healthcare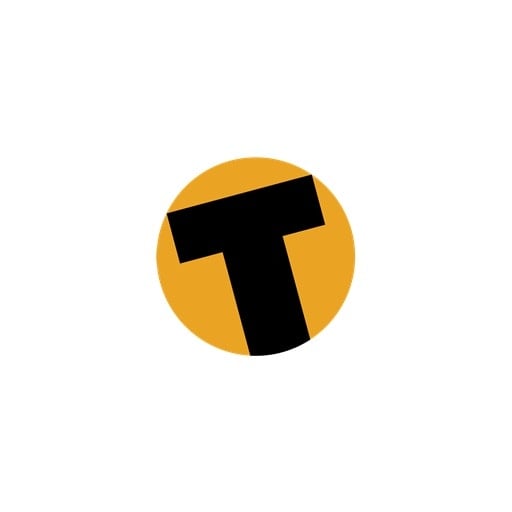 PHUKET MEDIA WATCH
– World news selected by Gazette editors for Phuket's international community
Women in Myanmar conflict zones face rape, lack healthcare
Phuket Gazette / Reuters


PHUKET: Women and girls uprooted by fighting in Myanmar risk sexual violence and lack access to reproductive healthcare, said the UN Population Fund, which is launching a health project for women and girls in conflict-hit areas.
Communal violence in Rakhine state in the west and fighting between government troops and ethnic rebels in Kachin and Shan states in the north have caused massive displacement in Myanmar, where as many as 645,000 people are displaced, the highest number in Southeast Asia.
"While on the run or while living in shelters, (women) often lack access to basic sexual and reproductive health support," the UNFPA said in a statement. "Without assistance by midwives or provision of contraceptives, women and girls are at increased risk of unsafe sex, unwanted pregnancy and unsafe delivery."
The UNFPA's US$11.8 million, three-year programme will provide healthcare for expectant and new mothers and emergency care for women who have suffered violence, such as post-rape treatment and counselling, in Rakhine, Kachin and northern Shan states.
In Rakhine, ethnic Rohingya Muslims face persecution and live in apartheid-like conditions, confined to camps and townships with restrictions on movement and deprivation of food and medical care.
"Imagine women there who want to deliver a baby, and they don't have means of transport, or they do not have proper documents to move within their areas: These are factors that contribute to maternal death," said Stenly Sajow, humanitarian affairs specialist for UNFPA.
"They do not go to school, they are illiterate, they have their own language, and unfortunately there is very little information available to make them understand the importance of health, especially during pregnancy," he said from Yangon.
The health programme, supported by Finland and Sweden, will set up mobile clinics, equip health facilities to perform safe deliveries and give clean delivery kits to women in their last trimester of pregnancy.
"One item (in the kit) is a sterile blade that will be used to cut the umbilical cord. In most of the places, they use bamboo or whatever will cut," Mr Sajow said.
Myanmar's maternal mortality rate is 200 per 100,000 live births, compared to the Southeast Asia average of 140, and only four in Finland and Sweden, UNFPA said in a statement, adding that higher rates have been documented in conflict areas.
— Phuket Gazette Editors
Keep in contact with The Thaiger by following our
Facebook page
.
Never miss out on future posts by
following The Thaiger
.


Find more SE Asian News courtesy of The Thaiger.

Broke? Find employment in Southeast Asia with JobCute Thailand. Rich? Invest in real estate across Asia with FazWaz Property Group. Even book medical procedures worldwide with MyMediTravel, all powered by DB Ventures.

Chinese probe heads back to Earth after spending 2 days on the Moon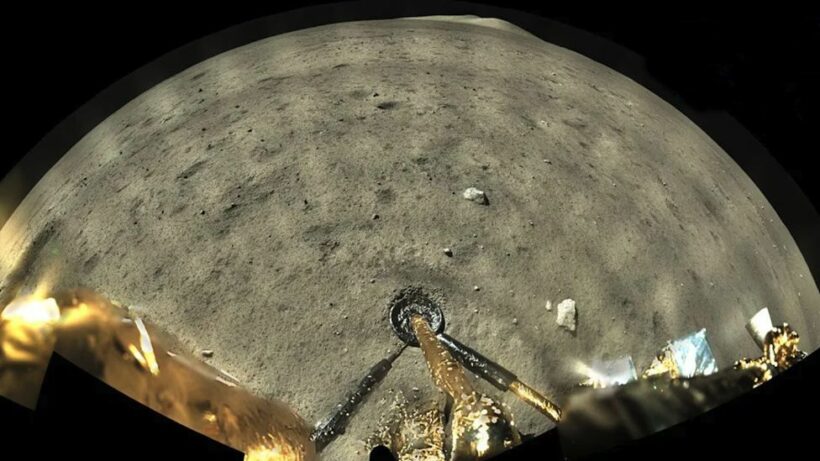 A Chinese space probe, Chang'e 5, is now on its way back to earth after having flown to the Moon, landed, explored, collected soil samples and taken off again. It will bring the first lunar rock and soil samples back to Earth in over 4 decades. The probe is bringing a payload of some 2 kilograms of rocks back for testing and investigation.
The landing hardware included a powered descent system, which is now remaining on the Moon's surface after last night's blast off.
The Chang'e-5 Chinese developed and built probe, named after the mythical Chinese moon goddess, look off from the Moon at 11.10pm Beijing time last night. Everything was described as 'routine' by the mission control staff following the probe's 2 days motoring around the lunar surface and collecting samples.
The probe was launched from China's Hainan island, south of Hong Kong in the South China Sea. It will land in northern China's Inner Mongolia region after its journey back to earth and the perils of an earth atmosphere re-entry. The arrival back at earth is at least a week away.
Scientists hope the samples will help unravel more about the moon's origins and volcanic activity on its surface. The Chinese have poured billions of Yuan into its military-run space program. The program's stated ambitions is to have a crewed space station by 2022, and eventually sending humans to the moon and establishing the first colony.
China is only the third country to have retrieved samples from the moon, following the US and the Soviet Union in the 1960s and early 70s. The last time a mission headed to the Moon was the Soviet Union's Luna 24 unmanned mission in 1976.
The spacecraft was due to collect 2kg (4.5lbs) of material in a previously unexplored area known as Oceanus Procellarum (Ocean of Storms), a vast lava plain, according to the science journal Nature.
Beijing is looking to finally catch up with the US and Russia after years of belatedly matching their space milestones.
Another Chinese lunar rover landed on the far side of the moon in January 2019 in a first that boosted Beijing's aspirations to become a space superpower. The mission of Chang'e 5 was on the side of the Moon that always faces the earth.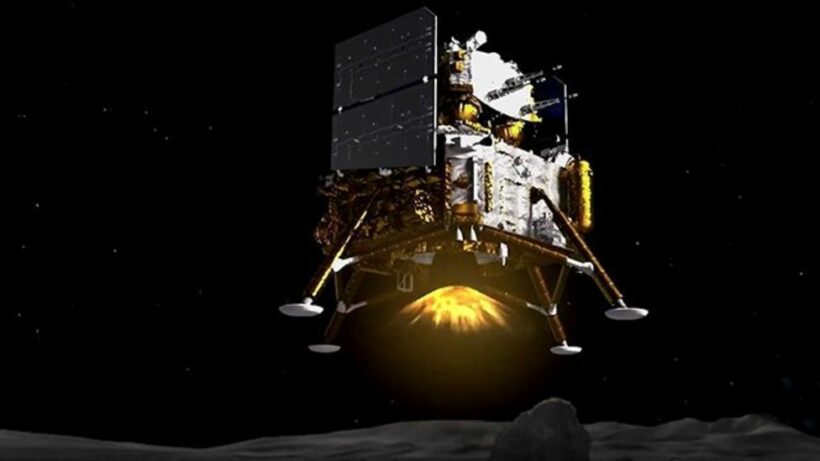 Keep in contact with The Thaiger by following our
Facebook page
.
Never miss out on future posts by
following The Thaiger
.
100,000 people now hospitalised in the US as daily deaths from Covid-19 surpass 3,000 on Wednesday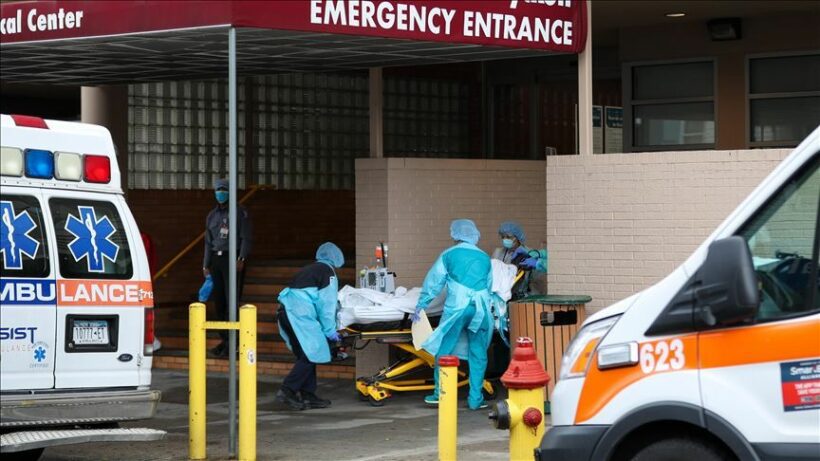 The US's single-day toll for Covid-19 deaths passed 3,000 people for the first time on Wednesday. Yesterday the US recorded its 14 millionth coronavirus case, with the local pandemic currently racing out of control. Wednesday's death toll of 3,157 people came as hospitalisations surpassed 100,000 for the first time.
The US has recored 1 million additional cases of Covid-19 in less than one week. Many hospitals are now being forced to suspend elective surgeries and other routine operations. Many states are also setting up temporary field hospitals and stretching medical staff hours to cope with the current surge in new cases. In both the number of deaths and new Covid cases, the trend is rising worryingly fast, surprising health officials as they battle to find ways of mitigating the virus in the current political climate.
The director of the Centres for Disease Control and Prevention, Dr. Robert Redfield, predicts that the US could reach 450,000 deaths by February, exceeding some earlier models for the progression of the virus in the US. Unlike parts of Asia, the US has largely shunned the mandatory wearing of face masks with much of the day to day life ignoring even the basics of social distancing and other hygiene measures to mitigate the spread of the coronavirus.
"The reality is, December and January and February are going to be rough times, and I actually believe they're going to be the most difficult time in the public health history of our nation, largely because of the stress it's going to put on our public health system."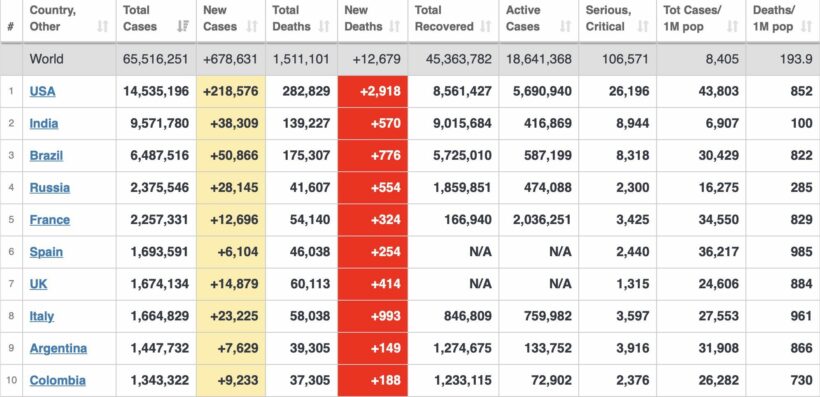 GRAPHS: Today's Covid-19 statistics – Worldometers.info/coronavirus
President-elect Joe Biden announced yesterday that he will ask Americans to commit to 100 days of wearing masks as one of his first acts as president. The move marks a quantum shift from incumbent President Donald Trump, whose personal skepticism of mask-wearing has contributed to political polarisation of the health issue.
Showing their support for firm action to mitigate the spread of the virus in the US, former US presidents Barack Obama, George W. Bush and Bill Clinton have all announced they will take the Covid-19 vaccine to prove that the treatment is safe and effective. They said they may even film themselves getting injected to show US citizens that they consider the vaccine safe and an important step to preventing a further public health catastrophe.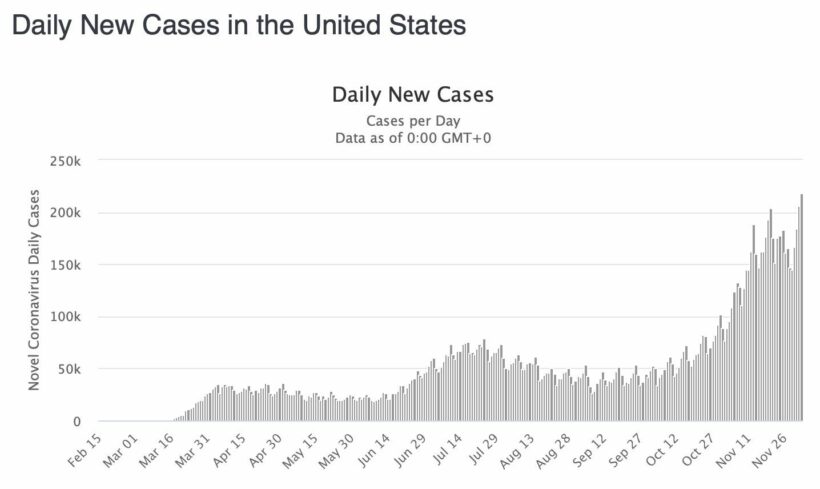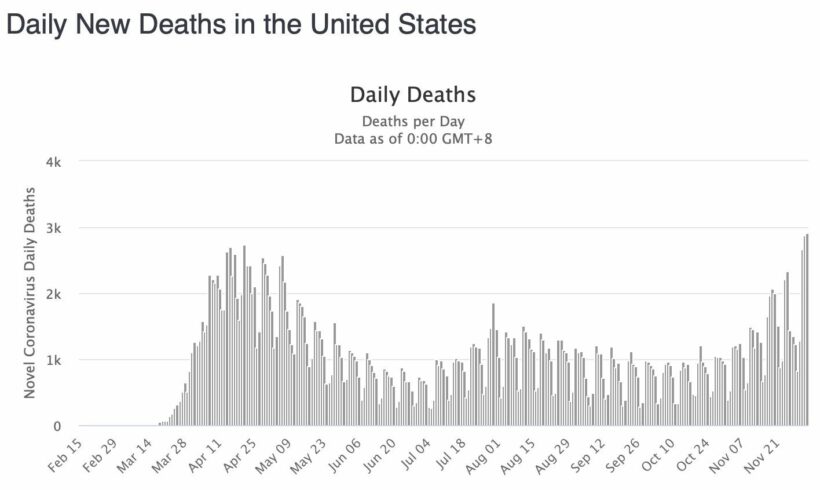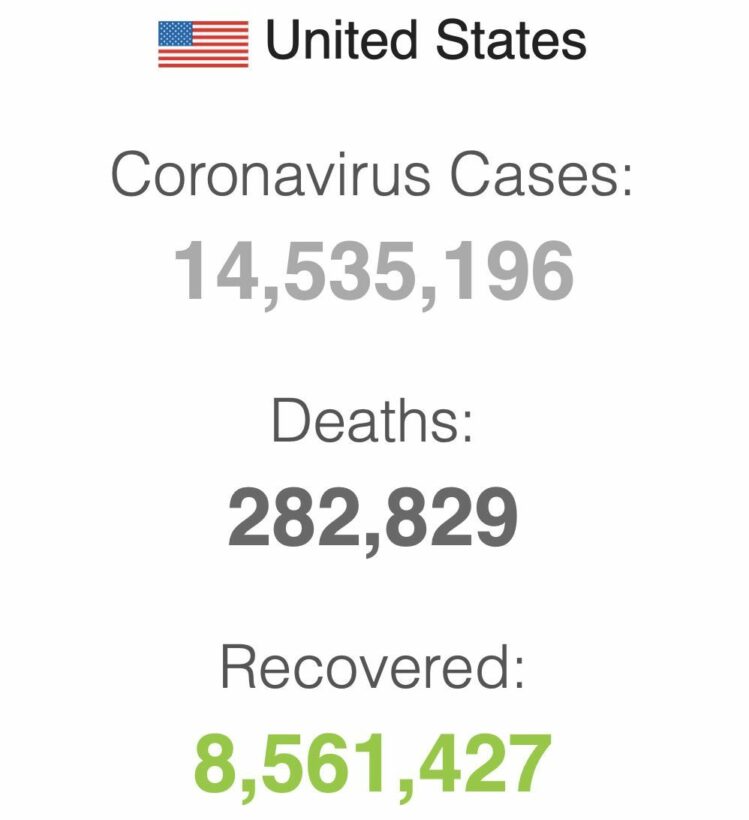 GRAPHS: Worldometers.info/coronavirus
INFORMATION: USA Today | Fox News | Associate Press
Keep in contact with The Thaiger by following our
Facebook page
.
Never miss out on future posts by
following The Thaiger
.
The BTS Law, South Korean parliament amends conscription law to allow Jin to stay with BTS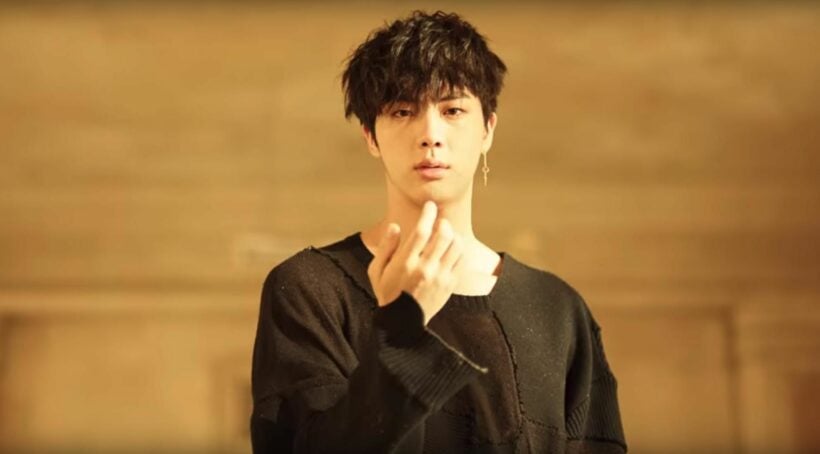 Many countries still have compulsory military conscription, where young men, usually, are enlisted to serve under their country's military services. Thailand has it, so does Singapore, Myanmar and Cambodia in our immediate sphere. So does South Korea. That's a problem for pop kings BTS.
Of course the 18 – 24 months becomes a disruption to your life and your career, but for men living in the countries with conscription it's just an expectation. But if you're part of the biggest and most successful pop band in the world at the moment being conscripted suddenly becomes a big deal.
And so it is for Kim Seok-jin, the oldest member of the South Korean mega pop outfit BTS, or Bangtan Sonyeondan. The oldest BTS member reaches the age of 28 today (by the way happy birthday Jin) and would have been expected to put his day of rehearsals and picking up music awards with the other members of BTS aside and enrol in the South Korean military.
Under the current South Korean laws for military conscription, all males, once they reach the age of 28, have to enlist for 20 – 24 months of service for the South Korean military. Remember, technically, South Korea is still at war with North Korea.
So able-bodied men in South Korea are required to enlist and serve 2 years of compulsory military service from the ages of 18 to 30.
In the past, when asked about the thorny issue of the military service interrupting the rise and rise of the BTS brand, Jin always humbly answered…
"As a Korean, it's natural. And some day, when duty calls, we'll be ready to respond and do our best. It's something all the members often talk about, and all of us plan to accept military service."
The other members of BTS have always echoed Jin's comments acknowledging the expectation that they would be, above all, young South Korean men and serve their time with the country's military.
Read more about BTS HERE.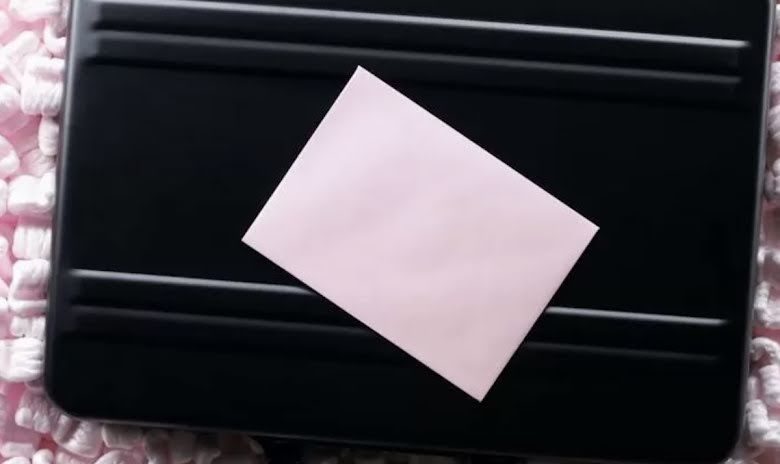 PHOTO: Jin with the rest of BTS – from the left: V, Suga, Jin, Jungkook, RM, Jimin and J-Hope.
But there's been exemptions in place for decades for sportspeople to dodge the military service but it didn't cover 'idols', the K-Pop superstars, no matter how big they were in Korea or, like BTS, around the world.
So the South Korean parliament has just passed an exemption which will allow Jin, and the other 6 members as they also notch up their birthdays, to defer their enlistment for 2 years. In Jin's case this means he will have another 2 years to work with BTS who, by all accounts, are still peaking in the world of pop music. Fans, universally, have opined that BTS is 7 members and would not be the same without Jin, or any other member for that matter.
The impact of BTS has been extraordinary, and has reached far beyond the shores of South Korea to become the biggest South Korean brand in the world… stand aside Samsung, Hyundai and LG. Just this week BTS has the #1 and #3 spot in the Billboard Hot 100 singles chart AND the #1 spot in the Hot 200 Album chart with their latest release 'Be', their second album release for a 'disrupted' 2020. Their 35-date, 17-venue stadium tour, set to tour the world from April this year, had to be shelved. It had already been sold out, in some cases, in minutes when tickets became available.
(BTS did mount an elaborate online concert which sold 913,000 tickets for the 2-day event in October, called 'BTS Map of the Soul ON:E'.)
BTS are the hottest ticket in town right now. So were South Korean politicians be responsible for putting and end to the BTS dream? And then there was the value to the South Korean economy of BTS as an economic engine for the country. The Hyundai Research Institute reported that BTS generates an estimated amount of 4 trillion Korean won (US$3.54 billion) as direct economic value to South Korea per year and 1.42 trillion won (US$1.26 billion) as added value per year.
More recently, the success of their first US Billboard Number 1 'Dynamite' has generated US$1.5 billion for the South Korean economy.
The amendment to the South Korean Military Service Act now states that if an artist has made a positive impact on South Korea's reputation, then they can defer their enlistment by 2 years. This delay, however, can only come on the recommendation of the cultural minister. This means that Jin can now wait until he is 30 to enrol into military service. Same goes for the other members of BTS, by invitation from the country's cultural minister.
Back in August, BTS released their first full-length English-language song, 'Dynamite' which has become the world's summer bop at a time we all needed an uplifting song. 'Dynamite1 debuted at Number on the US Billboard Hot 100 chart, which made BTS the first South Korean act to top the chart. It also became the fastest rising YouTube video clip ever uploaded, 101.1 million clicks in 24 hours.
'Dynamite' is also the band's first number one single in the US, although the group has already scored 4 Number 1 albums on the Billboard Hot 200 Album Chart, singing almost exclusively in Korean! In 2018/2018 they scored 3 consecutive Number 1 albums in the same 1 month period. The only other band to reach that record? The Beatles.
All this started talks in the South Korean parliament about creating a deferral for military service if the contributions to South Korea's global reputation was great enough. The amendment passed just in time.
In the BTS universe, Jin, aka. 'Third Guy From The Left', 'Car Door Guy' and 'World Wide Handsome', has also been the group's emotional glue, in-house cook and the oldest 'Hyung'. The role of the Hyung, the older brother, or elder person, is considered an important role in South Korean culture. And it's been a responsibility Jin has taken on seriously as part of the group since they started training in 2011 and then since their debut in June 2013.
BTS, and Jin, are likely relieved to have another 2 years to continue their journey into the annals of pop history, not only in South Korea, and Asia, but the rest of the world as well, including the white-washed US pop industry.
"Shining through the city with a little funk and soul, Light it up like dynamite"
BTS, put together a performance for the James Cordon Late Late Show of their latest hit, even recreating his host set for the shoot… and rented a jet!
Keep in contact with The Thaiger by following our
Facebook page
.
Never miss out on future posts by
following The Thaiger
.