Singapore's ruling party contends with new voting majority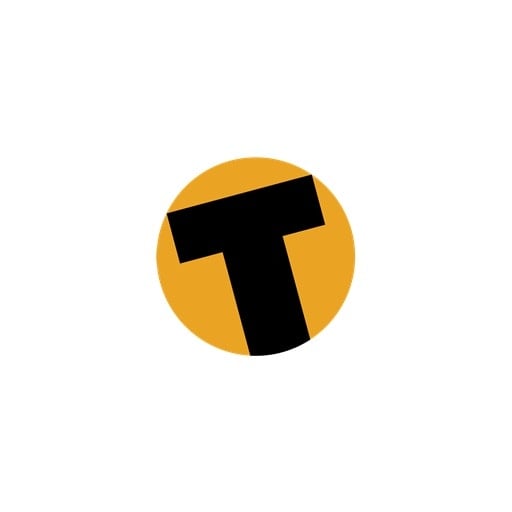 PHUKET MEDIA WATCH
– World news selected by Gazette editors for Phuket's international community
Singapore's ruling party contends with new voting majority
Phuket Gazette / Reuters


PHUKET: When Singapore celebrates its
50th year of independence on Aug. 9 and its older citizens eulogise the country's economic feats, its ruling party founded by the late Lee Kuan Yew faces an unprecedented wave of young voters who may not be as nostalgic.
For the first time, citizens born after the country's independence in 1965 will likely account for the majority of voters in a general election due to take place by January 2017.As of 2014, almost 54 percent of citizens above 20 were born in 1965 and later, compared with 46 percent born after independence in 2010. Singapore's voting age is 21.
Voters born after 1965 grew up in an era of economic ascendancy as Singapore's pioneer leaders turned the former British colony into a First World business hub. While they acknowledge the economic miracle engineered by the People's Action Party (PAP), they are unhappy about the rising cost of living and an influx of foreign workers, particularly from China. Those issues took centre stage in the last poll in 2011. The PAP won its smallest ever share of votes since 1959, when it became the ruling party of a semi-independent Singapore. (Britain still had sway over external matters.)
Young Singaporeans are generally happy with the PAP-led government, but are less satisfied than older Singaporeans with public transport, population management and civil liberties, according to a survey in June by Singapore-based Blackbox Research. "To be fair, since the last GE (general election), the
PAP has done very well," said 38-year-old Chung, who declined to disclose his full name. Nonetheless, he would not vote for the PAP and would like to see a greater presence in parliament of opposition lawmakers, who currently have just 10 percent of seats.
Local political commentator Catherine Lim told Reuters that younger people do not have the same sense of gratitude towards the government, which is a very powerful force with older people. That sentiment will be tested in an election without PAP founder and Singapore's first prime minister Lee, who died in March. Philip Teo, a 35-year-old entrepreneur, said he will most likely vote for the PAP, but is concerned about the prospect of the government bowing to short-term populist demands. "Now that Mr Lee Kuan Yew is gone, I'm especially worried about the current government losing the political will to do what is the right thing to do for the long term, and give in to people's short-term gratification," Teo said.
— Phuket Gazette Editors
Keep in contact with The Thaiger by following our
Facebook page
.
Never miss out on future posts by
following The Thaiger
.


Find more SE Asian News courtesy of The Thaiger.

Broke? Find employment in Southeast Asia with JobCute Thailand. Rich? Invest in real estate across Asia with FazWaz Property Group. Even book medical procedures worldwide with MyMediTravel, all powered by DB Ventures.

Tokyo Olympics may cost almost US$2 billion more due to Covid delay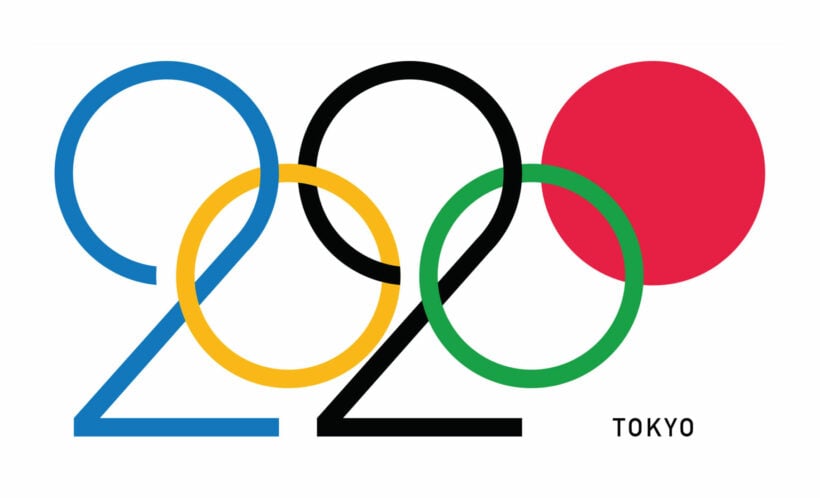 The Tokyo Olympics may cost almost US$2 billion more than its original budget of US$13 billion, after it has been delayed due to the coronavirus pandemic. Olympic organisers say they will decide on the increased budget for the Games after communicating with Japan's government and Tokyo. The Games were postponed by 1 year after Covid-19 spread worldwide, with its opening date set to July 23, 2021. Of all the events postposed because of Covid-19, the Olympics was the biggest and most complex to postpone.
Such a delay has yielded new costs, from retaining the organising staff, rebooking venues and transportation. Not to mention, the question of if the event can actually proceed safely. But Olympic officials are reaffirming that the Games can, indeed, be held following safety measures.
Such covid safety measures are reportedly another reason why the price of the event has increased, although the new estimated cost doesn't include such measures. Officials say they are expecting the additional costs to be paid for by the Japanese government. Organisers and officials are reportedly considering a long list of possible virus countermeasures that they hope will make the Games possible, even if a vaccine is not yet available.
A dialed-down, lower-cost Olympics plan was announced in September, with banners, mascots, meals, and athlete welcome ceremonies being scrapped along with fewer free tickets to be offered. A senior official has said that Tokyo Olympics test events will resume in March with a decision on fan attendance to be made in the spring season.
Thomas Bach, the International Olympic Committee Chief says he is very confident that the Games will have attending fans. However, fan enthusiasm has decreased inside of Japan, with summer polls indicating only 1 in 4 Japanese people wanting the Games to happen, with most wanting them to be postponed or even fully cancelled.
So far, Tokyo has reported just over 40,000 cases of Covid, with Japan reporting 145,000 cases since the pandemic began.
SOURCE: Bangkok Post
Keep in contact with The Thaiger by following our
Facebook page
.
Never miss out on future posts by
following The Thaiger
.
US President Trump rejected again by appeals court upon challenging election results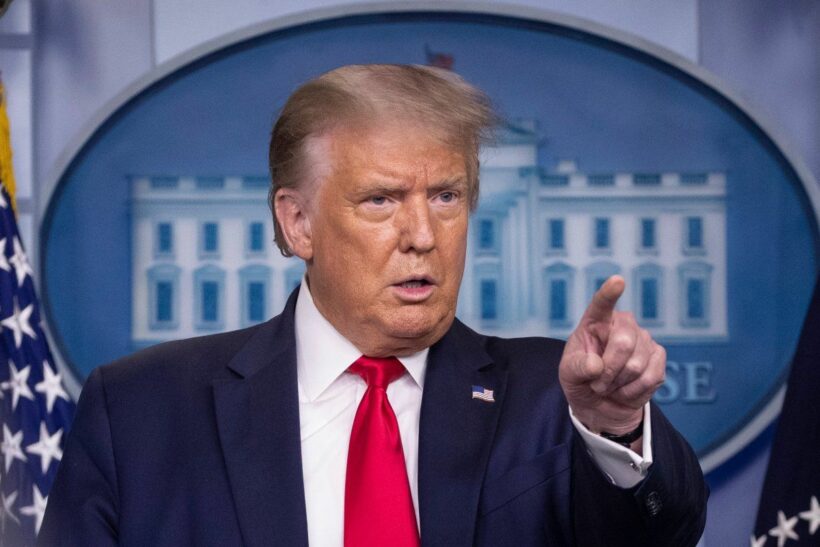 US President Donald Trump's legal team has been rejected again by a Philadelphia appeals court upon challenging the state's election results. Despite the court dismissing the case, citing the "campaign's claims have no merit," Trump's lawyers are vowing to appeal to the US Supreme Court. Stephanos Bibas, a Trump appointee, who is also the 3rd Circuit Judge, wrote for the 3 judge panel, which was all appointed by Republican presidents.
"Free, fair elections are the lifeblood of our democracy. Charges of unfairness are serious. But calling an election unfair does not make it so. Charges require specific allegations and then proof. We have neither here."
Rudy Giuliani, one of Trump's lawyers, argued the case last week in a lower court for 5 hours, insisting that the election was marred by widespread fraud in Pennsylvania. But Guiliani failed to offer any proof of such fraud. Furthermore, US District Judge Matthew Brann, a fellow Republican, said the campaign's complaint was filled with errors and denied Giuliani the right to amend the complaint for a second time calling any revisions "futile."
"Like Frankenstein's Monster, has been haphazardly stitched together……"
Bibas also denied the campaign's request to stop the state from certifying its results in a demand that he described as "breathtaking."
"Voters, not lawyers, choose the president. Ballots, not briefs, decide elections."
Pennsylvania officials announced Tuesday that they had certified their vote count for President-elect Joe Biden, who defeated Trump by more than 80,000 votes in the state, and more than 6 million nationally. But despite their findings, Trump says he hopes the Supreme Court will intervene in the race as it did in 2000, when it stopped the recount in Florida, giving the election to George W. Bush. Trump posted a tweet on November 5 asserting his faith in the Supreme Court…
The "US Supreme Court should decide!"
Trump and his allies have repeatedly said the election was flawed and filed a flurry of lawsuits to try to block the results in six battleground states. But judges have not taken the bait as almost all have dismissed the complaints about the security of mail-in ballots, who were largely Democratic-leaning. Brann also voiced his opinion by saying evidence of such fraud has not been put forward by Trump's legal team.
"One might expect that when seeking such a startling outcome, a plaintiff would come formidably armed with compelling legal arguments and factual proof of rampant corruption."
Trump said for the first time on Thursday, that he would leave the White House on January 20 if the Electoral College formalises Biden's win. Despite his apparent admission of an election that may reveal a winner other than him, Trump took to Twitter on Friday citing Detroit, Atlanta and other largely Democratic cities as the sources of "massive voter fraud." Furthermore, he claimed, without evidence, that a Pennsylvania poll watcher had uncovered computer memory drives that "gave Biden 50,000 votes" apiece.
SOURCE: AP News
Keep in contact with The Thaiger by following our
Facebook page
.
Never miss out on future posts by
following The Thaiger
.
From plandemics to sheeple – unravelling the Covid conspiracy-speak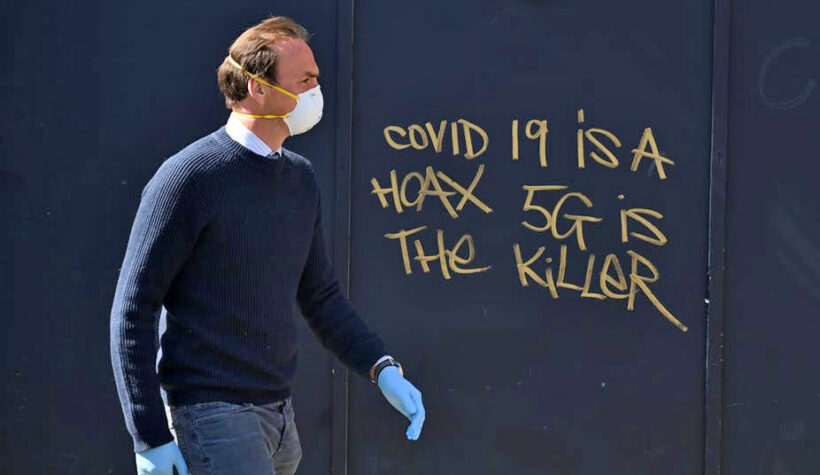 Whilst most of us have either been holed up in local lockdowns or forgetting our face mask when we head to 7-11 for a snack, some have used their spare time to create an elaborate alternate universe of plandemics, sheeple and evil 5G, and finding ways to paint Bill Gates as the devil in human form.
A Pew Research Centre survey asked people in the US if they had heard the theory that Covid-19 was "intentionally planned" by people in power. 71% of US adults said they had. A third of the respondents said it was "definitely" or "probably" true.
As the pandemic has become a reality, so has the infodemic. Whilst the scientists have been at war with a virus and the development of a vaccine, news and social media platforms have been in a battle of facts. Normally intelligent people are denouncing the wearing of masks, refuse to consider getting vaccinated and believe 5G networks 'infect' people with Covid-19. Elaborate videos have been produced, at great expense, full of unsubstantiated nonsense, alternate statistics, claims that the coronavirus is "just a flu" and that the impact of the virus has been vastly exaggerated.
There's also a whole new language where terms of derision are used to replace facts and reasoned argument. Almost all of the conspiracy theories, and the people promoting them, come out of the US, a topic for another article.
In the meantime, let's enjoy some of the new words and the hijacking of other terms and people.
Plandemic
aka. 'Scamdemic'.
Plandemic refers to two conspiracy theory documentaries produced this year by Mikki Willis. Until May, Mikki Willis was best known for posting 'nice' viral videos of his family online. The first was hugely popular, the second sunk without a trace.
The much-viewed first documentary has since been thoroughly debunked. They both feature Judy Mikovits, a discredited scientist who is worshipped in the anti-vaccine movement, despite her denials. In the documentary she maintains that a malevolent global "elite" (even 'elite' has taken on a whole new meaning) caused the pandemic in order to seize power, money and control the wider population – sort of a conference of Bond villains.
Among her other claims, face masks can activate the virus. In all, she rambles on for 26 minutes with a convoluted web of intrigue, all completely dismantled by just about every scientist and medical practitioner. Unfortunately the documentaries came at a time when the US was in the midst of its first quasi-lockdown and clocked up a credible 7 million views on YouTube before it was removed. You can still see it if you really want to in a few dark corners of the internet.
In her book, 'Plague of Corruption', Mikovits compares herself to Galileo and Martin Luther King jnr.
5G
Once a term referring to the fifth generation of mobile technology, the worldwide role out 5G somehow got wound into any number of conspiracy theories involving Covid-19 and the plandemic, sorry pandemic. Whilst most of us eagerly looked forward to the introduction of 2G,3G and 4G, 5G came along at the same time as Covid-19. So OF COURSE they have something to do with each other.
No longer just a technology, 5G is now front and centre of any self respecting conspiracy theorist. Exposure to 5G antennas would give you Covid-19, apparently "altering your cells" in a way that was never quite explained, and WHAMMO, you had the coronavirus. That Huawei, a Chinese telecommunications giant, was behind some of the leading 5G technology, just added fuel to the story – they are a Chinese company so they MUST be spreading evil… and Covid-19.
Sheeple
If you've had the wool pulled over your eyes regarding the "truth" of Covid-19, or are easily led astray, you're one of the Sheeple (alternate spelling – 'sheople').
Unless you're wallowing in your own self-righteous, unprovable alternate reality, YOU are sheeple, or, presumably, a sheep-person. Unless you're one of the few who has the clarity of vision and intellect to understand the "truth", you are labelled a sheeple. Luckily, for the rest of us, they also have the time and commitment to bring us up to speed with their facts, and can usually reel them off at pace. And then repeat them over and over to MAKE SURE the sheeple understand.
YOU sheeple just follow the main stream media (which is any media that reports news they don't like)… you are just part of the uninformed flock.
So if you just believe stuff because other people keep saying it, you're a 'sheeple'. Oh…
Bill Gates
Just throw his name into any Covid-19 conversation and stand back.
Wikipedia lists Bill Gates as 'William Henry Gates III', an American business magnate, software developer, and philanthropist. He is best known as the co-founder of Microsoft Corporation. Our generation has seen the young geek, sometimes competitor and sometimes collaborator with Apple's Steve Jobs, grow into the cardigan-wearing philanthropist who, along with his wife, have formed one of the largest private foundations in the world.
They get their foundation involved in all sorts of public health projects but, according to conspiracy theorists, are spreading evil around the world.
Now Bill Gates, earlier seen as a geek-version of Mr Rogers, is now the voodoo doll for Covid-19.
Back in 2015, an unassuming-looking Bill Gates came on stage at a TED conference in Vancouver to issue a dire warning.
"If anything kills over 10 million people over the next few decades, it is likely to be a highly infectious virus rather than war."So, he knew all about it! Aha!Now Bill Gates is leading a class of global "elites" and leading efforts to depopulate the world, apparently. His 'vaccine' has some tracking device that will be able to track us once we've been vaccinated. All this is a surprise to Bill Gates."I'm very surprised by the course of these conspiracy theories and of course the ones involving me are completely incorrect. I hadn't been a part of conspiracy theories up until this and it's ironic because I talked about the risk of a pandemic in 2015."But he WOULD say that, wouldn't he!"It is novel that you have a pandemic and you have social media, and somehow the true messages aren't as titillating or as exciting as the conspiracy-type message."
Follow the breadcrumbs
Originally used as a means of navigation in the Grimm's penned "Hansel and Gretel' tale, where the children drop breadcrumbs along the way into the forest so they can then find their way back home, the breadcrumbs are now tidbits of knowledge you must follow to learn the truth – that is the truth according to American conspiracy theorists QAnon. Summarising, QAnon claim that US President Donald Trump has been spearheading a secret war, between golf games, against "well known" Satan-worshippers and paedophiles – the President elect Joe Biden being one of them according to QAnon.
It all comes from the month of an unknown "Q" who posts the stories on encrypted message services and then shared around social media. Not to be confused with Q from James Bond who was responsible for ejector seats in Aston Martins, poison pens and guns fitted to license plates.
These messages from Q – "drops" or "crumbs"explain facts about a "cabal" within the "elite", or the secret war , referred to as the "cbts", or "calm before the storm". The series of "breadcrumbs are then shared and spread online by people that have the time to understand facts from an unknown person sprouting outrageous nonsense.
It would be laughable except that the QAnon theories (a poor use of the word 'theories') have been circulated in the White House by a number of staffers that subscribe to the trail of breadcrumbs, dragging other down the Q-inspired rabbit hole.
Elites
1. a select group that is superior in terms of ability or qualities to the rest of a group or society.
Not any more. Once the so-called elite drove around, or were driven around, in their black Mercedes Benz, shopped at those stores on the first floors of fancy shopping centres and puffed cigars whilst counting their millions. Now the "Elite" are a secret society of people who are complicit in planning and carrying out the biggest hoax in history – the Covid-19 pandemic.
The "elite" have conspired with governments to keep us sheeple in compliant control. Most governments find it difficult to role out stimulus payments and pick up the rubbish on time, let alone conspire to do anything in a secret, controlled manner. Any self-respecting elite usually does everything they can NOT to be involved in governments, anywhere.
The Great Reset
Not what we do to our computers after tearing our hair out for an hour. This baseless conspiracy theory, known as the 'Great Reset', claims a group of world leaders "orchestrated" and planned the pandemic to take control of the global economy.
The conspiracy theory has its origins in a genuine plan entitled 'The Great Reset', drawn up by the World Economic Forum – now used as somewhat thin 'evidence' that The Great Reset is true. The WEF is an annual conference for high-profile figures from politics and business. The plan explores how countries might recover from the economic damage caused by the coronavirus pandemic but has never mentioned any control or broader policy covering world populations.
The recovery plan has now been interpreted as a sinister plan, first by fringes of the conspiracy theory networks and then taken up by conservative commentators and then shared around social media.
Do you have any other favourite theories that keep popping up, or new words to add to the list? Tell us below…
Keep in contact with The Thaiger by following our
Facebook page
.
Never miss out on future posts by
following The Thaiger
.