Thai Life
On Deck: When only Thai quality will do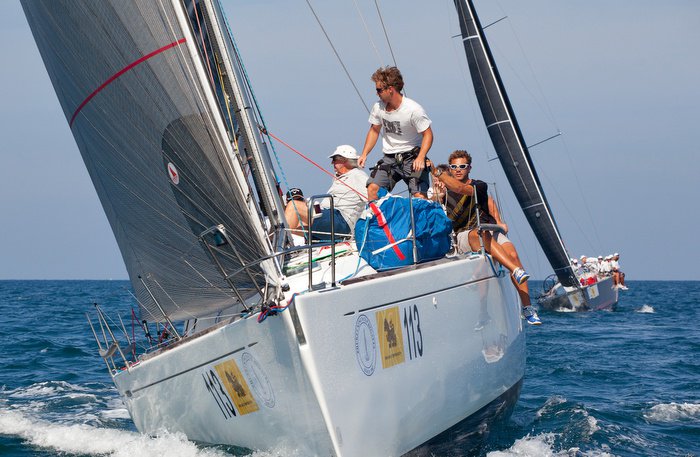 PHUKET: Back in the pre-iPhone days when you went shopping for clothes and the label said 'Made in China', you would have sighed and thought, 'What is the world coming to?'
Fast forward to the era of the iPhone, iPod, iPad not to mention self-driving Google cars, and nobody blinks an eye at the 'Made in China' tag anymore. Hey, it is almost expected.
In the boating industry – especially within the region – the 'Made in Thailand' tag is now a stamp of
quality. In fact, 'Re-made in Thailand' would be more accurate as Thailand's refit and repair industry
is the envy of our neighbors and Phuket is very much at the core.
Whatever work needs doing to your boat, Phuket can do it. Whatever specialist craftsman you need,
Phuket can supply it. Whatever the brand of marine gear needed, Phuket can deliver (or source) it.
Haul-out facilities and ample hard stand space at Phuket's marinas make it an ideal place for boats
to undertake refit work. Phuket's collective facilities and marine infrastructure means no job is too
small, or too large for that matter.
Boats reaching 40m have been hauled out on Phuket, renovated, refitted and remodeled in some cases, and then re-launched. And with Yacht Haven's superyacht capabilities and recent addition of 100-metre plus berths, work alongside the largest of boats can be professionally undertaken on the island.
Phuket's central location, regionally speaking, is one attraction for boats passing through, or boats
based long-term in the area, to come and do some work. However, it is the quality of workmanship
and cost-effectiveness that are Phuket's true selling points.
Many a boat-owner has chosen Phuket to do some work, and as testament to the island's refit and
repair prowess, three years ago former Commodore of the Cruising Yacht Club of Australia and
current Yachting Australia President Matt Allen chose Phuket to rebuild his latest acquisition at
that time.
After purchasing a 35-year-old Adams 10 in Australia, Allen shipped the boat to Phuket to undergo
a full restoration job, overseen by his right hand man, Michael Spies. Working round-the-clock,
everything was done in Phuket to bring Ichi Ban back to life in time for the 2012 Phuket King's Cup
Regatta.
"All the boat work was done in Phuket. We are always trying to support the local industry. We had
been using the Latitude 8 factory and our friends at Royal Phuket Marina bent over backwards to help us fit the keel on time," said Spies.
"This local involvement is part of Matt's ethos, to try and support not only the regattas but the local
industry."
Allen, Spies and the crew went on to win the IRC 2 Class in the 2012 Phuket King's Cup in
convincing fashion. Ichi Ban currently sits on the hard stand at Royal Phuket Marina.
Phuket's craftsmanship, however, extends beyond racers.
At the time, the renovation and rebuild of the 109-foot Maid Marian II was a precedent-setting refit
job on Phuket.
Launched in 1931 in New York as Cleopatra, she was a patrol boat for the US Coast Guard during
World War II. In the mid-1990s, new owners shipped Maid Marian II to Phuket and later she underwent a total rebuild and renovation from the timber frames up, bringing her back to her former Art Deco glory. Most of the work was undertaken here, in Phuket, with a primarily Thai team lead by veteran of the local sailing industry, Andy Dowden.
Maid Marian II today is available for luxury charter, chartering out upwards of 25,000 euros per
week.
This old beauty's new lease of life – and that of many before and after her – is testament to Phuket's
refit and repair capabilities.
Duncan Worthington is a long time Phuket resident, and through Infinity Communications
(www.infinity-comms.com) consults to leading consumer brands, hospitality and marine
clients in Thailand. In his 'spare time', he runs the marine portal www.MarineScene.asia.
#OnDeckPhuket
— Duncan Worthington