Phuket World News: Syria says no to chemicals; Death messages in Oz; Sally's last ride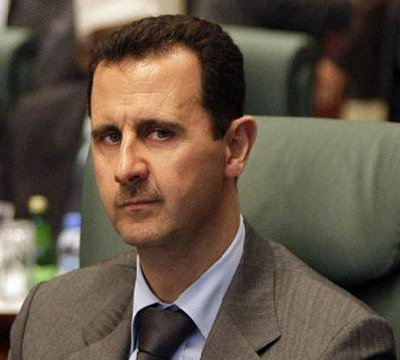 PHUKET MEDIA WATCH
– World news compiled by Gazette editors for Phuket's international community
Syria says it will not use chemical or biological weapons to crush uprising
Phuket Gazette / News Wires
PHUKET: The Syrian government said yesterday it will not use chemical or biological weapons to crush a 16-month-old uprising against President Bashar al-Assad, the first time it has acknowledged possession of such weapons, but warned it could use them to fight off "external aggression".
Western governments have long accused Syria of having an active chemical weapons program, but the Syrian government previously denied possessing non-conventional weapons. A statement released by the Syrian cabinet in April 2003 rejected U.S. allegations that it was developing chemical weapons, saying such claims were designed to 'further the interests of Israel'.
But in Damascus, Syrian Foreign Ministry spokesman Jihad Makdissi said chemical and biological weapons are secured and directly monitored by the armed forces. He assured Syrian forces would not use the weapons during the ongoing internal conflict, but cautioned they could be used in the case of "external aggression".
However, Makdissi said it was also possible that rebels could use chemical weapons against civilians to blame them on the Syrian regime. "[They could] hit the political system in Syria through using tactical bombs or mines containing biological substances that would explode somewhere in a village and then accuse the Syrian forces of doing that."
On Sunday, White House Press Secretary Jay Carney said the Syrian government has a responsibility to safeguard its chemical weapons. "The U.S. is closely monitoring Syria's proliferation-sensitive materials, which include chemical weapons, and facilities, and we believe that Syria's chemical weapons remain under Syrian government control," he said. "But given the escalation in violence in Syria and the regime's increasing attacks on its own people, we remain very concerned about these weapons."
He added: "In addition to monitoring the stockpiles, we are actively consulting with Syria's neighbors and our friends in the international community to underscore our common concern about the security of these weapons and the Syrian government's obligation to secure them. We've long said the mere presence of chemical weapons in the region undermines stability."
Syria is not a signatory to the 1993 Chemical Weapons Convention which outlaws the production, stockpiling and use of chemical weapons.
The UN estimates that more than 10,000 people, mostly civilians, have been killed in Syria and tens of thousands displaced since the uprising against President al-Assad began in March last year. The opposition believes the number of deaths has already surpassed 17,000.
On Friday, the United Nations Security Council renewed the mandate of the UN Supervision Mission in Syria (UNSMIS) for an additional period of 30 days. The mission, which was established four months ago, was set up to monitor violence in Syria and the implementation of a six-point peace plan put forward by UN-Arab League Special Envoy Kofi Annan.
Tens of thousands across Australia receive death threat SMS
Phuket Gazette / News Wires
PHUKET: Tens of thousands of Australians have received text messages purporting to be from a hired hitman who threatens to kill them unless they pay $5,000, officials said yesterday. Police forces across the country have been flooded with calls from worried people.
The so-called hitman scam was sent from a 0000 number and received by an unknown number of people across Australia, although officials believe the number is in the tens of thousands. It is unclear if the scammers targeted mobile numbers at random or if they were obtained from a list.
The hitman scam is not new and has surfaced in the past in various forms, but it is the first time the scam has affected such a large number of people at the same time. The text messages received on Monday read: "Sum1 paid me to kill you. get spared, 48hrs to pay $5000. If you inform the police or anybody, death is promised. E-mail me now: killerking247 @ yahoo.com"
Police forces across Australia reported receiving a major increase in calls for assistance to 000, the national emergency number, as well as police assistance lines and local police stations. It was not immediately known if anyone had fallen for the scam and transferred money to the criminals, but police said it was likely given the large number of people who were targeted.
"Across Australia at this point in time, we've been flooded and inundated by disturbing text messages claiming that you are about to be killed if you don't part with the sum of $5,000 and transfer this money into the hands of criminals," Detective Superintendent Brian Hay of the Queensland Police Service said. "Please understand that this is a scam, a very ugly attempt by fraudsters overseas to get your money. There is no immediate danger or threat to you or your family, and the tens of thousands of Australians that have been targeted en masse."
Detective Superintendent Jim Jeffery of the South Australia Police said people who have received the text message should not call police as an investigation is already underway. "Do not pay any money. There is no need to be alarmed at all in relation to this scam. It is entirely a hoax," he said.
Such scams usually target young and elderly people, and Jefferey said it is likely at least some people will have fallen victim to the text message. "Given the extent [to which] the messages have gone out this morning, I'd be very surprised if some Australians haven't fallen victim to the scam," he said.
Australian police have launched a full investigation into the scam and are cooperating with international law enforcement agencies, but Jeffery said it is unlikely those responsible will be caught unless the e-mail address reveals some usable information about the scammers. "It's unlikely that we'll be able to identify and prosecute those responsible," he said.
In July 2008, the Australian Competition and Consumer Commission (ACCC) also warned about the hitman scam after a number of people received a similar threat. The scam is also known to be sent by e-mail, and the requested amount can vary from $1,000 to as much as $50,000.
Sally Ride, first American woman in space, dies at 61
Phuket Gazette / News Wires
PHUKET: Sally Ride, the first American woman to fly in space, died in California yesterday after a 17-month battle with pancreatic cancer, her office said in a statement. She was 61.
Ride was born and raised in Encino, California, and first joined NASA in January 1978, just before finishing her Ph.D. in Physics at Stanford University. After spending a year training, Ride became eligible to be assigned as an astronaut on a space shuttle flight crew, and on June 18, 1983, she became the first American woman in space as a mission specialist aboard the space shuttle Challenger for the mission STS-7.
A statement released by NASA Administrator Charles Bolden expressed Ride's inspirational impact on the nation. "The nation has lost one of its finest leaders, teachers and explorers," he said. "Our thoughts and prayers are with Sally's family and the many she inspired. She will be missed, but her star will always shine brightly."
In 2008, in an interview for the
— Phuket Gazette Editors
Keep in contact with The Thaiger by following our Facebook page.
Never miss out on future posts by following The Thaiger.


Find more SE Asian News courtesy of The Thaiger.

Broke? Find employment in Southeast Asia with JobCute Thailand. Rich? Invest in real estate across Asia with FazWaz Property Group. Even book medical procedures worldwide with MyMediTravel, all powered by DB Ventures.

Japan may stop assistance projects to Myanmar in response to coup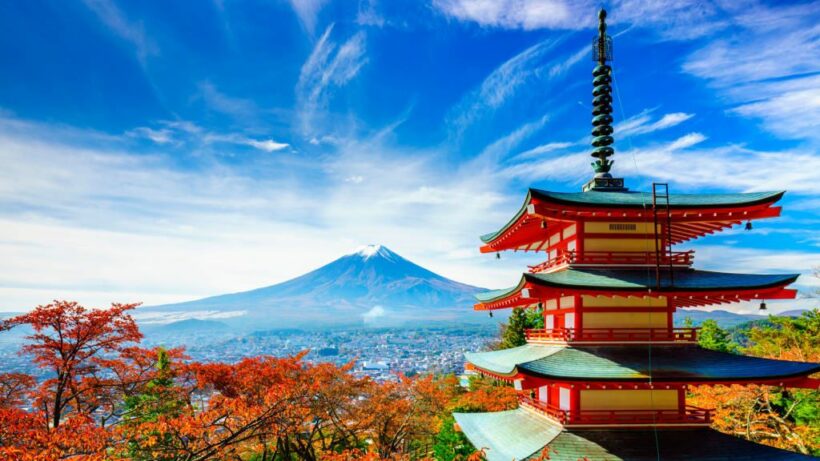 Japan may stop assistance projects to Myanmar in response to the military coup, which has received major international backlash. As a major donor to Myanmar, Japan joins other advanced nations in condemning the coup which has seen security forces using violence against peaceful protesters.
Foreign Minister Toshimitsu Motegi was quoted as saying in a phone call that "Japan will strongly urge the Myanmar military to release Suu Kyi and other detained individuals, and to swiftly restore democratic government."
But it may not impose sanctions like the rest of the other developed countries as its longtime ties with the armed forces, ousted civilian leader Aung San Suu Kyi's party, the National League for Democracy and investment promoting policy in the country may serve as a barrier in doing so. Britan and the United States have imposed sanctions in recent days which include the US freezing military funds.
A Japanese Foreign Ministry official says stopping its support of building projects would give China a chance to move in, increasing its clout in Myanmar. Around 450 Japanese companies operate in Myanmar with Japan being the 5th largest investor in the Southeast nation. Singapore has the most companies, followed by China, Hong Kong and Vietnam.
The Foreign Ministry says Japan spent about US $1.8 billion in official development assistance in the fiscal year of 2019, making it the largest among the Development Assistance Committee of the Organization for Economic Cooperation and Development. But it is unknown what China has poured into it as it has refused to disclose its expenditures.
The Japanese government plans to continue coronavirus emergency assistance to Myanmar through international organisations and non-governmental organisations. The World Bank, however, has stopped payments to projects in the nation indefinitely, after the coup on February 1, which disrupted the democratic elections last November and saw the arrest of top leaders including Aung San Suu Kyi, whose party, the National League for Democracy, won the elections in a landslide victory.
SOURCE: Bangkok Post
Keep in contact with The Thaiger by following our Facebook page.
Never miss out on future posts by following The Thaiger.
Australia sets worldwide precedent by passing pay‐to‐play legislation for social media giants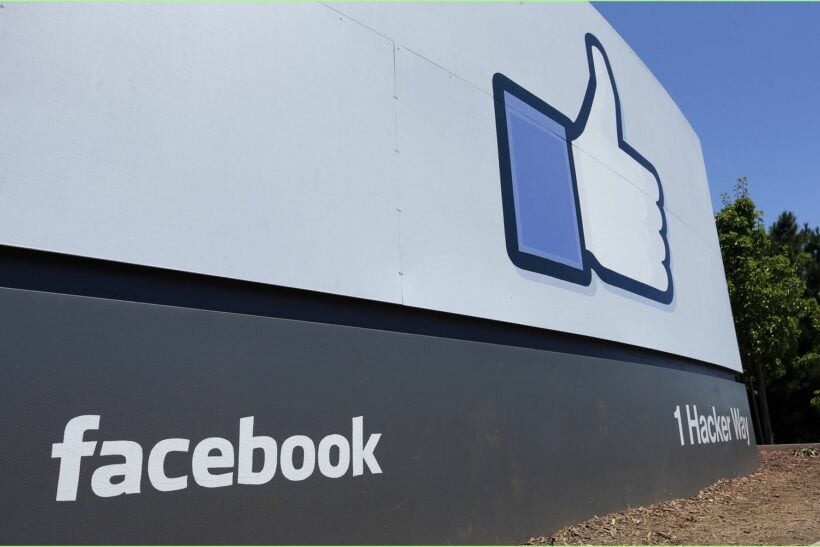 In a landmark decision, Australia is now requiring global digital giants, such as Facebook and Google, to pay for using local news content on their websites. The move sets a precedent that many global companies have been anticipating.
The law passed yesterday after Facebook and Google reached an agreement to pay local Australian news organisations for using their stories on their websites. 1 week ago, Australians woke up to a blackout after Facebook temporarily banned local news, which included emergency notifications. The blackout was in response to the legislation being put forth for approval, with Facebook spokespeople saying it seemed to be their only choice at the time.
Companies like Google and Facebook pushed back against the legislation, saying such a law could threaten their companies' business models, with Google saying it could make their search engine website "unworkable."
But local news organisations have rebuked the reasoning, citing that social media giants claim a large percentage of online advertisin, leaving local news companies out of the revenue game. Citing that news is gathered by reporting and fieldwork, the companies say it is unfair for social media companies to profit largely off of the work of local, smaller companies.
The law, called the News Media and Digital Platforms Mandatory Bargaining Code, aims to protect such local companies and to sustain public interest journalism. Thousands of journalists have lost their jobs over the past decade as local media outlets have seen the bulk of their advertising revenues flow to digital companies' sites after using their content.
Australia's competition watchdog says that for every $100 invested by Australian advertisers, $49 is sent to Google and $24 to Facebook. Now, both online businesses say they will each invest around US $1 billion in local news content globally in the next 3 years. Facebook and Google now have 2 more months to reach solid agreements before being subjected to binding arbritations.
SOURCE: The Phuket News
Keep in contact with The Thaiger by following our Facebook page.
Never miss out on future posts by following The Thaiger.
Lady Gaga offers US $500,000 reward for stolen bulldogs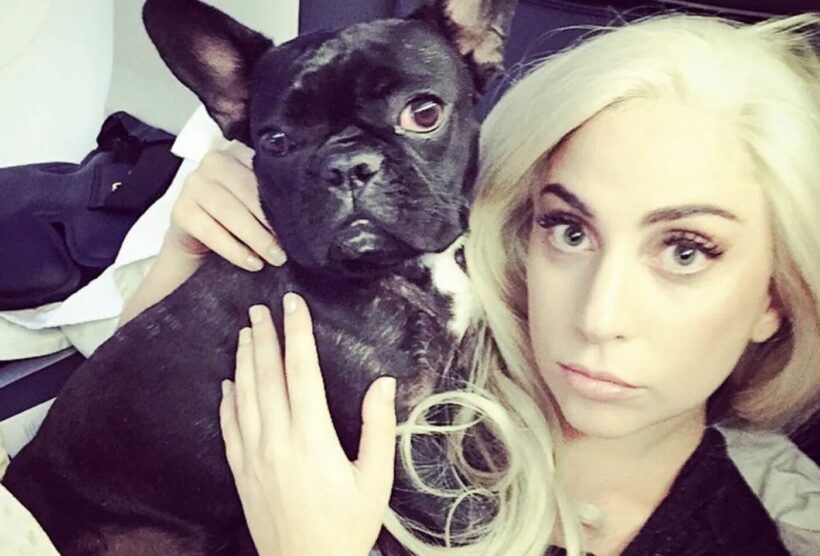 Who knew that finding 2 french bulldogs would earn US $500,000? That is the case for the lucky person that finds Lady Gaga's equally lucky stolen dogs. The dogs, Koji and Gustav, were stolen in Los Angeles, California while out on a walk with their dog walker.
But that's not all. The employee in charge of keeping the dogs healthy was shot and wounded by a gunman who left the scene in a car, but not before allegedly shooting another man in this 30s. That man was hospitalised according to LA police.
Asia, Gaga's 3rd dog was luckily found by police at the scene and was taken home by the singer's staff. It isn't clear if the frenchies were targeted due to their owner's famous status or if they were taken simply because they were an expensive pedigree breed that can be sold for thousands of dollars.
Gaga, however, has offered the hefty reward for their return with "no questions asked."
She was not home when her dogs were stolen as she is currently abroad in Rome, shooting "Gucci," a film by Ridley Scott in which she is playing the Italian designer's ex-wife, who was convicted of organising his assassination.
SOURCE: CNN
Keep in contact with The Thaiger by following our Facebook page.
Never miss out on future posts by following The Thaiger.