Thailand news summary – July 24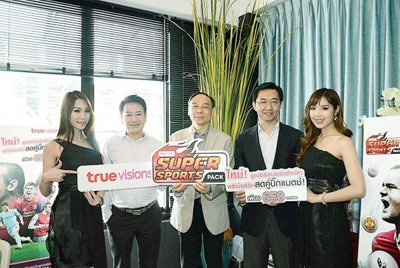 PHUKET MEDIA WATCH
– Thailand news compiled by Gazette editors for Phuket's international community
President to look into the 92 Thais
Phuket Gazette / The Nation
PHUKET: Myanmar president Thein Sein yesterday promised to look into the issue concerning the detention of 92 Thais recently for land encroachment.
A Government House source said Thein Sein told Yingluck that he was willing to look into their situation but those found involved in drugs and war weapons must stand trial. A reduction of their sentence was possible while they would be assured good care in prison, he said.
Thein Sein also thanked Thailand and the Thai people for their support for his country while undertaking democratic reforms. The leaders inked two agreements for business deals in Myanmar's Dawei area and development projects elsewhere in Myanmar.
More signings are expected for promoting energy cooperation and upgrading four border crossings from temporary to permanent status.
A military source based in Ranong, across from Myanmar's Koh Song where the Thais are being held, said that by Friday, Thai detainees not charged for crimes, or not found at fault in non-felonies, or women and children could be separated out and undergo legal procedures and court trials.
A group of Ranong residents whose relatives were among the 92 Thai detainees, before learning that Yingluck and Thein Sein finally discussed the issue, had gathered outside an Army outpost and expressed disappointment that the leaders had not, up to that point, brought up the matter.
Weeratham Yimwan, a villager, said he hopes that those not involved in crimes would be finally released, while the wrongdoers should be sentenced.
Govt to allow pregnant migrant workers to give birth here
Phuket Gazette / The Nation
PHUKET: Under a proposal by the Department of Employment, illegal female migrant workers who become pregnant while working in Thailand will be allowed to stay on and give birth here, and their newborns would be allowed to stay legally with their mothers, director-general Prawit Khiangphol said yesterday.
However, he did not say when the change would be put into practice.
The news follows strong criticism of a recent announcement that migrant women will be repatriated to give birth in their countries of origin before returning to work, leaving their children at home. Non-government groups said the move would put the lives of hundreds of Burmese women at risk every year if they were forced to return to their homeland while pregnant.
Prawit said the government eventually plans to allow female migrant workers whose nationalities have been verified and who are allowed to work in Thailand to give birth here and receive full maternity assistance under the social security scheme. Children born to such mothers would be certified by the embassies of their parents' home countries and allowed to stay with their parents until they return home at the end of their employment contracts.
Children born to mothers living and working here temporarily because their nationalities have not been verified would be able to enter schools in Thailand and receive public health services, but both parents and children would still need to be verified.
It has been estimated that more than 100,000 illegal migrant workers from Myanmar, Cambodia and Laos living and working in Thailand could benefit from the proposal once it is put into effect.
Foreign labourers working in Thailand under intergovernmental contracts after the ASEAN Economic Community is launched in 2015 will be required to give birth in their countries of origin before coming to Thailand, but no regulations are in place to stop pregnant women coming to Thailand.
Prawit said the proposal and new regulations could help reduce human trafficking and the exploitation of child labour.

Chuwit fined Bt2.4 million
Phuket Gazette / The Nation
PHUKET: The Supreme Court yesterday fined Rak Thailand Party leader Chuwit Kamolvisit 2.4 million baht for expanding a massage parlour without a building permit 10 years ago.
The amount includes daily interest and a daily fine of 500 baht on top of the original fine of 1.1mn levied by lower courts many years ago. Chuwit was found guilty of renovating the Honolulu massage parlour and adding some rooms and structures without seeking a permit from the Huai Khwang District Office.
The Criminal Court had sentenced him to a 40,000 baht fine plus a B1,000 daily fine, but halved both following his confession. The Appeals Court upheld the guilty verdict and the rates.
Chuwit divested himself of his massage parlours after entering politics.
TrueVisions woos football fans in the country with special offer
Phuket Gazette / The Nation
PHUKET: TrueVisions yesterday launched a special package to draw football fans and promised to show up to 190 live matches.

The package is called Super Sports Pack. At 650 baht monthly, subscribers will be able to watch 74 standard channels (True Knowledge package), the Golf Channel, plus four HD channels (Reality HD, TNN24 HD, HD Show Case, and True Sport HD2). EPL matches for this package will be broadcast on True Sport HD2, True Sport 2, Special Sport, and Channel 10.

Among EPL big matches, the "big four" games – Liverpool vs Manchester United; Arsenal vs Chelsea; Liverpool vs Manchester City; Liverpool vs Arsenal, and Manchester City vs Arsenal – will be on the list of the package.

Ong-art Prapakamol, chief commercial officer, TrueVisions, said the package is aimed at the middle segment.

"I think the HD channel [in this package] will be a chance for middle-class customers to get access to our high technology broadcasts," he said.

Ong-art said the new package will not affect Gold and Platinum subscribers, who have more variety of content as well as more channels. The new package doesn't include broadcast of UEFA Champions League (UCL) and Europa League.

The company expects to get 50,000 subscribers for the new package within a few months, Anat Mekpaiboonvatana, managing director of TrueVisions, said.

Meanwhile, up to 59 matches of EPL, UCL, and Europa League in the upcoming season, which all are licensed to TrueVisions, will be broadcast on free TV channels 3, 5 and 9. The matches allocated for free TV will be 17 EPL matches, including some big four matches, 22 matches of UCL, and 20 of Europa League. All will start next month.

Ong-art said TrueVisions will not block any of the matches. All the allocated matches on free TV can be viewed on every platform as long as the providers can encrypt the signals to prevent them from spilling over to neighbouring countries, which would be illegal, he said.

Subscribers to TrueVisions and PSI satellite in June had to put up with blank screens during Euro 2012 due to a signal blockade by GMM Grammy, the rights holder of the European tournament.

Contact TrueVisions Care on 02-725 7000 for further information.
— Phuket Gazette Editors
Keep in contact with The Thaiger by following our Facebook page.
Never miss out on future posts by following The Thaiger.
Gunman kills mayoral candidate, injures 4 other municipal candidates at funeral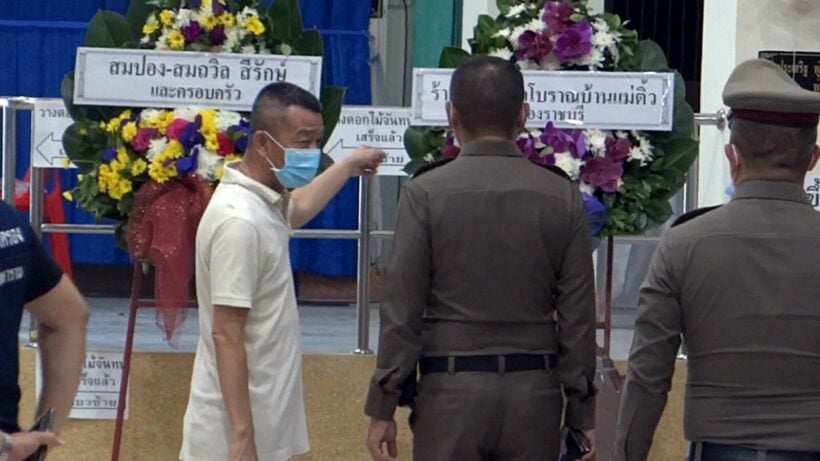 A gunman shot and killed a woman running for mayor and wounded 4 others at a funeral in Ratchaburi, a province west of Bangkok near the Myanmar border. Police say they suspect the shooting was politically motivated. Out of the 4 people injured, 3 were running in the March 28 municipal election while another was the kamnan, a government official of a tambon, which is a sub district.
The gunman is still at large, but police say they suspect the shooter is Wanchart Niamraksa, a member of the Ratchaburi provincial administration organisation.
The gunman opened fire just as the kamnan of tambon Don Sai, Yingpan Kanket, was lighting candles and incense sticks under a Buddha image to start the ceremony, witnesses say. Shots were fired from behind the main Buddha image at the temple's open prayer hall, witnesses say.
Bullets hit 5 people, including Yingpan who is in critical condition. Varaporn Niamraksa, who was running for mayor of the municipality, was shot and died at the hospital. Nakhon Wanpen, Somthawil Srirat and Monthien Jaitham, who are all running for the municipal council of tambon Don Sai, were shot.
Police found 2 spent .22 cartridges and a 11mm spent shell at the scene. The suspect faces charges of murder, attempted murder, carrying firearms and ammunition without permission and carrying them in public without a proper reason.
SOURCES: Nation Thailand | Bangkok Post
Keep in contact with The Thaiger by following our Facebook page.
Never miss out on future posts by following The Thaiger.
Thailand News Today | Covid passport talks, Thai Airways heads to court | March 2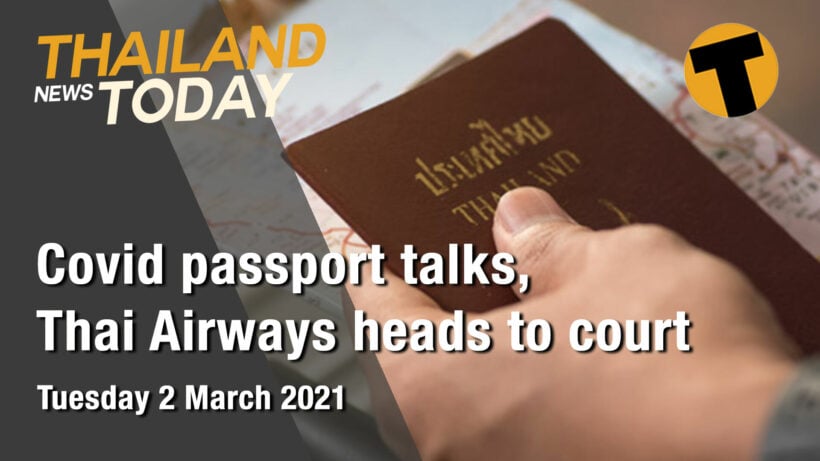 In today's Thailand News Today…. The island of Phuket has a firm plan to get its residents vaccinated leading up to an October opening for tourists, the Thai PM backs up his police over last Sunday's protest violence and Thai Airway's employee union criticises the changes to employee contracts.
But the plan must be approved by the national government by April, if the province wants to open tourism by October 1. Phuket has a resident population of around 300- 400,000 people.
Before you go rushing off to book your plane tickets we'd stress that this is another in a long list of proposals that have not come to fruition and we'd urge patience until the Government approves the plans.
Meanwhile the island has taken delivery of 4,000 doses of the Chinese Sinovac Covid-19 vaccine. Vaccinations started yesterday, with priority given to 1,500 healthcare workers and 500 "at-risk" officials exposed to Covid-19 patients.
On a broader note… Thailand's Tourism Minister says he has asked the Public Health Ministry to approve a vaccine passport scheme aimed at reviving Thailand's devastated tourism sector. According to the Minister, the government is looking to the World Health Organisation to issue a statement on vaccine passports before it makes a final decision on the matter.
The Thai PM, Prayut Chan-o-cha has defended police action against protesters taking part in Sunday's anti-government rally in Bangkok. Officers from the Metropolitan Police Bureau used tear gas, a water cannon and rubber bullets in an effort to drive protesters back from the PM's residence. The PM insists the actions were in line with international standards. He says that police did not violate the protesters' rights.
Thai researchers are claiming that horseshoe bats are not responsible for transmitting the Covid virus to humans. A researcher with the Thai Red Cross Emerging Infectious Diseases-Health Science Centre, says that even though the bats have tested positive for a coronavirus, it is not the strain that is transmissible to humans, and it's certainly not the virus that causes Covid-19.
As Thai Airways tries to sell new contracts and conditions to its remaining workforce, the labour union of the national carrier is challenging changes to the employment contracts, where Thai Airways employees are being asked to agree to changes as part of the bigger financial rehabilitation program.
But a union representative says the new contracts are unfair because it includes fewer leave days and shorter holidays. The union has filed a complaint with the Department of Labour Protection and Welfare.
Keep in contact with The Thaiger by following our Facebook page.
Never miss out on future posts by following The Thaiger.
Thai army medic accused of injecting troops with fake Covid-19 vaccine during UN mission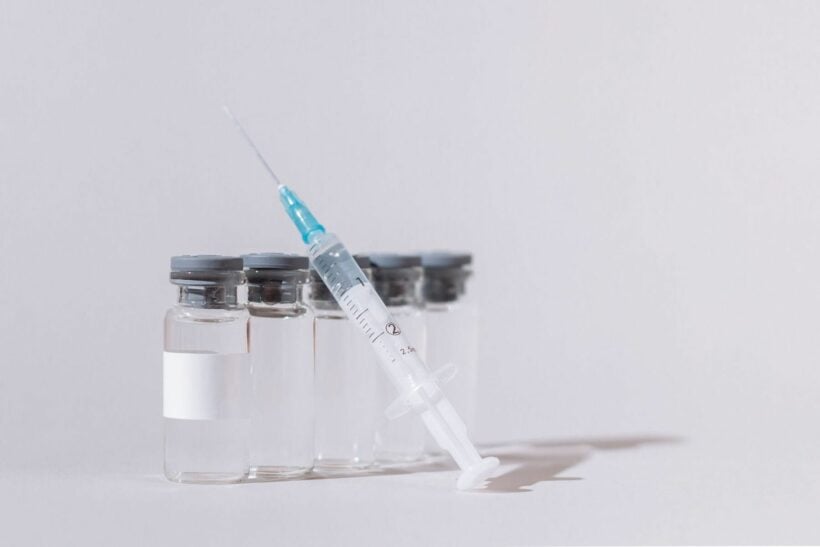 A medic for the Royal Thai Army was dismissed and his medical license revoked after injecting troops with fake Covid-19 vaccines during a United Nations peacekeeping mission in South Sudan. The "vaccine" was actually just water. The medic, who is also a lieutenant, apparently injected 273 Thai troops with the water shot and charged 607 baht, or around $20 USD, per injection.
A soldier noticed the bottles the medic was using for the injections were unlabelled. A superior then launched an internal investigation and found that the bottles were just filled with water. Under the UN's orders, the medic was dismissed and sent back to Thailand. His medical license was also revoked.
Thai media first reported the news, saying that a Thai army doctor at a South Sudan field hospital was suspended from duty due to an investigation into alleged fraud. The medic reportedly worked at the hospital from December 2019 to December 2020.
Following the news report, Thai Supreme Commander General Chalermphol Srisawat confirmed that a medic had been injecting troops with water and claiming it was a Covid-19 vaccine.
SOURCES: Thai PBS | Nation Thailand
Keep in contact with The Thaiger by following our Facebook page.
Never miss out on future posts by following The Thaiger.